We use affiliate links. If you buy something through the links on this page, we may earn a commission at no cost to you. Learn more.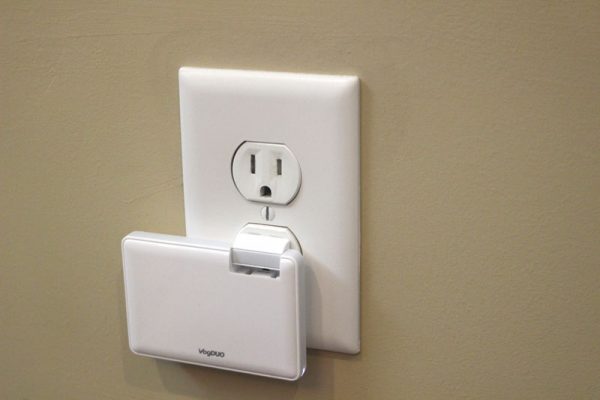 Since every gadget that I own requires charging, it sometimes becomes a challenge to get everything plugged up.  And I am sure that you have struggled, as I have, with keeping all the cables in check and organized on your desk.  I have used charging hubs for years that sit on my desk or bedside table, but many of those take up too much space or look ugly, or both.  I have also used numerous wall chargers that have multiple power plugs or USB plugs, but they are usually bulky and are hard to use when behind a piece of furniture.  With the VogDUO 30W wall charger, I believe I have found the solution to some of my problems!  And at a price of $39.99, it won't break the bank.
What is it?
A thin 3-port USB wall charger that is only .5 inches thin and rotates up to 270 degrees therefore giving you several options of orientation to plug up your USB devices.
Hardware specs
Model: SPC001
Charging capacity: 6A (30W) output allowing you to charge up to 3 USB devices at the same time.
Input: AC 100-240V
Output: DC 5V 6A
Size:  Approx. 2.4 inches wide by 3.5 inches tall by .5 inches thick
Weight: 3.0 oz
Safety: UL and FCC certified to protect against over current, over voltage, & over temperature.
What's in the box with the VogDUO?
Just the VogDUO wall charger and a small pamphlet of instructions.
Design and function
The real beauty of the VogDUO wall charger is how it swivels the built-in standard electrical plug to either fold inside the case when you are transporting it somewhere.  And that built-in plug then folds out and rotates a full 270 degrees to allow you to fold it flat against a wall when plugged up behind your desk, either with the USB plugs coming in from the top or up from the bottom.  Let's look at some pictures of it plugged up to see what I am talking about.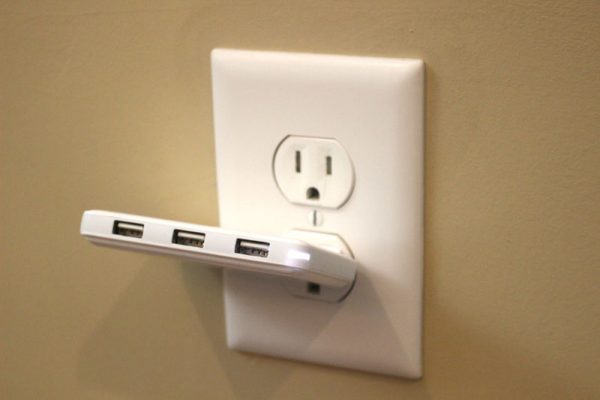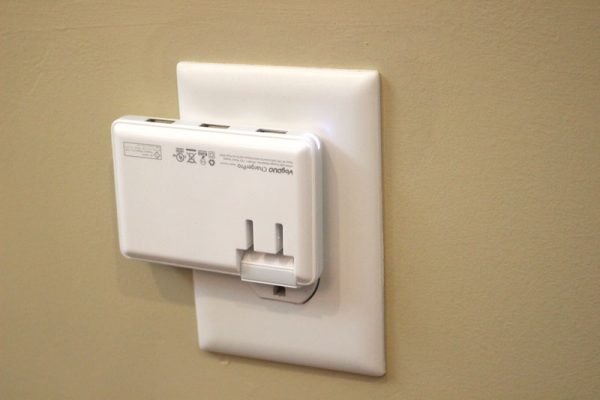 I do not use a power strip at home, so I grabbed one of VogDUO's pictures to show the real convenience when using the VogDUO with a power strip.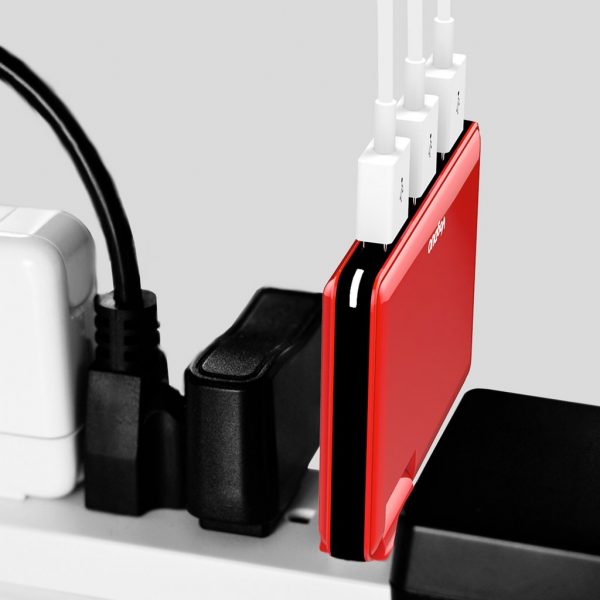 With the full 2A of output for each USB plug, it was able to charge all my gadgets, including our tablets, at normal or fast charging speeds just as if it was plugged up directly to a wall outlet.  It performed great and never got hot like some chargers.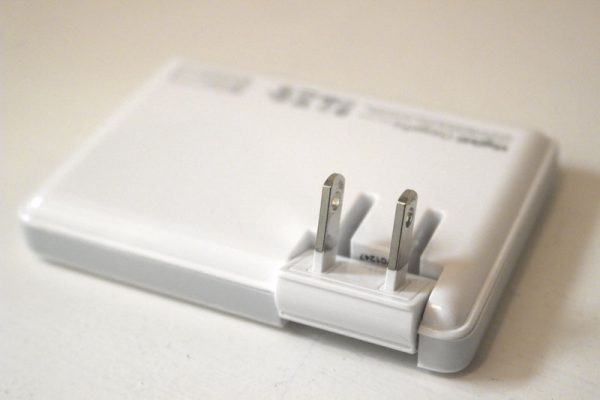 But like any gadget, it's not perfect.  Like any wall charger, if you plug it up behind a piece of furniture, you'll struggle to plug and unplug your USB cables because it sits flush to the wall.  It also doesn't have USB-C plugs, so as the gadget world moves toward that standard, this device will fall out of favor, although I imagine VogDUO is already working to address that.
Positives
Great price
Elegant design
Easy to store and transport
Negatives
No USB-C outlets means newer USB-C gadgets are out of luck.
Does not come with USB cables, but then again, not many gadgets do anymore
When used behind furniture, it is awkward plugging up the cable into the VogDUO
Final thoughts
The elegant design, ease of use and functionality, and portability make this gadget a must-have for anyone who struggles with the cable mess that comes with multiple gadgets.  I highly recommend you get one.  Or two!
Price: $39.99
Where to buy:  Amazon or VogDUO
Source: The sample of this product was provided by VogDUO