We use affiliate links. If you buy something through the links on this page, we may earn a commission at no cost to you. Learn more.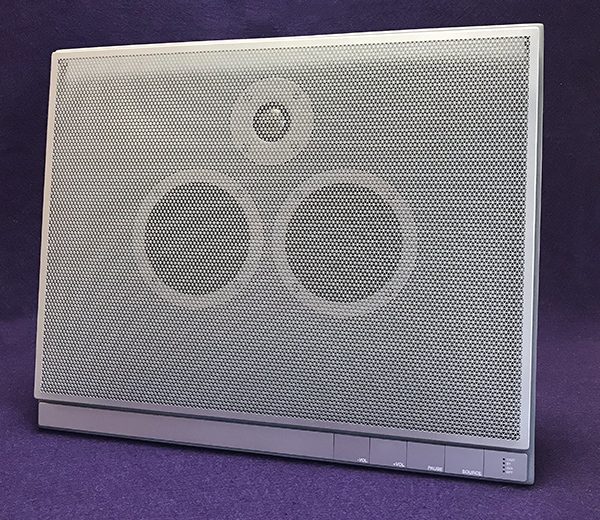 It's no secret that Master & Dynamic make some of my favorite headphones. Not only do the MH40, MW50 and MW60 sound great, they are also quite comfortable and have a retro look that's simply stunning. Even so, M&D continue to innovate, both aesthetically and sonically with earphones and now a desktop speaker. I use the word desktop carefully because the MA770 Wireless Speaker is a 36.4 lb. concrete monster—in a good way.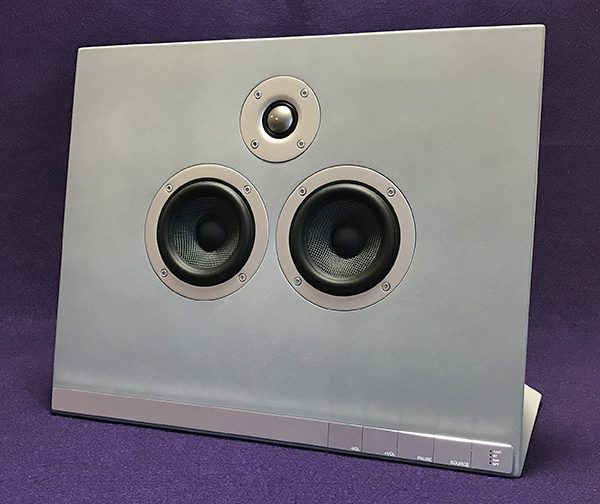 What is it?
The Master & Dynamic MA770 Wireless is a concrete (yes, concrete) Bluetooth speaker with a built-in pedigree that sets it apart from almost any other speaker, Bluetooth or not.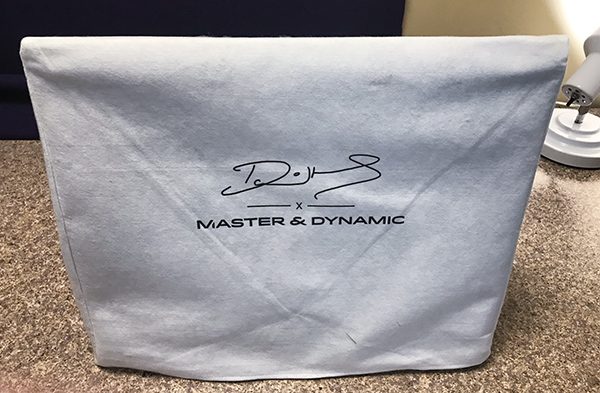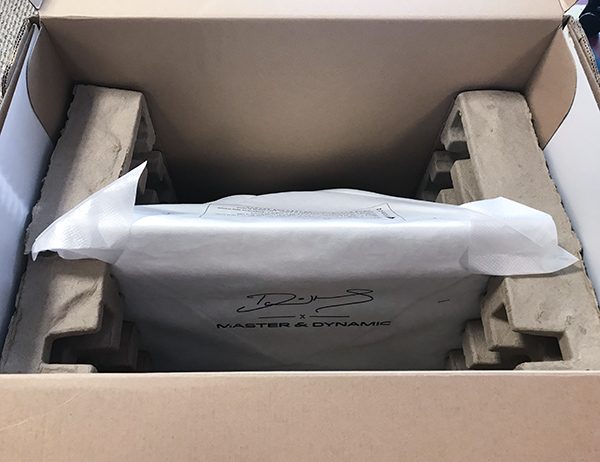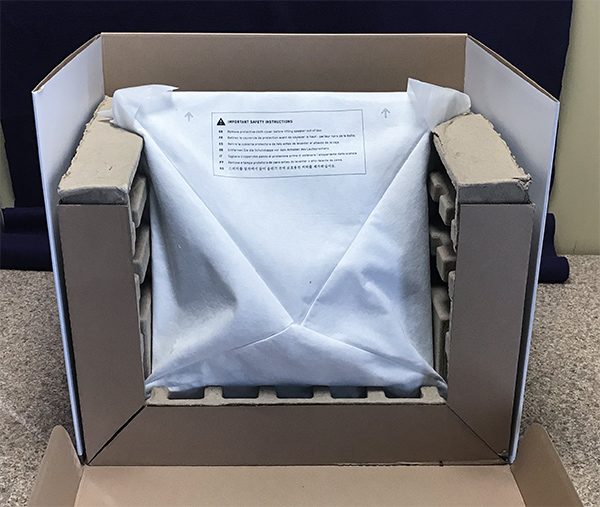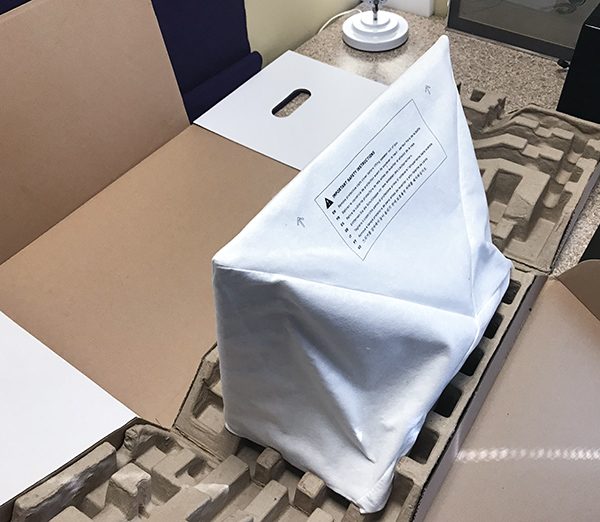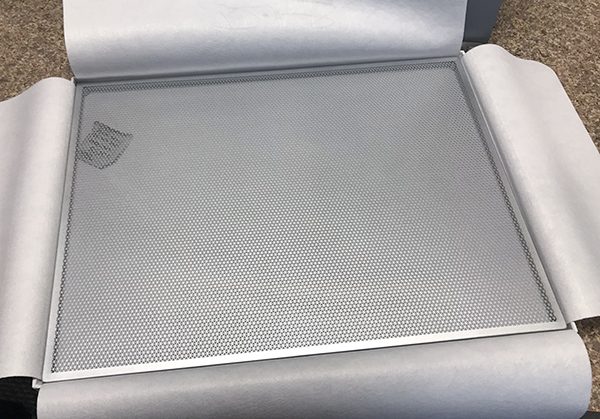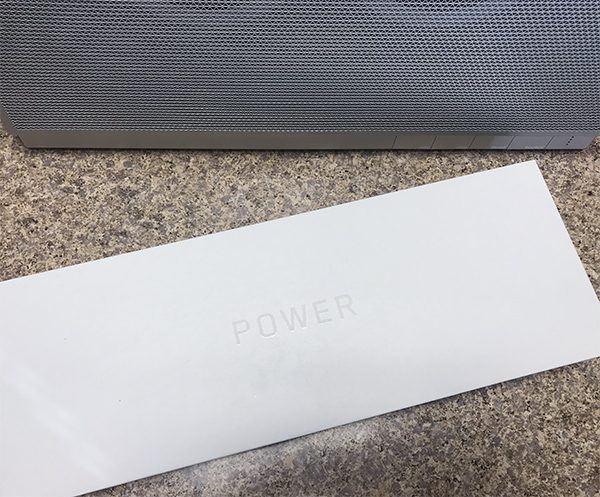 Specs
Dimensions: 14.5"(H) x 18"(W) x 9.5"(D)
Speakers:
1.5" Titanium dome tweeter
Dual 4″ Woven Kevlar Long Throw Woofers
100W Class D 3 Discrete Channel amplifier
Weight: 36.4lbs
Ported cabinet materials:
Proprietary grey concrete composite, stainless steel and anodized aluminum
Wireless Connectivity:
Dual band 802.11 a/b/g/n/ac WiFi and Bluetooth 4.1 with BLE
Chromecast built-in, Bluetooth 4.1 with BLE, 3.5mm Auxiliary Analog, TOSLINK Optical Audio
Streaming Services:
Chromecast enabled applications including: Spotify, Tidal, Pandora, Soundcloud, Deezer and more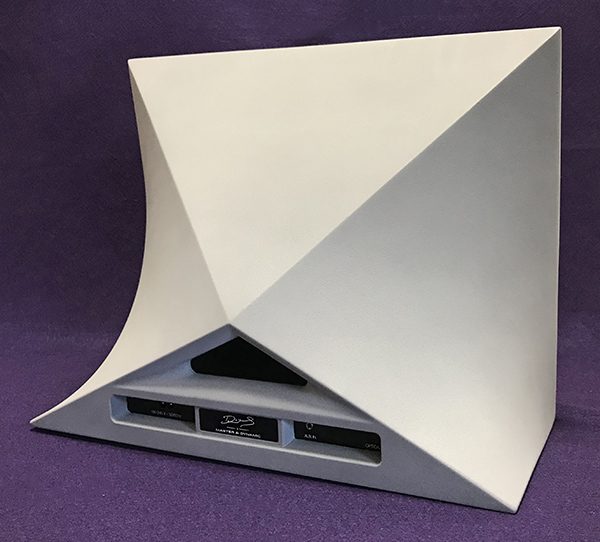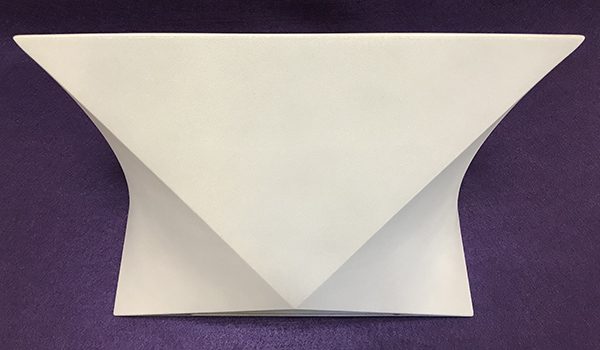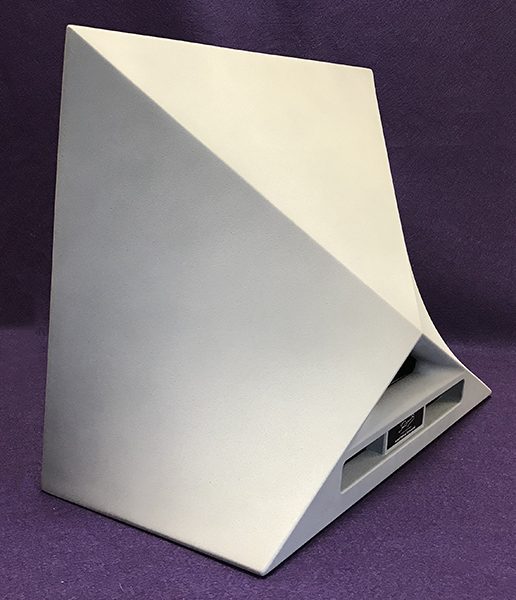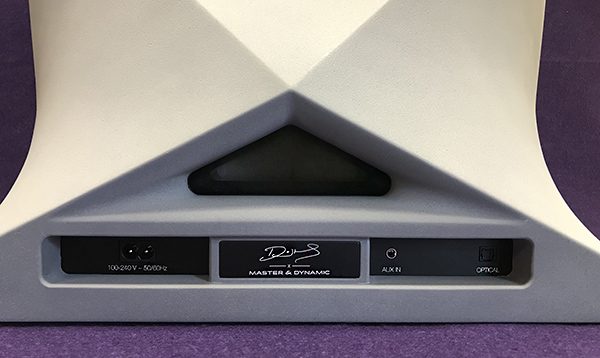 Design and features
A lot of work went into the design of the MA770. Master & Dynamic had an architect design the speaker—and not just any architect. Tanzania born Sir David Adjaye is the architect of the National Museum of African American History and Culture on the National Mall in Washington D.C. His eye for unusual design is plainly evident in the MA770 speaker. He formed its unusual triangular-themed shape from concrete. He said, "This speaker is not about the traditional idea of making boxes, but about a directional form. We created a new geometry for this speaker." Whether this geometry benefits the audio or not, I can't say—it certainly doesn't hurt it.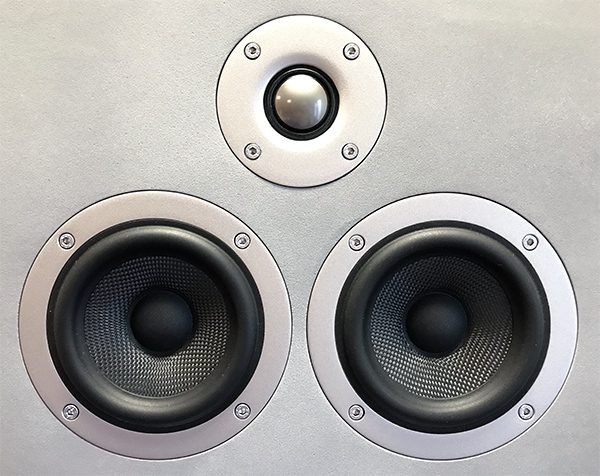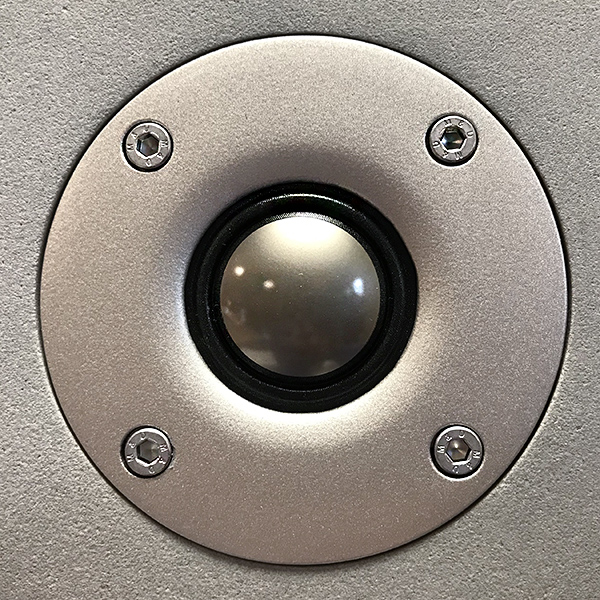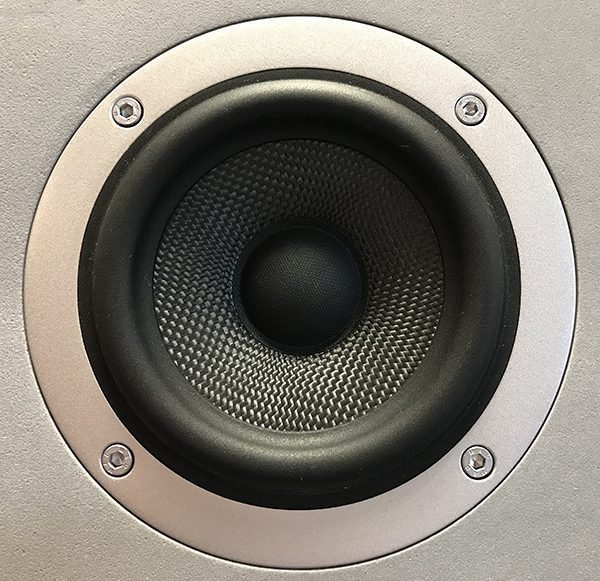 The MA770 is a singular speaker with no stereo separation. For that matter, there's hardly any stereo in other Bluetooth speakers large or small, so it's hard to fault the MA770 for that. However, you can pair two of them for true left/right stereo—if you have the money.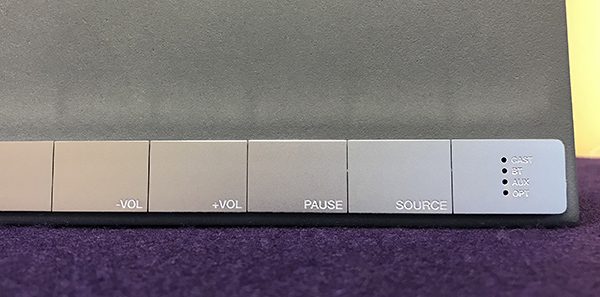 The front panel on the MA770 consists of four buttons, but it looks like five: Volume down, Volume up, Pause and Source buttons. The Source button handles 4 modes that are listed on what looks just like a fifth button: Cast (Chromecast), BT (Bluetooth), AUX and OPT (optical). These buttons are an example of design over function. First, the small, white letters against brushed aluminum are hard to see unless the lighting is just right. Secondly, the Source button must be pressed to switch between the four sources listed on the fifth button that isn't a button. I found myself pressing this "button" wondering why it wouldn't work. It's not intuitive.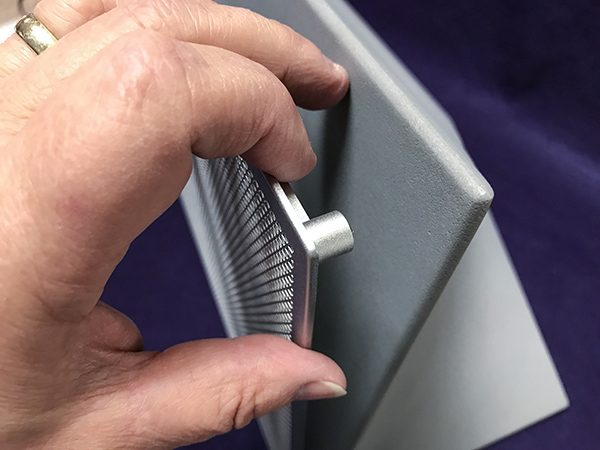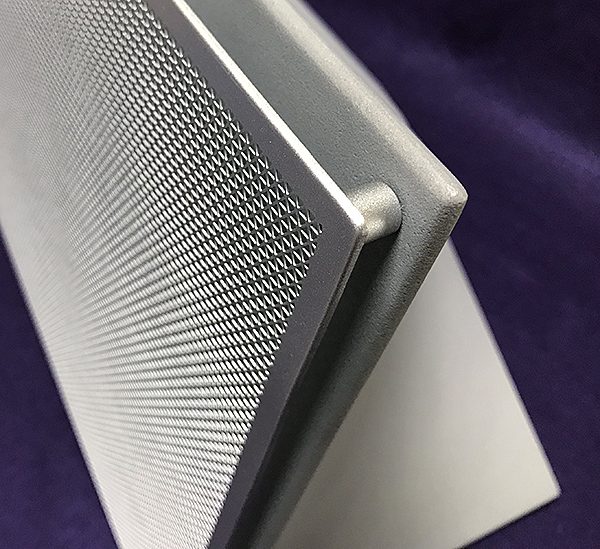 The MA770 Wireless Speaker is heavy in both weight and sound. One of the reasons that concrete—mixed with M&D developed polymers—was used is to increase damping and reduce resonance—their words. What this means is more detailed audio with less unwanted vibrations that can cause distortion. It has dual 4 in. kevlar long throw woofers with a single 1.5 in. titanium tweeter that sits slightly above and between them. Lift off its magnetically held aluminum grill and it doesn't look like an impressive array of speakers. Don't let it fool you. Due to its 100-watt class D amplifier, the MA770 can rock loud and shake things with its low end.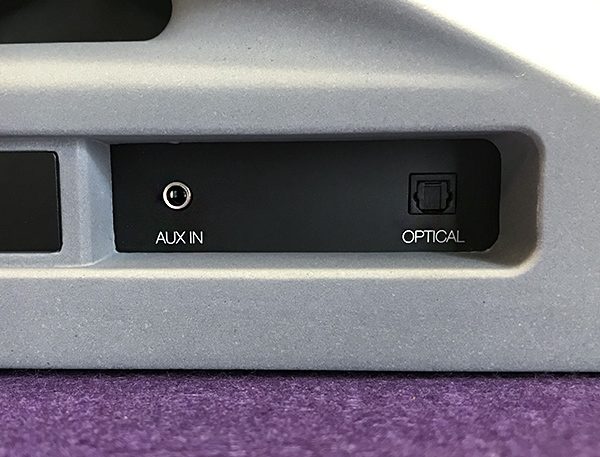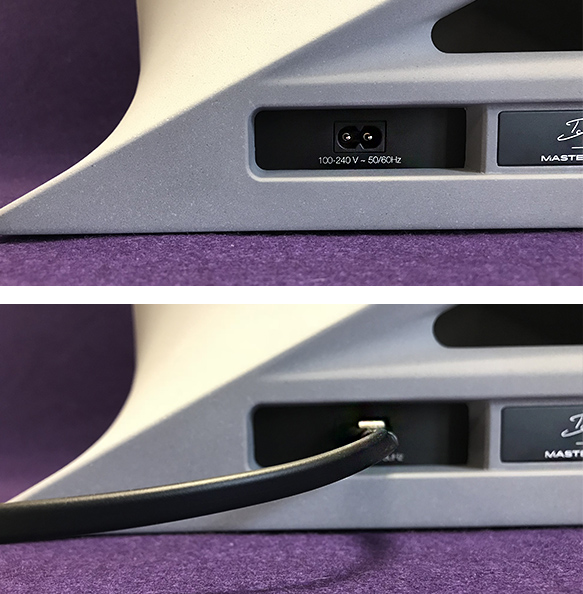 Besides wireless Bluetooth and built-in Chromecast, there are two wired methods for connecting the MA770 to a music source: Standard AUX and optical (Toslink). Optical is good for any PC that has an optical out port (like an earlier iMac) or stereo receiver. Optical (and Bluetooth) make use of the built-in digital audio converter (DAC) which can handle any digital music file up to 24bit/96kHz—a higher resolution than most people will ever use. M&D did not pack AUX and optical cords with the MA770. In this price range, they should have been included.
Speaking of Chromecast—in previous reviews, I've had my issues with this wireless protocol but many people use it and like it, so the more speakers that incorporate alternatives to Bluetooth, the better. Chromecast also supports enabled applications such as Spotify, Tidal, Pandora, Soundcloud and more.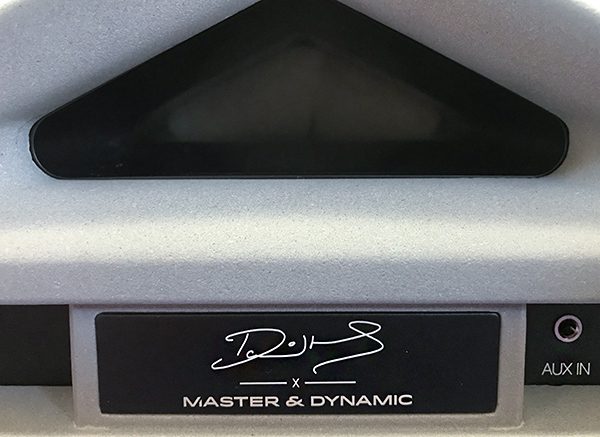 The MA770's unique shape directs lower frequency air out the back through an open port while the woofers handle the bass notes with ease. Robert Palmer's song, "Johnny and Mary" has super low bass notes thrown into the middle of the song. They appear out of nowhere and can easily buzz lesser speakers. Not these. If anything, the bass was tamed a bit too much for my taste, but what the MA770 played was tight without a hint of muddiness. The same is true of Brian Eno's "Written, Forgotten" with its pulsing, relentless bass rhythm. Note that I had both of these songs turned up all the way—maxing out both the iMac and the MA770. No distortion at all—and that's using Bluetooth.
It's not just bassy songs that the MA770 handles well. The speaker sounds musical, meaning that it sounds great whether being played loudly or at low volume for background music.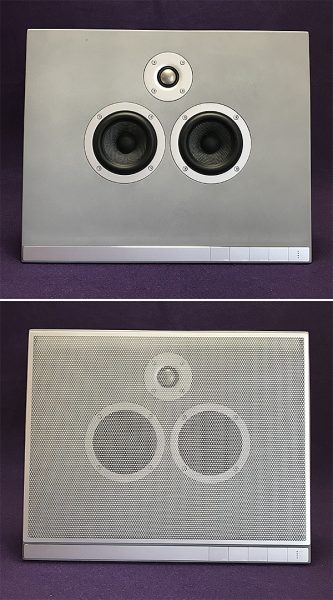 The MA770 is not a portable speaker. Once set in place, you'll want to leave it there. I had to move it around for photos and became paranoid that I would accidentally drop it. Not only is it heavy, but its unusual shape makes it difficult to grasp. It's highly recommended that two people move it when necessary. Sending the speaker back after this review will not be an easy task.
Even though the MA770 sounds good for serious listening—especially if it can be paired with another—it excels at setting the mood while playing in the background. There is probably no better music made to be aural wallpaper than albums by Steve Roach and Brian Eno. Roach's 28-minute opus, "Structures from Silence" sounds perfect when played at low volume during dinner and conversation. Many speakers stop sounding substantial when played low—the bass drops off—but the MA770 still can command an audience whether you're paying attention or not.
Does the MA770 sound better than other less expensive speakers? Sometimes, but not always. I've reviewed less expensive speakers that sound better. But that's not the purpose of the MA770 speaker. The MA770 makes a statement about design, art and sound and how they can relate to each other. Few people will appreciate that or even be able to afford it (me included). But some will and have the means to act on it.
What I like
The unique shape of the MA770 can be polarizing, but the more I used it, the more I like its unusual shape. The sound is commanding, but the MA770 works even better as a room background speaker, while not losing any presence.
What needs to be improved
For some reason, the volume-up key does not work on my Apple keyboard when used with the MA770 speaker. I have to get up and turn up the volume on the speaker itself—there is no remote. This has never happened with other speakers. It takes two paired speakers to become serious about listening in true stereo—which doubles the price.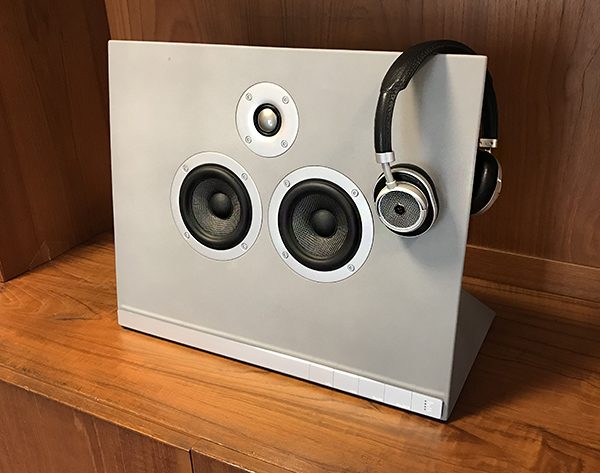 Final Thoughts
To say the Master & Dynamic MA770 Wireless Speaker is unique is an understatement. It manages to make the equally unusual Bowers and Wilkins Zeppelin speaker look tame by comparison. The MA770 is breathtakingly expensive. But if you are a rare individual who can afford such luxuries, go for it. The MA770 will please you in both sight and sound.
Price: $1,800 US
Where to buy: Master & Dynamic
Source: The sample of this product was provided by Master & Dynamic and will be returned after the review is posted.