We use affiliate links. If you buy something through the links on this page, we may earn a commission at no cost to you. Learn more.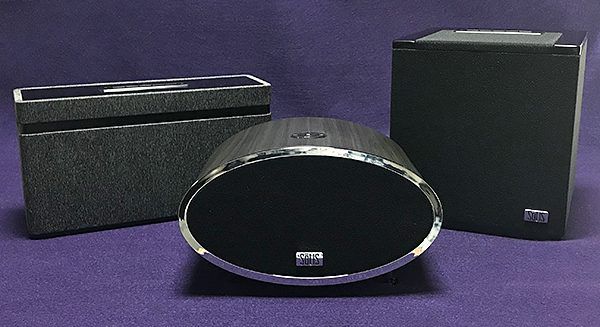 When a company comes out with three Bluetooth speakers all at once, my interest gets piqued. Sōlis is an audio company that makes vacuum-tubed Bluetooth audio systems and has now branched out into the home wireless speaker market. Sōlis has three smart speakers that utilize Google Chromecast, WiFi wireless as well as Bluetooth: the SO-3000, SO-6000 and SO-7000 speakers.

What is it?
While home wireless speakers are a growing segment, their popularity pales compared to the totally wireless and portable Bluetooth speakers that can survive a thunderstorm, flood, hurricane—you name it. The main advantage that home speakers have over portable is (usually) audio quality. With rare exception, Bluetooth speakers made for the indoors perform and sound more refined and richer than portables.
While the three Sōlis indoor speakers have similar abilities, their differences are in size, design and—for one in particular—audio quality.
Each Sōlis speaker incorporates Google's Chromecast—Google's version of Apple's Airplay (Sōlis does not use Airplay). The Sōlis speakers also incorporate Bluetooth which—for Apple device users like me—can be a bit more convenient and easier to pair and use than Chromecast, but at a cost in audio quality.

Specs
The three Sōlis  speakers share some identical specs listed here:
Wireless:
Bluetooth 2.0


Wi-Fi – 802.11a/b/g/n/ac compliant – Dual Band 2.4 GHz & 5 GHz supported

Hi-Res audio compatible – Chromecast built-in supports hi-resolution lossless audio from select streaming services
Multi-room streaming and wireless control (with Chromecast)
Input: Auxiliary (AUX) input
Top-mounted control buttons
Supplied accessories:
External AC power supply
Auxiliary line in cord
Power: 120V AC 60Hz
Individual specs here:

SO-3000:
Two 3" full range stereo speakers
Power output: 2 x 18W RMS
Cloth-covered wooden cabinet with tuned bass port
Dimensions: 6.3"(H) x 11.8"(W) x 3.7"(D)

SO-6000:
Two 3" full range stereo speakers
Power output: 2 x 18W RMS
Wooden cabinet with tuned bass port
Dimensions: 5.5"(H) x 9.5"(W) x 7.1"(D)

SO-7000:
2-way bass reflex stereo speaker system
One 5.25-inch subwoofer
Four 2-inch full range drivers
Power output: 2 x 25W RMS + 50W RMS Subwoofer
Wooden cabinet with high gloss black accent panel
Dimensions: 7.9"(H) x 7.9"(W) x 7.9"(D)
The audio specs for both the SO-3000 and SO-6000 are identical on paper. The practically sound identical too, so it's not surprising. The only difference seems to be styling, meaning that the price premium of the SO-6000 over the SO-3000 is cosmetic only. The SO-7000 sounds much richer and fuller than the other two Sōlis speakers thanks to its built-in subwoofer. The additional bass is perfect for larger rooms. Although the other two speakers sound good, once you hear the SO-7000, it's hard to switch back. The improvement is that pronounced.
Design and features
Each speaker has similar pairing setups with lights that indicate whether the speakers are connected or not. The SO-3000 and SO-7000 speakers have an identical left to right button array on top beginning with the Power button followed by Play/pause, Bluetooth pairing, and ending with Volume down and up buttons and Mode light. The SO-6000 speaker has the same button functions arrayed in a circle.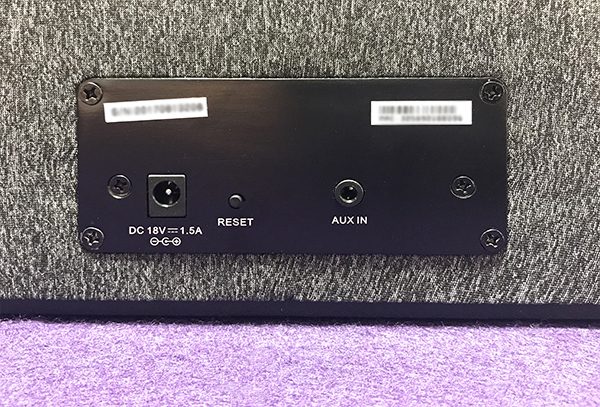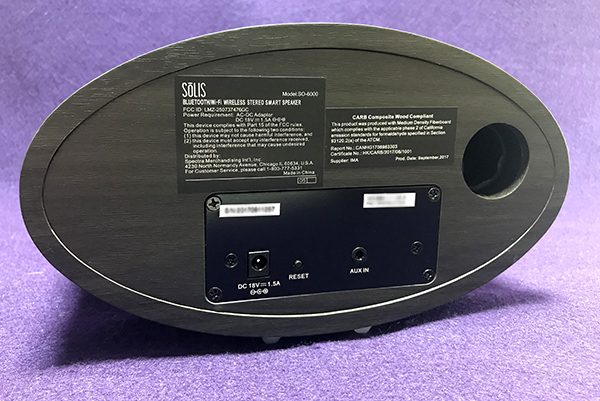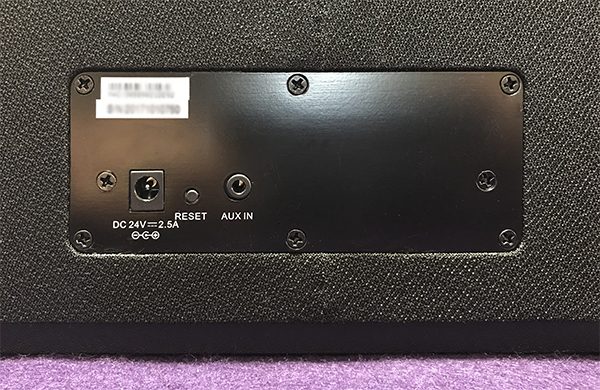 The backs of the speakers contain an AUX port, power cord port, and a small reset button. The SO-3000 and SO-6000 have bass ports while the SO-7000 has that built-in subwoofer mentioned earlier.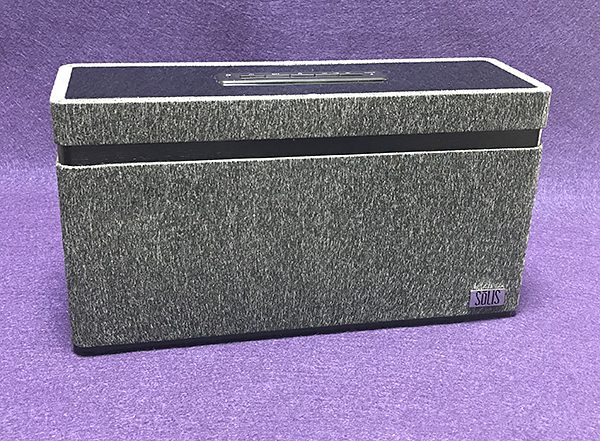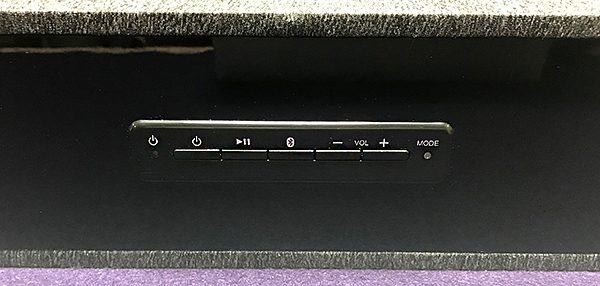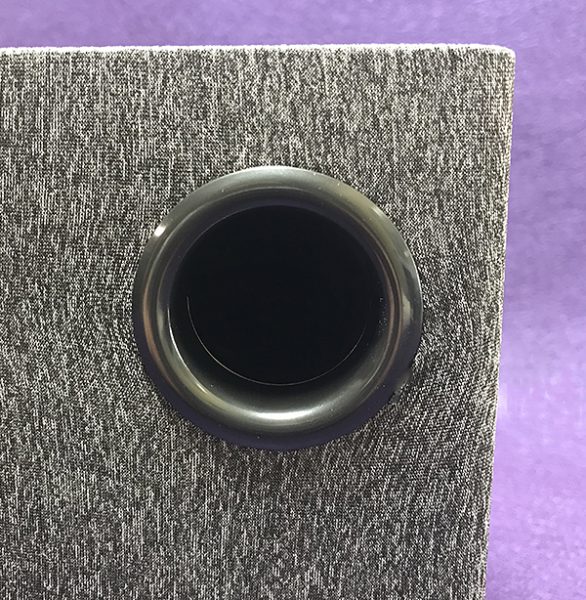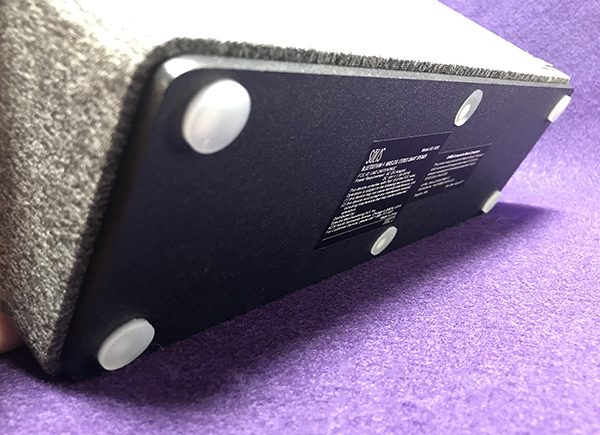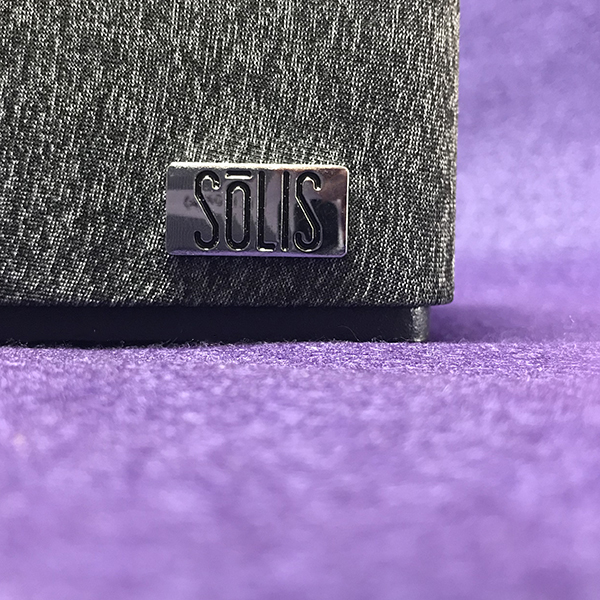 The SO-3000 is the more traditional looking speaker. It's a rectangular-shaped box design that's wrapped in gray speaker cloth belted by a gloss black band. It's a conservative look that should blend with any decor. If you want a speaker to not be noticed, the SO-3000 is it.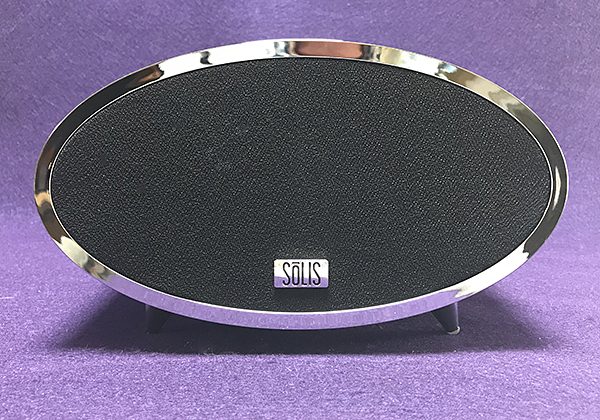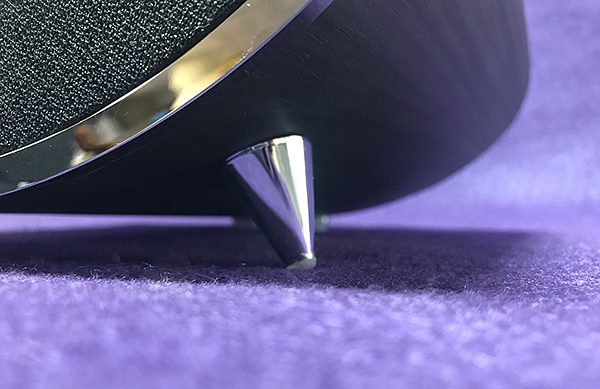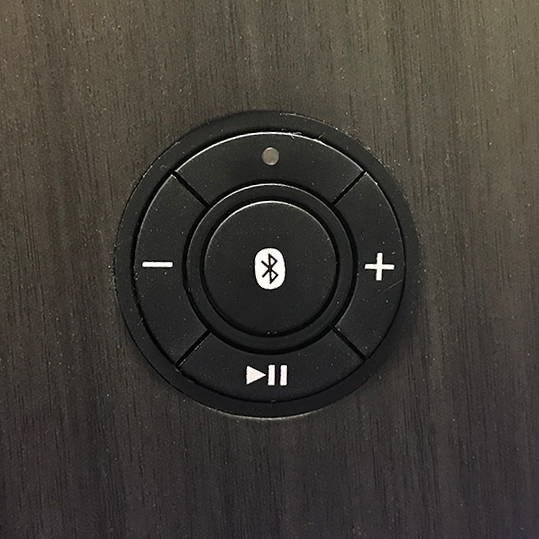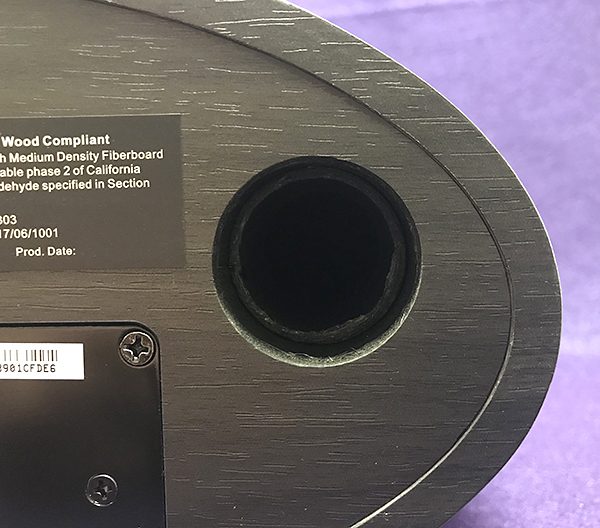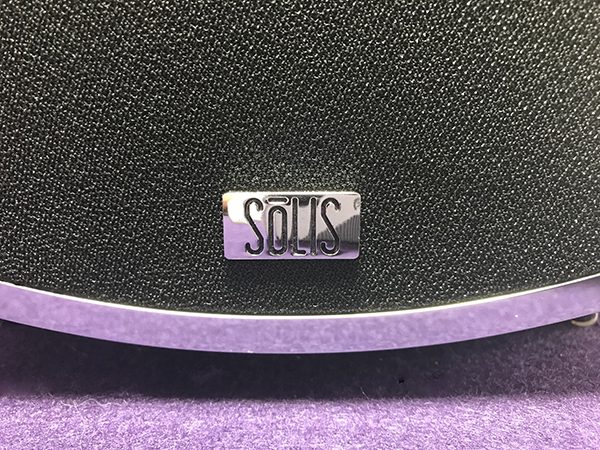 Although the specs may be identical, the SO-6000 has a short, tubular oval shape that screams mid-century modern—right down to the wood grained exterior and pointed chrome legs. You either like the SO-6000's appearance, or you don't. I'm a big fan of mid-century modern, so I love the look.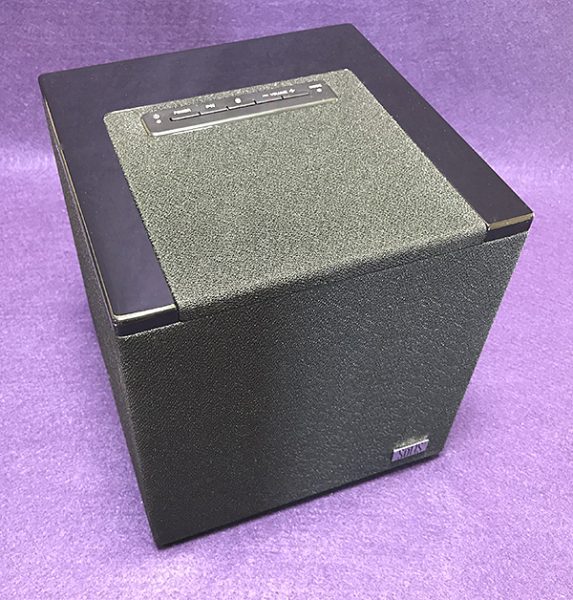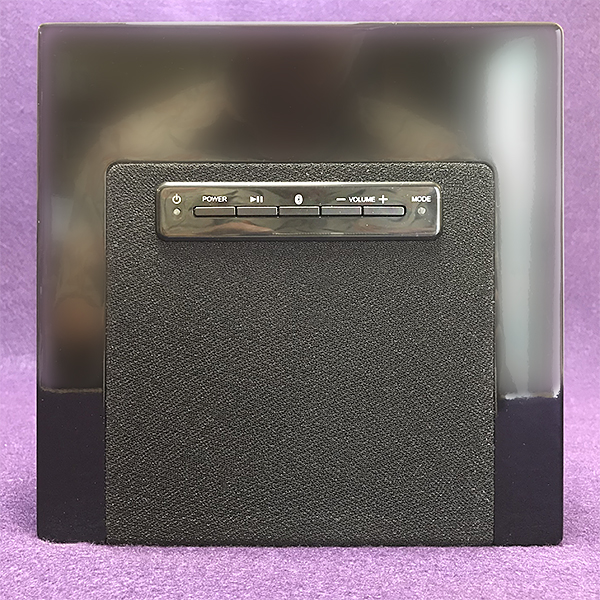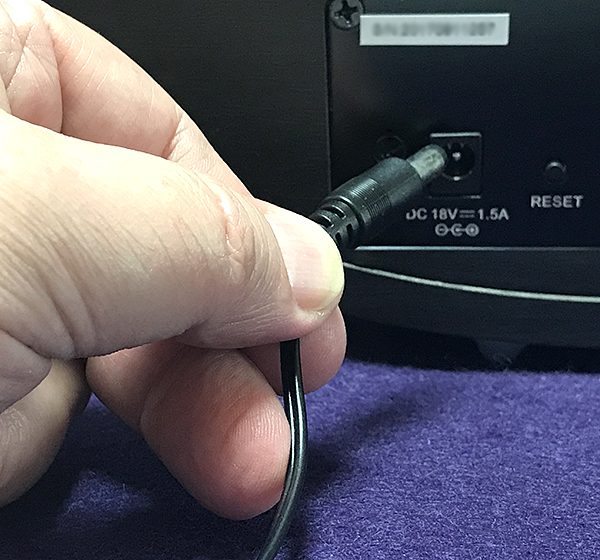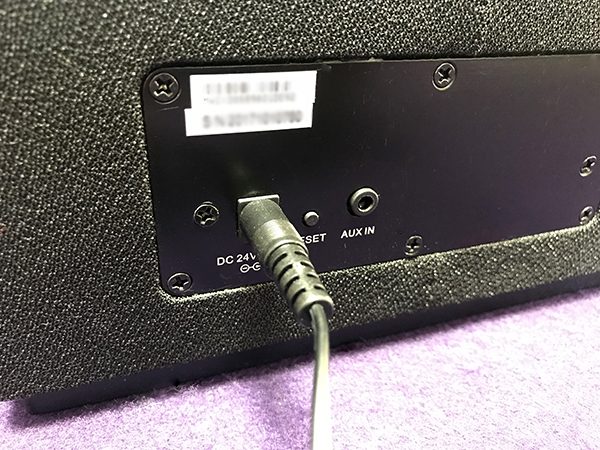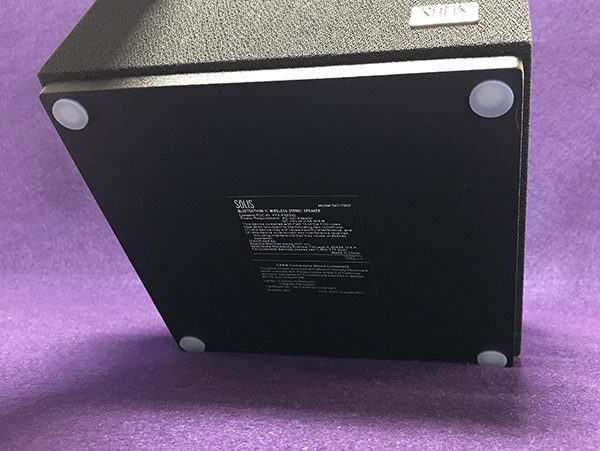 The SO-7000 is the big boy of the group. Its cube shape is almost a perfect square giving the speaker a traditional, but purposeful look. The speaker is covered in jet black cloth with subtle shiny black accents.
None of the Sōlis speakers are portable. Each needs to be plugged in at all times. These speakers are made for indoor use—they are not water resistant and can't be dropped or treated roughly.
Chromecast requires wifi to operate, and setup is fairly easy and straightforward. An advantage of Chromecast is that it can stream higher resolution files than Bluetooth—but any audio quality differences are more noticeable on the SO-7000. Also, since Chromecast utilizes wifi, it provides a more stable connection than Bluetooth.
Although it was developed for Android devices, Google makes iOS versions of their Home and Play Music app, so I was able to utilize its functions. Chromecast's setup is through the Home app. Music is then played through the Play app. I don't subscribe to Google Music, so I wasn't able to stream anything except their radio stations based on musical taste and any music purchased from Google. To use Apple Music, I had to use Bluetooth.
I did run into Bluetooth interference when the SO-7000 speaker was located in my dining room, but once I moved the speaker to my studio building, the issue disappeared. Despite much trial and error, I was never able to figure out what was causing the interference.
Using Bluetooth vs Chromecast made me realize that Google has some work to do. Since both are built into each Sōlis speaker, I figured that switching between them as they played would be easy and give an accurate audio picture of how they compare. I was wrong. Keep in mind that I am using Google Home and Music apps on my iPhone. I do not use Android devices, so YMMV.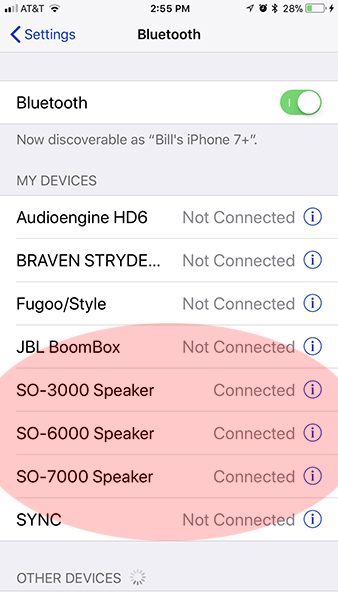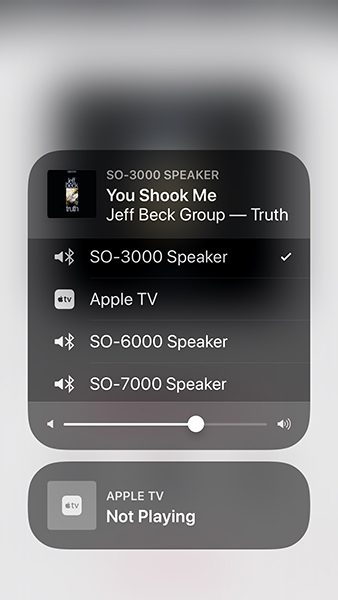 First Bluetooth: Switching between speakers could not have been easier—except when it wasn't. As music played through the Apple Music app, all I had to do was tap the appropriate speaker in the Bluetooth list. Since all the speakers could be simultaneously connected, they all were listed. Here's where it gets weird—music would play through one speaker (the SO-3000) and I could then switch to another speaker (SO-6000). So far, so good. However, when I switched back to the SO-3000 speaker—no volume. So I would then switch back to the SO-6000 speaker that had just played—no volume there either. The same was true when I added the SO-7000 speaker into the mix. Only when I paused the song and re-hit Play, did the speakers play. I'm not sure if this is a function (malfunction?) of Bluetooth 2.0, but it was annoying.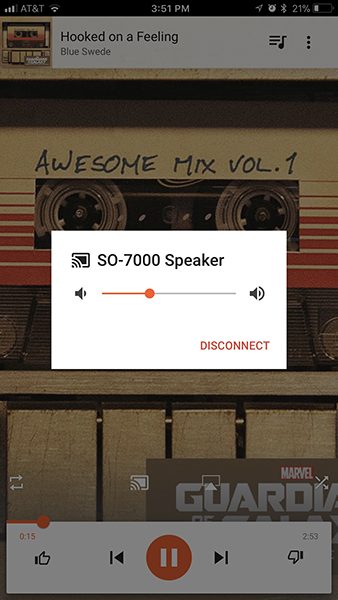 Chromecast has its own quirks. Even though I could successfully switch between each speaker, Chromecast required me to first disconnect one speaker before I could move to the next one. Plus, sometimes, the song would restart rather than pick up where it left off when I disconnected the previous speaker. I'm not sure which is more maddening. My conclusion is that is you want to use the Sōlis speakers in different rooms as separate speakers with the option of connecting as a wireless system, you will be better served by Sonos, Heos, or another dedicated system. If you just want to combine the speakers as a home unit, Chromecast performs that task just fine by creating what they call a "Group." Once I created this group, all three speakers worked flawlessly together.
Note that Chromecast requires a home wifi network to work. Bluetooth does not.
Enough griping about music streaming! Despite the time required of switching or combining speakers and dealing with the quirks of each option, the Sōlis speakers offer good sound for almost any situation. Plus most people won't purchase all three speakers at once. I just wanted to point out that using more than one speaker concurrently throughout the house may not go as smooth as you'd like.
So, how do they sound?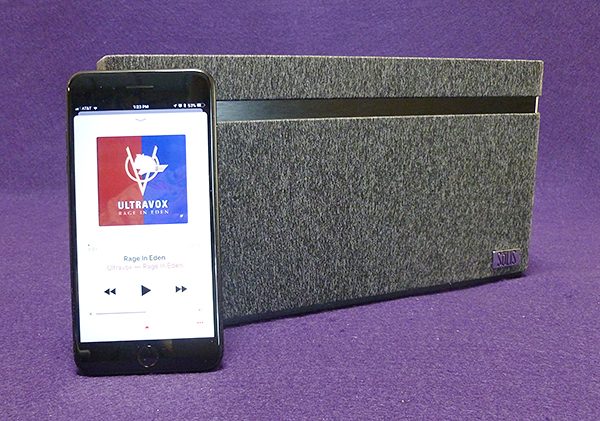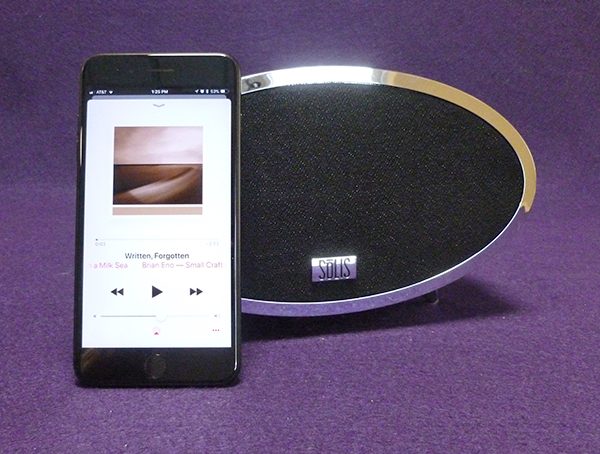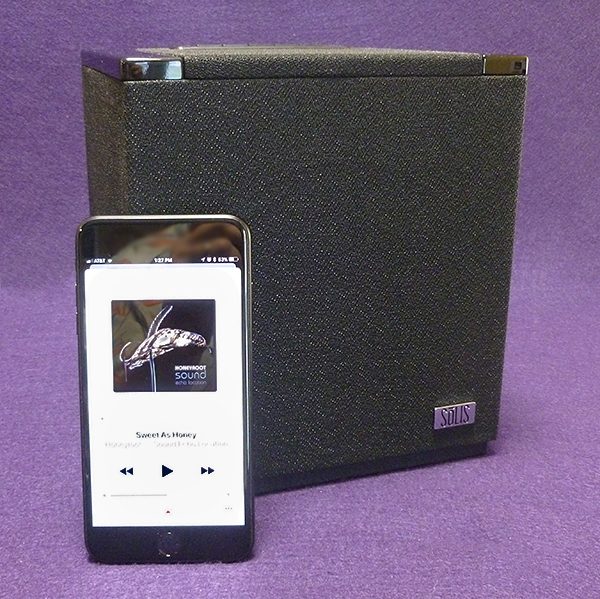 No matter what music I played among the three speakers, it was the SO-7000 that stood out. Bass dance tracks like Ultravox's "Accent on Youth" from their "Rage in Eden" album or "Sweet as Honey" by the studio band Honeyroot from their album "Sound Echo Location" have more bottom end to get your feet moving and the bass is more accurate sounding. When played on both the SO-3000 and SO-6000, these tracks exhibited a boominess that wasn't present on the SO-7000 speaker. This was fairly consistent no matter what songs I played. Only an ultra bass-heavy track like Brian Eno's "Written, Forgotten" from his album "Small Craft on a Milk Sea" tripped up the SO-7000. There is such low bass on this track that the SO-7000's subwoofer slightly buzzed when the volume was set high. However, it still sounded better than on the SO-3000 or SO-6000 which exhibited all kinds of buzz from the bass.
The bottom line is at normal volumes, All three Sōlis speaker sound good until they are pushed past comfortable volume levels. Just don't listen to the SO-7000 first, because it will spoil the fun listening to the other two speakers. They just can't measure up to their big brother.

What I like
In addition to Chromecast, it's nice that Bluetooth is an option. At this point, any wireless speaker that does not include Bluetooth is a waste of money, so kudos to Sōlis. The speakers' styling is classic and tasteful, no matter which speaker is chosen. Audio quality is good to better than good depending on the speaker.
What needs to be improved
I would prefer that the Sōlis speakers incorporated Apple's AirPlay in addition to Chromecast. Bluetooth 2.0 is sensitive to interference. The more recent Bluetooth 4.0—with better range and audio—would be a welcome addition. Any kind of an IPX water resistance rating would be nice. The price of the SO-6000 is inordinately high compared to its "spec twin" SO-3000.

Final Thoughts
If you are looking for an easy to use and portable Bluetooth speaker, the Sōlis speakers are not for you. However, if you want a stylish room speaker that you can set and forget, then any of Sōlis' models should work. It just depends on budget and styling (SO-3000 or SO-6000) vs. audio quality (SO-7000).
Price: SO-3000 – $199.99 US, SO-6000 – $269.99 US, SO-7000 – $299.99 US
Where to buy: Best Buy
Source: The sample of this product was provided by Sōlis.