We use affiliate links. If you buy something through the links on this page, we may earn a commission at no cost to you. Learn more.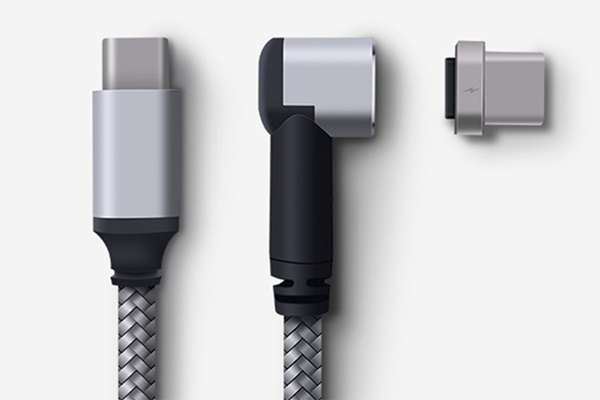 If you used a MacBook in the last 10 years, it likely had a MagSafe power adapter which magnetically connected to the laptop. Apple has since updated its MacBook line to use USB-C ports for both power and data/accessory connections. While great for standardization, it almost feels like something is missing.
Power Trend has created a solution that returns a little bit of magic to powering your MacBook. It's a 6.6ft USB-C cable with a braided nylon jacket for durability. The magic resides on the end with the 90º connector with the magnetic breakaway USB-C adapter. Pop that adapter in your laptop, use this cable with the USB-C wall adapter that came with your machine and it's like MagSafe never left.
Power Trend inexplicably has not updated their site with this product, but it can be yours for $24.99 on Amazon.com.