We use affiliate links. If you buy something through the links on this page, we may earn a commission at no cost to you. Learn more.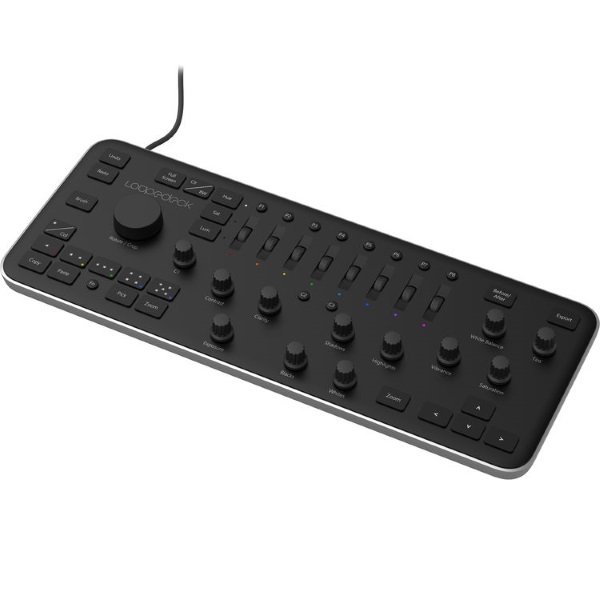 Whenever I go on a photo shoot whether it is a professional event, a "people" shoot or my own getaway seeking amazing nature shots, I always come back home with hundreds if not thousands of photos. Many of them are multiple shots of the same subject with maybe some difference in the lighting, or movement or angle. Once I get back to my home studio, I am usually faced with the daunting task of going through the pictures in Adobe Lightroom one by one, to rate the shots, and to find the best ones to edit to ultimately produce the best final photographs. The actual task of editing the photos with precision and accuracy using a mouse is even more daunting.
For many years, I have experimented with reprogramming midi audio boards to create an effective and efficient electronic hardware control board, to manipulate the software sliders, knobs, and controls in Lightroom. While I have been somewhat successful, I was never adequately satisfied with the result.
A few months ago, I was able to buy the Loupedeck Photo Editing Console for Lightroom, which was designed specifically to do what I was trying to with my reprogrammed midi boards. The Loupedeck works amazingly well with Lightroom, and rating and editing of photos are done with ease and accuracy. It has dedicated dials, wheels and keys, programmable preset buttons, and specifically assigned buttons, for the most common editing tasks. It allows me to adjust each characteristic with great precision, and to ultimately produce simply amazing pictures. And, since it connects and is powered via its USB cable, it is very portable.
Once you download the installation software form the Loupedeck website, installation is a breeze, and overall is it a very professional, fun, and reliable photo editing solution.
You can purchase the Loupedeck at B&H Photo Video for $259.