We use affiliate links. If you buy something through the links on this page, we may earn a commission at no cost to you. Learn more.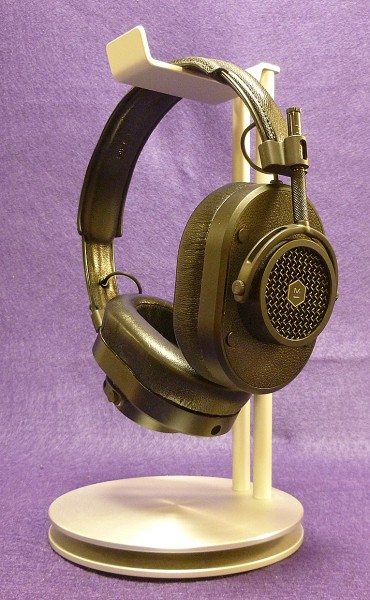 To say that we are in the golden age of headphones is an understatement. There's never been a better time to find excellent sounding headphones in almost every price range, especially the higher-priced headphones. When you include the countless names entering the market, you have a recipe for awesomeness. Adding to this aural soup-de-jour is the newcomer Master & Dynamic with their flagship MH40 over ear headphones. When you're this new and previously unknown, it begs the question: Are the MH40 headphones unique or yet another me-too product in an already overcrowded arena?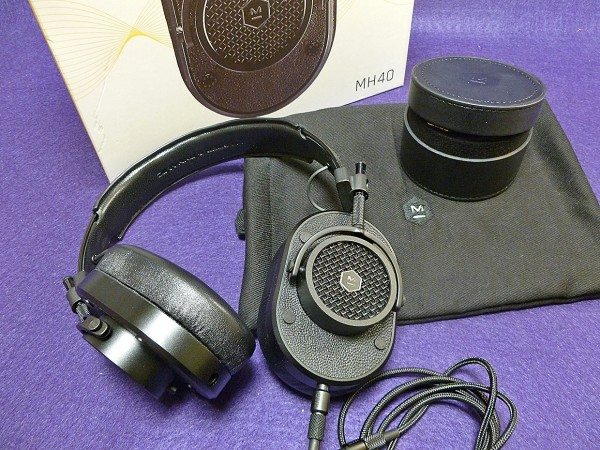 You gotta love the name Master & Dynamic. It sounds like a serious name offering serious products to match. The materials used to manufacture the MH40 are certainly serious enough. Aside from mesh cloth used for the earpieces, leather and metal is all that's visible with not an ounce of plastic to be seen. The MH40s look serious, too, with a slight touch of retro whimsy added for fun.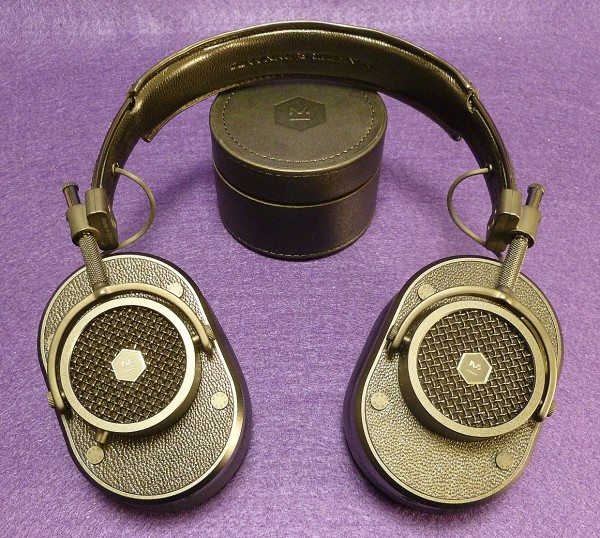 The MH40 headphones remind me of a futuristic vision of headphones, circa 1945. They have a classic beauty that matches the high-end materials used. All that metal and leather adds substance as well as a bit of weight. The MH40 could easily be deemed uncomfortable, but Master & Dynamic have toned down the clamping pressure used to hold the MH40s in place and added soft and compliant memory-foam for the ear pads. These two factors make the weight of the MH40 headphones almost a non-issue. However, after a few hours of use, the weight can become noticeable.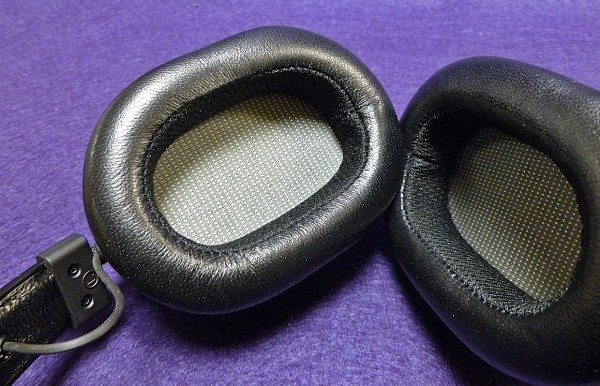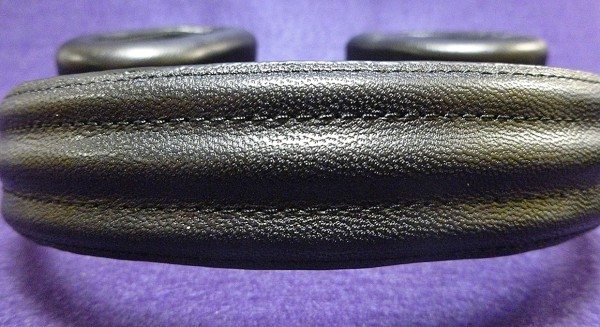 While the ear cups are well padded and quite comfortable, the leather-covered headband could use a bit more padding. I was surprised how little there is on such a premium headphone. You don't get that same pampered feeling the ear pads give. It feels a bit like a mismatch.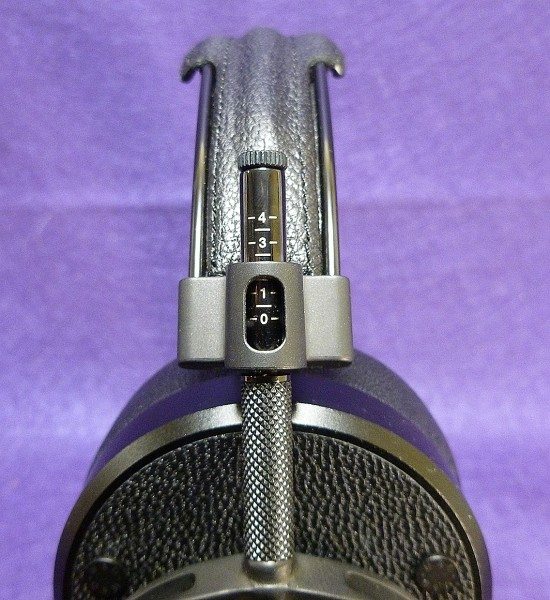 Fitting the MH40 headphones was straightforward. Sliding rods printed with contrasting measurement numbers help make adjustments more accurate. There's no guesswork matching the left and right side as on many other headphones. My head did require almost the largest setting which made me wonder how people with bigger noggins would fare.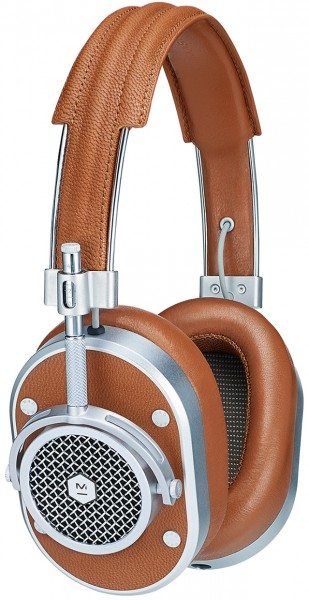 Ordinarily, I would say that the all-black MH40 that Master & Dynamic sent for review were the most beautiful headphones I have yet seen. I would have said that until I saw an identical beige leather and stainless steel version at the local Apple store. OMG, they're gorgeous. Now, I can't even look at the black ones without a bit of envy. Don't misunderstand me, the black MH40 headphones are very nice looking. It's just that they aren't beige leather and stainless. I mean, just look at them! Then again, you can't see headphones while you're wearing them so I just pretend they're beige and stainless. Enough said.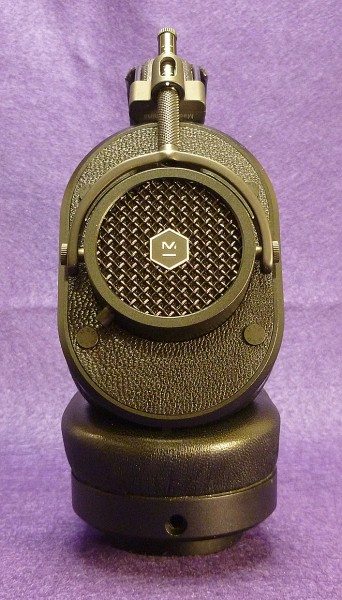 The MH40 headphones look like they're open-backed due to the metal mesh design on the earpieces but they are close-backed. This means they isolate very well, making them perfect for commuting. That said, I hesitate to ever recommend any headphone or earphone over $75 for commuting. Personally, I would be sick if these were accidentally left in a taxi, bus, or train.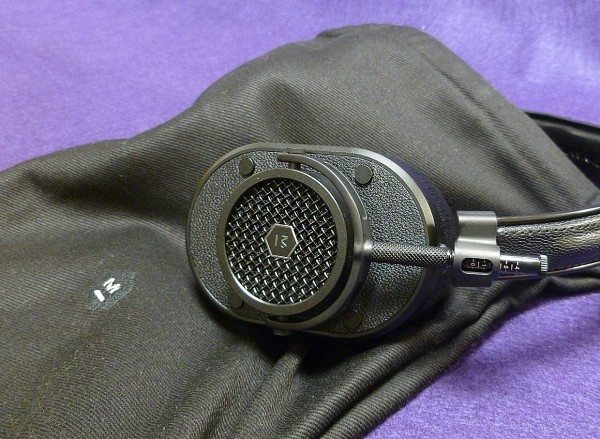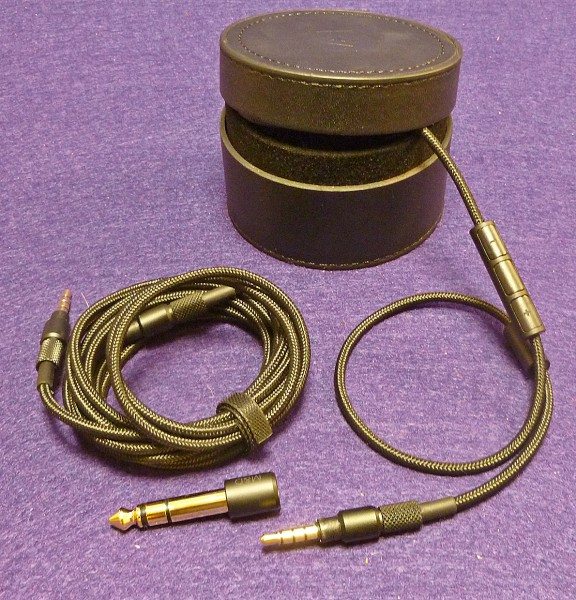 The MH40s come with two removable cloth-covered cables—one shorter cable with mic and remote for iPhone/iPod (sorry Android) mobile use and a longer cable for home listening. The cables can be inserted into either the left or right ear cup, making it more convenient when connecting. I'm surprised more headphones don't offer this option. There is an included cloth carrying bag with an unusual spring-loaded opening that closes tightly for a cloth pouch, but it won't protect as well as a hard case. However, a hard case is provided for the two cables. Go figure.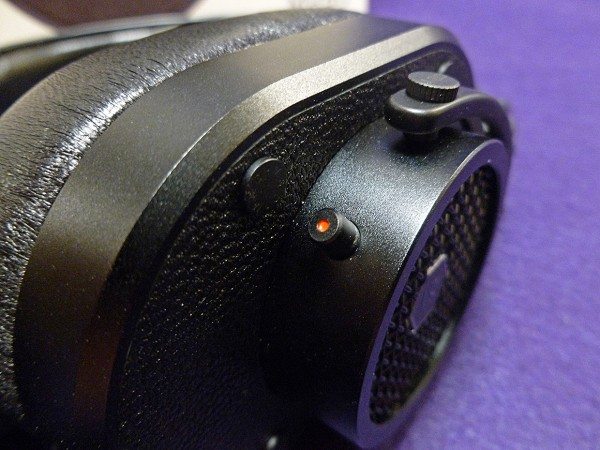 There is one unique feature that's pretty nice: a mute button on the right ear cup for those times when one quickly needs to be aware of their surroundings. Pressing this easy-to-find button activates mute, and pressing again deactivates with a slightly reassuring clicking sound just to let you know it's working.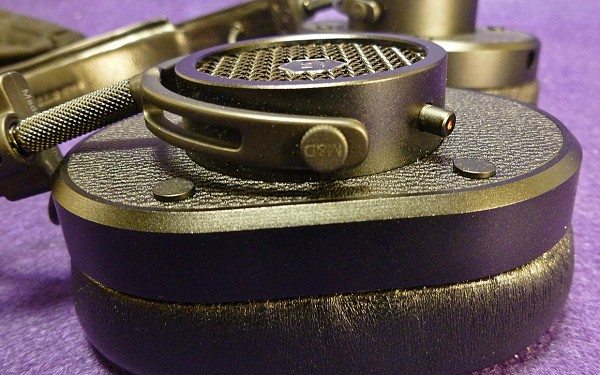 Given all of the premium materials, you would expect the audio quality to match, and you would be correct. While I would never call the MH40s reference headphones, I consider that a good thing in this instance. It's interesting how a brand-new, out-of-the-box headphone can sound like a favorite headphone you've used for years.
The sound of the MH40 leans towards the warm, forgiving side. That simply means that the combined quality of intangible audio with tangible materials permits hours of listening with little to no fatigue, despite the MH40s weight.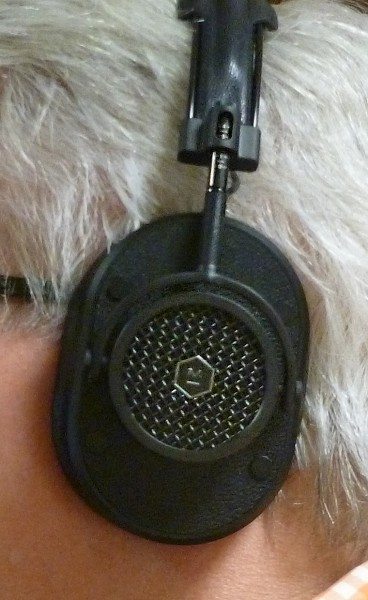 I've used Paul Simon's album "Graceland," to test headphones many times. Listening to his stellar achievement in high-res on the Fiio X3 digital audio player using the MH40s reveals quite a bit of sharp, but smooth clarity. No, that's not a contradictory statement. Many headphones are either sharp or smooth, but usually not both. When pushed, the slightly oversized 45mm diaphragm speaker drivers pack quite a wallop with no discernible distortion. Simon's plaintive vocals backed by the intoxicating a capella voices of South Africa's Ladysmith Black Mambazo create an unworldly atmosphere that beckons like an unseen siren. The MH40s make it sound as if Simon is front and center with backing musicians surrounding him.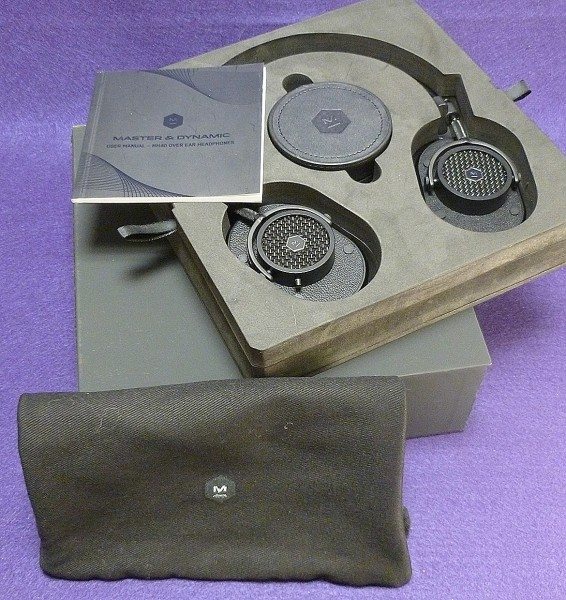 Pink Floyd's opening track, "Shine on You Crazy Diamond" from "Wish You Were Here," fades in so quietly that it sneakes up on the listener. It begins with almost inaudible electronic blips and beeps that can be largely missed when not heard on good headphones. The MH40s let you hear it with no artificially boosting. It's almost like a faint but musical hearing test. Of course, the added dead-quiet background of the high-res digital file played on the excellent Fiio DAP certainly helps.
Bryan Ferry's "I Thought"—co-written with Brian Eno—is a bittersweet song of love and loss. The MH40 captures his increasingly smoke-damaged vocals with heart-breaking clarity, but it's not grating as it easily could have been. The sound is sad, but comforting in a weird way. There is still enough of the Ferry I remember coming through. The closing harmonica solo at the end could have easily devolved into harsh, upper-frequency pain, but that MH40 smoothness I mentioned earlier helps this song shine brightly.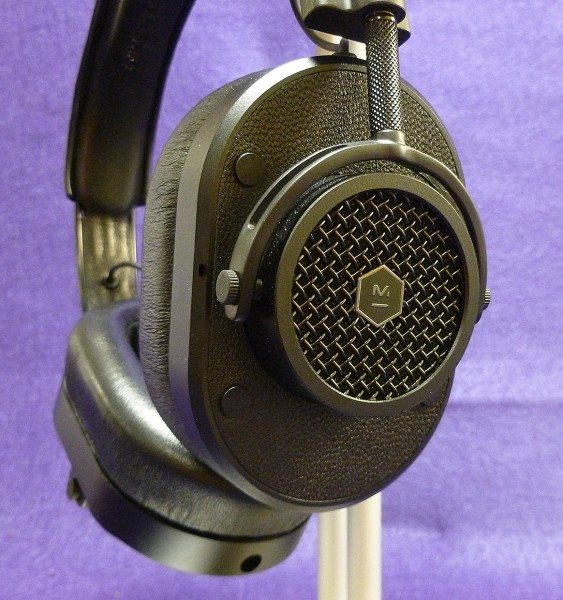 The bottom line on the Master & Dynamic MH40 headphones is this: They look, feel and sound incredibly nice. They also appear to be built like a tank, but only time can determine that. If there is an Apple retail store nearby, I suggest giving them a listening test. As classic and timeless as the MH40 headphones look, they can only be truly appreciated after holding and hearing them. They are that special.
Source: The sample for this review was provided by Master & Dynamic. Please visit www.masterdynamic.com for more info.

Product Information
Price:
$399 US
Manufacturer:
Master & Dynamic
Pros:

Built like a tank
Beautiful, in a retro way
Very comfortable
Isolate well
Sound is warm and easy to listen to for hours
All metal and leather

Cons:

A bit heavy
Expensive
No hard case