We use affiliate links. If you buy something through the links on this page, we may earn a commission at no cost to you. Learn more.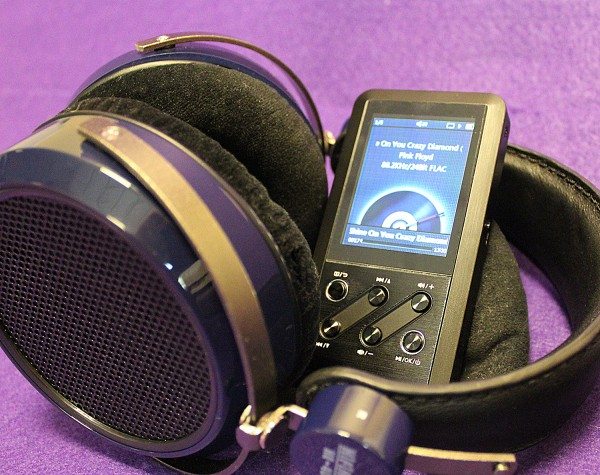 In the past few years, I have reviewed many gadgets for the Gadgeteer, mostly involving audio. I just love headphones and speakers, so I usually stick to that. While I may be more discerning than many regarding audio quality, I don't consider myself an audiophile and I try not to write like one. That's not our audience. Plus there are many excellent audiophile sites on the web. When I do review a high-end audio product, I approach it as a regular person and not a sound-snob. Such is the case with the Fiio X3 digital music player.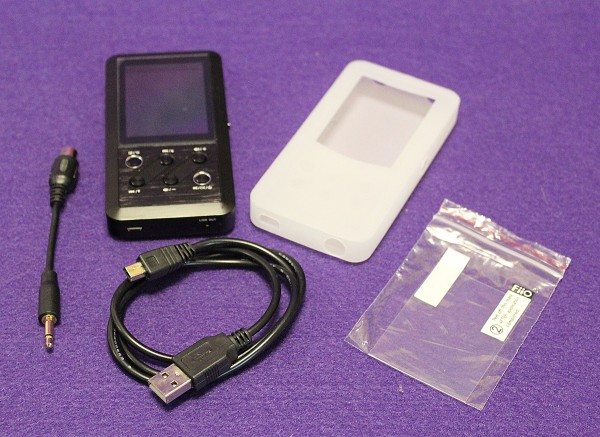 The Fiio X3 is a music player similar to an iPod with some very important differences. Apple's iPod (I will use the iPod Classic as my comparison) has a huge 160GB disk that will hold most music collections with room to spare. It will play high resolution files in a few formats as well as the lowly MP3 and it will sound good to great doing so. Where the iPod Classic excels is in its user interface (UI). Anyone holding an iPod for 10 seconds will almost instinctively figure it out without ever looking at a manual. It's that good.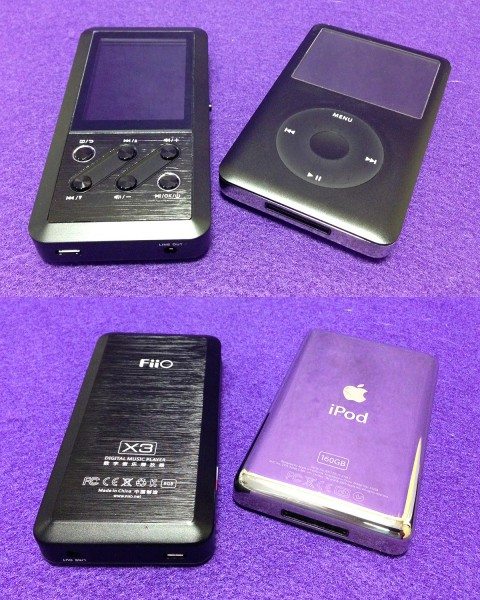 Note: I'm not comparing the X3 to the iPod Touch, Nano or iPhone because the X3 is a dedicated music player as is the iPod Classic. 
However the iPod fails in some areas. It will not play ultra high-res files, nor will it play some less common, lossless hi-res digital music formats; e.g., FLAC, APE and WAV. Granted, 99% of the public doesn't care because most music is ripped or transferred to MP3 format. I personally rip music in Apple's own lossless format – ALAC., so I don't worry about formats either. But some people do, especially if their headphones cost more than their iPod.
Did you know that some headphones and earphones don't play nice with the iPod? Let me explain: Every iPod has a built-in amplifier and digital audio convertor (DAC). Without it, there is no music, plain and simple. What matters is the power and quality of the amp. If the power rating is on the weak side, then certain headphones will never achieve their potential in audio quality and/or volume. They'll work and sound good, but they won't sound as good as they should which means money wasted. Headphones and earphones have something called impedance. Impedance is an electrical term for a measurement called an Ohm. I am not going into detail here because I barely understand it myself. The basic rule is: The lower the Ohms, the easier a portable audio player can deliver decent volume and clarity. Of course, there are many exceptions to this, but we'll keep it simple for this review. 
More expensive headphones usually have a higher Ohm measurement, which can be a problem used on an iPod. because of this, it could mean that you may have a situation where a lesser expensive (lower Ohm measurement) headphone will actually sound better on an iPod than a more expensive one. Confused? Join the club.
If you are a person who has a great headphone (Sennheiser, Grado, Hifiman, Beyerdynamic, B&W, Shure, AKG to name a few) and are less than satisfied with the audio you're getting from an iPod, the Fiio X3 portable player may be what you need. 
Why?
For starters, the X3 will play more lossless formats than an iPod; APE, FLAC, ALAC, WMA and WAV as well as MP3, MP2, Ogg and Apple's ACC (iTunes) format. Lossless simply means that when a file is ripped from a higher resolution source, there is no loss of quality. None.
Then there's bit rates and bit depth. Once again, this is technical, so suffice to say that the higher the numbers, the better the resolution of a music file. The Fiio X3 will play up to 192K/24B files. These numbers are much higher than music found on a music CD (44k/16B). That's a lot of musical information stored in a song file. The iPod will not play 192k/24B files. Its internal DAC can't handle it. That begs the question: Can you hear any audible difference between a CD vs. a higher format file? On some songs, yes. Others, not at all. 
And that brings us back to the headphones. Better headphones can bring out the subtle differences in higher bit rate music files. The iPod can only go so far. However, the X3 will allow a headphone to sound its potential best because of the higher resolution files it can play. This limits the X3's appeal. If you have superb headphones, rip or download ultra high-res files and can appreciate the audio improvement, the X3 is worth checking out. Lets do that.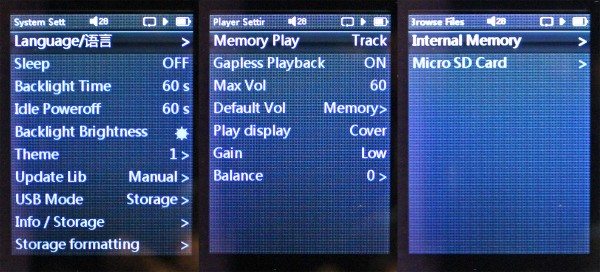 There are a lot of settings to help make the X3 sound and act like you want it to. They include Brightness, Sleep, Gapless or not, Cover Play plus many others. The manual is not the most informative thing I've read, but it does help to familiarize yourself with all the settings that are available. There are separate treble and bass boost settings in place of a full equalizer. Since I seldom use an equalizer, I leave them set at zero. 
The X3 is similar in size to an iPod classic. Its black, brushed-aluminum surface feels good. The unit has a well-made quality look to it, but some exposed screws cheapen the look a bit. The 2.4 in. (240 X 320 resolution) color screen is not very high resolution, but I had no trouble reading or understanding it, so it's not an issue. Included with the X3, is a thin, silicon cover that shouldn't interfere with any mini plug connectors. I've been using an optional leather cover for added protection. It's a nicely made, if not overly exciting, cover. Battery life is a respectable 10 hours. The X3 uses a mini USB cord for recharging. A small light changes from red to green when fully charged.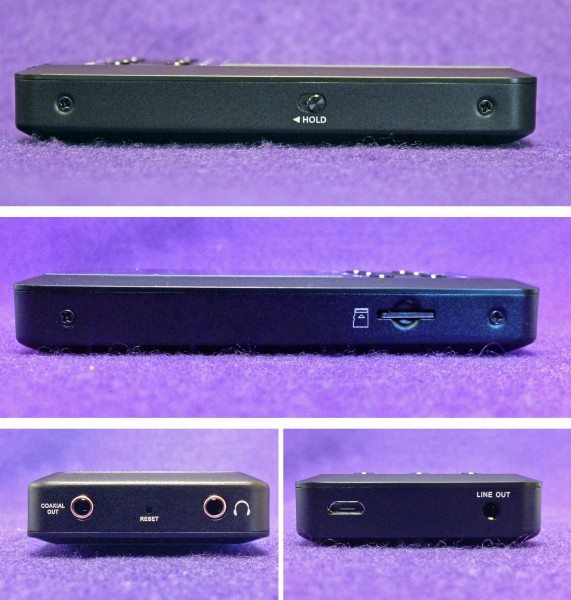 Various ports and buttons are located on the sides of the X3. Along with the standard headphone out, there is a coaxial out for connecting to devices with a digital input for a cleaner signal. There's also a standard Line-out port for connection to an amplifier. I'll never use the coaxial or line-out, but it's nice that it's available for those who will. Also included is a hold switch that locks the player preventing any accidental button pushing and a tiny and hidden reset button which will reboot the player should it lock up. The X3 has locked up occasionally. The first time it locked up, I thought it was broken. After reading the manual, I pressed reset and all was fixed. It also left my music untouched, which was a relief.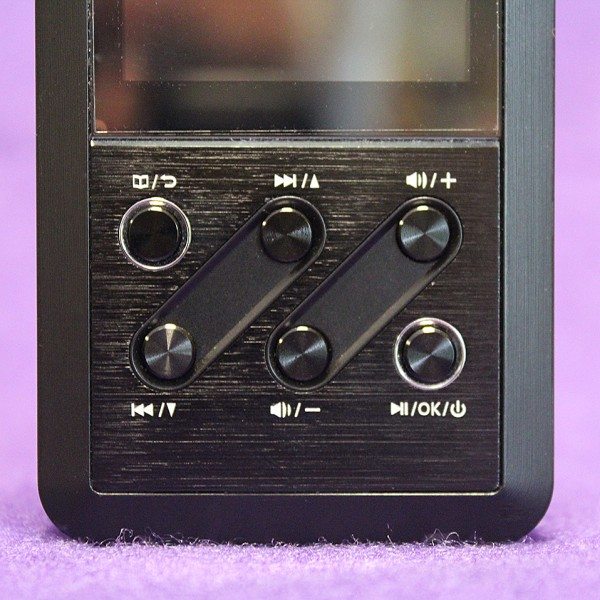 The front face of the X3 is a confusing array of buttons. There's an ON/OFF button that doubles as an OK and skip button. Then there's are Menu/Back, Next/Scroll Up, Previous/Scroll Down, Volume Up and Volume Down buttons. Thats 6 total buttons and they're not laid out in a user friendly arrangement. After weeks of use, I still haven't gotten to the point where I can use the interface without stopping and thinking about what this or that button is for. Fiio makes a more expensive and newer X5 which has a scroll wheel. Maybe this is easier to navigate, but I haven't tried it, so I can't say.
Using the buttons to scroll and choose music and settings is relatively easy, once you get past the learning curve. You can set up favorites and categories as well as play all. I don't bother since I treat the X3 as an album player. I choose a particular album and listen from start to finish – like in the old days with LPs. I only store high-res files on the X3 which –- to me – means serious sitting down and listening time. The X3 is not my background player. The iPod is.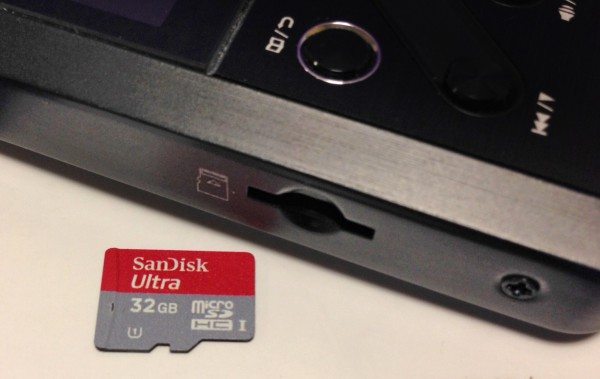 The X3 only uses flash memory, unlike the iPod's standard hard drive. This might seem better, since there are no moving parts with flash memory, but I have never had an iPod hard drive fail, so I don't think about it. Plus, hard drives hold more and are much cheaper than flash. The X3 comes with only 8GB while the iPod Classic is 160GB. The X3 has a microSD card slot that will accept up to a 128GB card. I'm using a 32GB card as opposed to the larger ones for a specific reason. Periodically, Fiio releases a firmware update for the X3. Firmware updates can add features to the X3 making it even better. However, after downloading, these updates can ONLY be copied to the Micro SD card, not the X3 itself. Plus, the SD card can ONLY be up to 32GB. So if you buy an expensive 128GB card, you still need a smaller card for any firmware upgrades. What a pain.
The latest firmware upgrade allows the X3 to be used as an outboard USB DAC when connected to a mac/PC bypassing their inferior sound card. Since most USB DACs cost over $100, that's like getting a free one. Cool.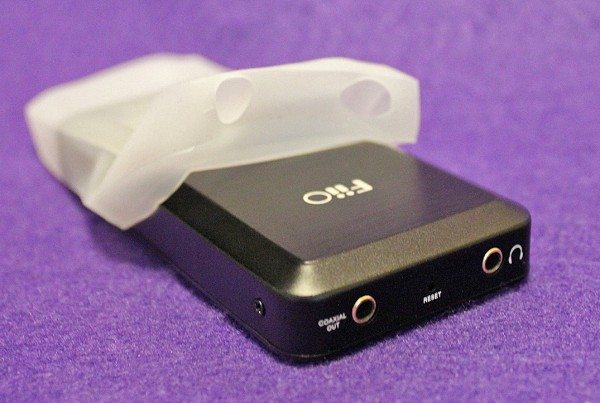 Music files are stored on either the internal 8GB memory or – if you are using one – the micro SD card. Copying music to the X3 couldn't be easier. When connected to my Mac (I don't use PCs), two different icons pop up; the X3 and the SD card. Just drag any music folder to either icon and that's it. It's actually easier than iTunes!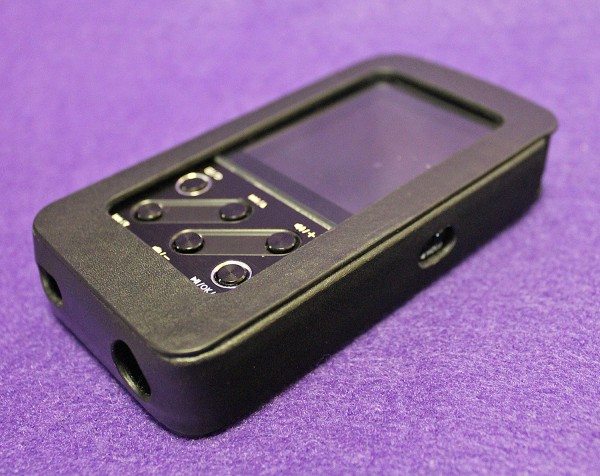 So how does the X3 sound? It sounds really, really good. I have some favorite higher-res albums that I love and the X3 allows them to sound as good as I've heard yet. Headphones and earphones I've been using with the X3 are: Focal Spirit Classic (review coming), B&W P7 (review coming), JH Audio JH/13 PRO, and DUNU DN-1000 hybrid earphone. All of them sounded like they should. I had no issues with volume or clarity. 
The Moody Blues remastered album, Days of Future Passed, is a gem with early psychedelic rock mixed with a full orchestra. Ironically, the Moody's rock music is a bit muddier sounding than the classical parts. With the X3, this audio difference is more evident. The FLAC format of Miles Davis' Kind of Blue album sounds sharp and extra clear, which is amazing since the album was recorded in the late 50s! Not being a fan of jazz, I wondered what all the fuss was about. However, when it's heard in high-res on good headphones, the sound will transport you to another era. The X3 makes this mental trip feel like first-class as opposed to coach.
I haven't covered everything the X3 does in this review, because it would just be too long. The bottom line is: If you've spent good money on quality headphones that provide optimum audio quality for your ears and you are looking for a portable player that brings out the best in your investment, don't limit your search to the Apple iPod. The Fiio X3 could be a better choice.
Note: At the time of this review, Fiio has released the X5, which does not replace the X3. According to Fiio, the X5 is more powerful, built better, has a better interface and handles even more formats. And, of course, it's more expensive. I'll let you know if The Gadgeteer gets to review it.

Product Information
Price:
$199.99 US
Manufacturer:
Fiio
Retailer:
MiccaStore.com
Requirements:

Sound source
Headphones or speaker

Pros:

Sounds better than iPod with higher res files
Can play more formats
Can be used as external DAC (with firmware upgrade)
Well made and substantial feeling

Cons:

Confusing UI and buttons
Software could be better
Not necessary with cheaper headphones