We use affiliate links. If you buy something through the links on this page, we may earn a commission at no cost to you. Learn more.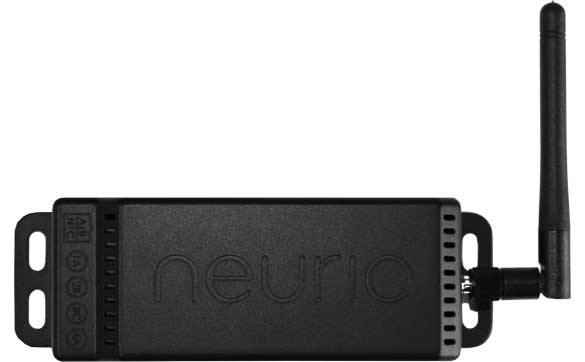 If the thoughts of turning your "dumb" home into a smart home sounds appealing but also too expensive and too daunting, consider Neurio. Instead of connecting individual sensors to all of your main appliances, Neurio is one sensor that installs into your home's electrical panel (no cutting or disconnecting wires is required). This one sensor uses WiFi to talk to your iOS and Android devices to allow you to track your energy usage in real time to help you understand where and when you are using the most power. More exciting capabilities are due with Neurio's next major software update which will enable the sensor to detect individual appliances to understand whether they are on or off. Other features that are planned for future upgrades include sending alerts to let you know things like when your laundry is done, if your freezer has stopped working, when the gaming console in a child's room is turned on, and more.
Once the Neurio Sensor is installed on an electrical panel, it sends the data via WiFi to the cloud where the smart algorithms identify the unique power pattern by each device in real-time to tell whether a specific appliance is in use or off, and how much energy it consumes. Unlike other smart home systems, Neurio does NOT require that each appliance in the house be connected to a sensor. With Neurio, everything is monitored directly through the home's circuit box.
The Neurio Sensor costs $249 and is available for pre-order at www.neur.io.