We use affiliate links. If you buy something through the links on this page, we may earn a commission at no cost to you. Learn more.

We're back this week for the final installment of The Gadgeteer team's favorite gadgets of 2017. Don't forget to check out the earlier posts too so you can see all the productst that the whole team liked from this past year.
The year in review – Favorite gadgets of the Gadgeteer team for 2017 (part 1)
The year in review – Favorite gadgets of the Gadgeteer team for 2017 (part 2)
Elizabeth Rodriguez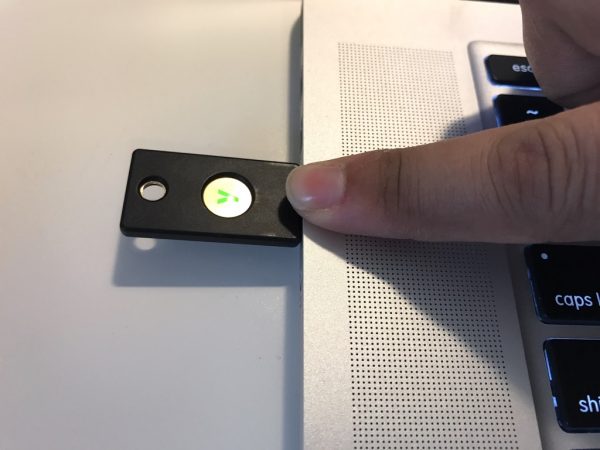 I reviewed the Yubikey 4 Nano and Yubikey 4 back in May, and appreciate the peace of mind I get when logging into my various software services. I make sure to use two factor authentication on my most important accounts such as email, password manager and anywhere I'm able to on the web. I highly recommend getting one if you haven't already to protect yourself online as much as possible. You can buy a Yubikey for $40.00 from Amazon.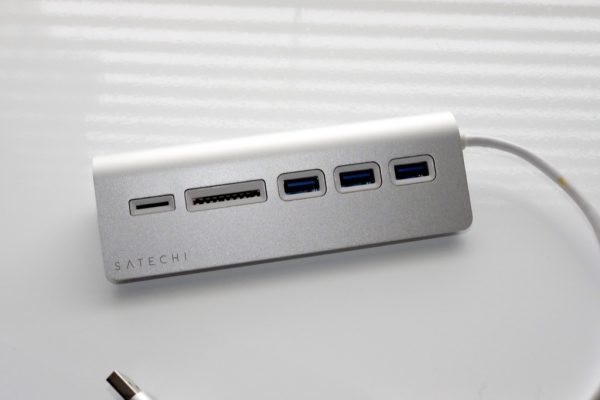 I enjoy using the Satechi USB 3.0 hub and card reader on my Mac at home. It makes uploading my photos from my digital camera's SD card easier as well as gives me better access to plug in USB drives. I don't have to fiddle behind my desk for the computer's USB port. It's super stylish as well! You can buy one for $29.99 from Amazon.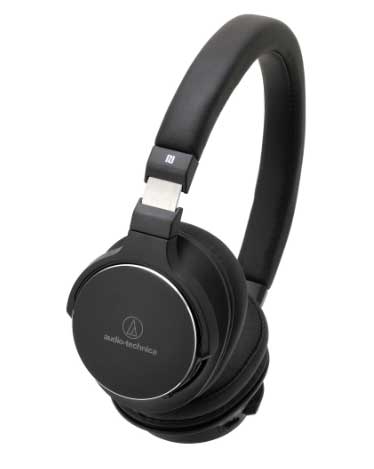 After getting a job in New York City and traveling on the train every day, I wanted to invest in a good pair of Bluetooth headphones for the freedom of wireless. I fell in love with the Audio Technica ATH-SR5BT wireless on-ear headphones. The sound quality is awesome – clear, not too full of bass, and with a good range. The battery life is absolutely amazing, lasting well over a month, and they've never disconnected from my iPhone 7 Plus. I've owned Audio Technica headphones before so I recommend any of their models if you're willing to invest in a pair! You can buy them for $119.00 from Amazon.
Ryan Pagel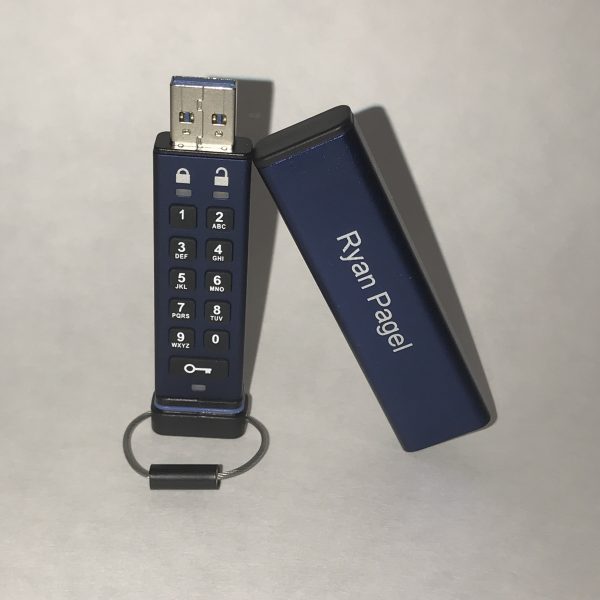 I am in love with this password-protected flash drive. It was simple to set up and is easy to enter my customized passcode to access my data. I no longer worry about my information being compromised should I lose it or accidentally leave it behind in a conference room. It is high quality, personalized with my name and is resistant to dust and water when in the cover. You can't go wrong with this! You can buy one for $75 – $135 US from Amazon.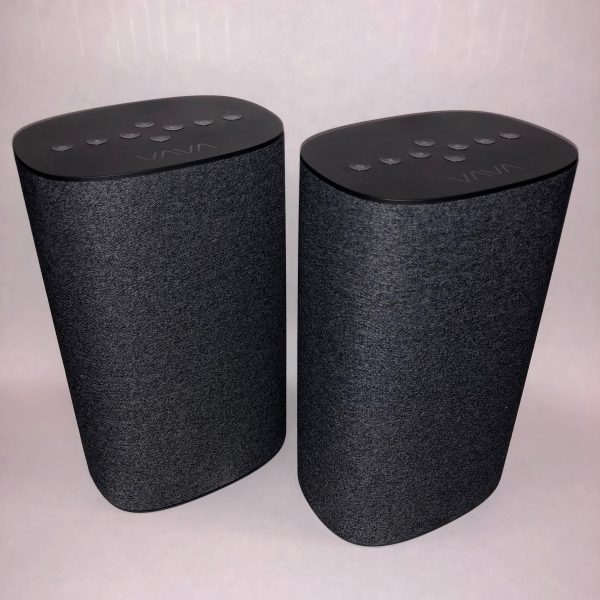 These speakers have become the only sound source we use in our living room and kitchen. The stereo sound quality is outstanding and they are easily taken from a shelf to our patio when we are outside. We use them individually and as a pair and have quickly become our favorite way to listen to music in our home. I highly recommend these. You can buy a pair for $219.00 from Amazon.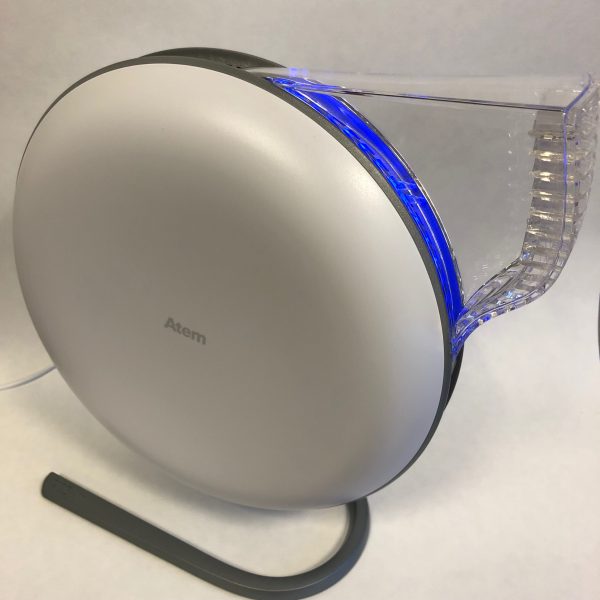 This air purifier has become a fixture of my desk at work. I love that it pairs with my phone and turns itself off when I leave my office and back on when I return. I am constantly changing the percent output setting to give me the amount of air movement that I need and am also in love with the aesthetics of it. Since writing the original review, no fewer than 20 people have asked me what brand it is and for more info about it. I know of at least two people in my office who now own one. If you are looking for a great way to keep the air in your office, bedroom or kitchen clean and like gadgets that interface with your smartphone, look no further! You can buy one for $399.00 from Amazon.
Smythe Richbourg
Much of my "favorite gear" is not the flashy, gee-whiz kind of items that you usually read The Gadgeteer for. They tend to be the ones that quietly do the things you need, without hassle and complaint.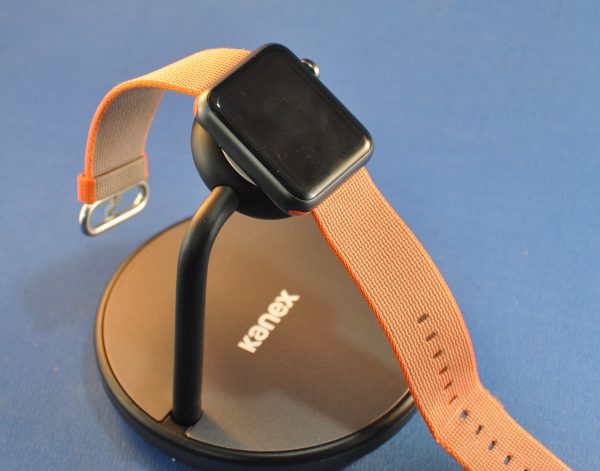 The Kanex Apple Watch charging stand has been sitting on my nightstand since it was unboxed. I don't charge my watch every night, but when I do, it's there to deliver the goods without a hassle. I do use a cable plugged into the USB port on the back to charge my phone every night. I love not having to fish around under the bed for it – it's just right there, ready and waiting. You can buy one for $57.99 from Amazon.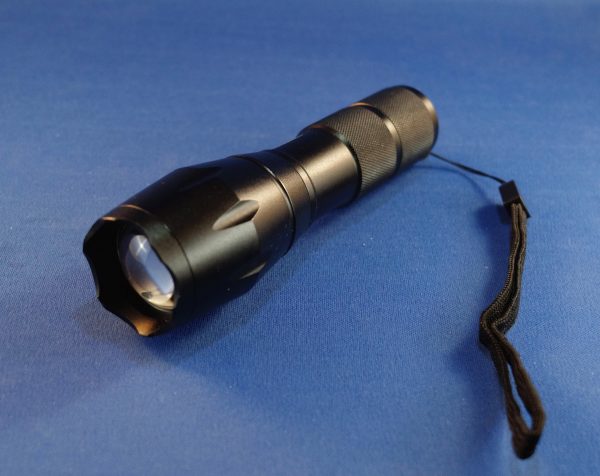 The Survival Hax Tactical Flashlight sits atop the refrigerator by the back door and accompanies Jack and me out into the wilds of the night every evening at precisely 10 PM. (The dog is like an alarm clock!) I've yet to have to put new batteries in but use the zoom quite frequently to point out a rabbit cowering in the underbrush or to make out an owl in the trees. Even though I have to cycle through the modes, it's still the best balance of heft, power, and size I've found. You can buy one for $29.99 from Amazon.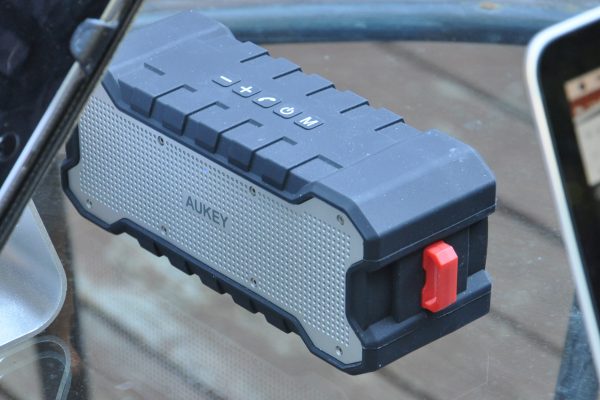 I have quite a few Bluetooth speakers hanging around and have given away many more. When I need to connect to an iPad or want to play music on the desk for a group, I usually grab the Aukey SK-M12 SoundTank Bluetooth outdoor speaker. It has really well-modulated sound for speech, movie or game sounds, and the AUX port is hidden behind a cover if not in use. You can buy one for $45.99 from Amazon.
Raul Sanchez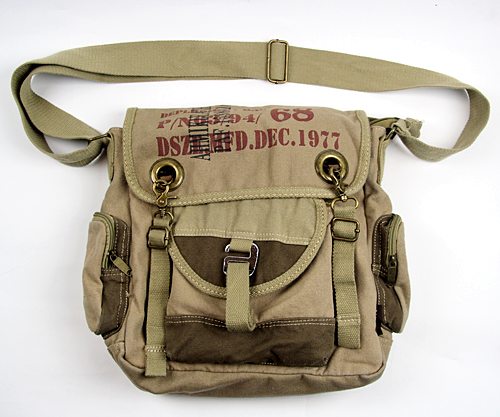 I still use and love my Bike Messenger bag fromSerbags. Since I received it I have been using it as a camera bag for my camera gear when I am on shoots and assignments.I love the pockets, because I love lots of pockets in all my bags, and this bag has the right amount and type of pockets that I need. believe me, from time to time I window shop other messenger bags to see if there is anything comparable. But as of yet, I have not found any messenger bag with the same set-up. You can buy one for $47.99 from Serbags.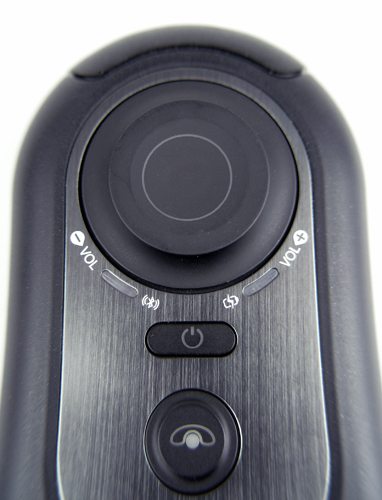 I really like having this car speaker in my car since I don't like to hold the phone to my ear as I am driving. And in some states, it is the law for the driver to use a hands-free earpiece in a moving car. But with the SuperTooth I don't have to fumble around to find my handsfree earpiece, turn it on and stick it in my ear. With the SuperTooth speaker, it is always on and ready to go making it safe, and legal, for me to have my phone calls. Plus, I don't have to keep it in my ear and look like a call center agent. You can buy one for $103.09 from Amazon.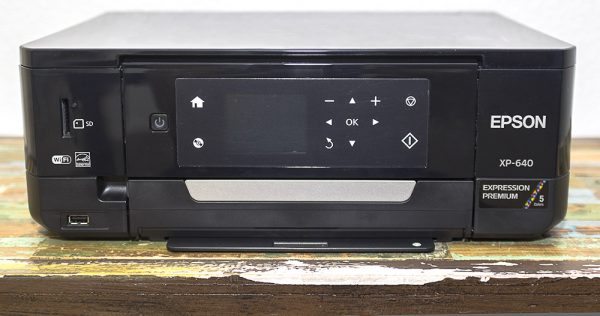 Since I take a lot of pictures, naturally I like to print some out from time to time. With the Epson Expression XP-640 Small-In-One I get great looking printed photos. I really like the print quality, plus the ability to print on CD's and DVD's, scan photos and documents, and one of my favorite features is its wireless printing capability. The XP-640 can print several different sizes and on various types of paper from plain white paper to specialty print paper. And since it is small and doesn't take up much space I can keep it on the shelf under my computer. You can buy one for $79.99 from Amazon.
David Ferreira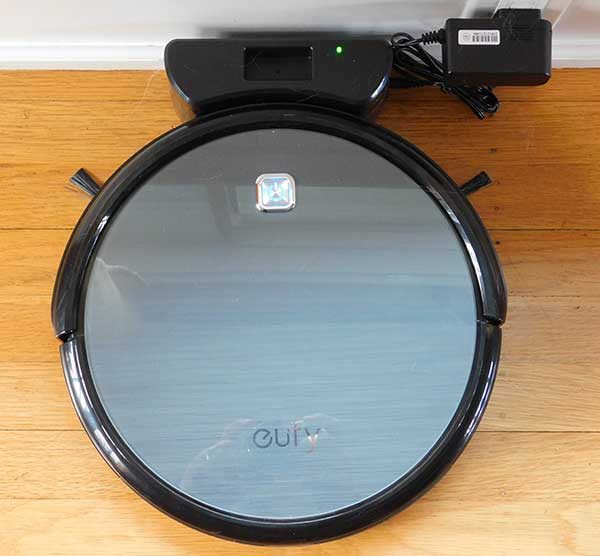 This is hardly what you would call a "sexy" gadget, but it is without a doubt the hardest working machine I have ever seen. In a charming and quirky style, it does exactly what it says it will do – vacuum your house – and it does it effectively, even through the massive amounts of dog hair we seem to accumulate. We were so impressed with the little guy that not only did we anthropomorphize him, we bought him a sister to clean upstairs. you can buy one for $269.99 from Amazon.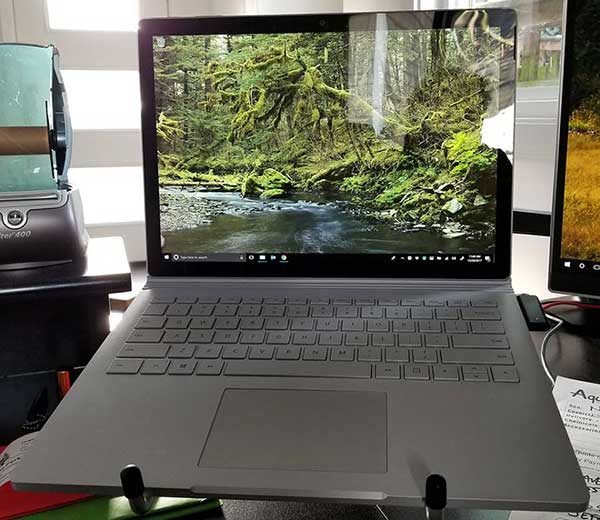 Microsoft Surface Book 2 (13.3 inch)
I have had a love-hate relationship with the Surface line of products. On paper, they look great but often in practice, there are enough idiosyncrasies to drive any person mad. I have been using the Surface Book 2 for about a month now and am happy to report that Microsoft finally hit the mark with this one. It is fast, light (other than the increased size and weight of the power brick) and the battery lasts a good 10 hours. There is enough here to justify the high price tag if you need the raw computing power this workstation replacement brings. Price varies depending on configuration. Check them out on Amazon.
Leslie Hosmer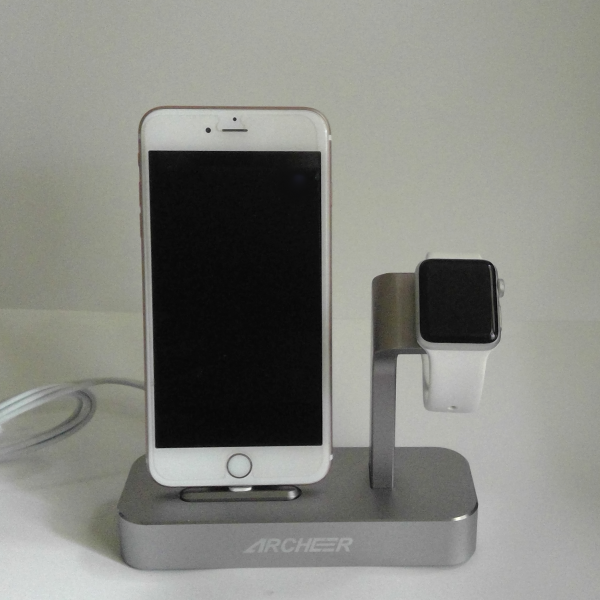 Since I completed the review of this product I have moved it to my night stand where I put my watch and phone to charge every night. It is the first gadget I use in the AM and the last used at night. While the phone is plugged in I can still use it as an alarm clock, or to ask Siri any questions I may have. I won't soon part with this one! You can buy one for $39.99 from Amazon.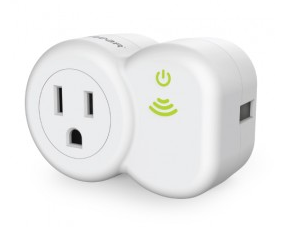 I have used this plug to control various appliances in my home since I reviewed it. It is currently turning my Christmas tree on and off via the timer, and if I want it on during other times I just ask Siri to help me. Setting it up to use with other devices is so easy that after Christmas I will use it to control my reading light. The options are endless with this smart plug. You can buy one for $49.95 from Amazon.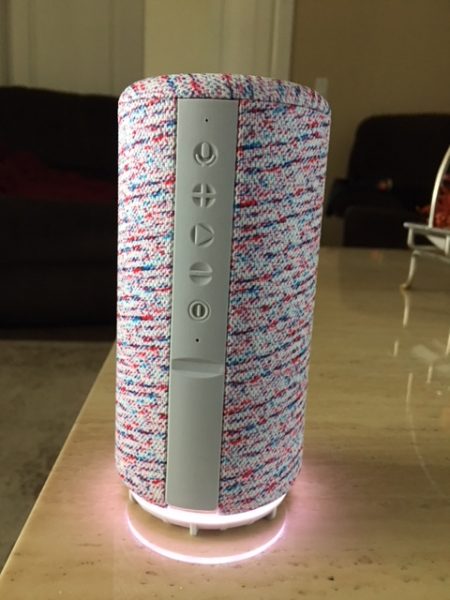 This is my favorite speaker this year. I use it every day wherever I am in the house and even outside by the pool or when I'm weeding my flower beds. Being able to just ask Alexa to play what I want is easy, fun, and helpful if your hands are busy or your elbows deep in cookie dough for example. You can buy one $99.95 for from Amazon.
Steve Holt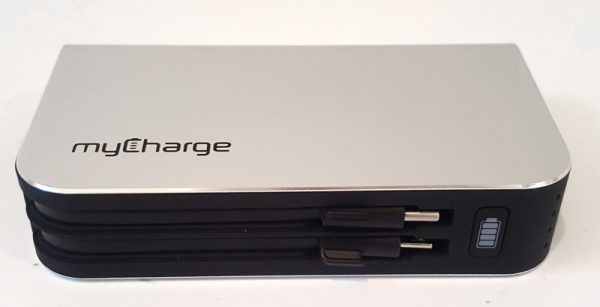 I have used this gadget multiple times a week ever since I have had it. No cable to carry around, easily plugs into the wall with the built-in plug for charging, small enough to literally carry in my pocket if I want. And it fully charges my phone at least twice before needing to recharge. Plus, I am considering getting the Google Pixel 2XL which means I'll still be able to use this charger with the included USB-C cable. You can buy one for $79.99 from Amazon.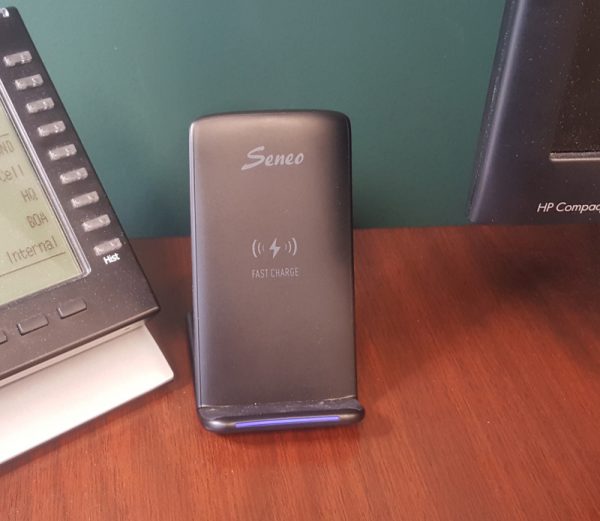 This gadget is at my office and I use it daily. I love that I can still use my phone while it is charging because it stands the phone upright. I love it! You can buy one for $26.99 from Amazon.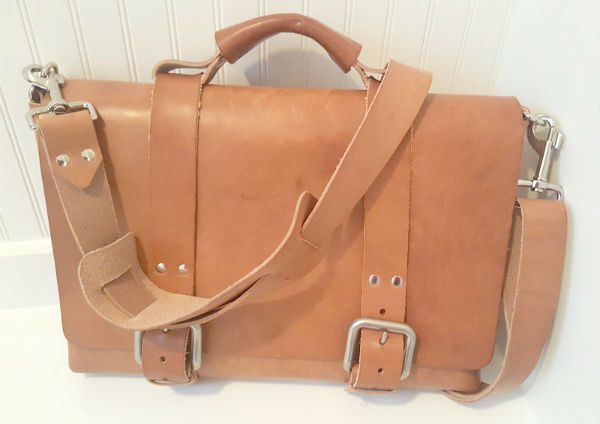 I use my Lentz briefcase every week. It smells divine, it has high-quality build, and my laptop, charger and file folders fit just right. Plus, it makes me look good, which is important, right? You can buy one for $318.00 from The Mr. Lentz Shop.
Howard Sneider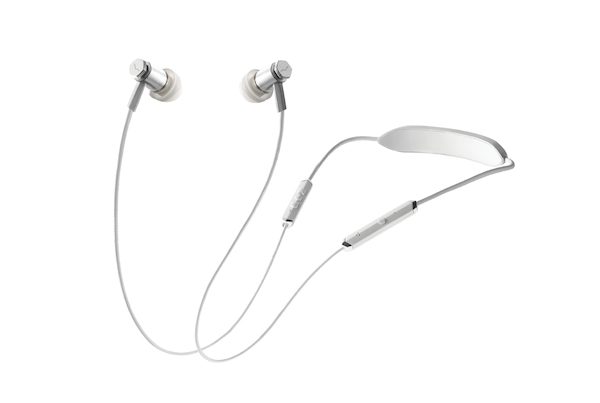 these really are a great sounding, long lasting pair of BT headphones. They are light enough that they can be forgotten, have great fitting earbuds, and if a bud falls out it's attached to the other side, not in a pile of leaves somewhere. You can buy them for $169.99 from Amazon.

Sometimes the simplest gadgets are the most appreciated, and this item fits the bill. People are always amazed that I don't need to fiddle with the laptop to move the pointer and are always asking me "how did you make that zoomed circle during the presentation. You can buy one for $99.99 from Amazon.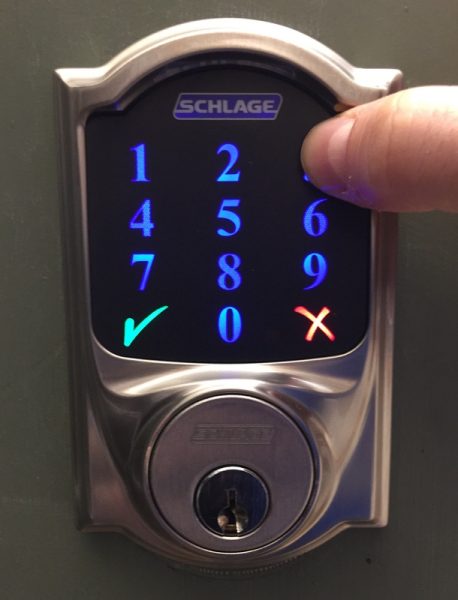 Knowing the cleaning service came (and left after a reasonable amount of time) is reassuring. Being able to answer the question, "is the front door locked?" halfway through a 2-hour trip is great. Being able to lock the door remotely is fantastic. You can buy one for $197.00 from Amazon.
I hope you enjoyed these team posts and please be sure to check the others:
The year in review – Favorite gadgets of the Gadgeteer team for 2017 (part 1)
The year in review – Favorite gadgets of the Gadgeteer team for 2017 (part 2)