We use affiliate links. If you buy something through the links on this page, we may earn a commission at no cost to you. Learn more.

A few days ago I asked the Gadgeteer team to send me a list of their favorite products of 2017. I told them that the products that they picked didn't need to be restricted to only gadgets that they had reviewed this year, but that they could include any products that they have enjoyed using during the past year. Was there one type of gadget that was the most popular with the entire team or was it a mixture? Let's find out. Here we go with part one of the Gadgeteer's favorite gadgets lists of 2017.
Julie Strietelmeier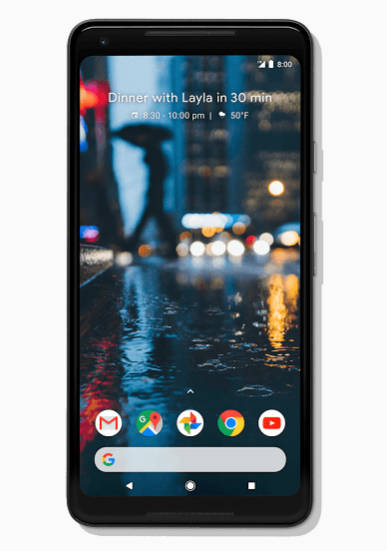 Google Pixel 2 XL Android Smartphone
I've been using the Pixel 2 XL as my daily driver for 2 months now and I am confident in saying that it's my all-time favorite smartphone to date.  The camera is so good that I sold my Canon 70D DSLR (I'm not joking) and am using this phone for all my review photos. The only thing I'd add to the phone would be wireless charging, but even though it doesn't have that feature, it's not a huge deal because it charges so fast. You can buy one starting at $849.00 from Google.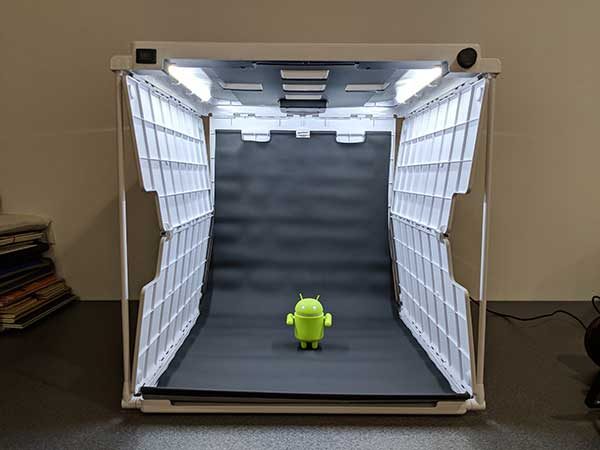 SHOTBOX portable photography light box 
This collapsible light box is fantastic. I love it and all the backdrops that make my review images look excellent. I'm using it with my Pixel 2 XL (see above) which makes for a great little photography setup. You can buy the SHOTBOX for $164.00 from Amazon.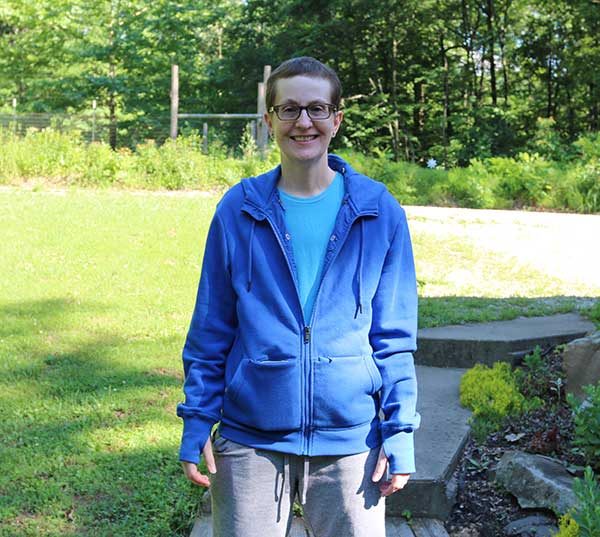 SCOTTeVEST Hoodie Cotton jacket
This is my all-time favorite tech clothing item from SCOTTeVEST. I think it's because it's so soft and comfortable while still offering lots of pockets to hold all my gear. One of my favorite features of this jacket are the top loading pockets in the handwarmer pocket area. You can see in the image above that I have my phone in one of them. Those pockets make it easy to retrieve my phone without fumbling around. You can buy this jacket for $95.00 from SCOTTeVEST or Amazon.
Michael Strange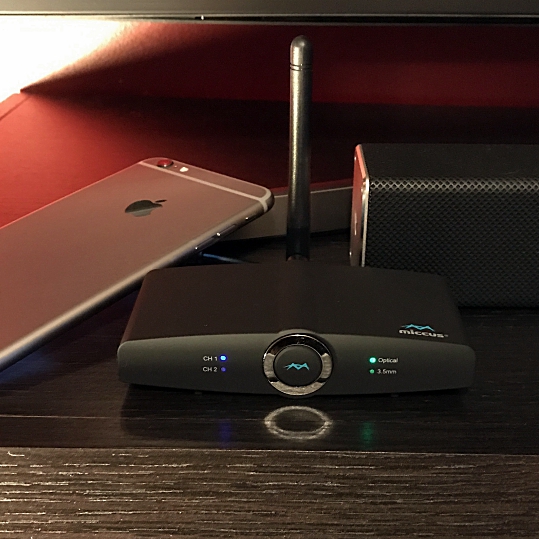 Miccus Home RTX 2.0 Long Range wireless Audio Transmitter or Receiver
I literally use the Home RTX every night to listen to the audio from my TV. With Bluetooth aptX, there are no lip sync issues and the sound quality is great. It can be used as both a Bluetooth receiver or transmitter. Priced at $59.99 from Amazon, it's the perfect compliment to any home AV system.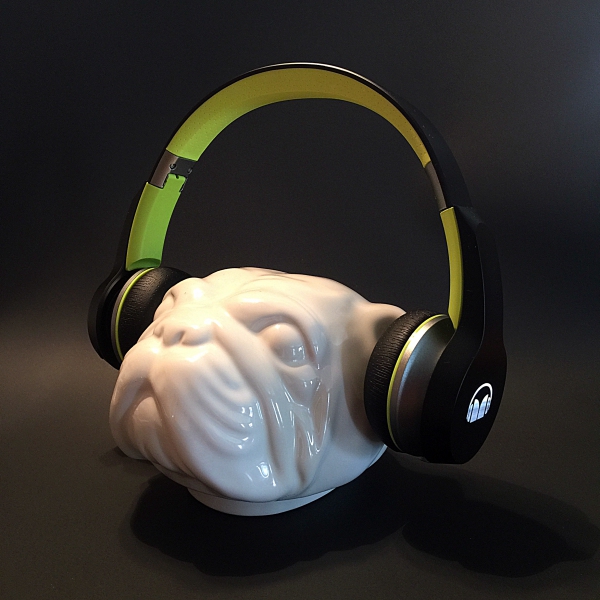 Monster iSport Freedom Bluetooth headphones
I love my iSport Freedom headphones. I use them at the gym 5 days a week. They're compact, lightweight, comfortable and produce fantastic sound. They also have cutting-edge touchpad controls and great 20-hour battery life. So if you're auditioning sub $200 headphones be sure to add the Monster iSport Freedoms to your list. You can buy them for $149.95 from Monster.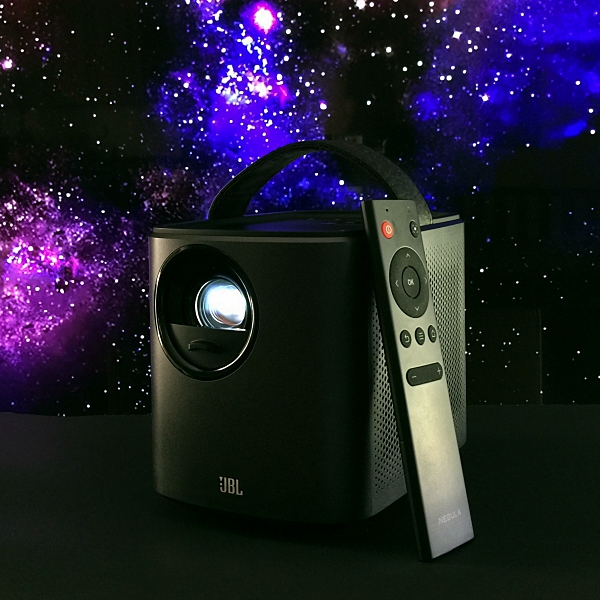 Nebula Mars ultra-portable projector
There are so many things I like about this projector. It's incredibly compact, produces a clear sharp picture up to 120″ on virtually any flat surface, incredible 3-hour battery life makes it extremely portable and it has fantastic sounding built-in JBL speakers. Throw in the fact you can hook it up to an external streaming device like a Roku Stick or Fire Stick via HDMI and this projector is perfect for Netflix binging, movie nights, or even Big game viewing parties. You can buy one for $599.99 from Amazon.
Janet Cloninger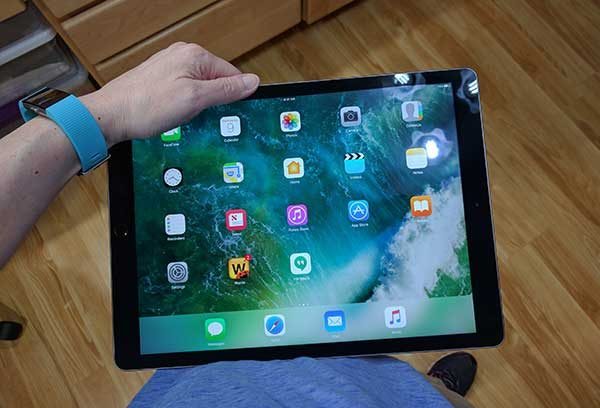 I tried the Pro when it was first released, but I quickly returned it because it was uncomfortable to hold for long periods.  I had used and loved the 9.7″ iPad Pro, but I decided to move up to the big leagues with the latest updates to the Pro line.  The Pro models have a lot of wonderful features, but I find that I like the big, beautiful, sharp screen most of all because it's very easy on the eyes.  I quickly got accustomed to the bigger size and don't even notice it anymore. The 12.9″ iPad Pro starts at $799.00 from Apple.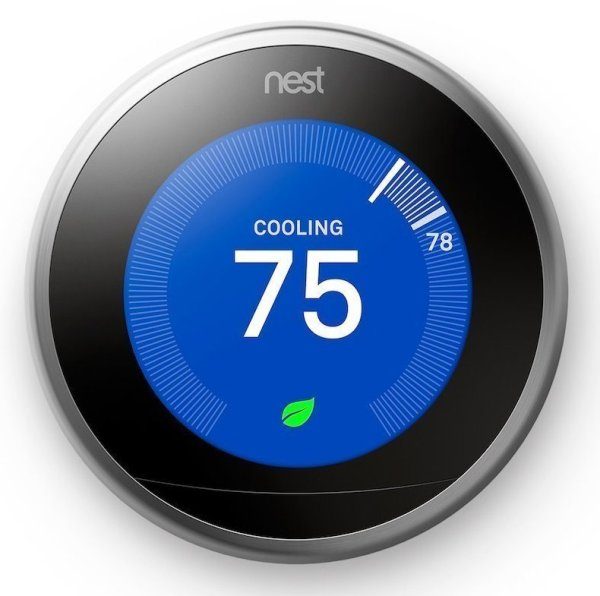 When we had to replace our ancient HVAC unit this summer, we decided to replace the old thermostat with the Nest.  It makes it much easier to keep tabs on the temperature, to turn the unit off, or to adjust the set point from anywhere using the app on our iPhones or iPads.  Plus it has a lock that prevents us from coming home to find our cold-blooded daughter has changed the set point to 80 degrees. You can buy the latest version of the Nest thermostat for $244.88 from Amazon.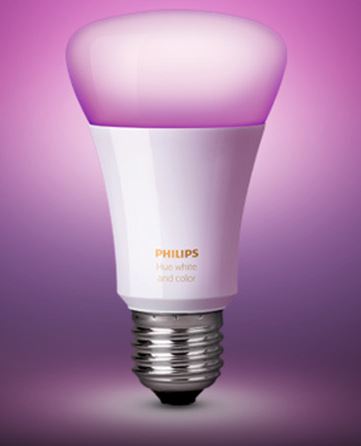 Philips Hue WiFi-connected lighting system
We have replaced almost every light bulb in our house with Philips Hue bulbs over the years we've been in our condo.  We also have stationed Hue Tap programmable switches above most of the conventional light switches in the house, so we can light up a room with a button press; these are also great for visitors who don't have access to an app to control your setup.  And we can even tell Amazon's Alexa to turn off any bulbs we've forgotten before we got all snuggly in bed and ready for sleep.  They are very convenient to use and control, and the LED bulbs save energy over incandescent bulbs. You can buy a starter kit for $146.00 from Amazon.
Jacob Haas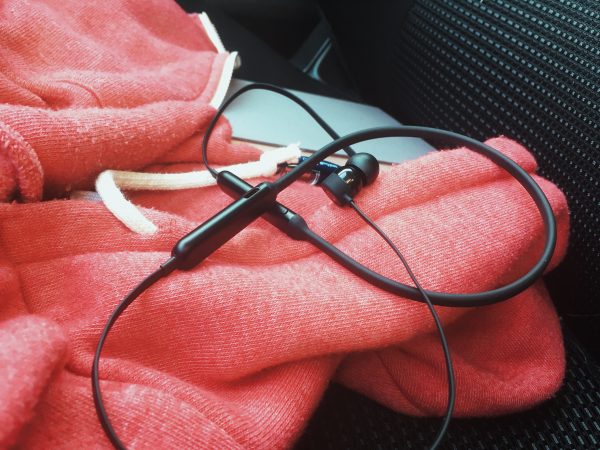 Ever since their late launch in March of this year, I've had these lovely little earbuds on my person almost every day. They're lightweight, the battery lasts a whole office day, and they sound great. And my favorite part is the fact that they are paired with my computer, iPad, and iPhone and can switch between them with the push of a button. You can buy a pair for $99.00 from Amazon.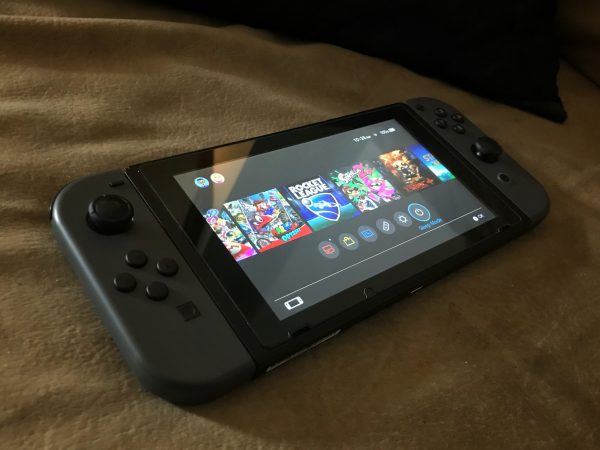 This might have to be my very favorite gadget of the 2017. I've always been a fan of gaming handhelds and while Nintendo doesn't classify this device as a handheld gaming system, it's the only way I ever play it. The hardware is top-notch, the screen is large and crisp and two Switch-exclusive titles, The Legend of Zelda: Breath of the Wild and Super Mario Odyssey, were neck and neck for game of the year. My happy place is curling up on the couch with my Switch after a long day and getting lost in another world for a while. You can buy one for $299.99 from Amazon.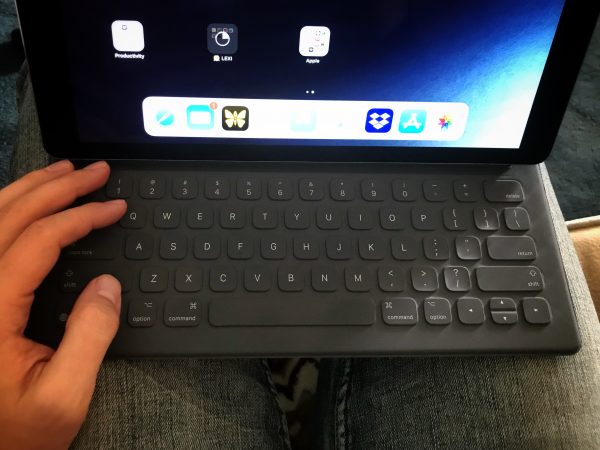 This wasn't necessarily manufactured in 2017, but I obtained an official Apple Smart Keyboard earlier this year and it's the perfect companion to a 12" iPad Pro. I write almost exclusively on my iPad and I've written thousands of words on this keyboard already this year. I don't mind the low travel of this keyboard (especially compared to the software screen keyboard, heh) and the convenience of having one attached to my iPad is wonderful. You can buy one for $169.00 from Apple.
Andy Chen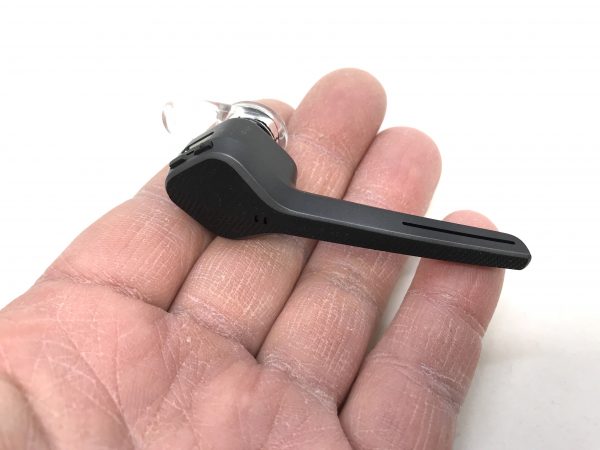 Plantronics Voyager 3240 Bluetooth Headset
I don't talk on the phone much, but when I do, I reach for my Plantronics Voyager 3240 Bluetooth headset. It's compact and lightweight, plus outgoing audio sounds terrific.

Apple iPhone X
It's pricey, definitely fragile with a a glass front AND back. I didn't think the Face ID was going to work, but I do like it better than Touch ID. I don't have to worry about wet fingers messing things up, and to date, I haven't had to re-train Face ID, which is something I had to do with Touch ID every so often. Most of all, I really like the size. A little smaller than the Plus, and a little bigger than the "normal" iPhone 8. It feels just right. You can buy one starting from $999 from Apple.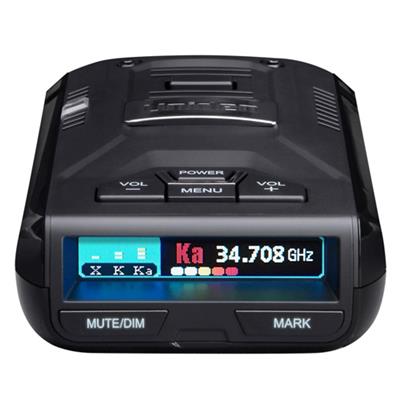 I've owned nearly every radar detector under the sun, and I have an opinion on nearly every brand. I was a Valentine 1 devotee for DECADES but the new for 2017 Uniden R3 radar detector has enthusiasts buzzing. GPS for nuisance signal lockouts, redlight camera database and false signal filtering are highlights, but I don't care about any of those things.  The incredible range puts other pricier detectors to shame. You can buy one for $399.99 from Amazon.
Ryan Chapman
The last few years, it has been tough deciding which gadgets are my favorites. This year, however, it was very easy. These three items not only were items I reviewed but by far the items I used most in 2017.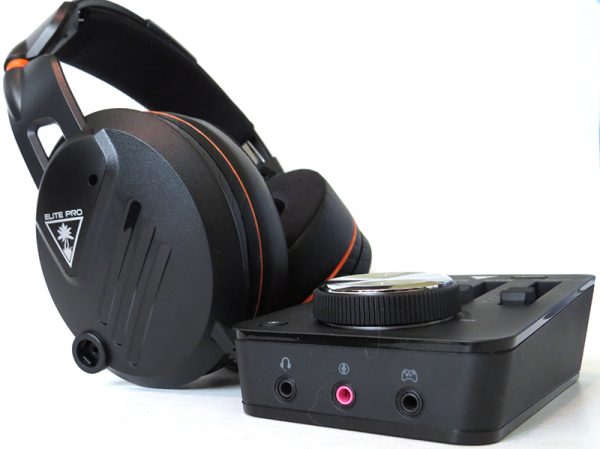 Turtle Beach Elite Pro Tournament Gaming Headset & Elite Pro Tactical Audio Controller
These defined to me what truly great gaming headsets were about. The sound quality of the headset is great, but combined with the TAC, it took my gaming to a whole new level. It is so great to hear the footsteps of my enemies coming from far away and then when I am done gaming, be able to listen to music as if I had a great pair of headphones. You can buy a pair for $149.95 from Amazon.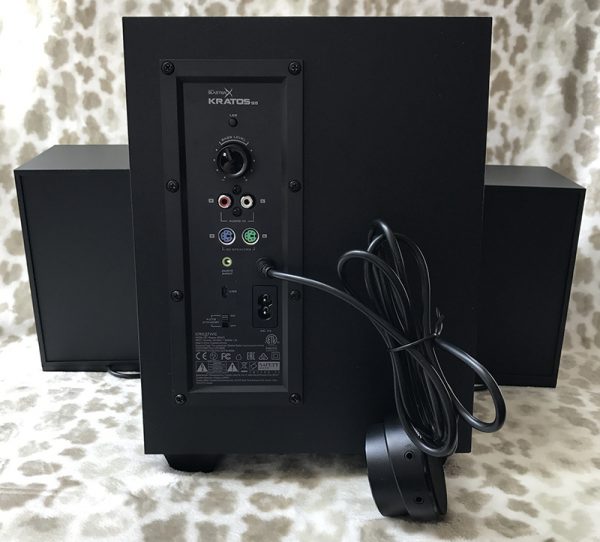 Creative Sound BlasterX Kratos S5 2.1 gaming speakers
When it comes to gaming, I use the Turtle Beach headset. These Creative speakers are for listening to music and playing videos during the daytime, when I can turn the volume up. I love the sound quality, the ability to adjust the bass to different levels, and to top it off, the beautiful RGB lighting. The size of the speakers allows them to fit perfectly on my desk as well. You can buy a set of Creative speakers for $119.99 from Amazon.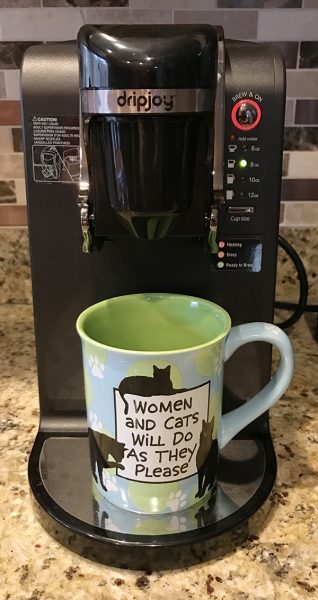 I wake up every morning with a cup of coffee, and the DripJoy coffee maker has been my go-to since I got it at the beginning of the year. It still puts out piping hot coffee, and I love being able to use any coffee pod I want in it. (It has no DRM like the Keurig 2.0 had!) It's brewed hundreds of cups of coffee already in less than a year, and I hope it lasts for years more, since I won't want to go back to Keurig after being spoiled by the extra heat this coffee maker brings. You can buy a Dripjoy for $189.99 from Amazon.
Bob Patterson
Happy holidays, everyone!
It's been a privilege to join The Gadgeteer team this year, and I hope you've enjoyed my reviews! With so many great products in 2017, it was hard to nail down my favorites. Here are my top 5. Have a safe and healthy new year!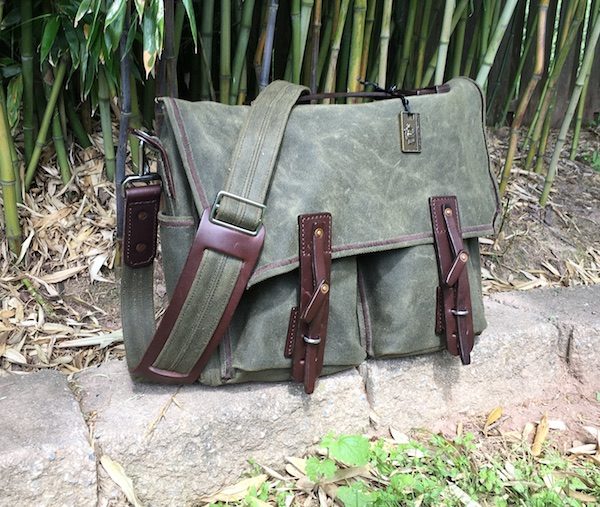 Saddleback Leather Mountainback Front Pocket Gear Bag
This rugged beauty is my favorite multipurpose bag from 2017. It's a simple, roomy, floppy messenger with clever pocketing that makes it easy to live with in most situations. The waxed canvas and leather build is on par with Saddleback's all-leather products while standing out as a unique, functional design. This is my go-to bag for day trips and weekend adventures. You can buy this back for $440.00 on Amazon.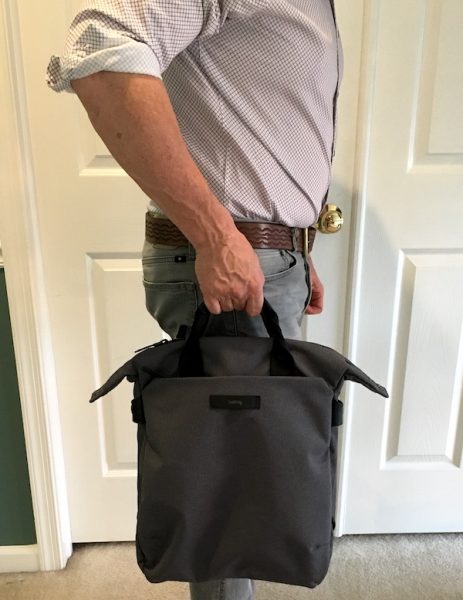 I use this bag every day as my work commuter. I love the way the design makes a creative statement that looks great on business casual days but still has the style and sophistication to pair with more formal attire. The unique design really dials in intuitive organization for all of your for all of your computing and workday accessories. Super-lux materials and build quality match the bag's style, too. You can buy one for $289.00 from Bellroy.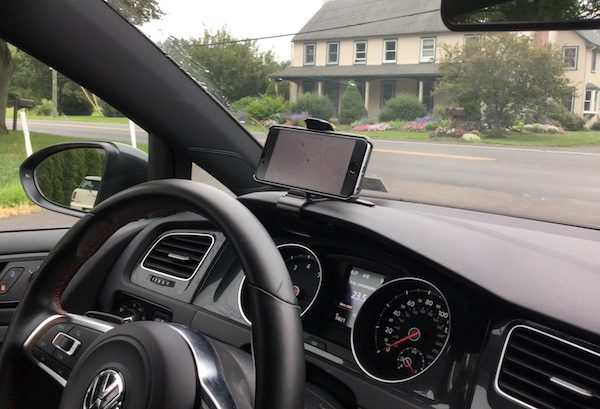 Tsumbay HUD Simulated Car Mount Phone Holder
When I am driving, Google Maps is my best friend. My second-best friend is the Tsumbay car mount. The ability to mount my phone as a heads-up-display in my field of vision is a huge plus to avoid distracted driving while navigating to new places (or in my case, places I forgot how to get to). It's so useful that we bought several more for the other cars in the family. You can buy one for $8.66 from Amazon.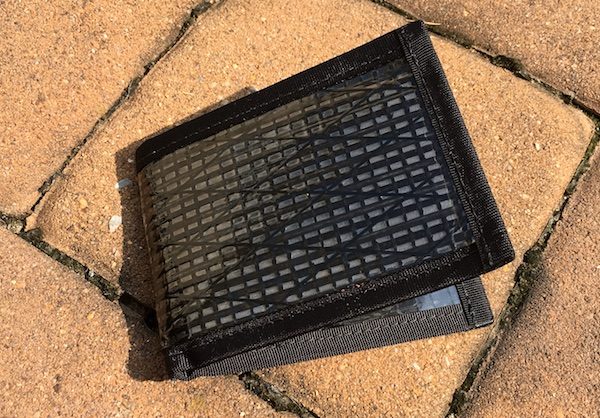 I have a Flowfold wallet in my pocket every day of the week… usually the Vanguard Bifold, but I'll switch to the Traveler Tri-Fold if I need to carry a bunch of cards. I really like the unique and interesting material choices and simple, functional designs. Each wallet is also super-thin and lightweight, so you barely notice them in your pocket. You can buy one for $12 and up from Flowfold.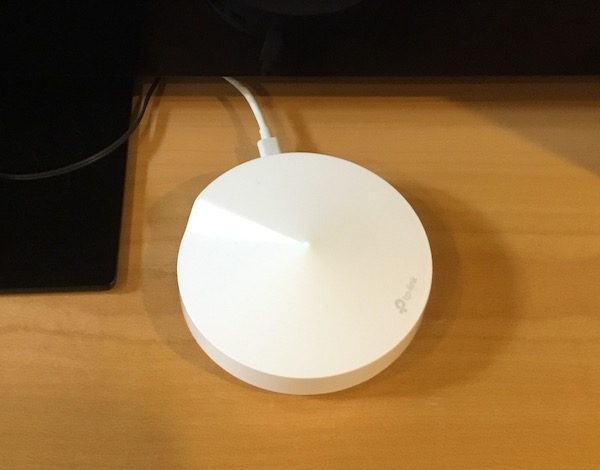 I didn't know that I was missing before I installed the Deco system. Consistent WiFi everywhere in the house on a private network is a very good thing. There's a notable performance difference over the old Verizon-supplied WiFi router system. It's been running for 7 months and I have yet to have a single glitch, bug, or disruption of service. And management through the app on my iPhone is fantastic. You can buy one for $239.99 from Amazon.
Now it's your turn!
What are your favorite products of 2017 and why? Share your thoughts in the comment section below.