We use affiliate links. If you buy something through the links on this page, we may earn a commission at no cost to you. Learn more.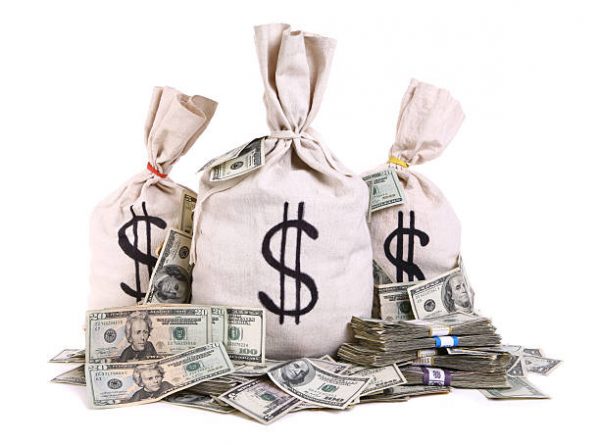 Did you purchase something with your credit card only to discover a little while later that it had gone on sale? If it was only a couple of dollars, you may not be too worried about that, but what if it was $20 or more? The easiest thing to do is call and see if the merchant will do a price adjustment for you and refund you the difference.
You could also use a new feature in the Slice app which will automatically request a refund on your behalf if it finds that the price has dropped on an item you've purchased, but you must link your credit card to your Slice account (works only with supported merchants). Here's the catch: they do this for a 25% cut of your refund. Slice is a package tracking app available for Android and iOS devices and allows you to link up to three email accounts. After which it combs through your messages searching for your online purchase emails. It will then inform you of the shipping status of those purchases.
If you are already a Slice user, when you open your app you may see the first two screenshots above telling you to provide the information necessary to link a credit card with your Slice account to start the process. If you do not see the first two screenshots, then all you have to do is tap on the following: the Menu icon > Settings > Link Credit Card and enter the data to link your credit card (as shown in the right screenshot above).
If you don't want to have to keep up with price drops then this may be beneficial for you because something is better than nothing. Although in all the time I've used Slice (five years or so), I've never been informed of any price drops and I know there have been some because I personally have caught at least three.
So let's move on to a more lucrative process to receive a price drop refund.
Some credit cards have price protection benefits that they offer to their customers (which is different from purchase protection benefits that include coverage for damaged or stolen goods over a 60 to 90-day period from the date of the purchase, etc.). Cards like Discover, Citi, and Chase Freedom provide price protection for their customers such that if the price of an eligible identical item drops at a store (in-store or online) within a 90-day period (60-day period for Citi), they will refund the difference up to $500 per item with a maximum of $2500 per year.
To start the process of obtaining your refund, you must submit a claim by calling the credit card company. With Citi, after you purchase the item, you need to log into their website and go to the Card Benefits section, click on "Start a price rewind", enter the item in and they will start looking around for better prices for you for the 60-day period. That's a bit of a pain compared to other credit card companies.
Be prepared to be able to provide receipts, the credit card statements that the items were purchased on, and a copy of the printed or online advertised sales. There are exclusions, so be sure to check your credit card company's price protection details to make sure your purchase qualifies (Discover, Citi, and Chase).
There are sure to be many other credit cards out there that provide this benefit, so go online or call your credit card company and save some money!
You can download the Slice package tracking app for Android and iOS.