We use affiliate links. If you buy something through the links on this page, we may earn a commission at no cost to you. Learn more.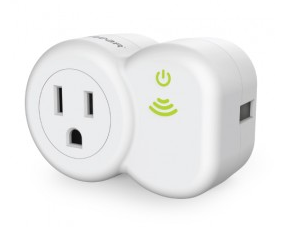 If you're a seeker of new and innovative accessories to control your smart home, read on fellow venturer!  The PureSwitch smart plug, made by PureGear, is a gem of a find and integrates with Apple Homekit to allow you to operate your appliances and doohickeys from wherever you are.  Let's check it out. 
The Device
There is one outlet on the plug and one USB charge port.  This will be pretty convenient to plug in my bluetooth earbuds and free up a USB port on my computer. You can see in the pic on the right below that there is a little circular button that is flush with the edge of the outlet that you really wouldn't know was there unless you searched for it. That is the manual on/off toggle switch if for some reason you want to power it on or off without unplugging the particular appliance that is plugged into it.
Setup
I decided that I would use this device to control the fan located in my daughter's room, so I simply plugged the outlet into the wall, and plugged the fan into it. The image below depicts the plug being on, but not connected to the wireless network. After the outlet is paired, the wireless indicator turned green.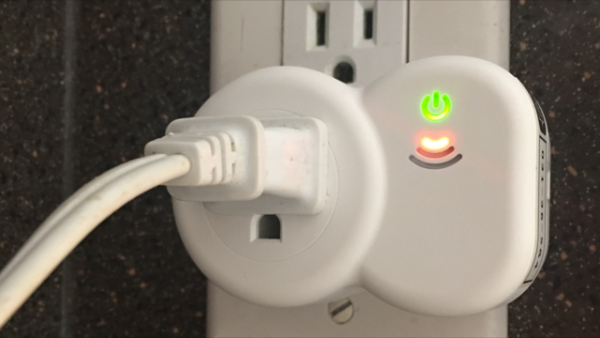 One thing to note is that this smart plug is only compatible with devices running iOS 8.1 or later and you must have your Wi-Fi enabled on the device (by saying device I'm referring to iPhone, iPad or iPod touch).
Next up is heading over to the App store on your device and downloading the free PureSwitch app. Once I downloaded it, I opened it and it asked me to add a "home". If you already have a home set up in Homekit you will see it listed and you simply add this accessory to whatever room you'd like. If this your first accessory using the Apple Homekit, then you will need to set up your home.
The App
There are all sorts of things you can do with HomeKit and I'll try and limit this review to the PureSwitch Smart Plug and not make this a tutorial for using HomeKit. The app walks you through step by step how to add the accessory by adding a room and then it will ask you to add an accessory to the room. The room I added the smart plug to is called "Em" which is my daughter's name. When I tapped "new accessory" it began to browse for new accessories. PureSwitch popped up and the app instructed me to hold the viewfinder up to the six-digit code located on the plug.
The below pic is what it looks like when pairing. You can also type in these numbers manually if the light is too low or it's at an angle that's hard to get to.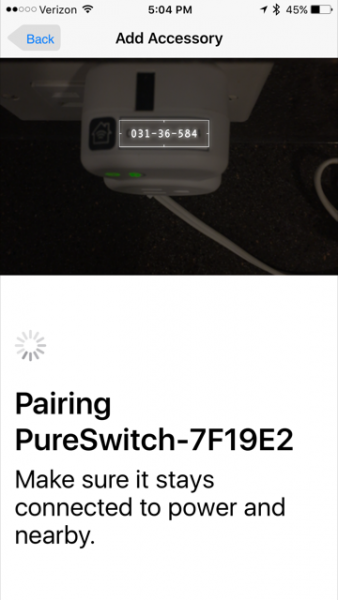 The pic above instructs you to make sure you keep the plug connected to power and stay near it so your device can connect. Now the plug is paired to my network and the fun can begin! You can choose to turn on "Include in Favorites" if you'd like to be able to access the outlet quickly in the Home app that controls your other Homekit accessories.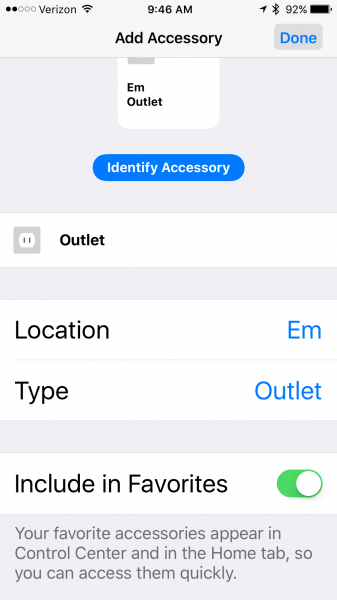 This screen in the app shows the outlet detail, what home and room it is located in, and you can switch the outlet on and off from here as well.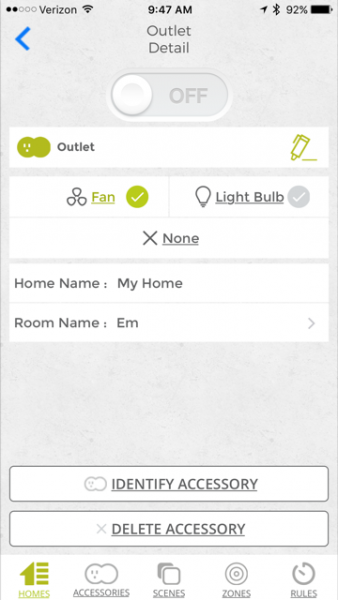 My favorite way to turn the fan off and on is to use Siri on my Apple Watch. I instructed Siri to "Turn on my fan" and this is her response. Siri always makes me smile.  🙂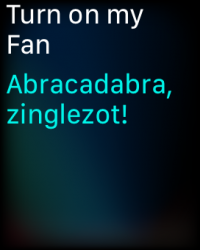 Another fun thing to do is to make scenes. If you make a scene, you can add a timer to it so that it will turn off or on at whatever time you specify. I set scenes called "Good Morning" and "Good Night." You can see the menu along the bottom of the screen where you can choose to add a scene, set zones and make rules for the scenes.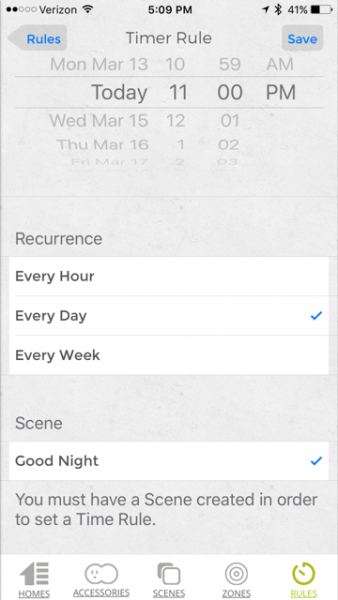 So now I have the fan all set to turn on at 11PM and to turn off at 8:30AM every day. I don't have to do or say anything now that this is set up and it just turns on and off like I intended. I can still override these setting by either going into the app and turning it on or off, or asking Siri to do it for me. After the scene is set up, and you're using it in your Home app with Homekit, you can simply say the name of the scene, like "Good Night" to Siri and she will do whatever is detailed in that scene. The below pic is the Home app, not the PureSwitch app, which shows my favorite scene and favorite accessory.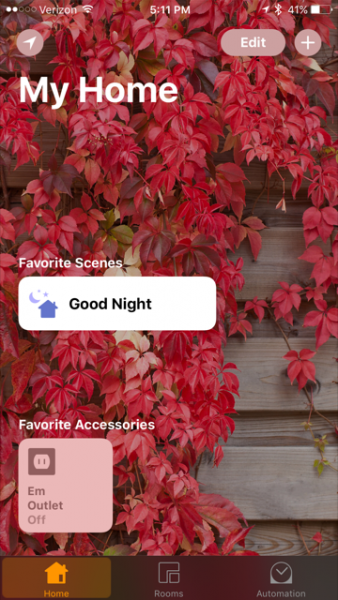 Summing it up
All in all, this is a great little plug. There are so many things that you can do with this smart plug because of its integration with Apple's HomeKit. You certainly don't need to use Apple HomeKit if you don't want to, but if you do and you have the Apple TV (3rd Gen running Apple TV software 7.0 or later) then you can control your appliances even when you are not home. You can even set scenes so that they will turn on when you get home or when you leave home which really has me thinking I need to get and Apple TV! I liked how easy the plug was to set up and how useful the app was in helping to set up the scenes and set a timer. Having the added USB port is a nice little extra too. I thought the price was a bit high for this product as there are others on the market that are cheaper, but I haven't reviewed all of them either to know if they work as well.
Source: The sample for this review was provided by PureGear, please visit their site for more information and Amazon to order.



Product Information
Price:
$49.99
Manufacturer:
PureGear
Retailer:
Amazon
Requirements:

A place to plug it in
An appliance to plug into it

Pros:

Ability to control your electronics using Siri
Ability to control your electronics while you are away
Works with Apple's Homekit
Has a USB port for charging other accessories

Cons:

Only compatible with Apple products
A bit pricey for just one plug