We use affiliate links. If you buy something through the links on this page, we may earn a commission at no cost to you. Learn more.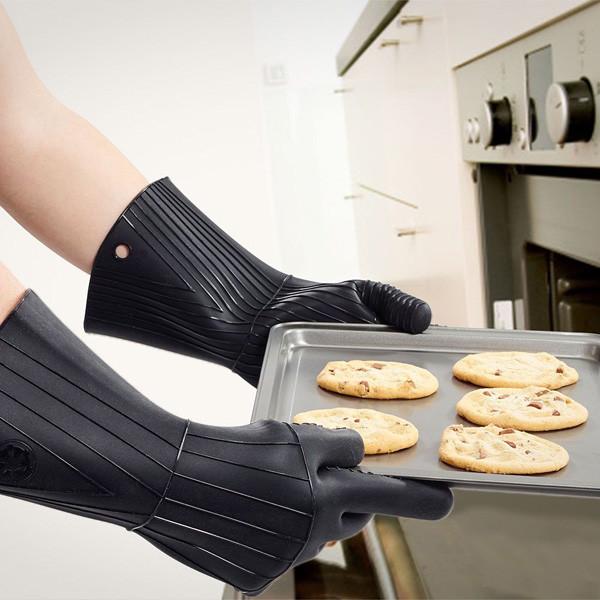 Have fun channeling your inner Darth Vader the next time you're cooking in the kitchen or at the backyard grill with these officially licensed Star Wars kitchen accessories.
Start a pair of Darth Vader oven mitts that are made of heat-resistant silicone that will protect your hands from temperatures up to 445 degrees F.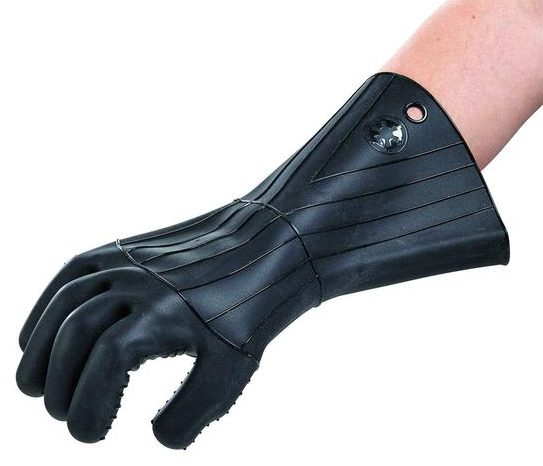 The gloves provide an anti-slip grip and they are embossed with the Empire insignia.
You can buy a Star Wars Darth Vader Oven Glove Set for $19.95 from Amazon.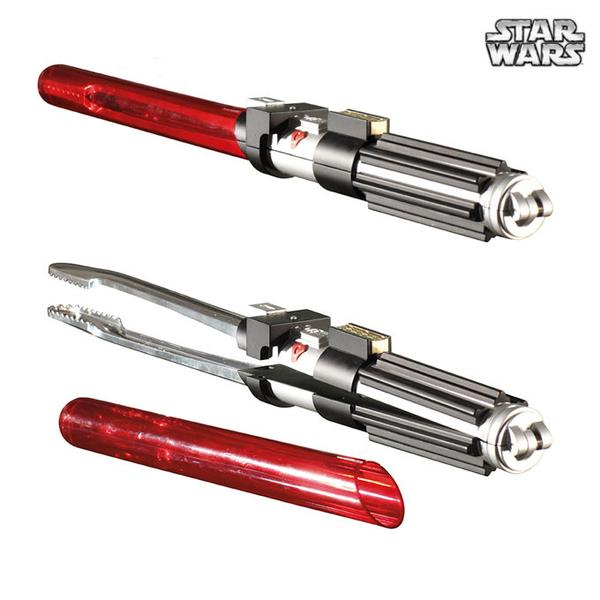 Another must have kitchen tool for the ultimate Sith Lord BBQ enthusiast are the Star Wars Lightsaber BBQ Tongs.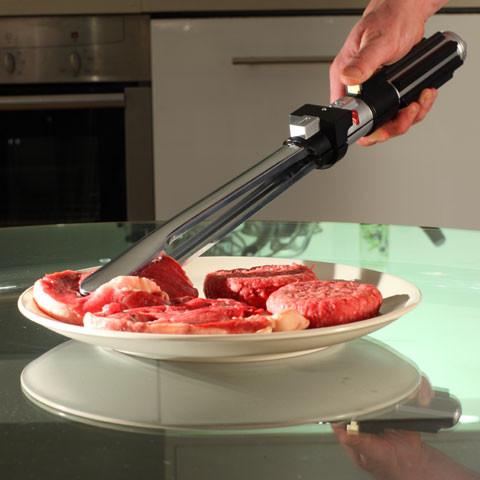 These tongs will let you flip burgers like an evil galactic chef. They are 22 inches long, have a heatproof handle, a plastic cover, and run on 2 AA batteries. Batteries for a pair of BBQ tongs you ask quizzically? Ummmm, yeah, Darth Vaders lightsaber BBQ tongs would be mega lame if they didn't have the iconic lightsaber sound effects!
You can pinch a pair (see what I did there?) Star Wars Lightsaber BBQ Tongs for $23.99 from Amazon.