We use affiliate links. If you buy something through the links on this page, we may earn a commission at no cost to you. Learn more.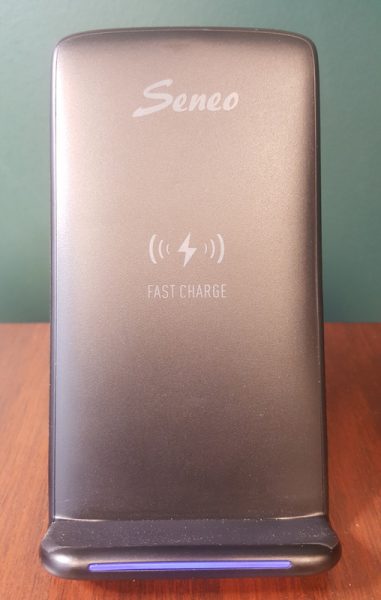 When I got my Samsung Galaxy S6 Edge+ I embraced wireless charging.  I had been especially looking forward to that feature when considering the purchase of my phone, so I started looking for wireless chargers right off the bat.  I have reviewed several here on the Gadgeteer, and I now have a good idea of what I like and don't like about wireless charging in general.  So what makes the Seneo different?  Is it better or worse than other wireless chargers I have?  Let's find out.
First things first, the specs from the manufacturer:
Fast charge modes are ONLY available for the Galaxy devices – S6 Edge+, S7, S7 Edge, Note 5. All other Qi-enabled devices will charge at regular speed. Some devices may require an additional wireless charging power brick (Not Included).
Charging time from zero to full (Phone case is strongly suggested to be REMOVED while charging):

S7 (3000mAh): 2 Hours + 20minutes
S7 Edge (3600mAh): 2 Hours + 55minutes
S6 Edge+ (3000mAh): 2 Hours + 35minutes
Note 5(3000mAh): 2 Hours + 30minutes

Phones can be charged either vertically or horizontally
Curved bottom in the cradle helps to accommodate phones with a curved bottom
Built-in over-voltage, under voltage, and short-circuit protection
In the box:
1 x SENEO fast wireless charger stand
1 x USB Power Cable (not including the AC adapter)
1 x User Manual
Warranty: 45 days money back & 18-month warranty.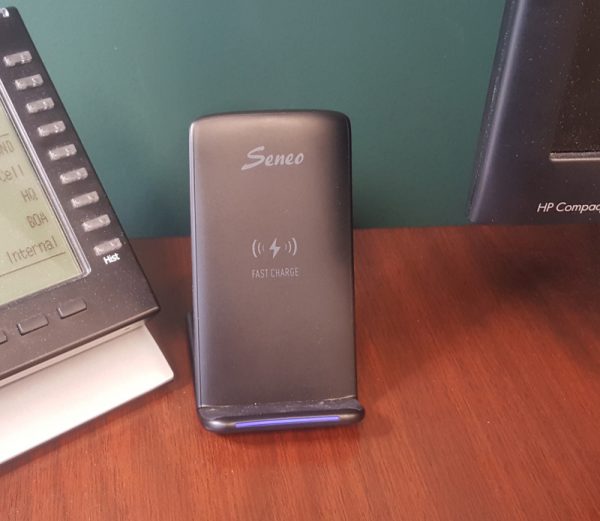 What I liked
I love wireless charging in general.  The convenience is awesome… just lay it down and it charges.  The Seneo does provide my phone with fast-charging, and just like the manufacturer suggests, removing the phone cover does improve the wireless charging experience slightly.  But honestly, it didn't improve my charging enough to cause me to want to go through the effort to remove the cover.  So I don't.
The main thing that I love about the Seneo is that it solves my biggest hassle with all wireless charging devices.  When your device is laid flat on a wireless charging device, you can't really use it.  At work, I find myself constantly having to pick up my phone to answer text messages, make phone calls, etc.  So I have all but abandoned wireless charging at work during the day.  Until now.  That's where the Seneo fits in my life.  Now I can wireless charge my phone as it sits up and I can use it while it charges.  Big win.
The one indicator light is across the bottom of the front of the charger, and it glows blue when not being used and glows green while charging your phone.  I tried it at home first and the light wasn't too bad during the night.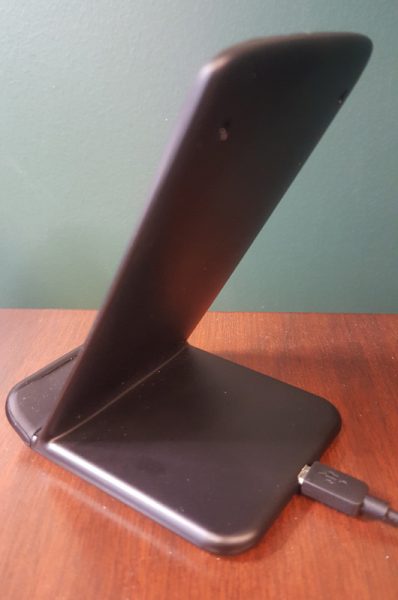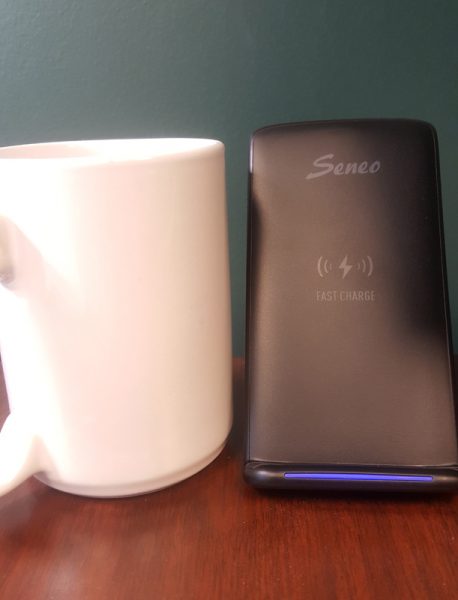 What I didn't like
Not much.  I don't like the general trend in gadgets these days of not including a power brick, and there is no power brick with the Seneo, obviously to save cost.  That means I have to use a power brick that can handle fast charging.  I tried using an old power brick from an older device and not only would it not charge fast wireless, the Seneo wouldn't charge at all.  So I would have been willing to pay $10 more for this charger to include a power brick.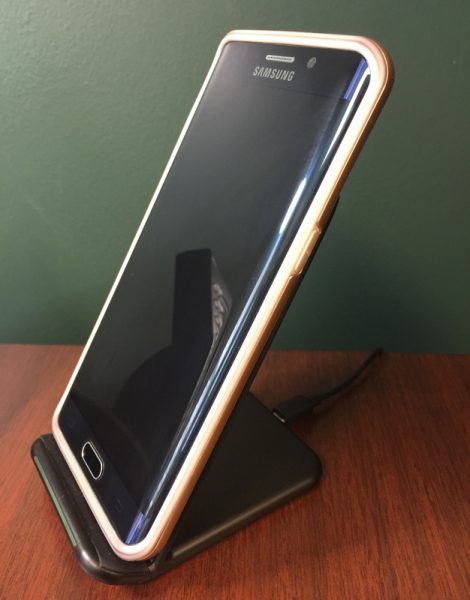 Final thoughts
At $22.95 this charger is a bargain.  And as I mentioned, I would have been willing to pay more if it included a power brick.  Having the ability to charge my phone in the upright position at work has enabled to embrace wireless charging at work again.  I highly recommend this product.
The sample for this review was provided by Seneo. Please visit Amazon to order.



Product Information
Price:
$22.95
Manufacturer:
Seneo
Retailer:
Amazon
Requirements:

A cellphone with wireless charging capabilities

Pros:

Great price
Dual-orientation charging
Fast-charging on some models

Cons: