We use affiliate links. If you buy something through the links on this page, we may earn a commission at no cost to you. Learn more.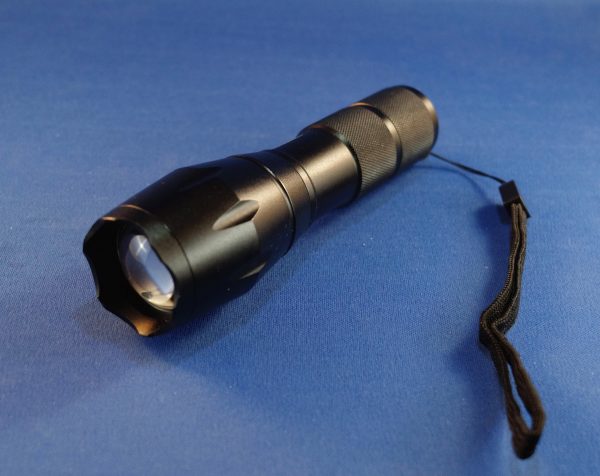 Like any Gadgeteer worth his/her salt, I love, Love, LOVE flashlights! Even though the most common use is when walking the dog at night, I still like to have a light that can pierce the darkness at the push of a button. The Survival Hax Tactical Flashlight is very similar to many that you've seen reviewed on this site, but there are a few little things they bring to the table that set it apart.
Note: Photos may be tapped or clicked for a larger image.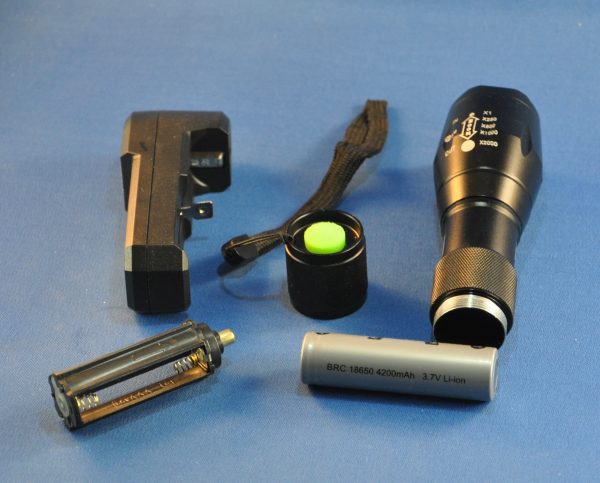 A 10 watt LED at 1000 lumens is not too shabby of a place to start. The Survival Hax encases this bright LED behind a zoom lens that will throw a beam hundreds of feet through the darkness, or pull back to fully illuminate an area about 80° in front of you with bright white light.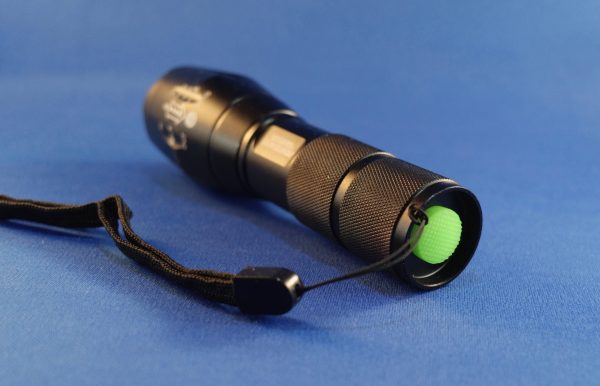 The simple tail switch cycles through the five included modes – Full, Medium, Low, Strobe, and SOS. Once the light is on, a partial press of the rubber covered button will cycle to the next mode. The only drawback to this cycle is that when you turn it off while in, say, Low power when you next turn it on, it's in Strobe. I'd love to have a way to keep it at a setting every time I turn it on.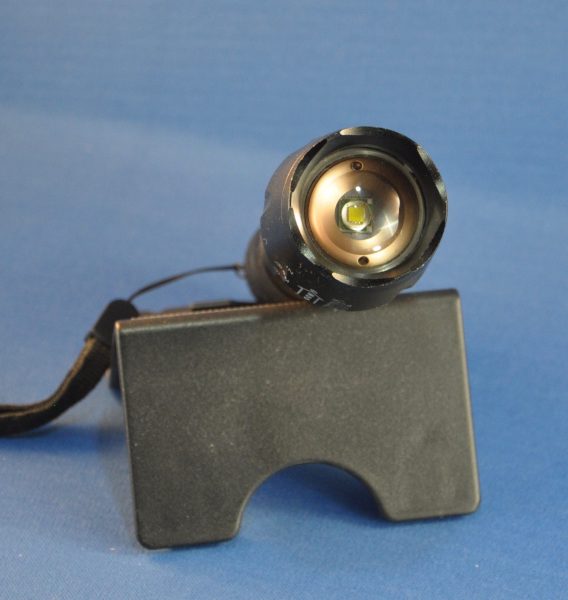 Included in the package are two nice add-ons: a battery charger for the (included) 18650 Lithium battery, and an insert that will allow you to run the torch with three AAA batteries, should you not have a charged 18650 handy. The life of three AAAs pushing that much power is not nearly as long as the 3 hours of full power the Lithium will provide, but they are available everywhere and may be easier to find in a pinch. (AA and AAA batteries will be useful as currency during the Zombie Apocalypse, I hear!)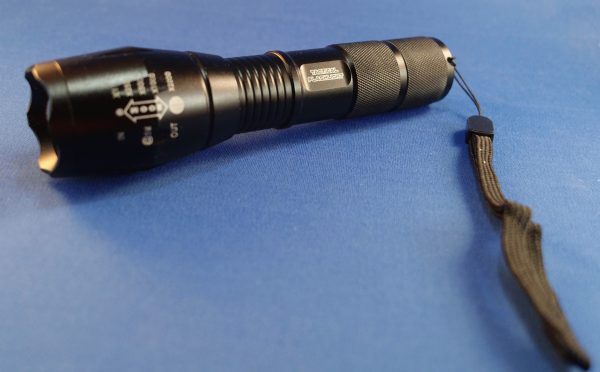 To top off the package, there's a nice webbing wrist strap that attaches to the tailpiece through an eyelet, and the rubber gasket over the button glows in the dark.
It is IP66 rated, which means it is protected from total dust ingress and protected from high-pressure water jets from any direction. Not for your next snorkeling adventure, but for that plumbing leak you're fighting under the sink or searching for that lost cotter pin in your woodshed amid the sawdust, it's not going to kill the light.
Source: The sample for this review was provided by Survival Hax. Please visit http://survivalhax.com for more info and check Amazon for pricing.

Product Information
Price:
$39.99
Manufacturer:
Survival Hax
Retailer:
Amazon
Requirements:
Pros:

Comes with charger and Lithium battery
Adapter for very common batteries included
Weatherproof

Cons:

Adjustment takes two hands
No way to lock unit into one mode - each off/on switch progresses it to the next mode.