We use affiliate links. If you buy something through the links on this page, we may earn a commission at no cost to you. Learn more.

Last week we posted The year in review – Favorite gadgets of the Gadgeteer team for 2017 (part 1) and now we're back with part 2 where another group of Gadgeteer writers share their favorite gadgets and gizmos from the past year. Here we go with part two of the Gadgeteer's favorite gadgets lists of 2017.
Larry Geisz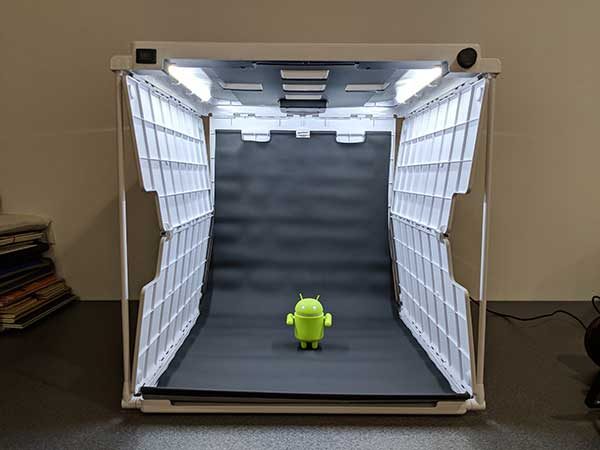 Even though I did not review this product, it's my first choice for favorite product of 2017 because the SHOTBOX stood out to me. Reviewed by Julie in November, the SHOTBOX made such an impression on me that I immediately ordered one from Amazon to use for my reviews. Although I have only had it a short period of time I do love it and plan on getting many years of use out of it. You can buy the SHOTBOX for $164.00 from Amazon.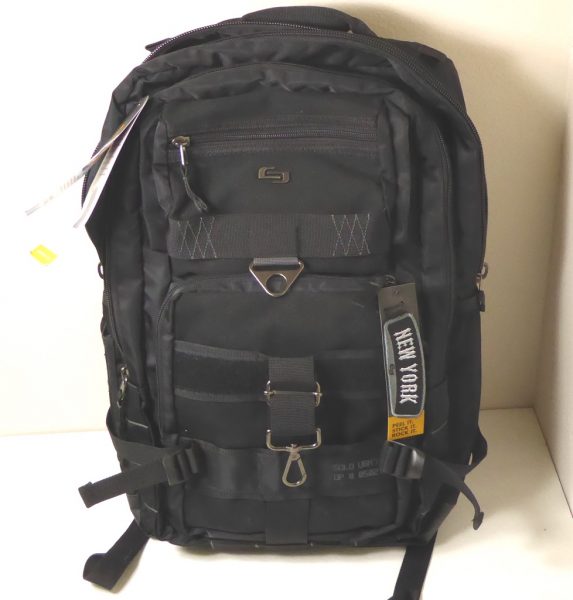 I reviewed the Solo Altitude backpack back in April before I left on a two month trip to Europe. The backpack held up great, the size allowed me to use it as my personal item when carrying it on to an airplane, it slid nicely under the seat in front of me. The Solo Altitude backpack has plenty of room for a laptop computer and a tablet device. It has held up well so far. You can buy one for $55.99 from Amazon.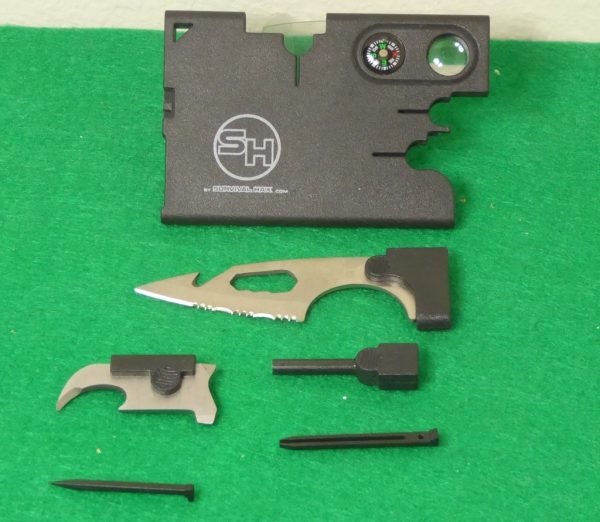 Survival Hax Tactical Credit Card Tool
Although I owned another credit card survival tool at the time of my Survival Hax Tactical Credit Card Tool, I found this one to be a nice compliment to it. I have the Survival Hax Tactical Credit Card Tool in my "bug out" kit it fits nicely into my tool wallet. You can buy one for $14.99 from Amazon.
Dave Rees

Apple iPhone X
Like Julie, I have waffled between iOS and Android for years. Though unlike her and the Pixel 2 XL, I have landed on the iOS side of the coin with Apple's latest and greatest, the iPhone X. I love everything about the X: the screen, form factor, build quality, wireless charging, Face ID, etc… The big debate for 2018 will be whether or not to upgrade when Apple releases the X+. But for now, the iPhone X is definitely my daily driver with few if any tempting me back to Android. You can buy one starting from $999 from Apple.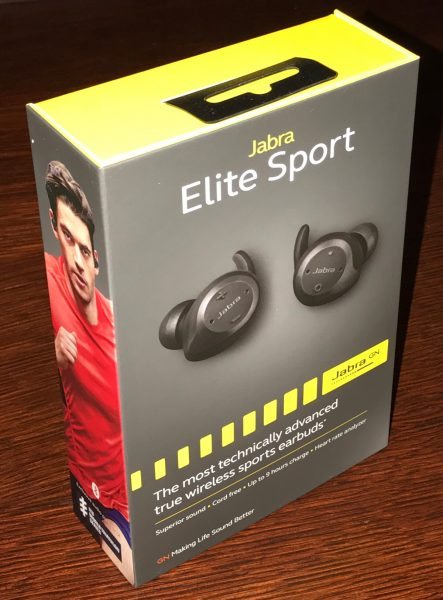 The Jabra Elite Sports are my go-to workout and travel earbuds. Their totally wireless design, excellent fit, and great sound quality make for a hassle-/cord-free listening experience. They are backed by a 3-year sweatproof warranty and so far they are surviving my epic fitness regime. The Elite Sport Earbuds are currently on sale for $180 from Jabra and Amazon.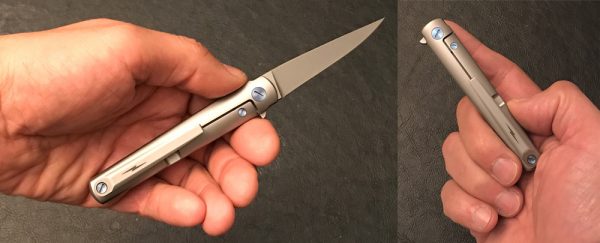 Shinola + Zieba New York MS3 Manhattan Special Pocket Knife
 The Shinola MS3 pocket knife is without a doubt my favorite pocketknife and non-electronic review item this year. I carry it with me everywhere I go. It fits perfectly in the coin pocket of most of my pants. Its form factor and material/build quality are perfect for the urban jungle. The MS3 Manhattan Special pocket knife is available from Shinola for $295.
I have to add a few honorable mentions: Aerix DaVinci Drone, 10.5" iPad Pro w/Apple keyboard, and the Apple Watch Series 3 w/LTE. 2017 was definitely a good year in consumer electronics and for me inching me closer to tech-Zen.
Andy Jacobs
By far, these are my favorite Bluetooth Wireless earbuds that I've reviewed thus far here at The Gadgeteer.  They are very small and lightweight, have a cool and useful magnetic charging case, and best of all, they stay in my ears (even while working out) better than any other wireless earbuds that I've tried yet.  Good sound as well.  As of this writing, I am still using them every day as my workout earbuds. You can buy them for $49.99 from
Amazon
.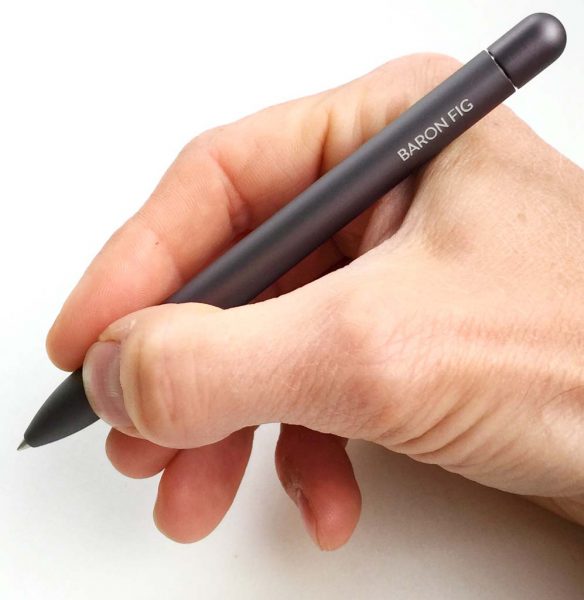 This pen was fun to review and is just plain fun to use.  Its weighting and texture make it feel just about perfect in my hand, and its ink capsule is smooth on every type of paper that I've yet to try it on.  Plus, it looks simple, minimalist and cool, just like all of Baron Fit's products.  Baron Fig did this one right.  You can buy one for $55.00 from
baronfig.com
This headlamp is tough as nails.  Period.  I've used it in multiple overnight GORUCK Tough Challenge Endurance events and it aluminum case weathers everything like a champ—cold, rain, drops and collisions.  Plus, its graduated intensity adjustment allows me to dial in the exact brightness level that I need for any given situation.  The only thing keeping this headlamp from perfection is that it is missing a red light mode, but even without this, it's still my go-to headlamp.
Kathleen Chapman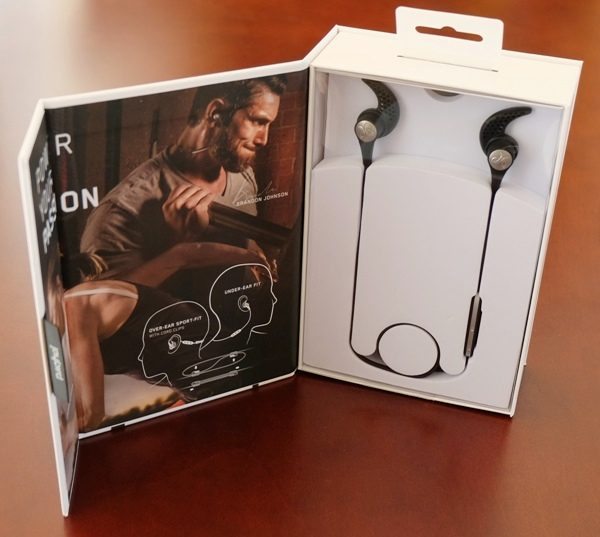 I've used the Jaybird X3 earbuds just about every day for over a period of about nine months now. I love the fact that these Bluetooth headphones will play for about eight hours on one charge and they sound awesome when listening to any music genre because you can save your favorite sound profiles directly to the earbuds (one profile at a time). They are near and dear to my heart because of that feature alone. You can purchase the Jaybird X3s on 
Amazon
 for 
$79.99
.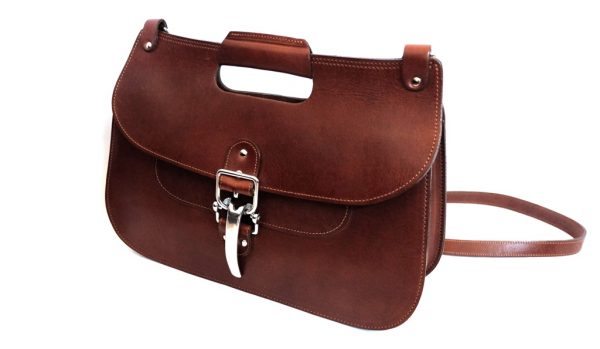 Like the Jaybird X3s, I've used the Col. Littleton No. 18 Leather Hunt bag just about every day for about a year now. I love the craftsmanship and the quality of the leather and materials – it has held up beautifully over the last year and I expect it to do so for many years to come. You can purchase the Col. Littleton No. 18 Leather Hunt Bag from 
Colonel Littleton
 or 
Amazon
 for $395.00.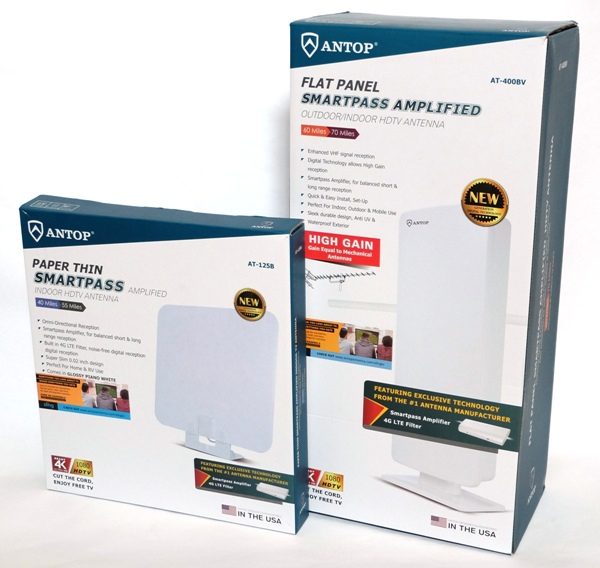 The Antop AT-400BV Indoor/Outdoor antenna has transformed our cord cutting experience. When we used various flat HDTV indoor antennas, they would invariably fail to clearly tune in some of our favorite channels. We used this antenna to replace those and since then we have enjoyed beautiful, clear reception for all of our favorite channels on three TVs. You can purchase the AT-400BV Indoor/Outdoor Antenna from 
Amazon
 for $143.00.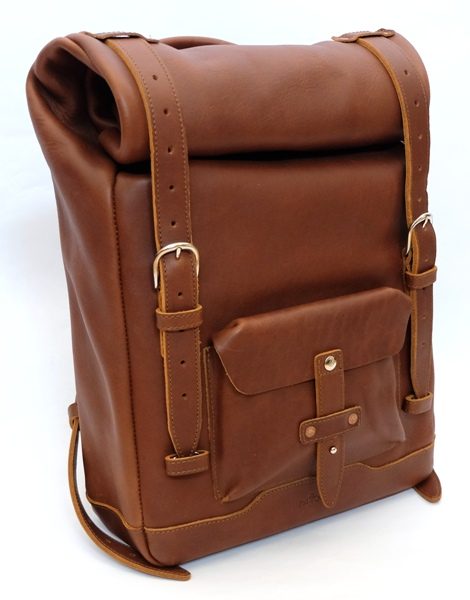 The Pad & Quill Roll Top Leather backpack is a wonderful, well-made leather backpack and is backed by a 25-year warranty. It is compact and yet carries what I need during a day. And it's just plain attractive. Period. You can purchase the Pad & Quill Roll Top Leather Backpack from 
Pad & Quill
 for $319.00.
Bill Henderson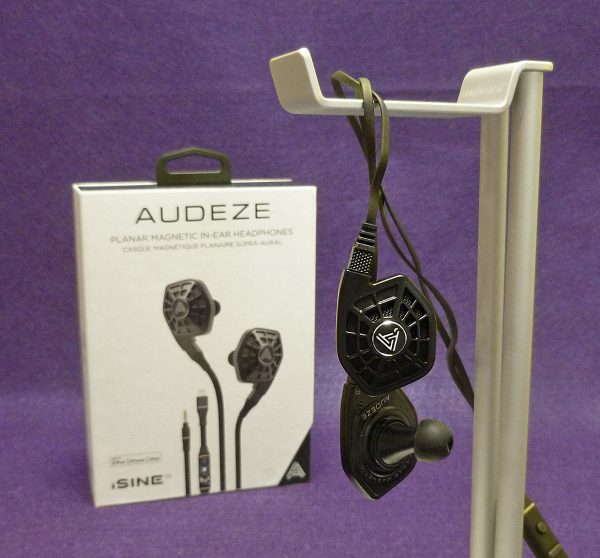 Audeze iSINE 10 planar magnetic in-ear headphones
There are many reasons why I like these earphones, but the biggest reason is the sound—both inside and outside my head. The iSine 10 earphones are open-backed, meaning that the music sounds like it's in front of you rather than at your ears. Plus, the audio quality is incredible. If you can get past the Spiderman-looking design, you will fall in love with these earphones. You can buy them for $399.00 from Amazon.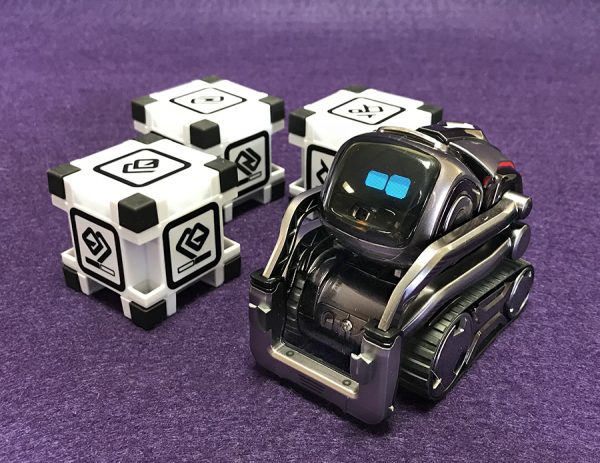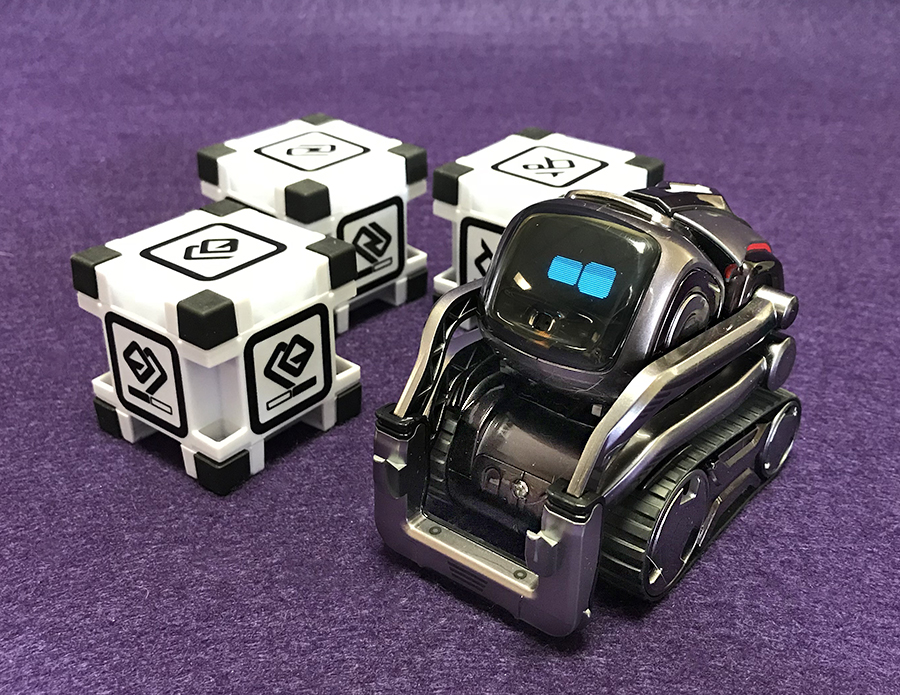 This small, but attitudinally challenged robot will win your heart. Cozmo is funny, smart, mischievous, and will provide hours of fun. He can be used to help teach coding to kids through his free SDK (software development kit) and built-in coding abilities. He comes with built-in facial recognition and can even recognize a family pet to annoy if directed. You can buy one for $124.99 from Amazon.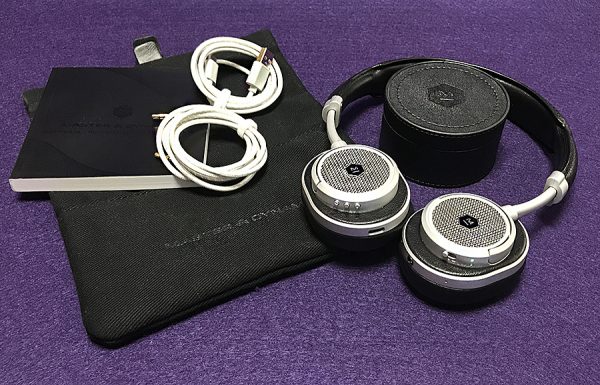 Master & Dynamic MW50 wireless headphone
Master & Dynamic has never made a bad headphone but the wireless MW50 is a rarity that is as beautiful as it sounds. It's not as big or impressive as it's more expensive wireless sibling—the MW60, but it manages to sound better. How'd that happen? You can buy a pair for $449.00 from Master & Dynamic.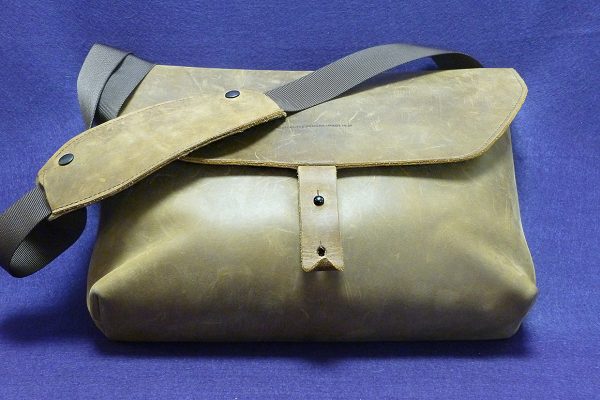 Waterfield Designs Maverick Laptop Messenger Bag
The Waterfield Maverick bag is tough and roomy and is made to take abuse for years and look better for it. How many bags can do all that? You can buy one for $289.00 or $319.00 from Waterfield Design.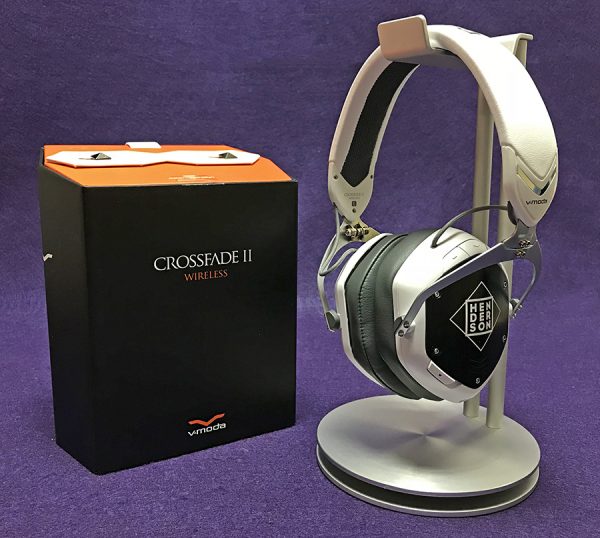 V-Moda Crossfade 2 Wireless headphone
This wireless headphone manages to hit every sweet spot with comfort, great wireless sound, unusual design and incredible build quality. Add a generous warranty, customization and a strong carrying case and you easily have one of the best headphones of 2017. You can buy a pair for $293.29 from Amazon.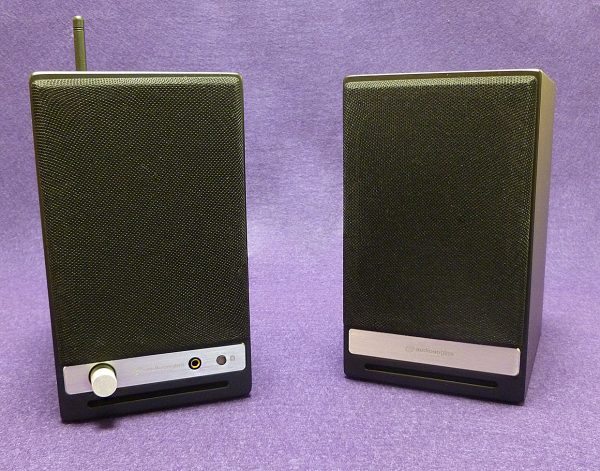 Audioengine HD3 wireless speaker 
Audioengine offered the HD3 speaker months after their larger and more expensive HD6, but this small—in size only—speaker may be the perfect desktop speaker available today. It sounds much bigger than its size, comes with built-in Bluetooth and its timeless retro styling looks great on any desk. You can buy a pair of these speakers for $399.00 from Amazon.
Now it's your turn!
What are your favorite products of 2017 and why? Share your thoughts in the comments section below.
Also check out The year in review – Favorite gadgets of the Gadgeteer team for 2017 (part 1)