We use affiliate links. If you buy something through the links on this page, we may earn a commission at no cost to you. Learn more.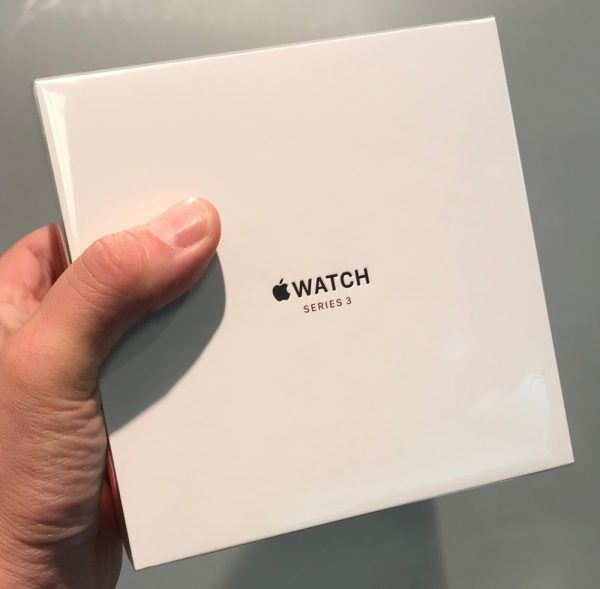 The title says it all… I've purchased both the Series 1 and Series 2 Apple Watches, taking them both back within Apple's no-questions-asked return window. Each time going into the relationship starry-eyed and hopeful. But ultimately determining that I didn't need Apple's smartwatch or I missed my old school timepieces. Well, oops I've done it again, the Series 3 was calling my name and I finally gave in and pulled the trigger. For this write-up, I won't be diving very deep into the specs (that's all over the Net) but more into the experience as an old (emphasis on Old…) time watch guy who loves tech gear and fitness.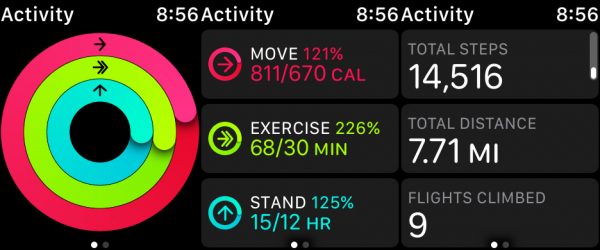 I find that as I near 50, my workouts have become less frequent and not nearly as epic as back in the day. While I stay in decent shape, old age is winning. It is my hope that an Apple Watch will help stem the tide and enable me to raise the bar. Being an AR number cruncher, I find the real-time data a smartwatch gives me both nagging and motivating.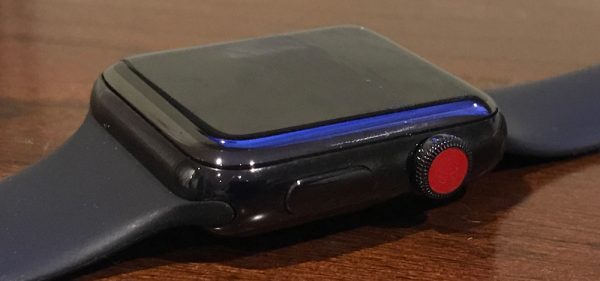 After getting over the hump of whether or not to buy a Series 3, the next question is which Apple Watch would satisfy me the most. As I said, I am a long time watch guy. While (a bit) unnecessary in today's world of smartphones, I enjoy the feel/heft of a timepiece on my wrist. The aluminum and glass Apple Watch always felt a bit light to me, lacking the weight I have come to prefer. So, long story short, I decided to splurge and get the stainless steel black sport Apple Watch with sapphire glass screen. The stainless steel watch is only available with LTE, which I don't know if I'd have chosen if given the choice. But overall, I walked away with little to no regrets, that deep down I know I would have if I had purchased the base model.
I have benched my classic timepieces and been using the Apple Watch for a few weeks. It really has motivated me to do more. In my hectic life, I find myself walking the stairs in my building more, hopping on the elliptical more often before settling down for dinner, and most importantly…finding the time/energy/motivation to run more.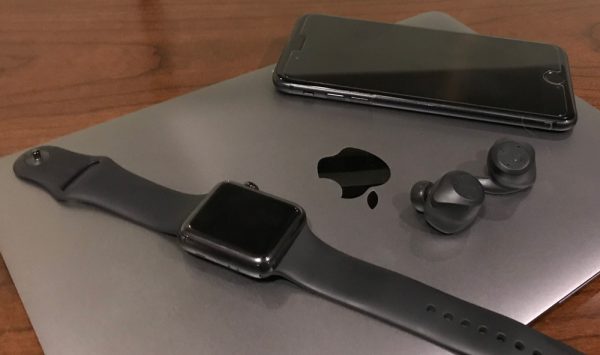 Theoretically, any smartwatch could do this for you (or better yet sheer willpower) but our family lives in the Apple ecosystem and the Apple Watch only adds to the seamlessness of that world. The watch makes an excellent companion for all my Apple devices from my iPhone to my MacBooks. WatchOS 4.0 and built-in LTE has definitely improved the smartwatch experience making the latest Apple Watch as close to an iPhone on your wrist (or Dick Tracy) that you can get these days. There are several LTE enabled Android/Tisen watches on the market but they're bulky and lack the refinement of the Apple Watch.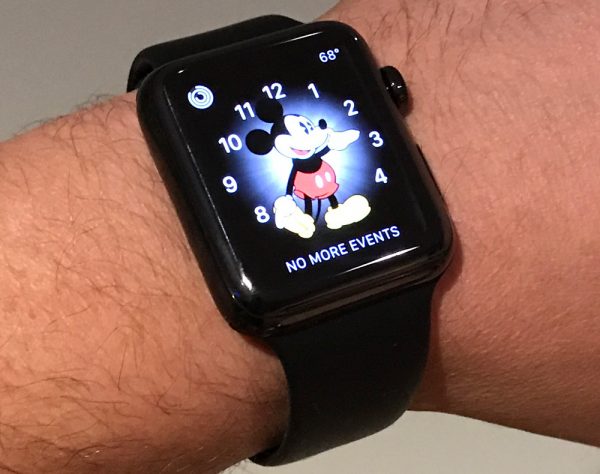 Well, long story short, I'm keeping the Apple Watch Series 3 for the following reasons: refinement, material/build quality, enhanced Apple ecosystem experience, and added motivation. I'm still up in the air about activating T-Mobile LTE on it but I'll continue to ponder the usability and potential impact on battery life (which I currently find stellar, with 75% power remaining on a typical day and more than 50% on a running & streaming music day). Overall, I truly like the watch and have promised myself I won't look back or wear my other watches till I lose 10 pounds and hopefully rekindle my workout mojo. Wish me luck 😉 …
Source: The sample for this review was purchased with my own funds. Please visit their apple.com for more info.
Product Information
Price:
$649
Manufacturer:
Apple
Pros:

Excellent material/build quality
Best smartwatch OS to date
Enhanced Apple ecosystem experience
Great motivational tool
Built-in LTE

Cons: