We use affiliate links. If you buy something through the links on this page, we may earn a commission at no cost to you. Learn more.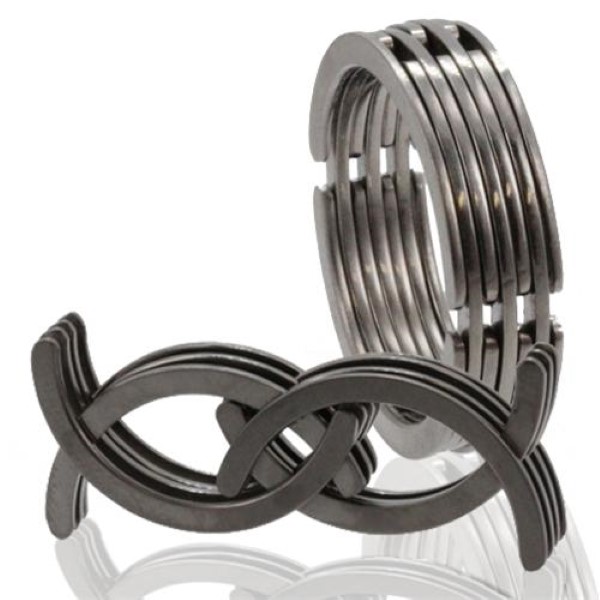 Last month, my wife and I celebrated our 25th wedding anniversary and renewed our vows. As part of the ceremony, we exchanged new "spinner" rings I bought in Israel. I chose these rings because I'm constantly fiddling with my wedding band. If you share my affinity for band twisting, Jewelry by Johan's Doodle Ring might be for you.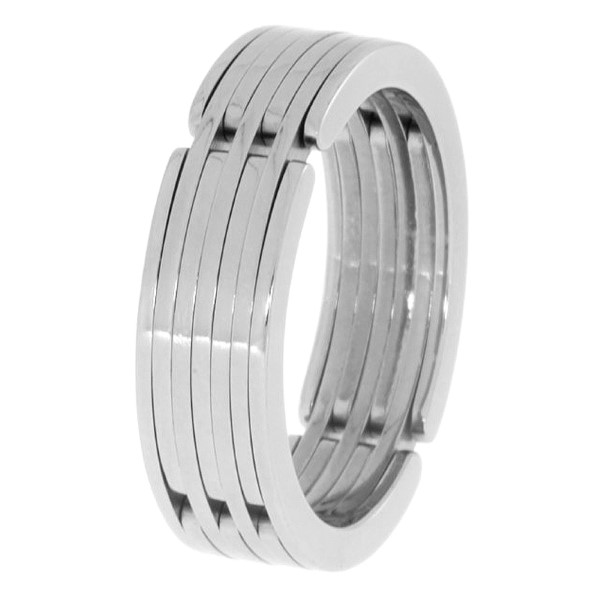 The ring is comprised of interwoven arcs of metal that pivot together. It's fascinating to watch the YouTube video. The motion of the ring is really quite beautiful. It's expensive at $925, but no more so than comparable digit adornments. Unique and innovative, but I wonder, how well it will hold up over time?
Visit Jewelry by Johan for more info.