We use affiliate links. If you buy something through the links on this page, we may earn a commission at no cost to you. Learn more.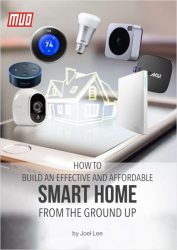 How to Build an Effective and Affordable Smart Home from the Ground Up written by Joel Lee is an electronic guide that will teach you what you need to know about smart home technology, including what it is, how it works, and which devices to purchase or avoid.
If you haven't already signed up previously with TradePub, there are a couple hoops to jump through before you can download this ebook. But your small effort helps The Gadgeteer to earn some affiliate fees that enables us to bring you more cool product reviews, giveaways, and more, so your effort will be greatly appreciated.