We use affiliate links. If you buy something through the links on this page, we may earn a commission at no cost to you. Learn more.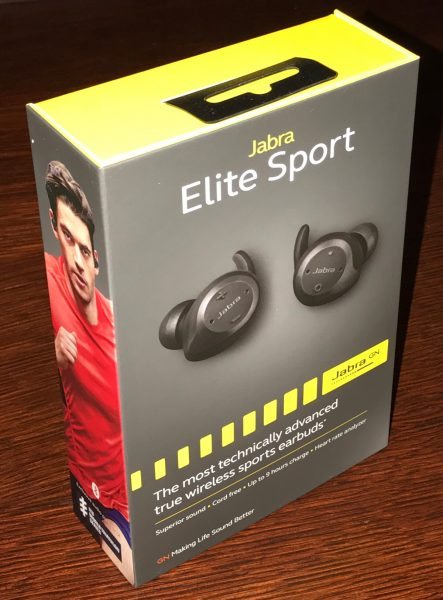 2016 marked the beginning of the end for many electronic ports that we have all come to know and love. Change is difficult but this consolidation and optimization of ports will ultimately mean thinner, lighter devices. The most controversial loss was Apple's "brave" iPhone 7/7+ decision to ditch the headphone port that has been with us for many, many decades. Well, Jabra has been producing Bluetooth stereo headsets to wirelessly listen to our devices for a long time now. But they have upped their game in recent months. I really liked Jabra's Special Edition Pulse and Coach earbuds but when I saw their 100% cordless Elite Sport true wireless earbuds, I had to try them out to see if they could add greater Zen to my minimalistic workout habits 😉 
Note: Images can be clicked to view a larger size.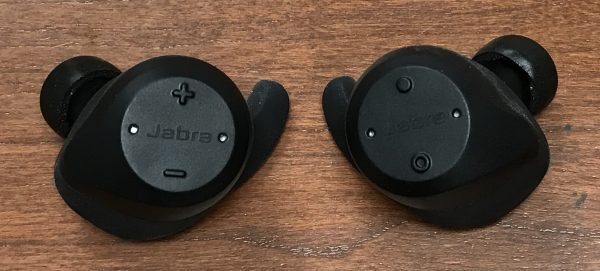 I have been running a very long time…nearly 40 years of pounding pavement. I remember how awesome it was when Sony released the first sport Walkman so runners could have motivational music while putting in the miles. By today's standards, the first portable music players were huge, clunky, had many moving parts, and skipped a lot. As tech has improved, those burdens and limitations have gotten smaller/less but earbud wires flopping around has remained the one constant irritant that we have all endured to enjoy our tunes while getting it done. Well over the past few years, wireless technology has progressed quite a bit. We are at the point where those dangling/flopping/in the way cables are no longer needed. The Jabra Sport Elites are 100% wireless and hardened to withstand epic sweaty workouts without batting an eye.
In the Box: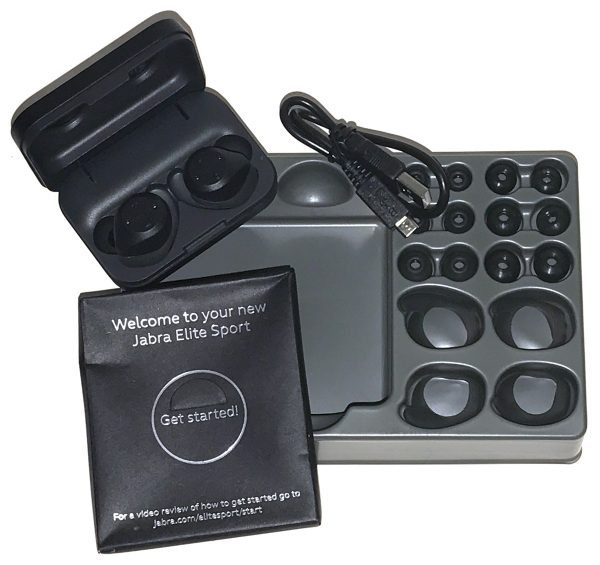 Elite Sport Wireless Smart earbuds

Charging and storage case
MicroUSB charging cable
3 sizes of EarWings (S, M, L)
3 sizes of silicone EarGels (S, M, L)
3 sizes of FoamTips (S, M, L)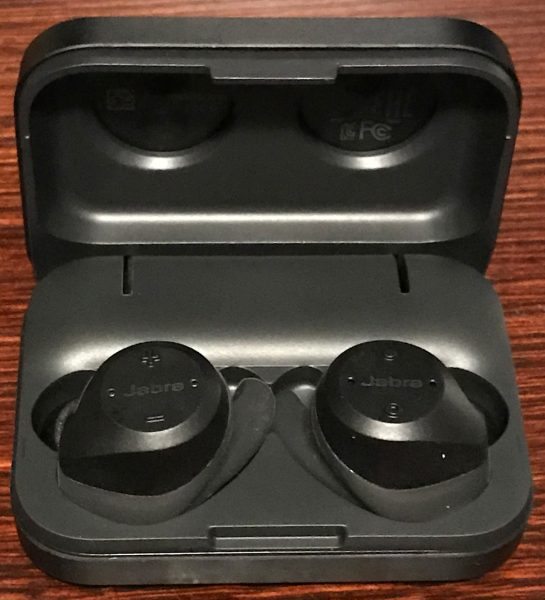 OK, I know how dorky this sounds but when I open the Sport Elite's charging case and insert the earbuds into my ears it totally makes me think of Mission Impossible or Jason Bourne. Both the Elite Sport earbuds and storage case are very nicely made from black plastic and rubber. The earbuds sit within the case, each with its own perfectly fitted space.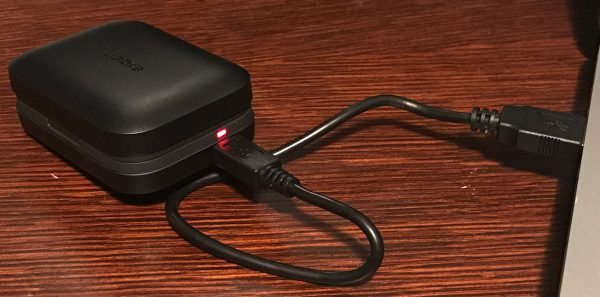 The earbud case is not only for storage, loss prevention, and safe transport but is designed to charge the Elite Sports as well. The case uses a microUSB cable for connecting to power. There is a LED above the microUSB port that glows red while charging and green when fully charged.
The earbuds can play three hours on a charge and the storage/charging case holds another six hours of playback. For me, three hours of is more than enough time to get through a worthy workout or run. Durin an average day, I found the Elite's nine hours of total operation allowed for not only a solid workout but a good amount of casual, puttering around or sitting @my desk listening as well.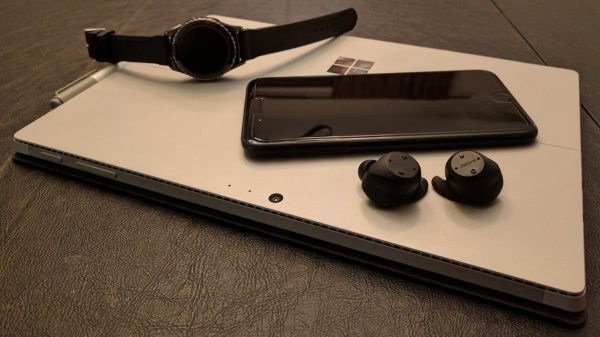 The Elite Sports can be paired to eight different devices but can only be connected to one at a time. When removed from their case, the Elite Sports automatically connect to the last paired device it was streaming to. When you remove one bud from either ear (as in, to have a conversation with someone) they automatically pause whatever you are listening to and start again when reinserted. They disconnect when placed in the case to charge. The Elite Sports worked very well with all the devices I paired them with, this included iOS, Android, Tizen, Windows, and Mac.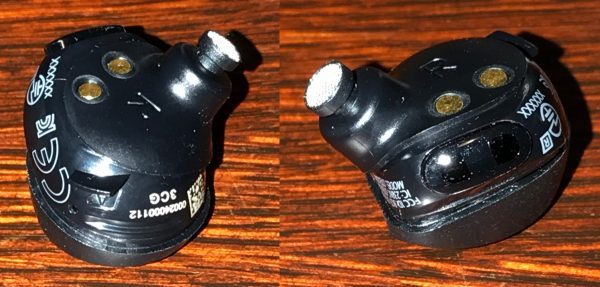 The naked Elite Sport earbud's appearance is definitely interesting…pretty blobby and not even close to symmetrical. The earbuds are oblong and shaped to fit into the outer portion of your ear with the tip inserted into your ear canal. The two brass metal circles are contact points for charging within the case.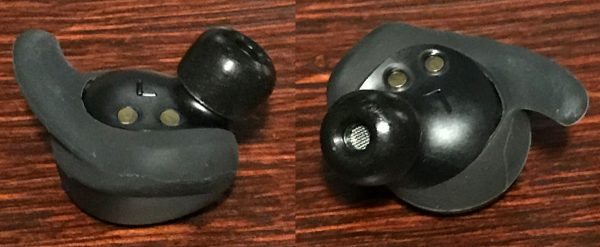 You are going to have to experiment to get the fit right. Like other Bluetooth sport earbuds from Jabra, the Elite's include three different sized EarWings plus silicone and foam tips for a tailored, customized fit. The Elite Sports are very flexible in how you use them, engineered for single or stereo earbud use for both music, videos or calls.
Fit and comfort: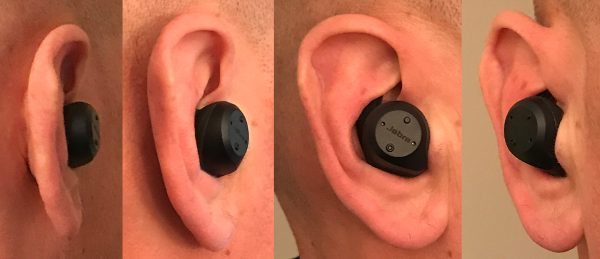 With the right fit, the Elite Sport earbuds are very comfortable to wear and sound great. Whether I was sitting watching a video or listening to music during an epic workout, they never fell out. Once inserted into my ears, I rarely had to adjust them for comfort, better sound or to regain heart rate monitoring. For a totally new design, Jabra hit the mark on a secure, comfortable fit that also brings excellent passive sound isolation.
The Elite Sports have an interesting audio pass-through function design for those who venture outside to exercise. With the touch of a button/earbud, this feature allows (some) ambient noise to be heard in the background of what you are listening to. Thus enabling you to better hear your surroundings (aka traffic), hopefully making you more situationally aware.
Usability: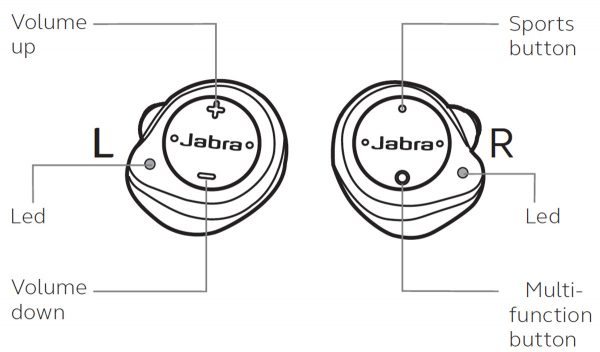 Considering all of the Elite's controls are on the earbuds themselves they are surprisingly easy to use. The left earbud controls the volume up and skip (+) / volume down and previous track (-). The right earbud upper button controls starting the Jabra Sports app, start/pause/resume workout, and answer call. The lower button is the multifunction button that controls start/pause/stop music, answer/reject/end calls,  activate Siri/Google Now/ Cortana, and activate/deactivate HearThrough function.
It does take a while to get used to the controls, not only remember what each button does but how to press them in a way that does not cause them to become loose. Like I said, with a little practice the Elite Sports were easy to use even in motion.
Audio Quality:
The Elite Sport earbuds have excellent clarity and very solid bass. Overall they sound great. It is apparent/obvious Jabra used the same sound technology in the Elites as they did in the Pulse and Coach Special Editions. This generation of Jabra wireless sport earbuds are definitely some of the best fitting and sounding workout headphones I have ever used.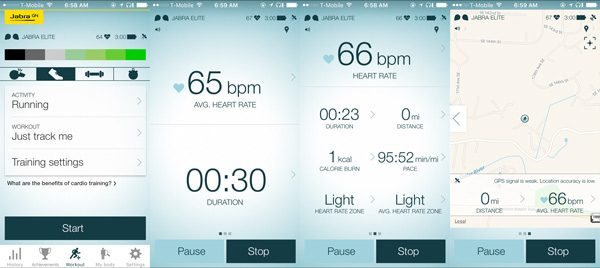 Better/Greater Fitness Data:
The Elite's workout features are very similar to Jabra's Pulse and Coach earbuds. The Jabra Sport app communicates to the Elites like any of it's siblings, providing "smart" in-ear coaching, workout updates (speed, distance, time, etc), heart rate monitoring, and automatic (continuous) VO2 Max fitness testing. All of which combine to give you a very good picture of your fitness level. Truly the Jabra Sport's app is excellent for not only letting you know what physical condition you are in and if embraced can help you achieve greater fitness as well.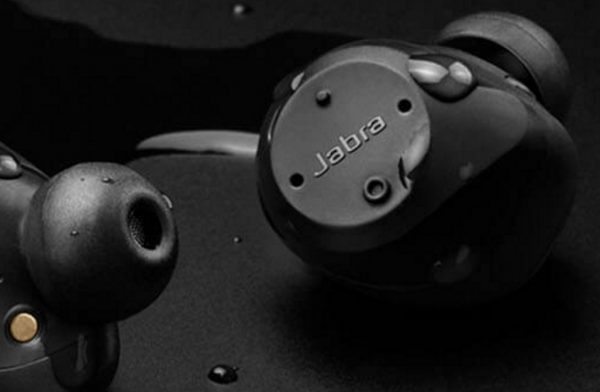 Warranty:
Like I said in my Jabra Special Edition review, the improvement I am most pleased/impressed with is that Jabra is backing their latest generation sport headsets with a Limited 3-year warranty against failure from sweat. Until they became truly sweat and rain proof, I killed every pair of running wireless earbuds (and most of the wired ones as well) I have ever owned, to include my original Jabra Sport headsets. So the new warranty is a huge plus for me and the way I workout. Like the Sport Pulse SE or Sport Coach SE, you must register the Elite Sports via the Jabra Sport Life app to receive this extended warranty. It is a quick, easy and painless process.
Bottom Line:
The Jabra Elite Sport wireless earbuds are the best fitness-centric headphones I have ever used. They have a secure, comfortable fit, sound great, and provide an excellent virtual workout partner and coach…all backed by an industry leading warranty against sweat. Their lack of wires and minimalistic form factor are great for a workout or run, you hardly know they are there. That said, this well engineered, first generation design does come with a relatively high price tag of $250.
Updates 11/07/17
The Jabra Sport Elite truly wireless earbuds are my go-to Bluetooth headphones for listening to music, esp while working out. They are extremely comfortable and (securely) fit my slightly odd shaped ear canals very well. These earbuds are engineered to withstand many epic workouts and are backed by Jabra's industry leading 3-year warranty.
Source: The sample for this review was provided by Jabra. Please visit their site for more info and Amazon to order.