We use affiliate links. If you buy something through the links on this page, we may earn a commission at no cost to you. Learn more.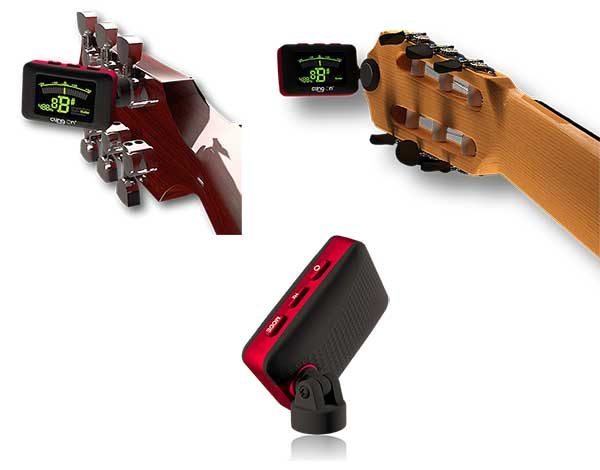 There hasn't been a whole lot of innovation in stringed instrument tuners in the last few years if you don't count that they continue to shrink in size like the D'Addario NS Micro which clips to the edge of a guitar or ukulele's sound hole. That's why I was surprised to hear about the Cling On tuner which uses a magnet instead of spring loaded jaws that clip to the headstock of the instrument.
The Cling On tuner comes in red or gray and has a bright 2-color LCD display. It has a dual swivel base with a rare earth magnet that can be attached to any metal part on a guitar, bass, ukulele, banjo, mandolin, etc like the metal tuning machines, tuning gears, metal plates, etc. The tuner also comes with a stick on metal disk that can be attached to the front or back of the headstock.
You can read more about the Cling On tuner at clingon.co or order one from Amazon for $19.99.