We use affiliate links. If you buy something through the links on this page, we may earn a commission at no cost to you. Learn more.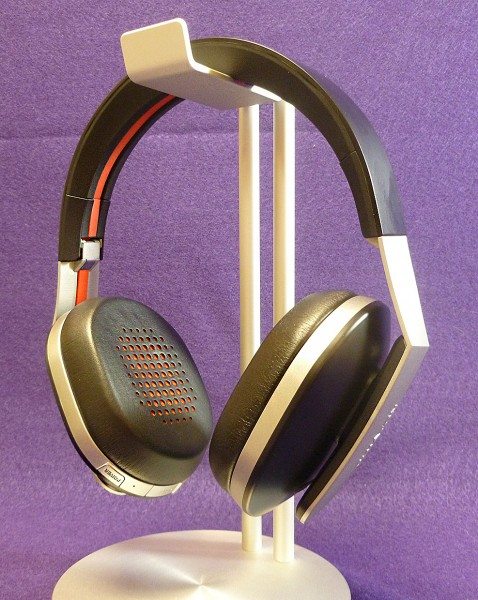 Last year, I reviewed the Phiaton Bridge MS 500 headphones and found them to be stylish (if you like red), well-made, comfortable, and sound quite good for the price. At a slightly higher price, Phiaton offers a wireless Bluetooth headphone with active noise canceling. The Chord MS 530 is more comfortable, lighter and yet still impressive sounding.
The Chord MS 530 headphone is an on-ear design which admittedly, is not for everyone. I usually prefer on-ear (supra-aural) to over-ear (circumaural), so this was a plus for me. The protein (fancy word for fake) leather pads are quite comfortable, but can get a bit too warm in a humid environment, such as Florida, where I live. These are not outdoor headphones. The black with red (Phiaton has a thing for red) accents give the Chord MS 530 an upscale look, though not as stylishly bold as the non-Bluetooth Bridge MS 500 headphones.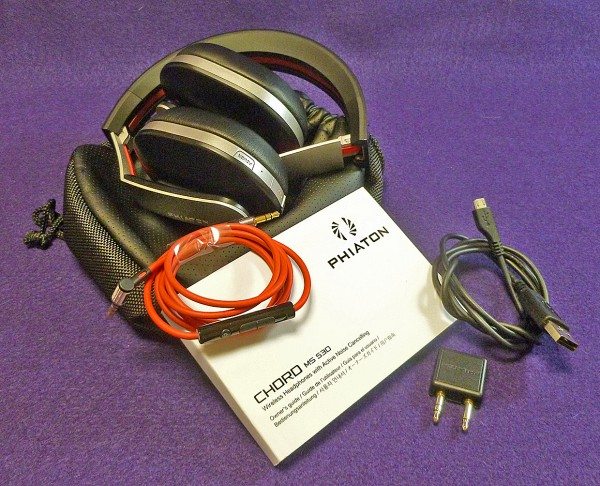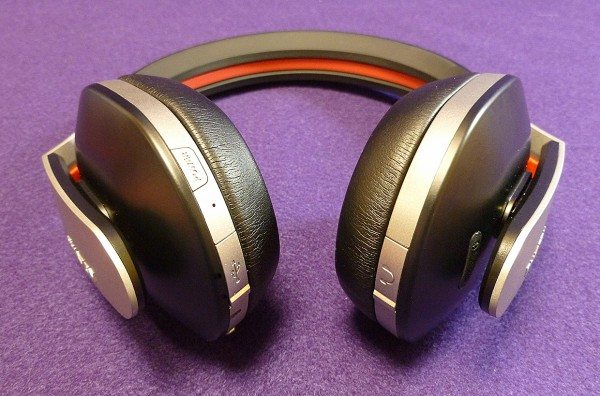 The Chord MS 530 don't feel quite as solidly built as the Bridge phones. The plastic parts creak when adjusted. Note that this is just an impression from weeks of use and not indicative of poor quality. If I didn't have the Bridge phones as a direct comparison, I probably wouldn't have noticed. The headband is a soft, black with red stripe silicone underside covered in a hard, matte-black exterior. Once again, it's quite comfortable. While there is some weight to the Chord MS 530, they are still light enough to wear for hours. The headband arms bend a bit forward matching more closely the angle of the human ear—yet another reason why they are comfortable.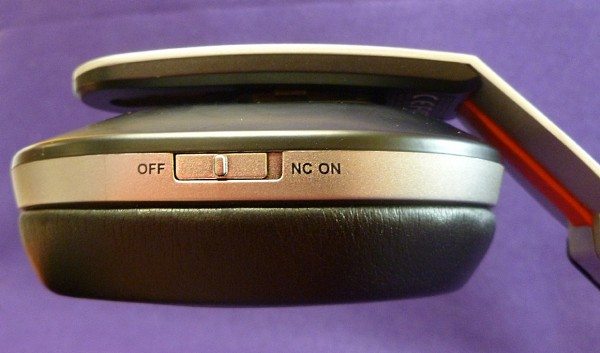 There are a couple choices when listening: Wired with noise canceling (NC) on or off and wireless Bluetooth with NC on or off. The noise canceling cuts out that monotonous, droning background noise from engines and crowds while commuting or traveling. While it does help quite a bit, there is a tradeoff with audio quality. Music takes on an eerie, hollow sound that while not annoying, is noticeable. Spoken word audio (audiobooks, video) doesn't sound as compromised as music with NC on.
Bluetooth is the latest 4.0 flavor. While aptX Bluetooth is available, Apple doesn't support it which is a shame. Most Android devices do suport aptX, however. Pairing was quick and simple with my iPhone 6. It just required pressing and holding the Call button. I know, it makes no sense, but it's easy to remember. There are female voice prompts that inform you what is happening, which is more than blinking lights ever will.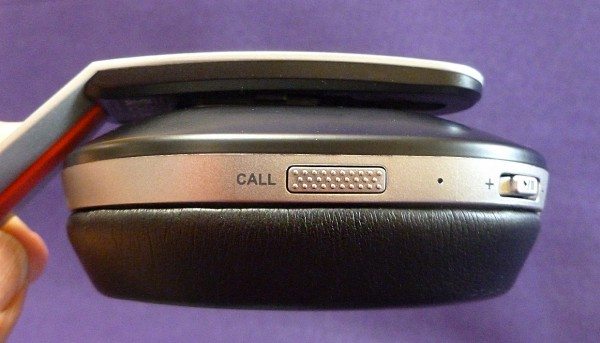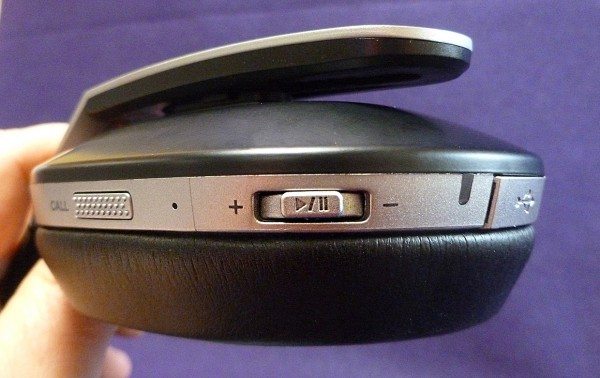 Controls on the ear cups can take some getting used to without removing the headphones and looking. While I find a volume control on the right ear cup handy, I also hardly ever use it. I'm more old-school and adjust volume at the source. I'm probably in the minority on this. The volume button requires pushing in one direction or the other repeatedly to adjust in increments. You can't just hold it for adjusting volume levels because doing so changes the button to skip or repeat mode. The on/off button must be pressed and held until the voice prompt is heard.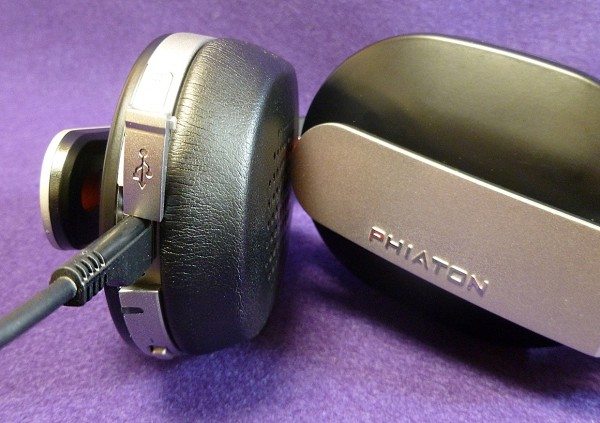 Recharging the built in battery is the standard mini USB method. A USB cable is supplied, but a plug is not. Any USB plug will do. Phiaton claims 30 hours of music playing/call time with noise canceling off. Turning NC on cuts battery life significantly to 18 hours. The recharge time is a relatively quick 2.5 hours. Both the recharging and wired ports are covered by small snap-on caps that are tethered to prevent misplacing.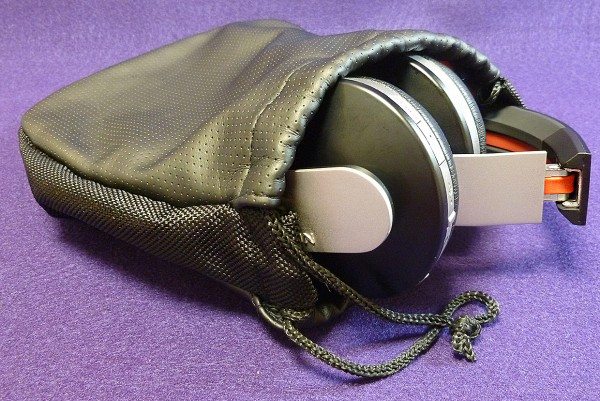 Included with the Chord MS 530 headphone is a soft-lined drawstring pouch with an interior pocket for cords—a nice touch. The headphone folds into itself for compact storing. There's also a 1/4 in. and a collapsible, airline adapter.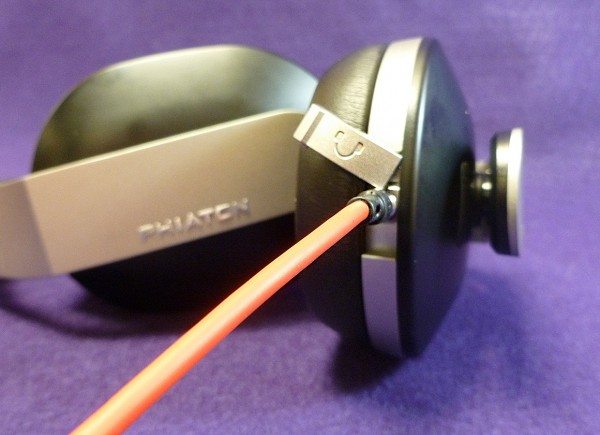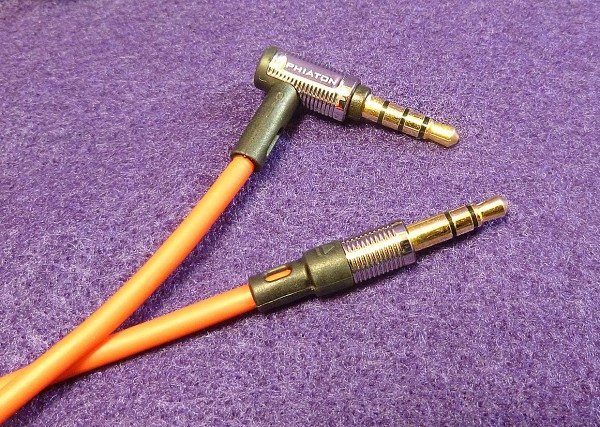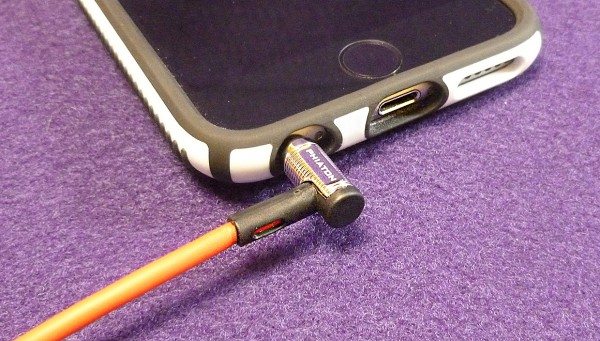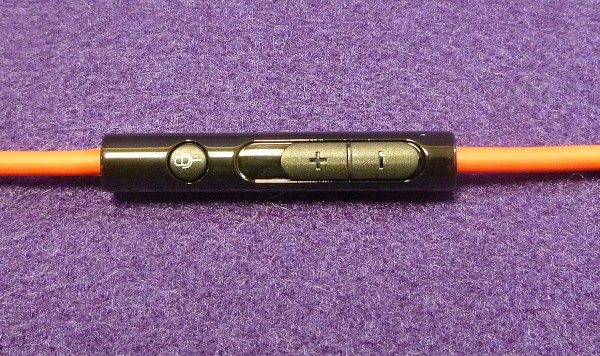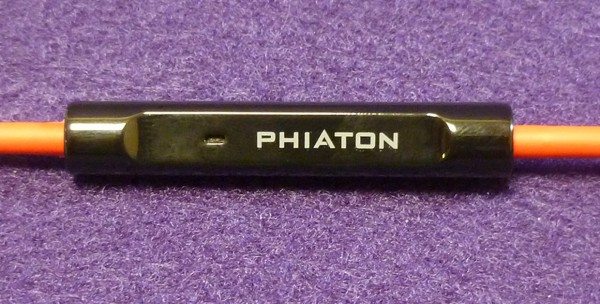 The good news is the Chord MS 530 headphones will work without battery power when using the supplied cord. Plus, the cord has a nice attached mic/control/volume slider button that works great. The bad news is that once the cord is attached, the Bluetooth is completely disengaged and none of the controls on the headphone work until Bluetooth is re-engaged. It took me a few minutes to realize this as I was adjusting the volume on the ear cup and nothing was happening. It would help to look at a manual once in a while. Also, when wired, there's a prompt that says the headphone has been turned off, which means when disconnected, the headphone has to be turned back on. It's not automatic.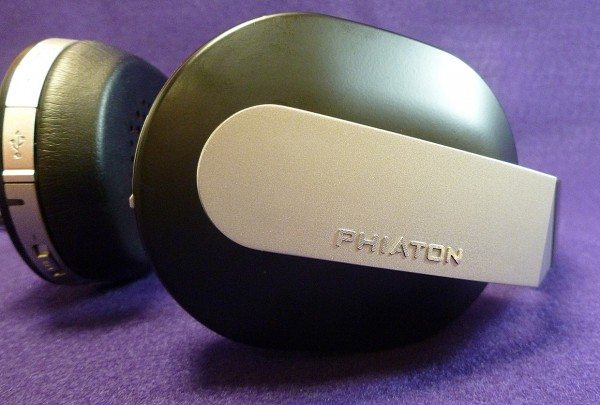 I was listening to an Eagles song with the Chord MS 530 headphone wired and then disconnected to return to Bluetooth when I noticed something interesting. As with the previously reviewed Pendulumic Stance S1+ headphones, the audio quality improved. You would think that the sound would be better when hard-wired, but nope. Bluetooth sounds better than wired. The audio is much cleaner with bass sounding more detailed if a bit on the weaker side. As the Italian grandfather said in the movie, Moonstruck; "I'm confused."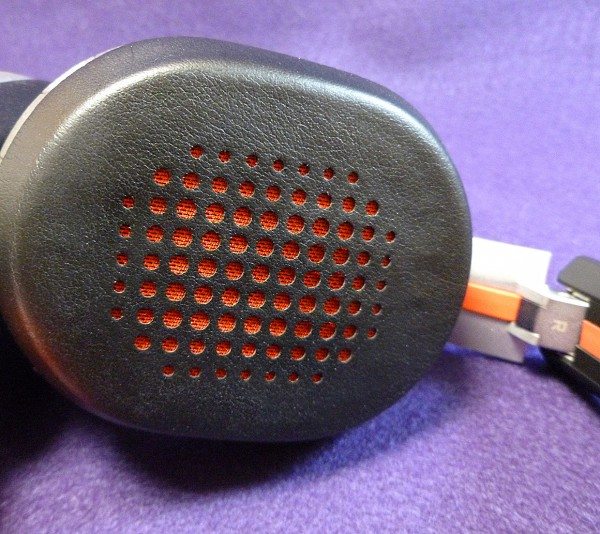 The speakers are a standard-sized 40mm with a frequency range of 20 hz – 20 khz—again, standard. While the specs may be boring, the sound isn't. I like how the Chord MS 530 sound. It's an overused cliche, but they sound relaxed and easy to listen to—well balanced with no leaning to either the bass or higher frequencies. Audiophiles may quibble about accuracy or lack of it, but I don't care because the ease with which the Chord MS 530 headphones play my music is too pleasant to ignore.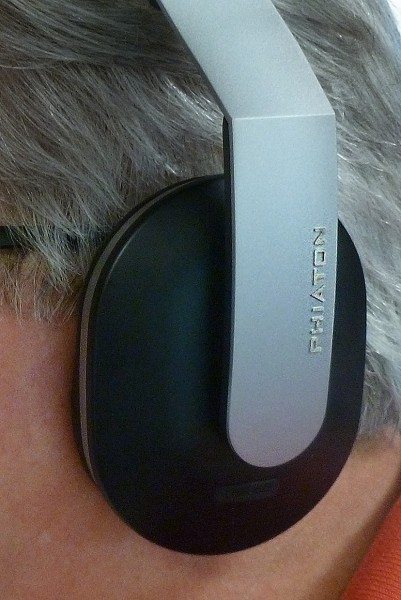 For instance, Jimi Hendrix's title track from his album, "Are You Experienced", is a psychedelic masterpiece that has not been equaled to this day. Hendrix's soulful singing and droning guitar overlaid on a reverse-recorded backing track is one of those songs that defined many childhoods. But hi-fi, it ain't. Not even close. However, this is where the Chord MS 530 headphones shine. They are not so accurate that this song becomes unlistenable, which can easily happen. The song remains a fun listen and nothing more.
It amazes me how some modern recordings go out of their way to sound lofi, complete with fake vinyl scratches and AM radio-sounding vocals. Rokysopp's song, "Sparks", purposefully sounds badly recorded, but that's part of its charm. The Chord MS 530s retain this tongue-in-cheek attitude by not coloring the audio with boosted bass or other such nonsense.
The Cars song, "Moving in Stereo", is a blatant test for the Chord MS 530 headphone's ability to separate the left and right channels (of course) while still holding on to soundstage—the ability to hear musical parts in a spacial setting. Pink Floyd's "Welcome To The Machine" is in the same vein as The Car's song, but much more dark and serious. Again, the MS 530s provided the soundstage within a severe separation mode.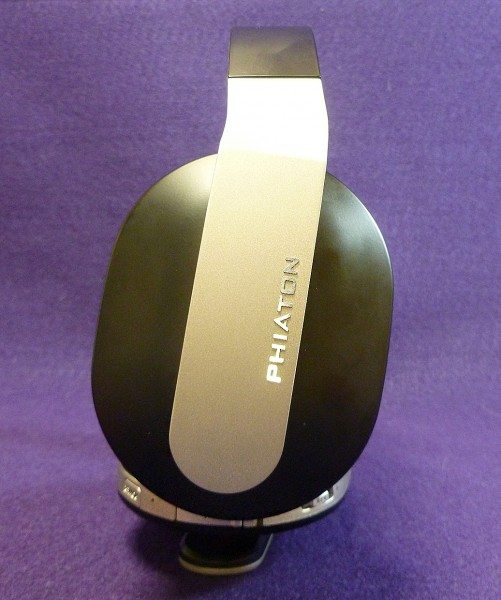 Phiaton has scored a hit with the Chord MS 530 headphones. While not quite on the level of their Bridge MS 500, the MS 530 holds up quite well against other Bluetooth headphones.
Source: The sample for this review was provided by Phiaton. Please visit http://phiaton.com for more info or Amazon to order.

Product Information
Price:
$299 US (but can be had for less)
Manufacturer:
Phiaton
Retailer:
Amazon
Pros:

Bluetooth mode sounds good
Comfortable for hours
Decent charge time
Fashionable
Balanced sound
Tight bass

Cons:

Creak when flexed
Wired mode is inferior to wireless
Can become warm, especially in warm and humid environment