We use affiliate links. If you buy something through the links on this page, we may earn a commission at no cost to you. Learn more.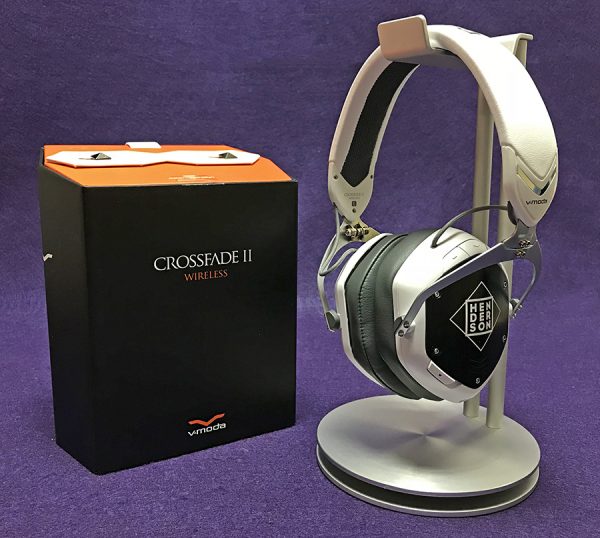 I generally put headphones I review into three categories: Too bassy, too accurate or a balance between the two extremes. Headphones that are too bassy make music sound muffled and oppressive. Overly accurate headphones will accentuate everything that is good in music if the music you are listening to is taken from high-resolution files. But they also expose the bad because they can't tell the difference. It's the middle ground—mama bear if you will—where many headphones belong. Among these are the V-Moda Crossfade 2 Wireless headphones.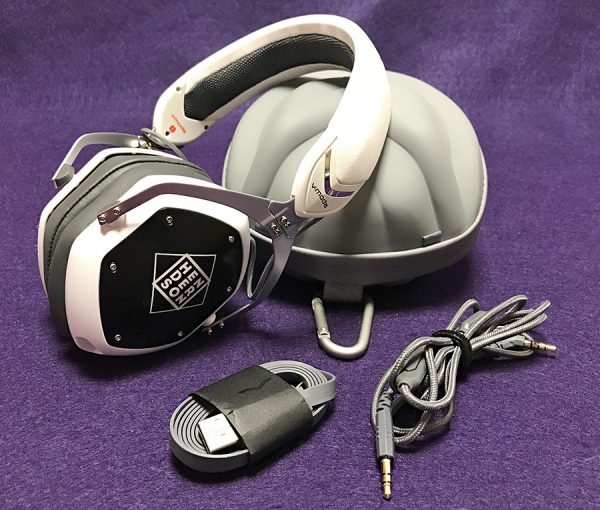 V-Moda entered the headphone market by wisely crowd-sourcing—among headphone enthusiasts—the sound signature for their original Crossfade headphone. V-Moda's plan worked. The Crossfade sold well and spawned other models culminating in the Crossfade 2. Now, V-Moda has made a wireless version of the Crossfade 2 and why not? Bluetooth quality has improved dramatically over the last few years and keeps getting better. Plus, everyone seems to be jumping on the Bluetooth bandwagon.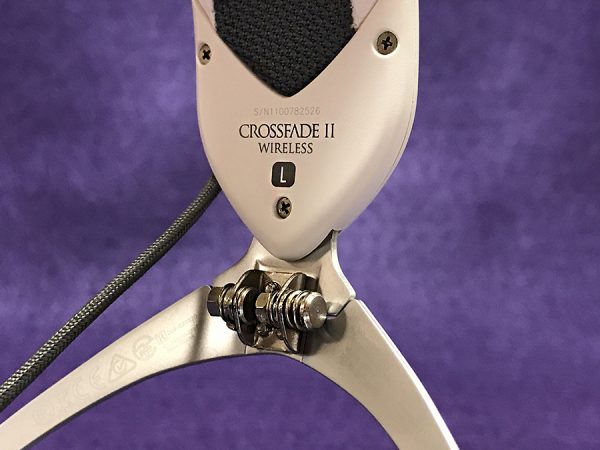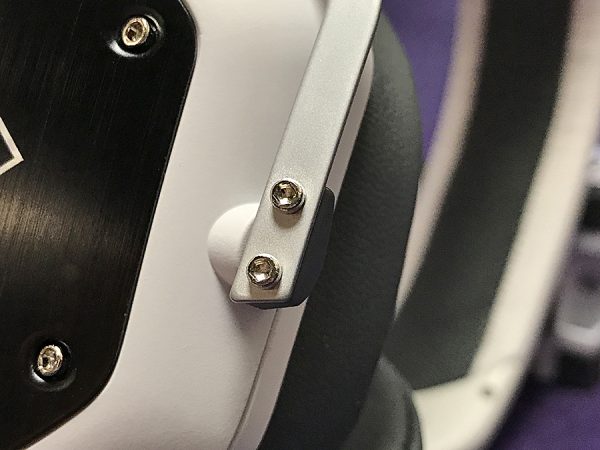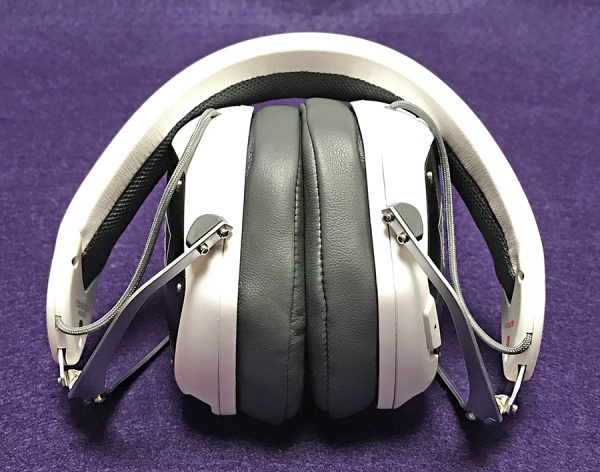 V-Moda's Crossfade 2 Wireless has managed to keep its unique and wonderful folding engineering called "CliqFold". It has to be seen to be appreciated. These are full-sized headphones that fold into something quite small and can be put into their equally small form-fitted hard case. So you get the best of many worlds. The Wireless Crossfade 2 headphones are truly portable.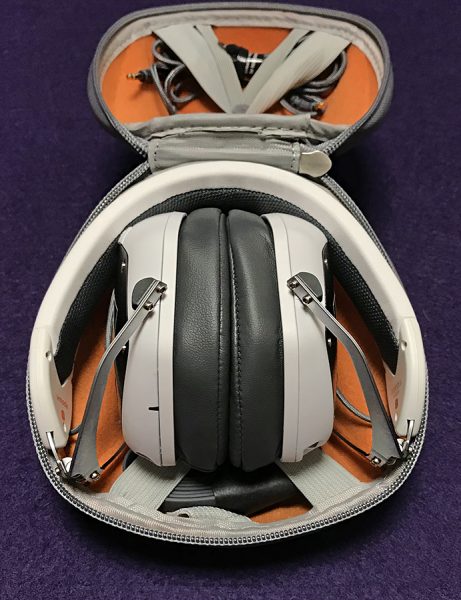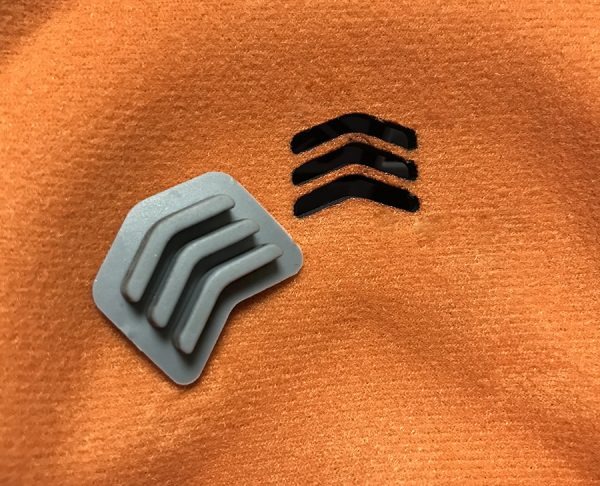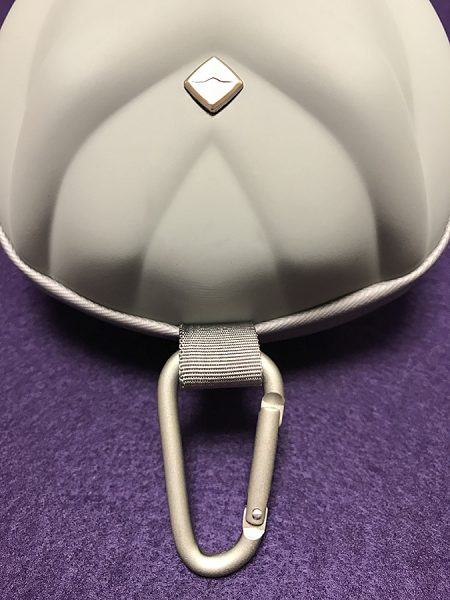 The case will hold both the charging and wired-mode cables, although it does get a bit cramped when closing the case. The case also has two clever, removable vent port covers. When removed, air can circulate inside the case during storage. This is a bigger deal than it seems at first. I've actually found a fine mold on ear pads inside cases that were sealed a bit too well.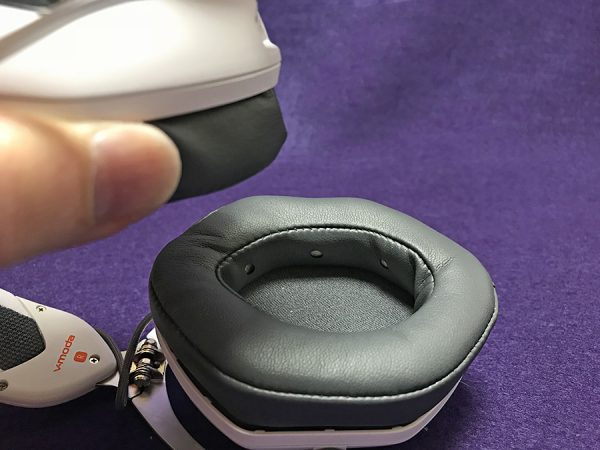 Speaking of ear pads, the Crossfade 2's pads are really comfortable. I have experienced no discomfort after hours of wearing. Surprisingly, this is not the norm. The Crossfade 2 headphone is called over-ear, but on my head, the ear cups are on the small side (for over-ear). That's not a big deal for me, but it's something to consider if you have larger ears.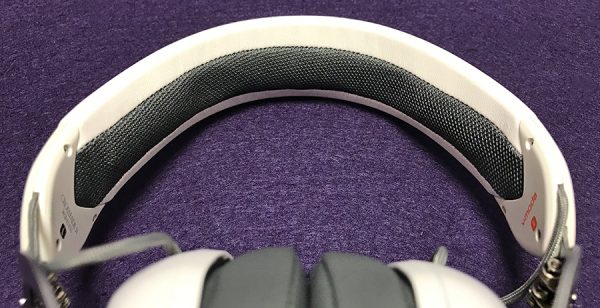 The headband is made of vegan leather (I prefer real leather—apologies to cows everywhere). More headband padding would be better, but that's a minor complaint since comfort is not compromised.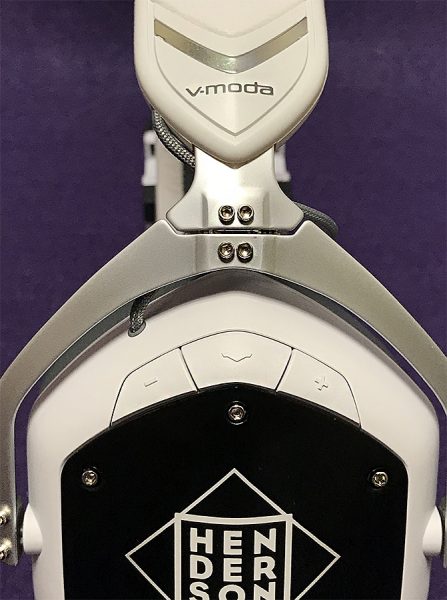 V-Moda has used materials judicially—the Crossfade 2's metal frame is thin, yet quite strong. There isn't any wasted space. Each piece serves a purpose and still, the Crossfade 2 Wireless is one of the better-looking headphones on the market in its price range. However, they are not conservatively designed, so you may disagree.
The Crossfade 2 Wireless headphones come in three color combinations: Matte Black/black metal; matte white/silver metal and black/rose gold metal. I received the white model with a silver steel frame. Even though I prefer black, I have to photograph what I review and white shows details that are difficult to highlight when everything is black. So, white it is.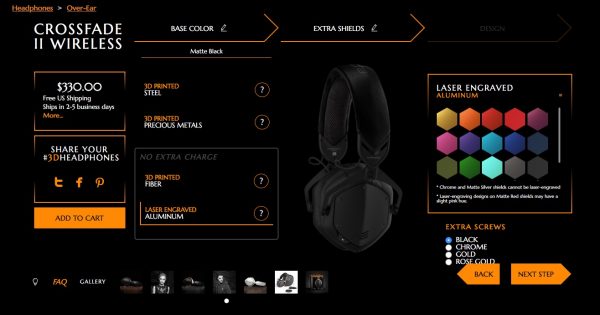 It doesn't stop there. V-Moda wants to promote an interesting aspect to the Crossfade headphones: The metal plates on each ear cup are customizable. You can either choose one of V-Moda's designs or send V-Moda one of your own. If you're not creative, V-Moda offers many (almost too many) choices and colors in either 3D printed precious metal, 3D printed steel, 3D printed fibre or laser etched metal, which is what I chose. I sent V-Moda my logo to be printed white on black. They are quite unusual looking on the white model I received. This makes for great photos, but I've also grown to like the look. Putting your name on some headphones makes them yours. I like that! Note that the custom plates are an extra-cost option, but V-moda offers free customization for the 3D fiber + custom logo (worth $70) or the 2D laser engraved + custom logo (worth $50).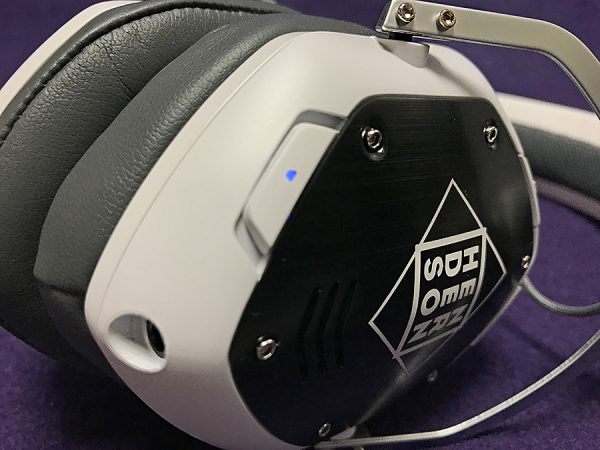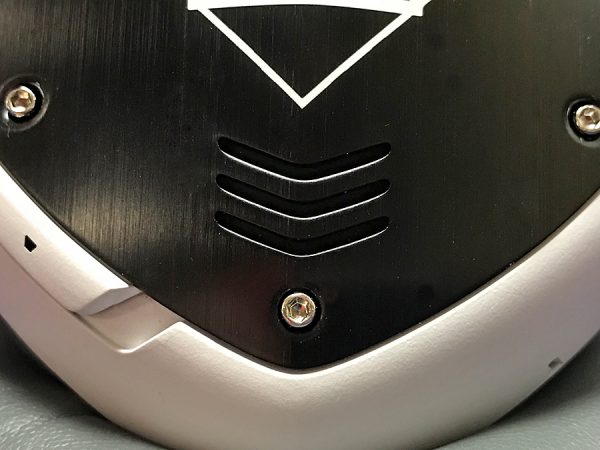 Obviously, these are Bluetooth wireless headphones. With many headphones, pairing with your smartphone or other Bluetooth enabled device can be a pain, but not with the Crossfade 2. Just slide the On/off button and hold for 3 seconds. That's it. Weird radar sound prompts tell you when you're connected. I prefer voices that actually say "Connected" as some headphones do, but it's no big deal. What is a big deal is that you have to remember to turn the headphone off when you're done. Despite the generous 14+ hours of battery life, I have drained the battery by forgetting. For forgetful people like me, it would be nice if the headphones could automatically shut down after a few minutes of not being worn.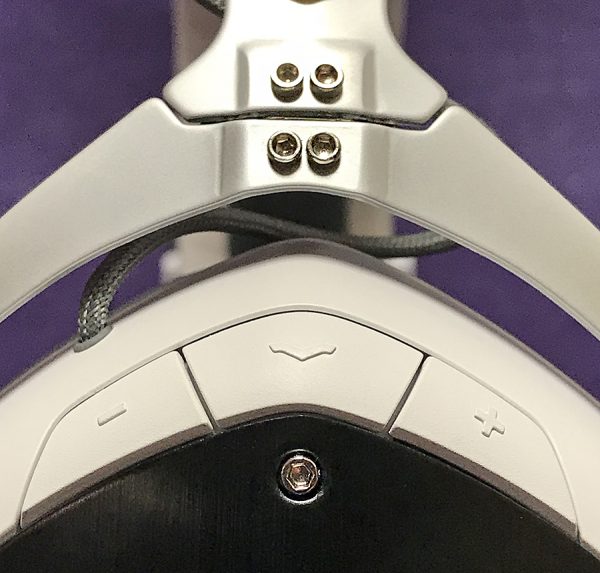 The right ear cup houses basic music controls: Volume up/down; pause/play and track skip forward/backward. The buttons have embossed controls that are easy to feel without distraction.
The Crossfade 2 Wireless headphones have a built-in mic for calls. In testing, persons I was talking to could hear me fine, but the quality was not as good as speaking directly into the phone itself. V-Moda makes an optional boom mic that makes calls sound great and they are perfect for gamers. In my testing, the mic had to be used in wired mode because plugging them in shut off Bluetooth.
As I said earlier in this review, the sound signature of the CrossFade 2 Wireless headphones is what I call "mama bear". This middle ground makes them slightly warm sounding and accurate at the same time. What does this mean? As long as you are not listening to heavily compressed MP3 files, these headphones will accurately portray your music with all its nuances giving you a pleasing reproduction. However, they are not so accurate that they reveal every glitch in a music file. Minor irritants that are brought out with super accurate phones are masked over, so what's left is the fun factor of listening to your favorite song. That's what "warm" sound means. That is not an easy thing to do when making headphones, but V-Moda did it with these.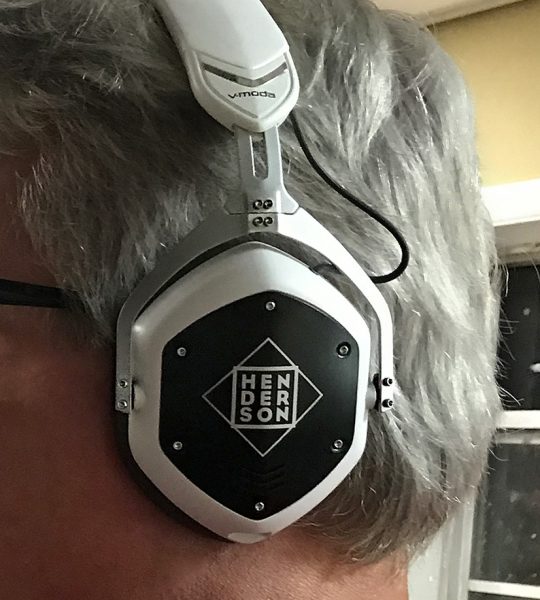 While testing the Crossfade 2 Wireless headphones, I primarily used my iPhone 7+ as the music source. Whether using Bluetooth or hardwired or listening to Apple Music or CDs I've stored on the device itself, I'm not disappointed. Having said that, the Crossfade 2s do sound better hard wired than wireless. The volume is louder, plus there is more clarity and punch to the music. That's normal. Hard-wired always sounds better. Bluetooth has vastly improved, but it still can't compete with wires—at least not yet. I'm convinced that one day soon, it will sound just as good as wired. Despite that, I used Bluetooth almost all the time. It's just too convenient and the audio is still great.
Rachmaninov's choral masterpiece "Bless the Lord, O my Soul" is music that is so beautiful that it will give you goosebumps. The Moscow Chamber Choir is pitch perfect and haunting at the same time. The recording is sublime and the Crossfade 2 wireless headphones add just the right amount of warmth. When you're as big a fan of Russian Choral music as I am, listening with these headphone is a major treat.
Speaking of goosebumps, Enya's "Water Shows the Hidden Heart" from the album "Amaratine" is a speaker tester halfway through the song when Enya's voice reaches into the stratosphere. It's at this point in the song where distortion can happen. The Crossfade 2 Wireless headphones breezed right through the passage with no problems. Her singing retained all its beauty, sans distortion.
That's not to say that the Crossfade 2 Wireless headphones can't rock. Siouxsie and the Banshees thumper, "Peek-A-Boo" packs a bass wallop that can cause people to rip headphones off heads in bass distortion frustration. However, these headphones provide a bottom kick that can be felt in your head as well as heard. And I even cranked up the volume. My ears gave out before any distortion showed up. Fun.
V-Moda offers what they call Six-Star service, which is a one-year warranty plus a 50% replacement cost for life.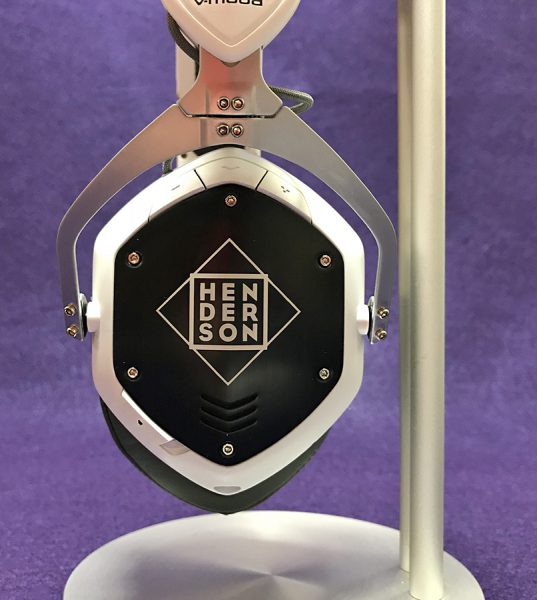 \V-Moda clearly has a winner with the Crossfade 2 Wireless headphones. They're not cheap, but if you want a pair of headphones that fit that middle spot where they sound good with all kinds of music, are built like a tank and are wireless, then the Crossfade 2 Wireless headphones will start to look like a bargain.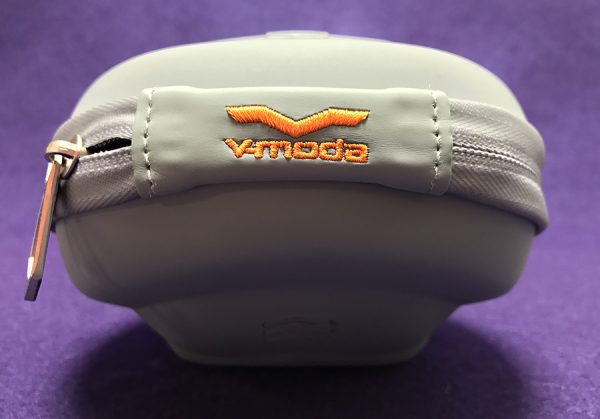 Source: The sample for this review was provided by V-Moda. The Crossfade 2 Wireless headphones sell for $330 US. Please visit their site for more info and Amazon to order.