We use affiliate links. If you buy something through the links on this page, we may earn a commission at no cost to you. Learn more.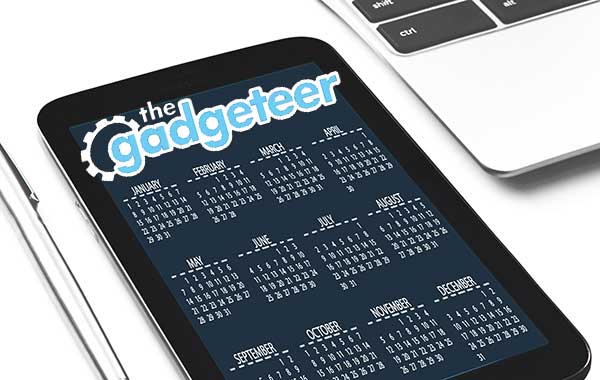 You know the drill, check through this list of all the articles, reviews, and news that we posted on the Gadgeteer this week and read the ones you missed or re-read them all, we won't mind.
Reviews
B-Hyve Hose Faucet Timer review
Floyds of Leadville CBD recovery protein powder review
Click & Grow Smart Garden 9 review
Solo New York Draft backpack review
Bibo – The Ultimate Cocktail Machine Review
Royole RoWrite Smart Writing Pad review
Lululook Canvas Backpack for men review
Ninja Cooking System with Auto-iQ review
Incipio DualPro Pixel 2 XL case review
Articles
The Google Home Max vs. the Google Home Mini
Things to think about before you buy a wireless HD antenna so you can "cut the cord"
News
The GeekAire rechargeable portable fan will keep you cool and charge your phone
Dammit, Jim! I'm a doctor, not a bartender!
Amazon Prime day is Monday July 16th. Are you ready?
In the midst of a storm when all else fails, the Kovea Spider Stove will do the trick
Nikon's new COOLPIX P1000 lets you photograph a needle in a haystack from 1 mile away
Show her she's your Wonder Woman with this ring
Mount a GoPro on a Hot Wheel and record your epic tracks
Shinola goes Barefoot and produces a new speaker
The Bald Eagle Smart G Skull Shaver may give you that smooth and silky shave that you have been looking for
Serve food at the correct temperature with these insulated bowls
The MASS Suit takes resistance band workouts to the next level
The WatchAir is another cord cutting option
Brava's Smart Oven cooks your food ultra quick with pure light
Use the Force to make your own lightsaber knitting needles
The Paw Plunger makes it easy to keep your best friends paws clean
Protect yourself and your animals against tick-borne illness with the TickEase tick remover
PlanetBox is the eco-friendly lunchbox for kids or adults
The Mighty Sound by Capture Flow will keep you dancing while on the go!
RHA triples their wireless options
Keep your lips hydrated and healthy and your look stylish with LiLu
With the Ring Spotlight security cam, you can see them before they see you!