We use affiliate links. If you buy something through the links on this page, we may earn a commission at no cost to you. Learn more.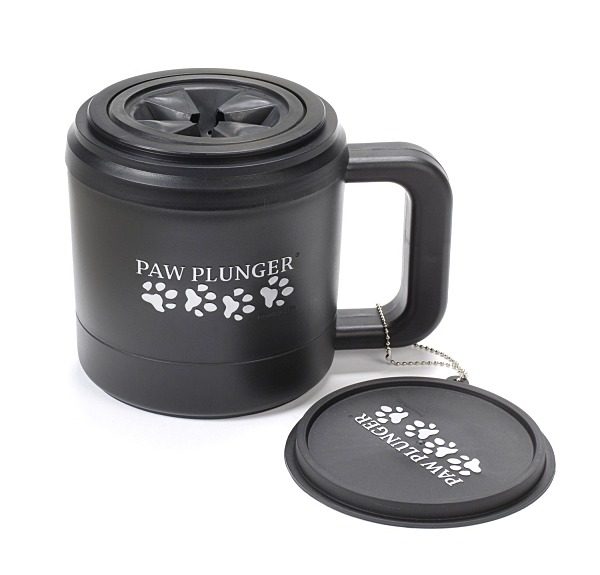 NEWS – If you're a dog owner like me, then you've probably come across this problem. How do I clean my dog's paws? Things like mud, road salt, and lawn chemicals can be hard to clean off your dog's tender paws. Even harder to do if your dog fusses (like mine) while you're trying to clean them. Paw Plunger to the rescue.
The Paw Plunger quickly and easily cleans your dog's paws. The large plastic bucket looks like an oversized coffee mug. Inside the Paw Plunger, there are paw-friendly bristles that brush your dog's paws and nails clean.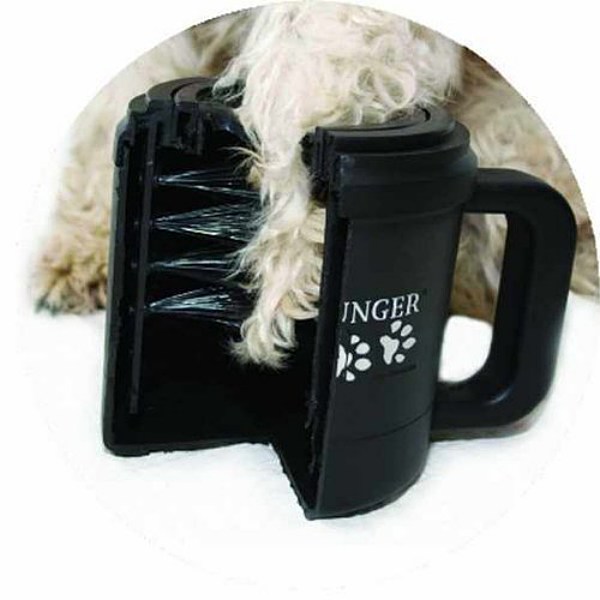 And it's easy to use. Just fill it with warm water, place a paw inside, then plunge gently. Afterward, wipe fido's paws dry with a towel.
After use, dispose of dirty water. Rinse with warm water and air dry.
And the spill-proof lid means you can bring it along with you in the car on your next trip to the park.
The Paw Plunger comes in three sizes, petite for dogs up to 15lbs ($14.99), medium for dogs up to 75lbs ($19.99) and large for dogs over 75lbs ($24.99).
The Paw Plunger is available on Amazon.