We use affiliate links. If you buy something through the links on this page, we may earn a commission at no cost to you. Learn more.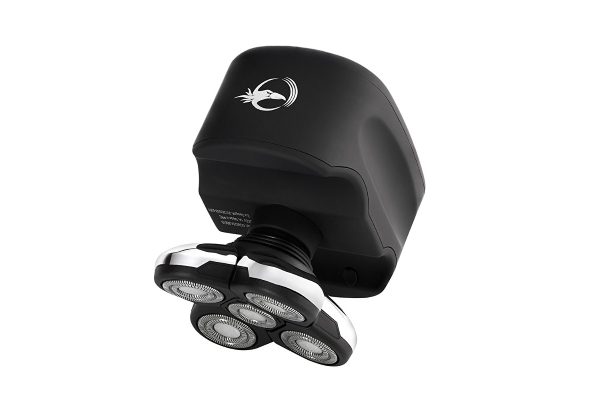 NEWS – Many years ago, due to a hair and skin condition, I was forced to go bald. Over the years, I have gone through countless shavers both manual and electronic in an effort to find the most cost-effective solution that would give me the closest shave in the fastest time. After many years of trying the bulky electronic shavers that all boasted to give the closest shave but just could not live up to their claims, I settled on the Gillette Mach series. I have gone through all of the Gillette upgrades, and I currently use the Gillette Fusion 5 razor that gives me a clean and smooth shave. While I do like my current shaver, shaving takes a bit of time, and occasionally I do experience some bloody accidental cuts.
I recently saw a YouTube video that advertised the Skull Shaver. This little battery powered shaver has 4 spinning blades and provides a nice way to grip it to manage the contours of your head. As I watched more videos on it, some people had more positive results than others. I am guessing that the success would be measured depending on the individual experience that may be based on the characteristics of your hair and head.
If you would like to try the Skull Shaver, it is available in various models, with the latest being the Bald Eagle Smart G, that you can purchase on Amazon for $96.99.