We use affiliate links. If you buy something through the links on this page, we may earn a commission at no cost to you. Learn more.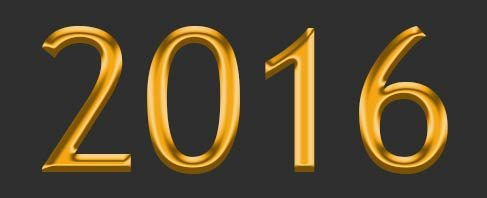 Yesterday we posted part 1 of the Gadgeteer team's favorite gadgets of 2016 and today we're back with part 2 which includes the lists from four more Gadgeteer writers. Be sure to check back on Monday and Tuesday for parts 3 and 4. I'll be including my own favorites in part 4.

Don't miss:
The year in review – Favorite gadgets of the Gadgeteer team for 2016 (part 1)
The year in review – Favorite gadgets of the Gadgeteer team for 2016 (part 3)
The year in review – Favorite gadgets of the Gadgeteer team for 2016 (part 4)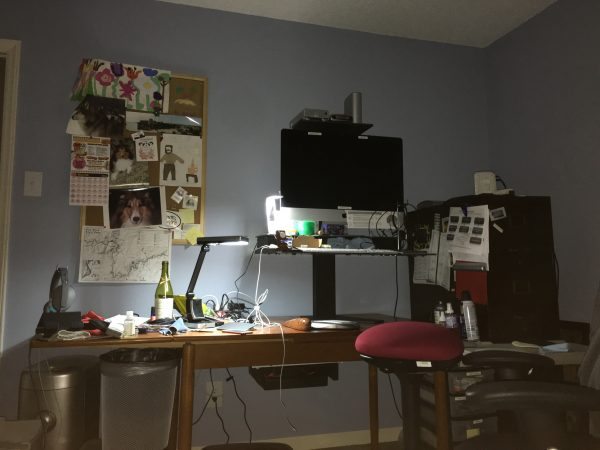 The Duke Adjustable standing desk – Probably the biggest "gadget" I've ever reviewed, this is still my main desk and works well. I'm now using it with a MacBook Pro with an iPad Pro in the shelf behind it. My monitor finally died! ?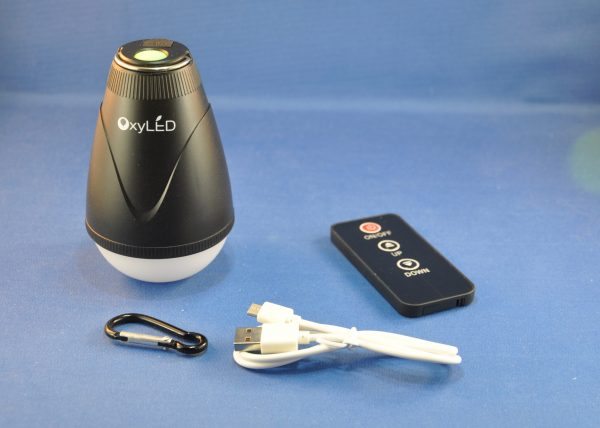 OxyLED P03 Portable LED Camping Lantern – This is still my go-to light for roaming around the dark house late at night when others are asleep. With the lowest setting, it's plenty bright, without being a spotlight.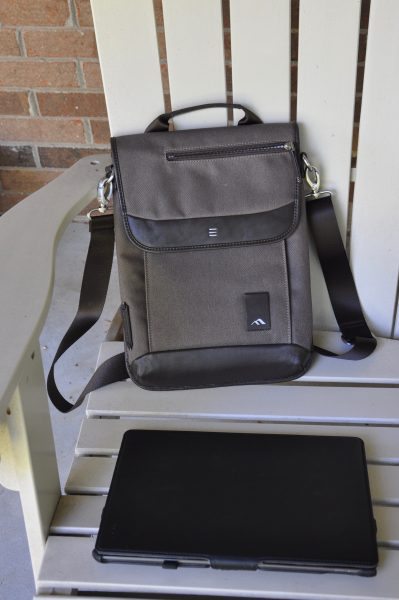 Brenthaven Medina vertical messenger laptop bag – When I just need my iPad Pro, this bag is always the bag I carry. Great look, very professional, but not "dressy."
Never miss one of our posts again. Sent MON, WED, and FRI with the latest gadget reviews and news!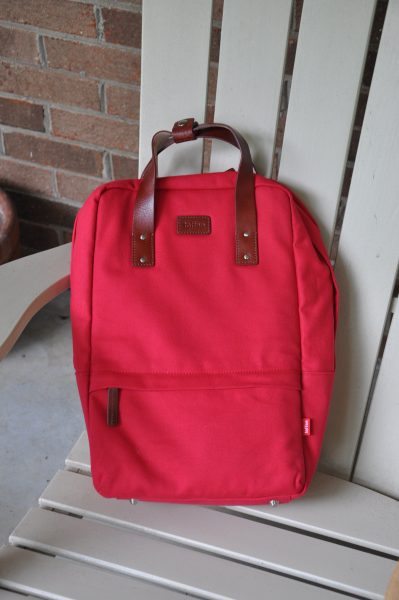 Toffee Centennial Backpack – If I need more than just an iPad, this is what I carry. It is still in good shape, despite me shoving everything but the kitchen sink in it.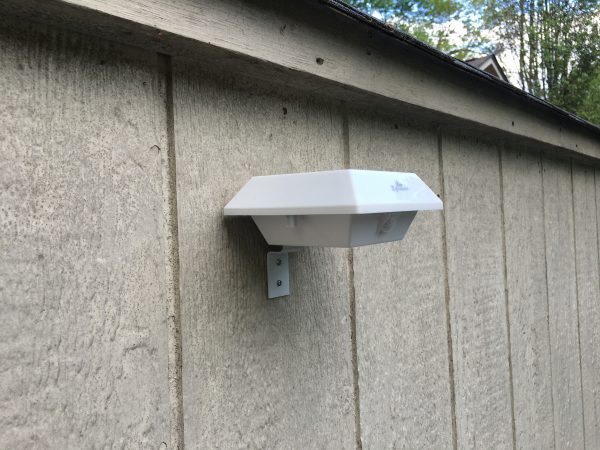 Lifestance Security Light – I don't really think about this much, except when I take out the trash and the light is always on.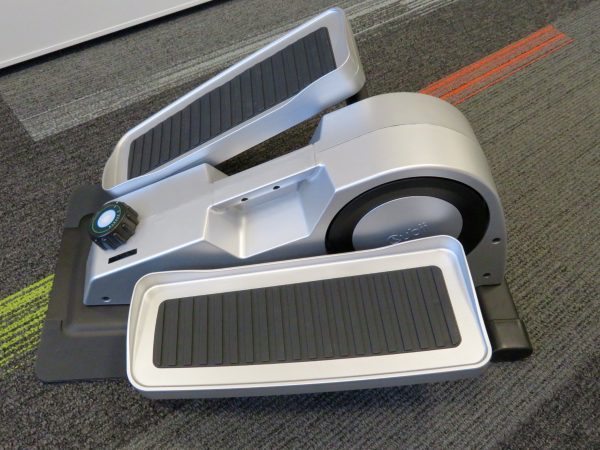 Cubii Smart under desk elliptical machine – In the interest of full disclosure, I'm using the Cubii right now. Yes, this little gadget sitting under my desk has endured nearly half a million rotations and 178 "miles" of my pedaling. It's a great way to not feel guilty about being behind a desk all day.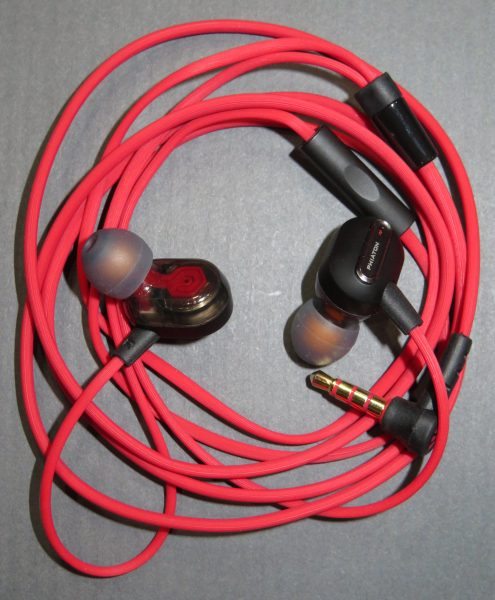 Phiaton MS 300 BA earphones – In the interest of full disclosure, I'm using the Phiaton's right now. Great sounding earbuds which are even better now that I switched to using Veritas Memory foam tips get the 4-5.5 mm diameter nozzle size for these. Back to my magic carpet ride….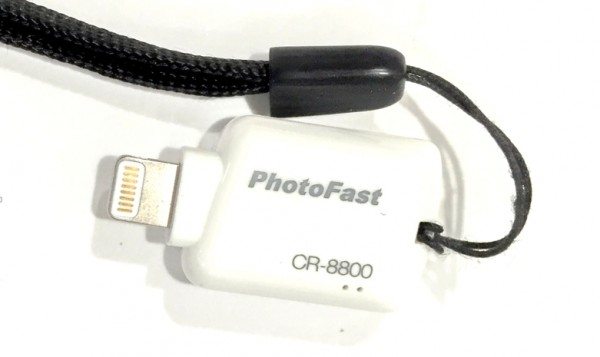 PhotoFast i-FlashDrive CR-8800 iOS microSD card reader – This adapter is great for viewing drone footage directly on my iPhone, or transferring music files between android and iPhone without an intermediary computer or cloud. There are other devices on the market that include memory, but with the cost of microSD so low, this device has the best value out there.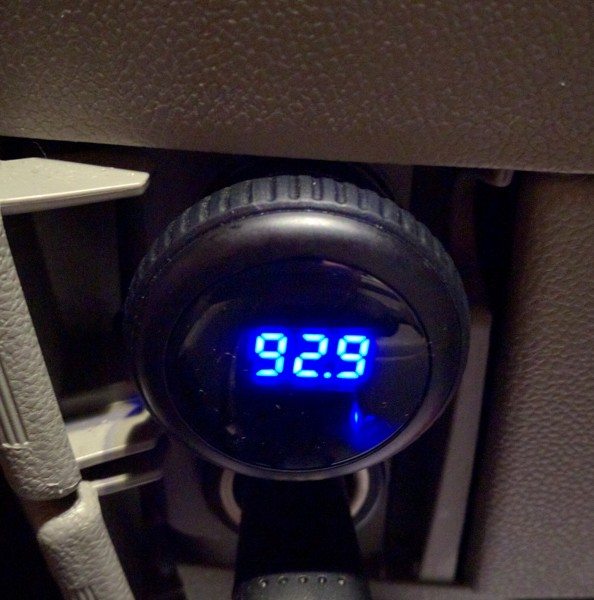 iClever IC-F53 Bluetooth transmitter – For a while, I was using this on an almost daily basis in the Police car. It provided great sound and was simple to use. Unfortunately, I forgot it in one of the cars and lost it. I'm seriously considering getting a new one.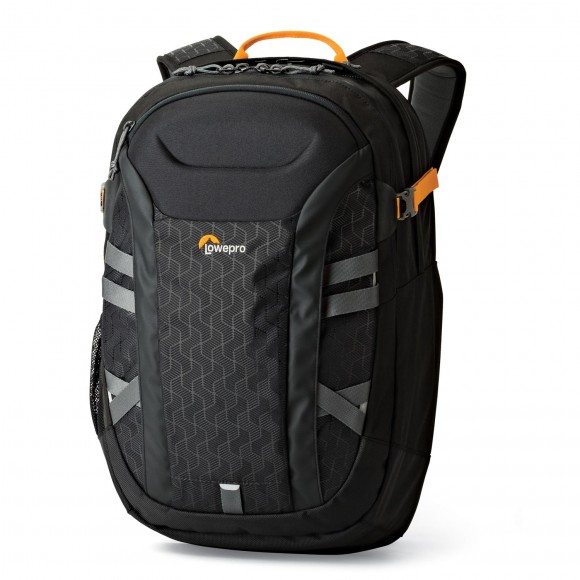 Lowepro RidgeLine Pro BP 300 AW backpack – By far the best backpack I've ever used. Currently, I use it to store all my tech gear when I have side-jobs, but I wore it every day for a week in Disney World. It was high 80's, low 90's every day in Florida, but the backpack was perfectly comfortable. The waterproof cover protected the contents when it rained or on water rides.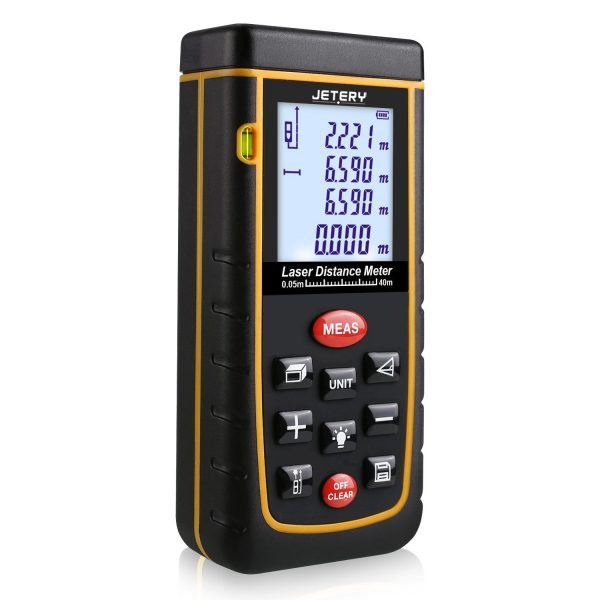 Jetery Digital Laser rangefinder – Everyone should have one of these in their toolbox. It has become an indispensable tool for me; it makes handiwork so much easier.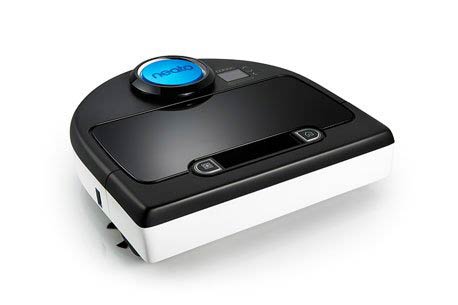 I just purchased the Neato Botvac D85 robot vacuum this year. This is by far my favorite gadget of the entire year. Julie reviewed the Neato Botvac 80 in 2015 and the Neato Botvac Connected earlier this year and it was because of the Botvac 80 review that I purchased mine. Although I've recently had to replace the battery after about eight months of use ($40 replacement) and have had to clean the laser to clear the error that said its path was blocked, I am totally dependent on this vacuum to clean my house – it does a wonderful job and I now rarely use my traditional vacuum. I don't know how I can ever be without it now. Truly.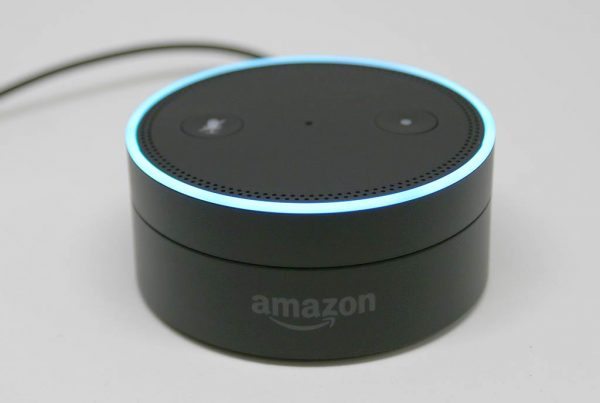 The Echo Dot is one of those gadgets that I have really come to depend on, simply for the ease of keeping a grocery list that is updated in real-time across all devices using the Alexa app (you must be logged into the same account, of course). That's really all I use it for, even though it is capable of so much more. I've tried out many of its capabilities, but the only one I use consistently is updating the grocery and To Do lists. My whole family uses the Echo Dot and loves it. We even have fun with it sometimes by saying things like, "Alexa, we love you!" and she responds by saying,"I'm flattered. Thank you!" Ha!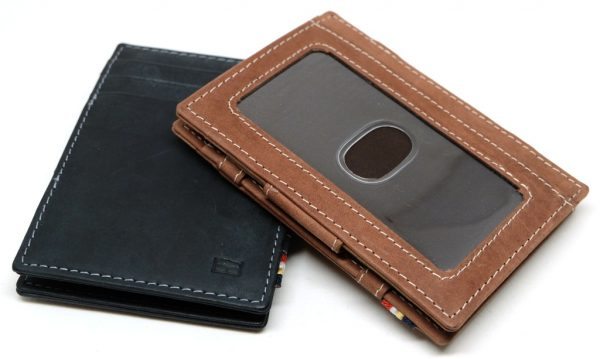 The Garzini Essenziale and Essenziale Finestra wallets are one of my favorite gadgets of the year. The wallets are small but not minimalistic, efficiently organized, made of durable leather and the Versaflex system of straps inside the wallet are fun to play with. I just really like these wallets!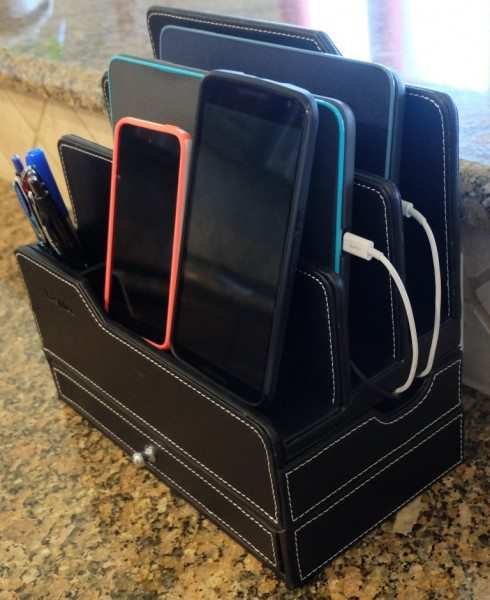 Another favorite item of mine is the EasyAcc Multi-Device Organizer. We use it all the time. We keep all of our mobile devices out in a central location (in our kitchen) to charge overnight and the EasyAcc Multi-Device Organizer keeps everything off the counter and organized. I like the fact that the middle level of the organizer is actually a hidden compartment to store your multi-port wall charger from which all your devices are charged. It even has a drawer (the bottom level) for me to store my note pads and a small rectangular cut out area in the top level, which reaches down into the hidden compartment, to hold my pens and pencils upright.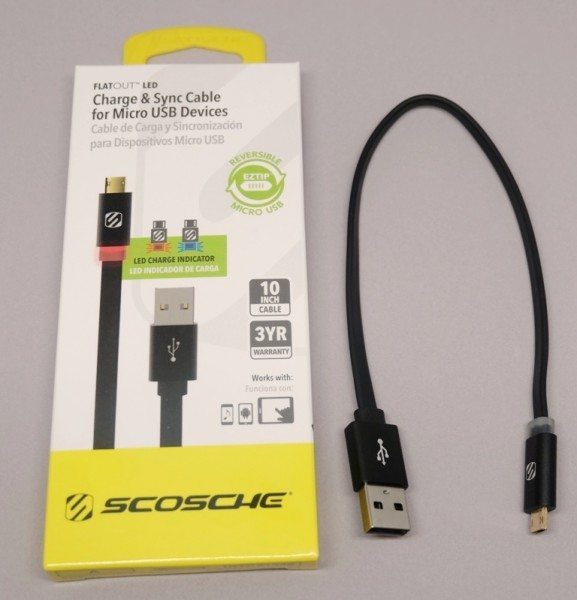 The Scosche EZTIP FlatOut LED Micro-USB Charge & Sync Cable is another favorite. The micro-USB end of the cable can be inserted into a typical micro-USB port no matter how it is oriented. I no longer have to worry whether or not I'm inserting the end into my mobile devices improperly! I also really like the LED light at the micro-USB end of the cable. It shines red when charging and blue when your device is almost fully charged.
Don't miss: The year in review – Favorite gadgets of the Gadgeteer team for 2016 (part 1)
Don't miss:
The year in review – Favorite gadgets of the Gadgeteer team for 2016 (part 1)
The year in review – Favorite gadgets of the Gadgeteer team for 2016 (part 3)
The year in review – Favorite gadgets of the Gadgeteer team for 2016 (part 4)