The Gadgeteer is supported by readers like you! If you buy something through links on our site, we may earn an affiliate commission at no cost to you. Thank you! Learn more.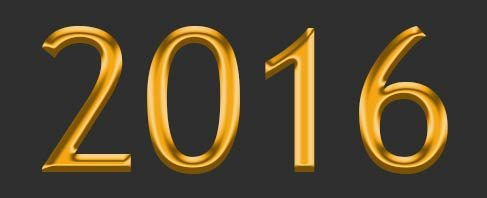 Today we're posting part 3 of the team's favorite gadgets of 2016 and so far I'm not seeing any trends as far as the types of gadgets that everyone is choosing as their favorites. Click through to see four more team member's favorites and check back tomorrow for the final installment of this series that includes my favorites for the year.

Don't miss:
The year in review – Favorite gadgets of the Gadgeteer team for 2016 (part 1)
The year in review – Favorite gadgets of the Gadgeteer team for 2016 (part 2)
The year in review – Favorite gadgets of the Gadgeteer team for 2016 (part 4)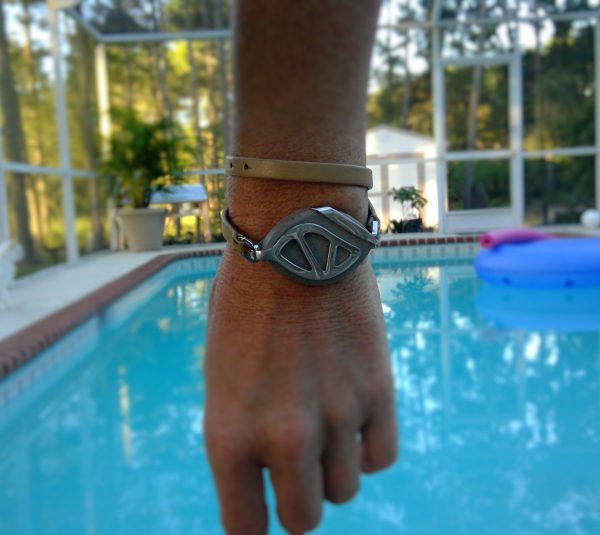 Bellabeat Leaf Urban – This is my favorite health tracker to date because it's stylish, versatile, and very functional.  It accurately tracks activity, sleep, stress and your menstrual cycle. I absolutely LOVE that it has the capability to notify me when I've been sitting around too long so I'm motivated to get up and get moving again. I continue to wear this every day and get inquiries on it wherever I go. Nobody believes me when I tell them it is a fitness tracker!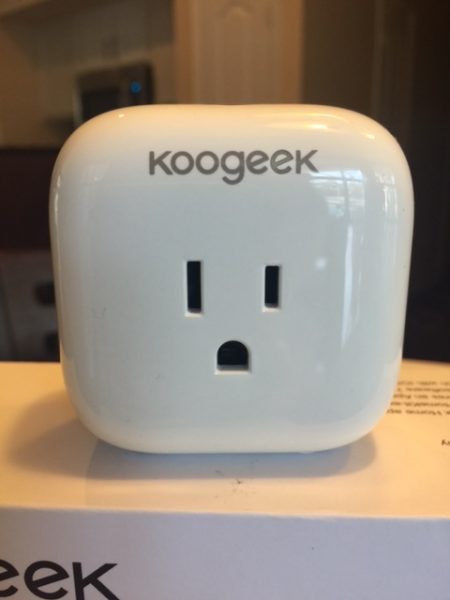 Koogeek Homekit Smart Plug – I love this plug.  For my review, I plugged my china cabinet into it for fun, but now it's controlling my Christmas tree lights.  It's so easy to use and to set up, I'm sure I'll use it for years to come!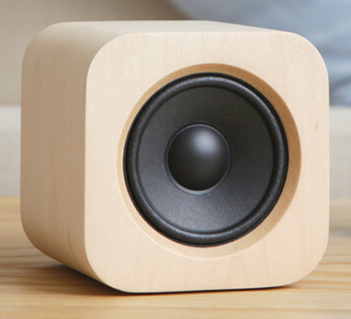 Sugr Cube – I just got this a couple of days ago to review, but this little Alexa enabled wifi speaker has made me so happy!  I use it to bring music and Alexa wherever I go in the house and even though it's not completely broken in yet, the sound is great for a small speaker like this. Look for my review soon!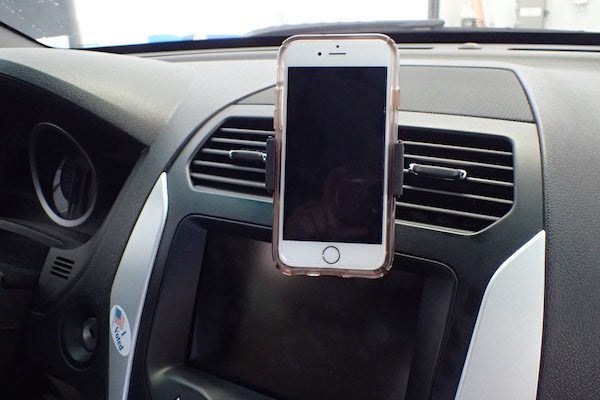 Square JellyFish Car Vent mount – This is so simple, it hardly makes sense to be a favorite, but I use it every time I'm in the car. My phone is always secure and visible.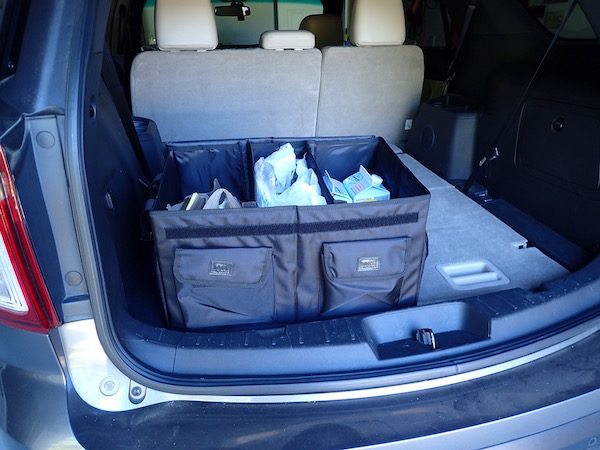 MIUCOLOR Foldable Cargo Trunk Organizers – I live in California, in November a law was passed requiring stores to charge for bags. With my trunk organizer, I don't need bags. I just load it up from the cart and when I get home the whole thing goes inside with me. No bags. No problem.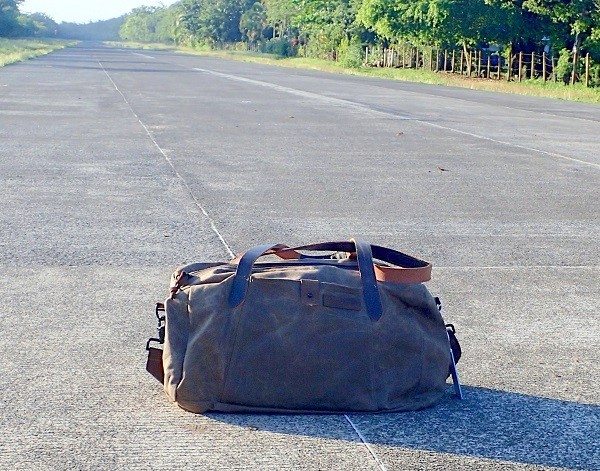 WaterField Designs Vitesse Duffel bag – This duffle bag is just the right size for carry on or a light overnight. Plus it's cool. My hipster friends covet it.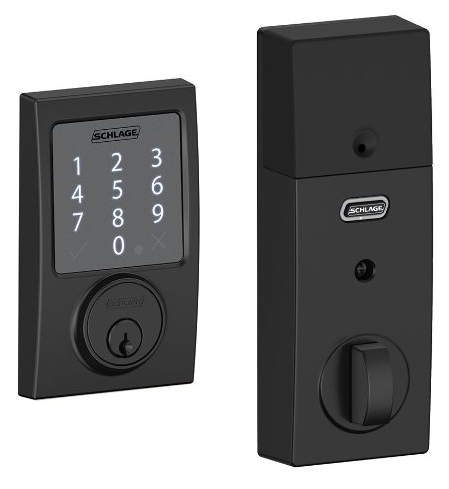 Schlage Sense Smart Deadbolt lock – Love this! I can't get locked out. I don't need to dig for or juggle keys. I get a phone message whenever the door is locked or unlocked. And, if I want, I can tell who locked or unlocked it since everyone has their own code.
Also, I can check my lock from bed, and lock it if I've forgotten.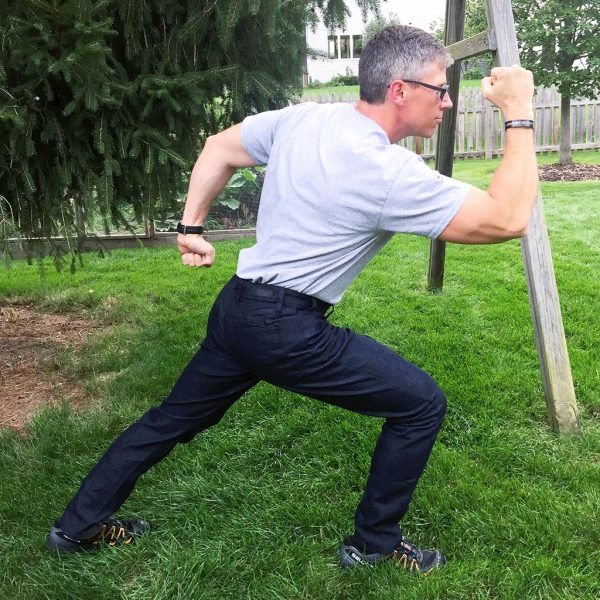 swrve CORDURA Slim jeans – The swerve CORDURA Slim jeans fit me well, are very comfortable (thanks to their CORDURA-blend fabric's bit of stretch and softness) and have some cool added features like the pen pockets that come in handy at the office. I wear them as often as I can!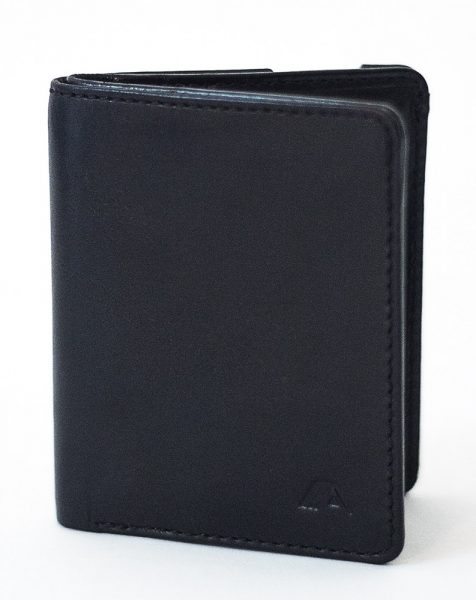 SlimFold Soft Shell wallet – The SlimFold Soft Shell wall is currently my all-time favorite wallet. Really. It's SUPER thin, yet has some organizational features, and has so far been very durable, waterproof and its material's bit of stretch helps secure the contents. I have carried this wallet as part of my EDC since the review and I still love it.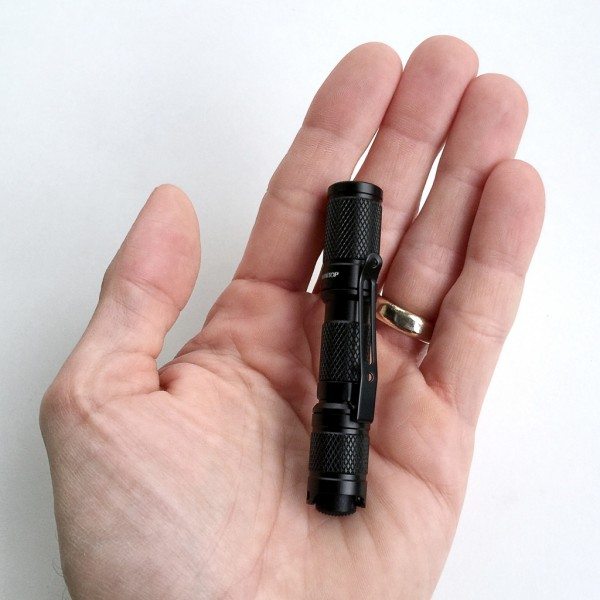 Lumintop Tool AAA flashlight – This little flashlight outshines (see what I did there) every other small flashlight I've tried by leaps and bounds. Its variable brightness gives it versatility for various situations, plus it is very small, durable and water-resistant. But my favorite feature is its "clicky" on/off button, which is fairly unique to flashlights of this size. The Lumintop Tool AAA flashlight is another item that has been in my EDC since I reviewed it.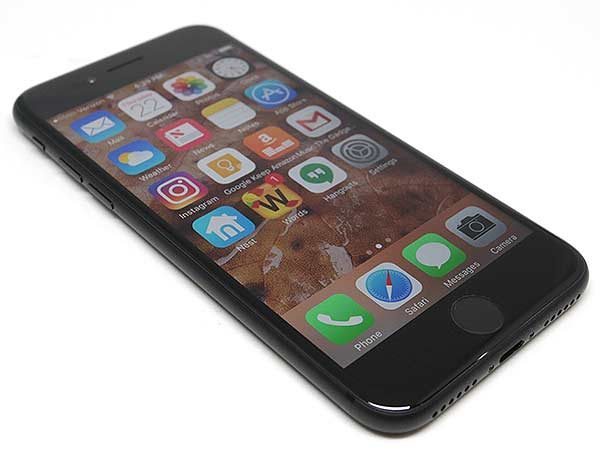 Apple iPhone 7 Plus – Julie and I both originally ordered the iPhone 7+ on day one. I wimped out and canceled my order and while Julie did receive hers, she ultimately sent it back to Apple after a few weeks. During this time period, she and I chatted a great deal about the experience. I finally gave into temptation and picked one up from an Apple store and have been using it ever since. For the most part, I have had zero regrets about ditching my Nexus 6p and Android for Apple's latest flagship device and iOS.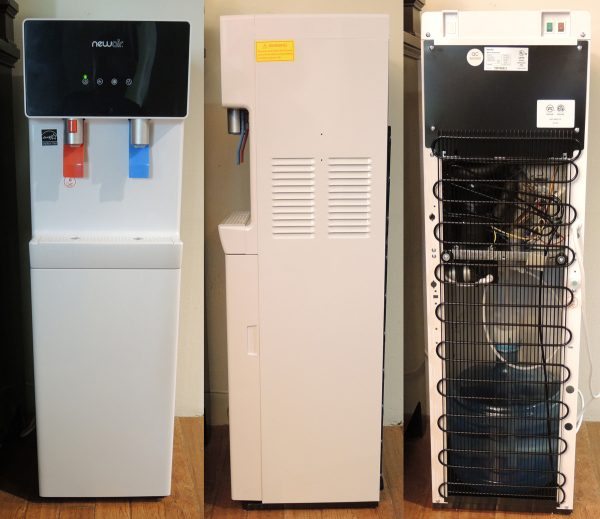 NewAir Pure Spring WAT40W Hot & Cold Bottom Loading Water Dispenser – Other than my iPhone, the most used review item of 2016 is definitely the NewAir Pure Spring water dispenser. Everyone in our home uses it numerous times per day. It is a great way to have hot or cold water always on tap.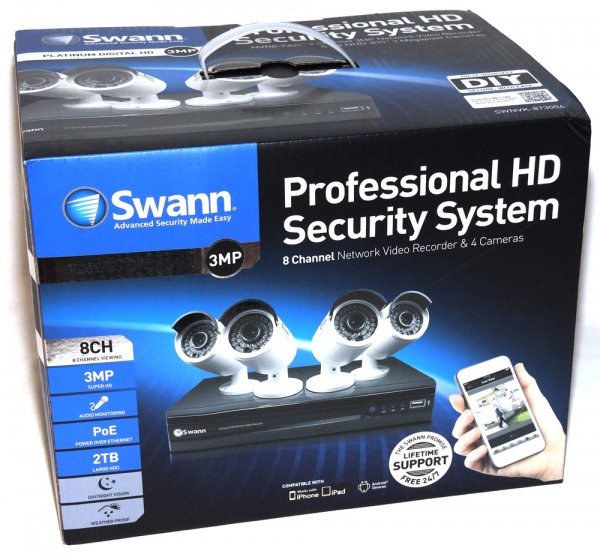 Swann SWNVK-873004 Professional HD Security System – I love our Swann HD security system, always on guard watching for bad guys 24/7/365. It records any motion in 3MP to a central 2TB drive. Along with being able to review past events and receiving email notifications of movement, I can log into the video feed from anywhere in the world to see what is happening on our property.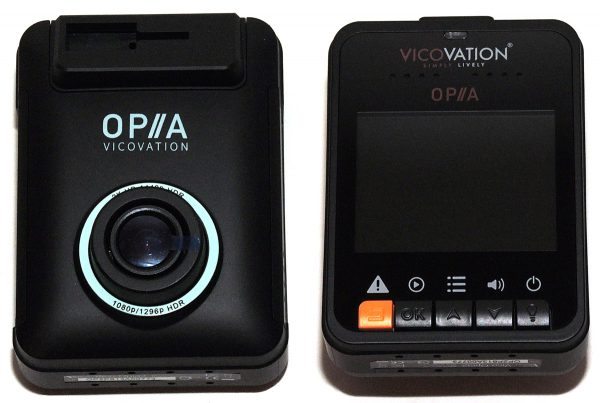 VicoVation OPIA 2 dashcam – I reviewed many dashcams in 2016 and the one that stood out from the crowd was the OPIA 2 from VicoVation. Its 1440p video is stellar and its petite form factor goes very well in my fun car. Though the VicoVation MF3 also receives honorable mention, having nearly the same specs and video quality, the real difference being the larger screen. It will be going into my truck once I wire in dedicated power to the rearview mirror.
Be sure to check back tomorrow for the part 4 of The Gadgeteer team's favorite gadgets list of 2016.
Don't miss:
The year in review – Favorite gadgets of the Gadgeteer team for 2016 (part 1)
The year in review – Favorite gadgets of the Gadgeteer team for 2016 (part 2)
The year in review – Favorite gadgets of the Gadgeteer team for 2016 (part 4)