We use affiliate links. If you buy something through the links on this page, we may earn a commission at no cost to you. Learn more.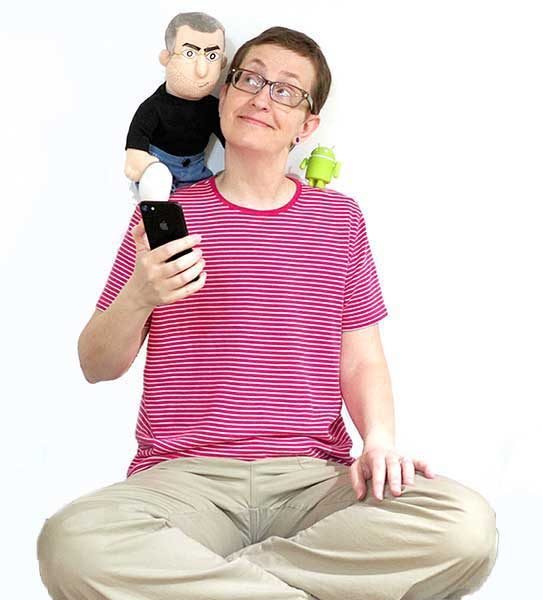 It's been two days since I stood in line at my local Verizon store and walked out with a new 32gb Apple iPhone 7. The phone was intended for Jeanne, but I planned to use it for a few days to help me figure out if I want to buy another iPhone 7 for myself or if the larger iPhone 7 Plus is the better choice.
Ever since watching Apple's iPhone 7 live event on 9/7, I was excited to make the switch from Android to iOS. But now that I've had the new iPhone in my hands for a couple of days, the effects of the intoxicating Apple Kool-Aid have started to wear off and I'm beginning to rethink my decision to switch.
Why I like the iPhone 7
When we were waiting in line on Friday, we were told by people at the Verizon store, that the phones we'd be buying had a developer's version of iOS 10 on them instead of the version everyone was installing. That said not to worry, that all we needed to do was apply the update from the settings area on the phone and we would be up to date. So the first thing I did with the new iPhone 7 was check for software updates. There was one, I applied it, end of story.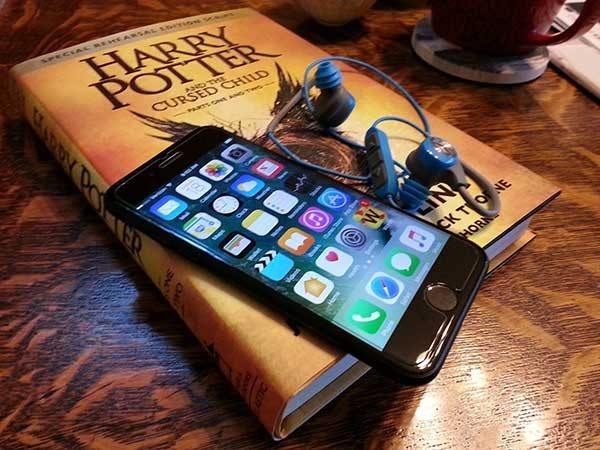 Coming from using an Android device for the last few years, OS updates are so much faster and easier with Apple than waiting for Android updates, which each carrier has to approve and then roll out when they see fit. Nexus devices like my Nexus 6P are supposed to get Android OS updates before all other Android devices. Not so this time around. Android's latest OS update called Nougat was released almost a month ago (August 22) and my Nexus 6P has still not received it. This has left a bad taste in my mouth for Nexus devices.
Hardware wise, the new iPhone feels great in my hand. Regardless of your feelings about Apple, iOS and the whole iPhone hype juggernaut, you have to admit that Apple really knows how to make a device that feels great and looks great. The iPhone 7 feels sleek, solid and almost perfect in my hand and the screen while tiny on the iPhone 7 is bright, crisp and vibrant.
The lack of a 3.5mm headphone jack and a physical home button are both non-issues for me. I use Bluetooth earbuds, so there's no problem there and the new capacitive home button feels so much like a physical button, that I don't have any problems with it – at least not yet. When it starts getting colder and I begin wearing gloves, that might change since it's a capacitive button.
Why I'm having second thoughts about my iPhone 7 purchase
It's iOS that is making me rethink my purchase. I just can't seem to get used to it. It feels restrictive compared to Android. A few little things that have me frustrated so far are:
General navigation issues that mainly stem from a lack of a back button. I realize that a back link will sometimes appear at the top left corner of the screen if you switch apps due to a notification, but I really miss a dedicated back button.
I've noticed that sometimes I'll be asked to sign into the App Store by typing my password when I have already set up a Touch ID fingerprint.
Once in awhile Safari will complain that I'm not connected to the internet when I am definitely  connected to my home WiFi
Not being able to arrange the home screen list of icons just the way I want them is annoying.
I realize that none of these issues are major problems that will keep me from using the phone, but they are little things that make me frustrated and cause me to look fondly over at my Nexus 6P (even if it doesn't have Nougat yet) sitting next to me on the desk powered off while I immerse myself in iOS.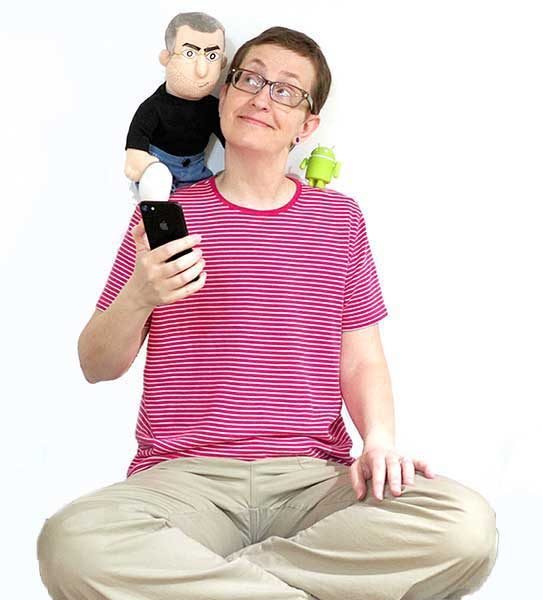 It's like there's a little green Android droid sitting on my left shoulder whispering to me that it would be really easy to turn off the iPhone and go back to the Nexus 6P. And then there's the ghost of Steve Jobs sitting on my right shoulder whispering that the iPhone 7 is the most exciting, most spectacular and best phone ever and I should give it a real chance.
So I'm not giving up on iOS yet. I will keep using the iPhone 7 for a few more days before I make my final decision. Will I take the iPhone 7 back to the Verizon store for a refund, or will I hand it over to Jeanne and order my own iPhone 7 Plus to be my new daily driver? Stay tuned.