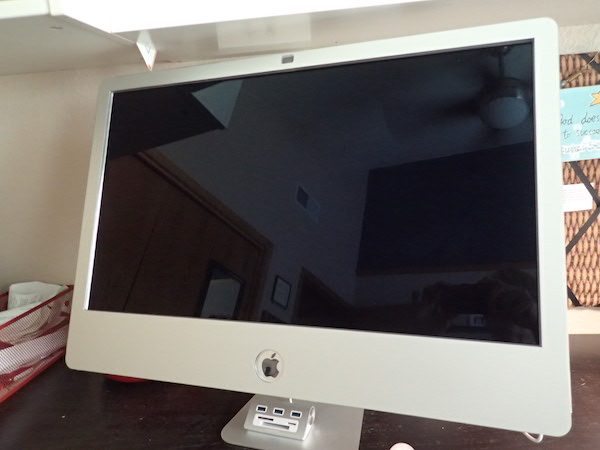 I can't tell you how many times I've reached my fingers out to my desktop screen expecting it to react like my phone or iPad. I've become so used to touch navigation I expect it everywhere. The MaskTouch, touchscreen accessory for Apple iMac proves that I'm not alone.
This product was original named "Zorro Macsk" because the device is essentially a mask for the screen, a little like the signature mask of the Legend of Zorro. It easily fit over my iMac 27" screen and, in my opinion, doesn't disrupt the aesthetics.  My husband disagrees. Here are pictures with and without, so you can judge for yourself.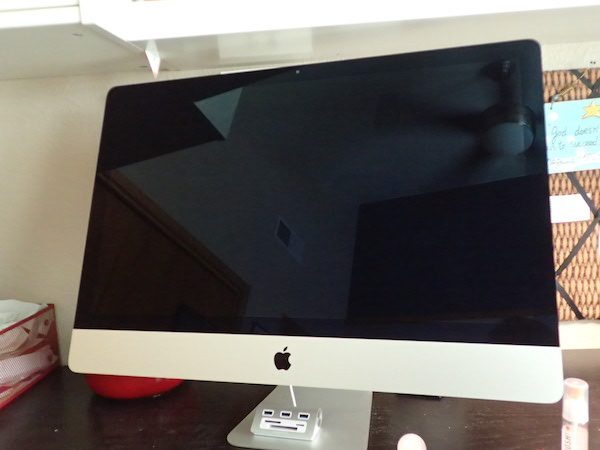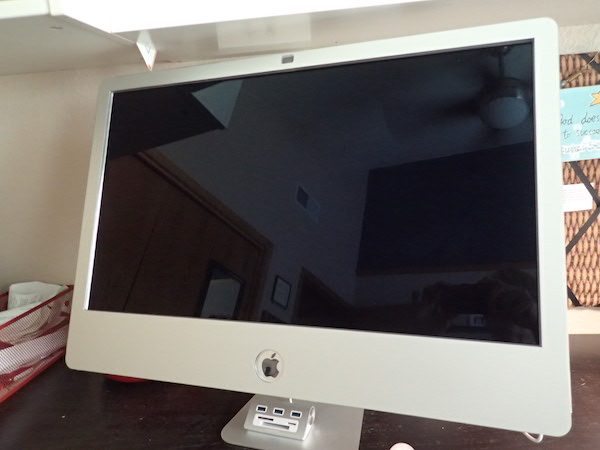 The MaskTouch is a thin (about 0.26-inch-thick) empty frame that fits around the iMac screen. It works by creating an infrared grid that the touch object (fingers, pen, chopstick, whatever) interrupts. Below is a picture of the inside edge of the MaskTouch frame. Each infrared sender/receiver is about 4 or 5 mm and line the entire inside of the frame. Because it's infrared, it's not actually 'touch'. You don't need to touch the screen, just get close enough to interrupt the infrared beams and your gestures will be detected. This has its own set of pros and cons. Without having to touch the screen, it will stay cleaner. However, close pointing can react as a touch.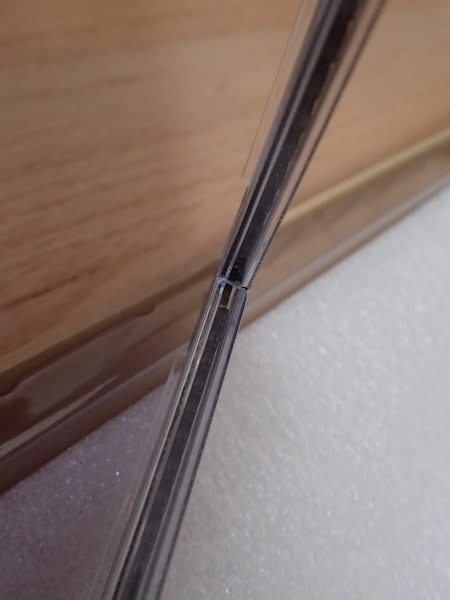 Installation is quick and easy. It comes with double sided tape for each of the corners, I stripped off the tape film, applied it to the corners then fitted the MaskTouch frame on my iMac. It fit perfectly. The bottom right corner of the frame has a 6 inch USB cable that plugs into the USB port on the back of the iMac for power and stays neatly tucked up and away.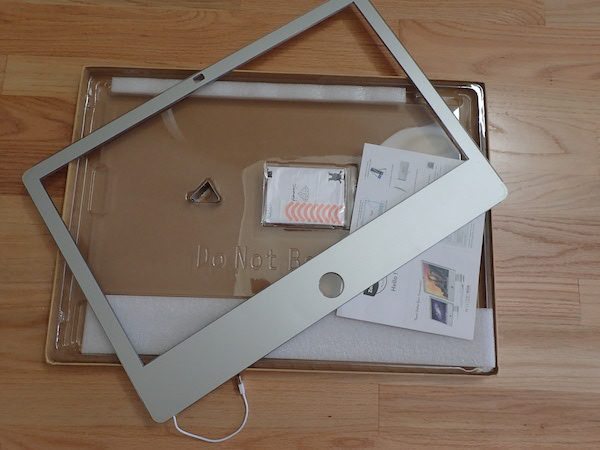 There is also a small metal wedge thingy, a "metal accessory", in the box. The installation picture shows that wedge fitted into the back of the iMac between the screen back and the stand. The wedge thing is only for iMacs after 2012. The instructions did not explain what function the metal accessory served, I assumed it was some kind of grounding rather than additional support because more support wasn't necessary and it would make a lousy support anyway. I was able to sort of fit it in place, but it wasn't as snug of a fit as the front frame.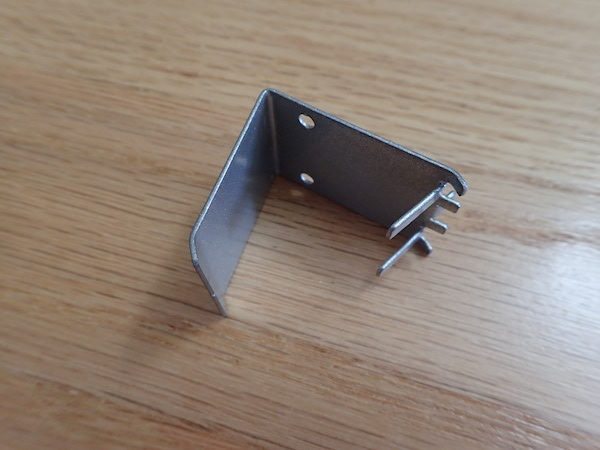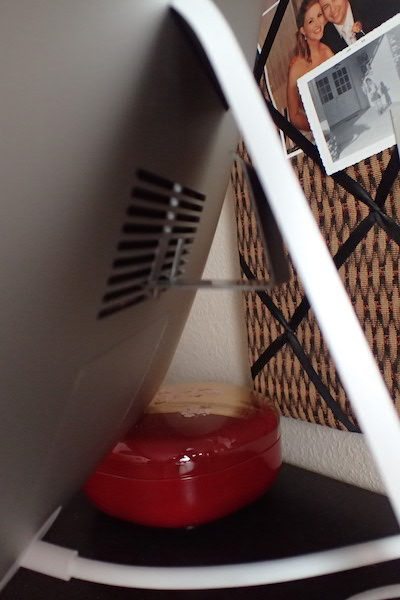 The MaskTouch, iMac version, recognizes one, two, three, four or five finger gestures, allowing clicking, zooming, moving and most navigation. I couldn't quite get it to do everything I wanted and had to switch to my mouse or touchpad occasionally. The MaskTouch instructions include how to display the on-screen keyboard. This is not a big deal as long as you know to look on the right side of the menu bar, not the left. All this works well enough, but not with the ease and speed I have with my keyboard and mouse. As with most tech, you probably have to be dedicated to really get comfortable.
I think, like most tools, the trick is to have the right tool for the right function. The MaskTouch would be great for some art or games. It's also pretty great for walking through a spreadsheet or document with another person since you can point, highlight and move around naturally with one hand. It's not so great for working on spreadsheets or writing a review.
Source: The sample for this review was provided by AOGEK. Please visit their site for more info and Amazon to order.
Some of our links in posts like this one are affiliate links, which means that we may receive a small commission on purchases at no cost to you.
Product Information
Price:
$199 Amazon Prime
Manufacturer:
AOGEK
Retailer:
Amazon
Requirements:
Pros:

Super easy to install
Works as advertised
Good for in person walk throughs

Cons:

Learning curve to get used to it
Some of the gestures were difficult
Close pointing sometime activated the touch