We use affiliate links. If you buy something through the links on this page, we may earn a commission at no cost to you. Learn more.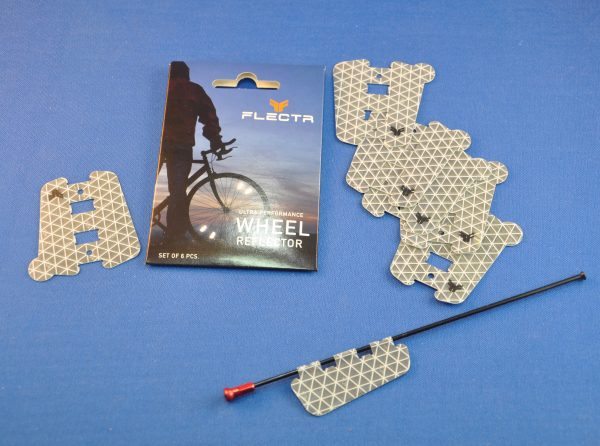 Most of us who bike, work and live in places where we have to interact constantly with motorized vehicular traffic. Since it's very important for the drivers to know you are present, safety reflectors are a part of almost every bike sold. And most of them are cheap plastic things that get easily damaged, look goofy in daylight, and don't have a huge range of sight after getting a little dirty. The FLECTR is designed to change that. It's a small foil "butterfly" that wraps around the spoke and sticks to itself. It is virtually indestructible, weightless, and almost invisible by day. At night, there are thousands of micro-prisms that catch the headlight beams of side approaching vehicles and warn of your presence. This gives the cyclist a fighting chance to stay alive during their ride.
Included in the packet are 6 foils. There are larger packs, and more tape for adding the reflective goodness to other parts of your riding kit. I don't really see why, with this type technology available, I keep seeing people riding with little or no warning that they're out there. Don't be a Ghost Bike waiting to happen!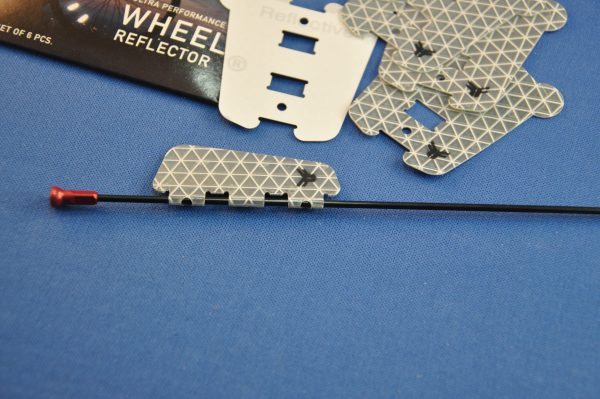 Currently, FLECTR is moving toward the launch of their second generation model. They are again using Kickstarter as their funding partner.
If you have a cyclist friend or family member you care about, back this project, and get them installed. It could save their life.
Source: The sample for this review was provided by FLECTR. Please visit their site for more info.
Product Information
Price:
$18
Manufacturer:
FLECTR
Retailer:
Kickstarter
Requirements:

A life that you care about
Bike with spokes

Pros:
Cons: