We use affiliate links. If you buy something through the links on this page, we may earn a commission at no cost to you. Learn more.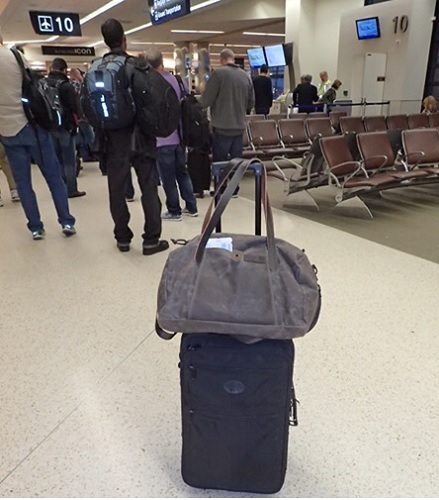 Every adventure has its mundane aspects. Packing and getting there qualifies as mundane, if not downright unpleasant. It becomes even more of a challenge when strict weight and size limits are imposed as on my recent trip to the Rio Parismina Lodge in the jungles of Costa Rica, for a week of tarpon fishing.
The WaterField Designs Vitesse duffel helps out with packing because it is sized to the airline "personal item" specifications, fits easily under the seat and it's tough and lightweight.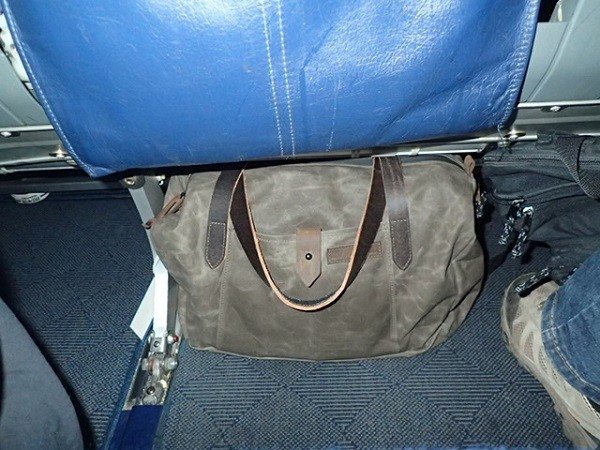 The empty duffel weighs in at 1.3 pounds and can hold over 1 cubic foot of stuff.  There are no frills to this bag.  It's a serious and functional, but classy, duffel.  The two leather carrying straps have a drop of 12 inches, allowing it to be carried comfortably over the shoulder or by the side. The straps have rubber grips on the underside to keep them from slipping.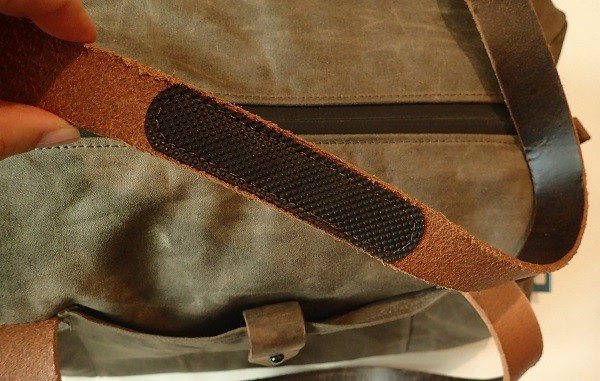 The leather straps are also the right size to loop over the pull handle of a standard carry-on suitcase.  The Vitesse duffel comes with a removable strap that can be adjusted so you can wear the bag cross-body or hip height.
The WaterField design people have simplified the interior pocket configuration.  There are two flat zippered interior pockets, one on each side, each with a slot area behind it.  I used that slot area to hold my travel document folders. The rest of the interior is spacious and open for big or little items.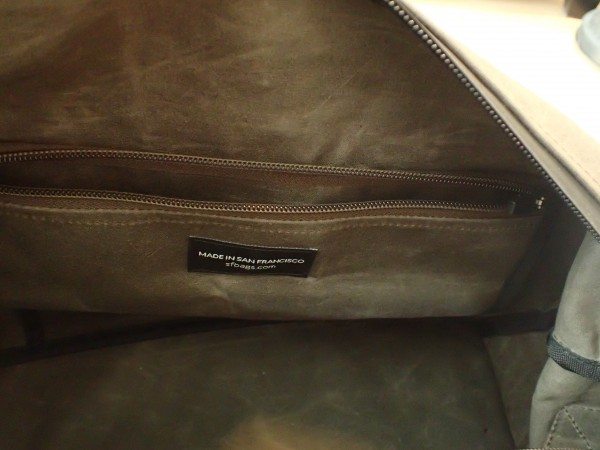 There's also one exterior pocket with a tab lock that came in handy for my phone and boarding passes.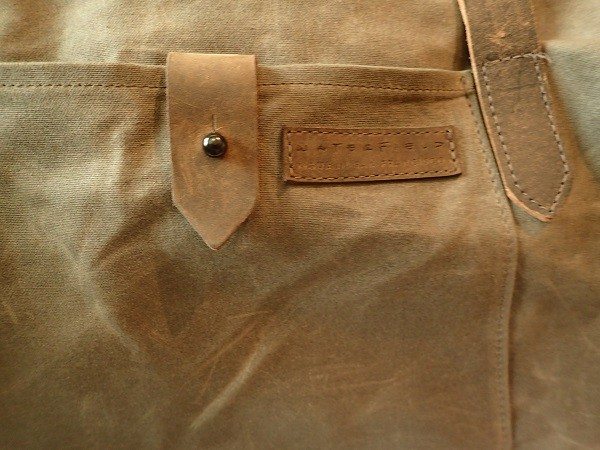 The top zipper is about 16 inches long and has a rubberized shield to resist water, in case it's left out in a jungle downpour.  Tropical areas are also home to many insects; ants and cockroaches thrive. The top zipper shield was security against those as well.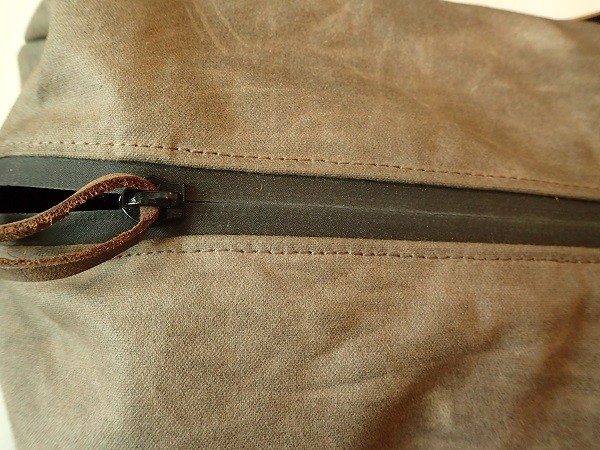 Lastly, there's the monkey test.  I set the WaterField Vitesse duffel on the monkey feeding platform and called the monkeys.  These are uncivilized monkeys and calling them is an acquired skill I learned from our host, Judy.  To do it,  you have to make a  loud "Woop woop woop" sound that reverberates through the forest.  After a few minutes the monkeys came crashing through the trees from where ever it is they hang out during the day.  They scampered down the trees and over the bamboo to the waiting WaterField Vitesse duffel (and, full disclosure, bananas).  The monkeys seemed to approve.  I'm pretty sure that's a smile.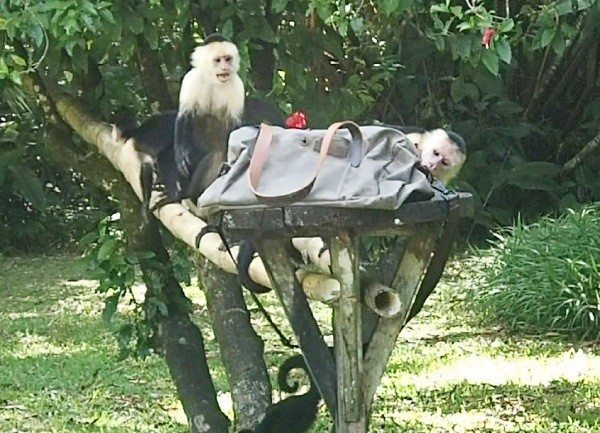 In conclusion, I don't want to have to pamper my luggage. I'd rather focus on the adventure than worry about scratching some high-end brand-named luggage.  The WaterField Vitesse Duffel waxed canvas and sturdy leather did not need or want coddling.  It was tossed, dragged, stuffed, kicked, pawed by monkeys and came home without a complaint.  This is a definite keeper.  My challenge will be to keep it out of my husband's (and the monkey's) hands.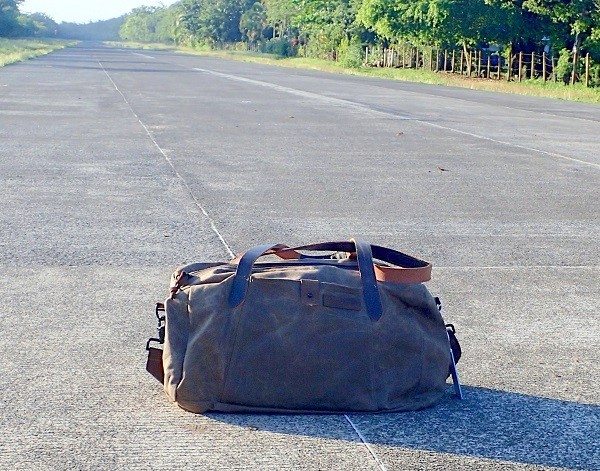 Source: The sample for this review was provided by WaterField Designs. Please visit their site for more info.

Product Information
Price:
$149
Manufacturer:
WaterField Designs
Pros:

Lightweight, well sized.
Strap/handle configuration is comfortable and functional.
Simple interior pocket design.
One exterior pocket minimized confusion while allowing quick access.
All interior seams are finished.
Leather handle connection to body is reinforced.
It can be folded up flat for easy storage or to carry with you.
Top zipper secures against moisture and bugs - an excellent upgrade over standard zippers.
No coddling necessary!
Monkeys approve.

Cons:

It's a little pricey, but will probably last forever.