We use affiliate links. If you buy something through the links on this page, we may earn a commission at no cost to you. Learn more.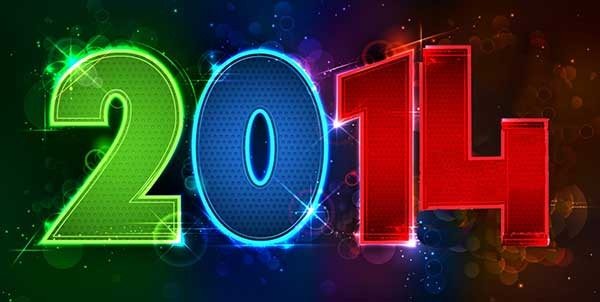 At the end of each year I like to put together a top 25 list of our most popular posts of the year according to traffic reports for the site. Is this year's most read article even from 2014? Is it the same article that's made the number one spot for the last three years? Click through to find out 2014 shaped up.

25. Apple iPod nano (7th generation) review by Larry Geisz (February, 2013)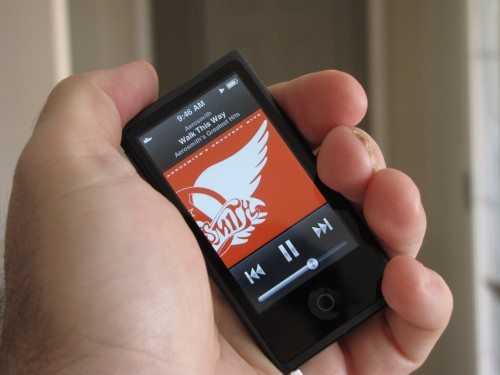 We start off with a review that wasn't originally written in 2014. It was in the #6 spot last year, so it's fallen quite a bit. Does that mean that stand alone audio player's days are numbered? I think so. I don't use one anymore and I also rarely listen to music files saved on my computer. I almost exclusively listen to streaming services like Slacker and my new favorite Pandora on my phone or MacBook Pro.
24. The Mohu Sky HDTV Antenna review by Dave Rees (September, 2013)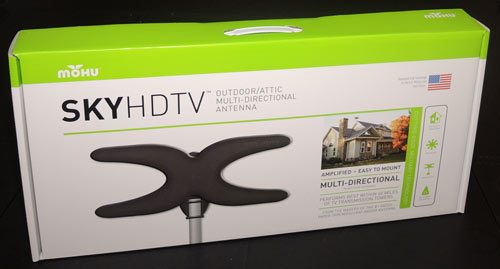 I haven't cut the cord with DirecTV yet but products like this antenna make me consider it – if I lived in a better location that would let me get reception for all the network channels.
23. Griffin PowerDock 5 Charging Station review by Janet Cloninger (September, 2013)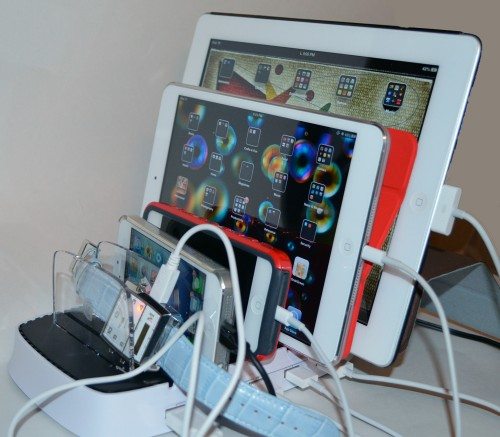 There must be a lot of people out there that have so many gadgets that they need a special charging station just to keep them juiced up. I have a lot of devices, but so far I don't need something like this.
22. How to: ES File Explorer for Android – Cloud Management Heaven by Ian Lim (May, 2012)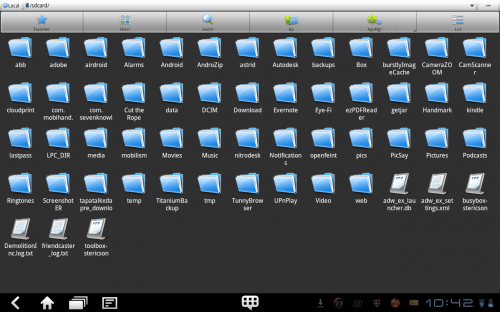 Seeing this Android-centric article prompts me to make a better effort to feature more Android app reviews in the coming year.
21. Joyetech EGO-T e-Cigarette review by Ian Lim (October, 2012)

This review is two years old and was in the #4 spot last year. When I first heard about electronic cigarettes I was happy to see an alternative to the real thing which I think is nasty and dangerous. But this year I've seen some articles that say that these devices are just a gateway to the real thing. What do you think?
20. Dropcam HD WiFi Camera Review by Julie Strietelmeier (June, 2012)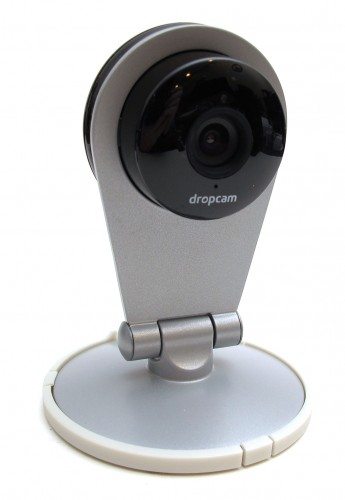 It seems weird to me that this review of an older model of Dropcam from 2012 is on this list and the review of their newer / better model Dropcam Pro didn't make the list at all.  I still use the Dropcam Pro. It's my favorite security camera.
19. Monster NCredible NTune On-Ear Headphones review by Janet Cloninger (December, 2012)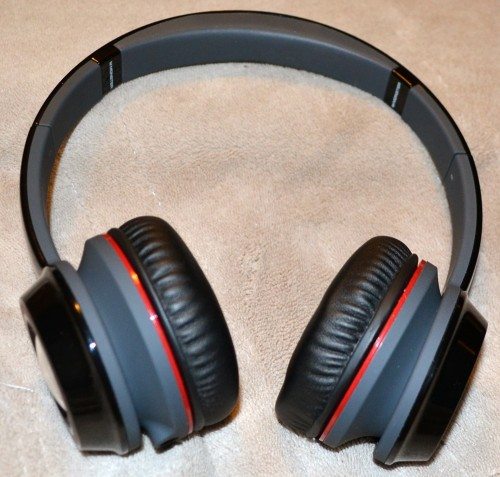 Two years old and this headphone review is still in our top 25 list. It's not fallen all that far from last year's #12 spot. Think it will still be on the list next year?
18. Otterbox cases for the iPhone 6 Plus by Janet Cloninger (September, 2014)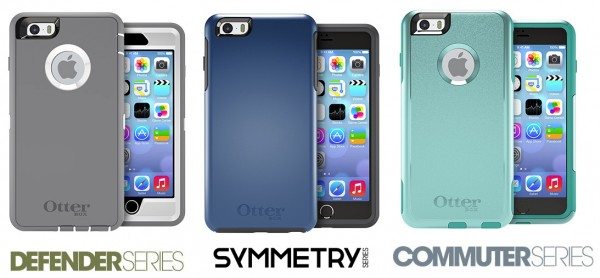 We've finally come to an article that was actually written this year. It's not a review, but news about uber protective cases for Apple's latest and biggest phone.
17. Samsung Galaxy Note 4 review by Julie Strietelmeier (November, 2014)

This is Samsung's best phone yet. Metal body, microSD card slot, heart rate monitor and the S Pen make it a good choice for a high end phablet. If I didn't have an LG G3, this would be the one I'd buy.
16. Zepp sensor for golf review by Larry Geisz (Decemeber, 2013)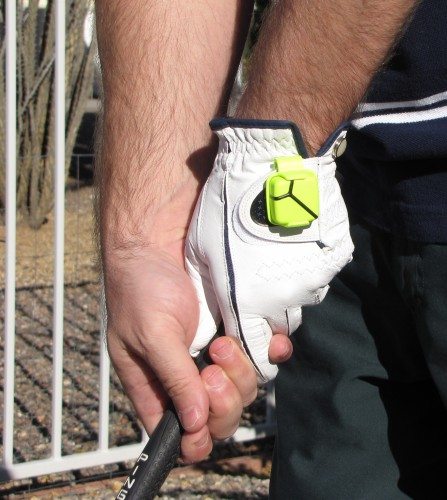 There must be a lot of Tiger Woods wannabes out there in Internet Land. Hey whatever it takes to shave a few swings right? Actually I have no idea because I've not played a round of golf in my life. 😉
15. SimpliSafe 1500 Home Security System Review by Julie Strietelmeier (July, 2009)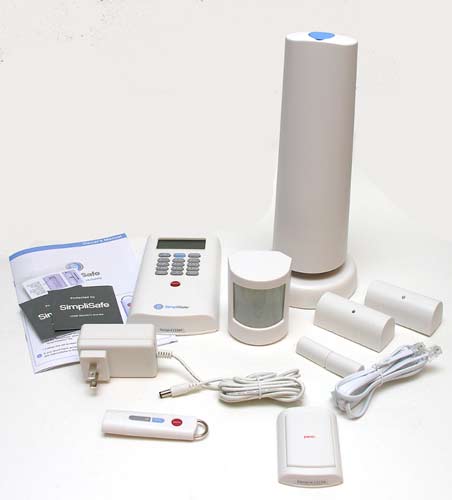 Down from the #9 spot on last year's list, this review from 2009 continues to get its share of traffic. I still use it in my house so it's still working after five years.
14. Keurig 2.0 Model K550 Coffee Brewing System review by Janet Cloninger (November, 2014)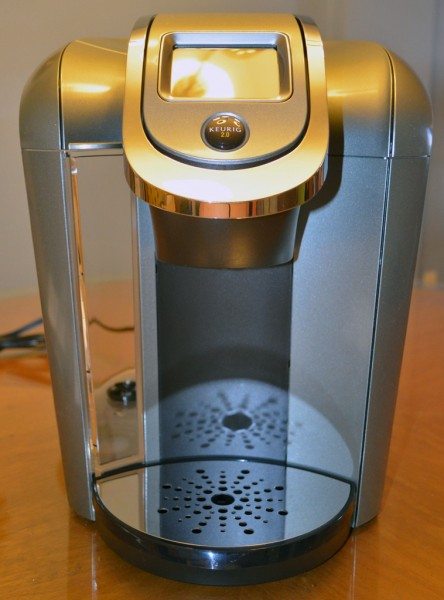 This review was only posted last month, so it's impressive that it is the 12th most read post on The Gadgeteer for 2014. Janet always does a great job explaining how to use the gadgets that she's reviewing. She actually receive an email from someone who thanked her for helping her understand how it worked better than the included instructions.
13. Android Mini PC review by Elizabeth Rodriguez (September, 2013)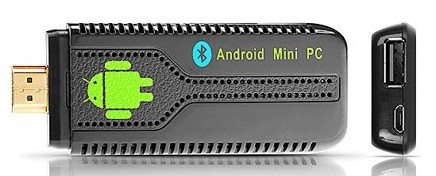 This cord-cutting gadget review is from last year, but it makes the top 25 list – again. It's even more popular than last year, gaining 2 spots from #15.
12. LYNKtec Apex active stylus review by Julie Strietelmeier (February, 2014)

Active styluses are gaining it popularity because of their resemblance to a real pen with a narrow tip. This one from LYNKtec showed promise but the lack of an auto-off feature and problems with diagonal lines kept it from going on my favorite gear list.
11. Wolfgang Puck Pressure Oven review by Andy Chen (May, 2014)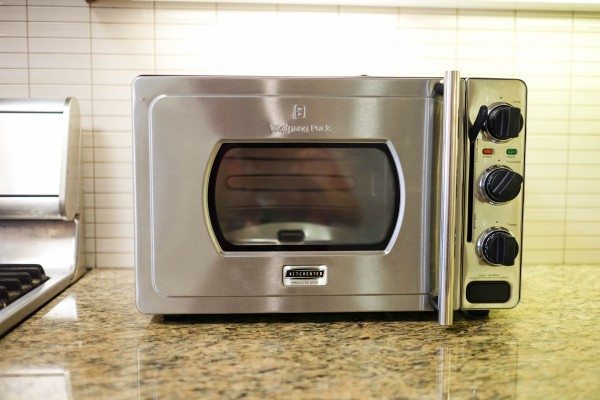 Andy put on his chef's to review this cooking appliance. In the end he wasn't overly impressed because of space constraints and weird door design.
10. Make it yourself – Midori Traveler's style leather Moleskine Cahier or Field Notes notebook cover by Julie Strietelmeier (August, 2013)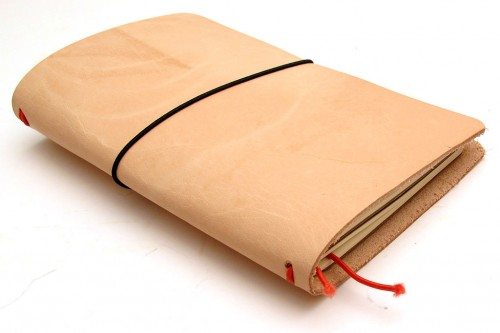 I'm surprised that this do it yourself article earned so much traffic this year. I enjoyed writing the article and plan to do more how-to type posts in the new year.
9. Pittasoft BlackVue DR550GW-2CH dual dash cam review by Andy Chen (August, 2013)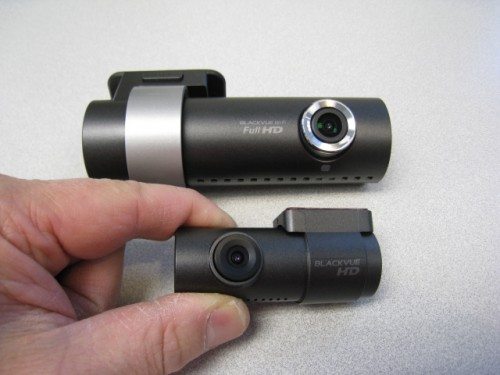 I can see why this dash camera review is popular, because it includes a second camera to record what's happening behind you. I also discovered dash cams this year and will have my own dual cam dash cam review soon.
8. Samsung Galaxy S5 Android smartphone review by Julie Strietelmeier (May, 2014)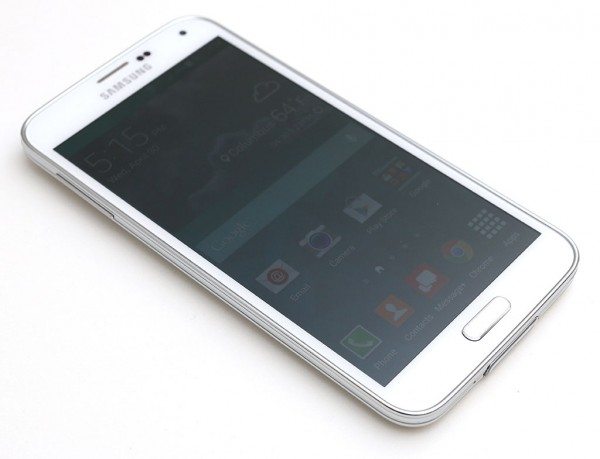 Unlike the Samsung Galaxy Note 4 which I liked very well, the S5 was mostly just meh. There was nothing wrong with it, but it wasn't different enough from the previous model to elicit any oohs' and aah's from me.
7. magicJack PLUS Review by Bill Kuch (July, 2011)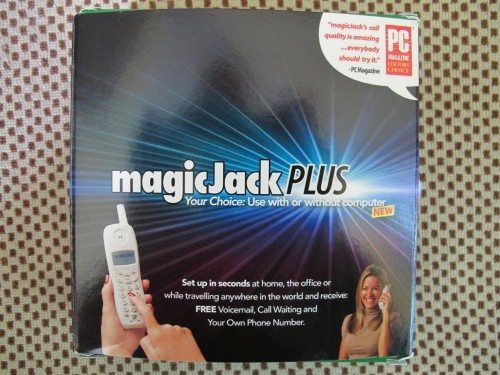 Well what do you know, the most read review of 2011-2013 finally drops from the #1 spot. With well over 2000 comments, this review keeps going. Just goes to show that analog phones are not long for this world.
6. SJCAM SJ4000 Action Camera review by Raul Sanchez (October, 2014)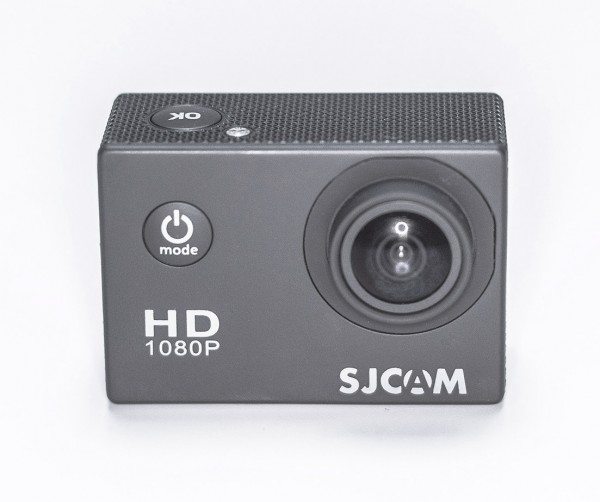 I'd never heard of this brand of action camera until Raul reviewed it. Looks like there are some worthy (and less expensive) competitors to the popular GoPro line of action cameras.
5. Adidas Springblade Running Shoes review by Julie Strietelmeier and Dave Rees (August, 2013)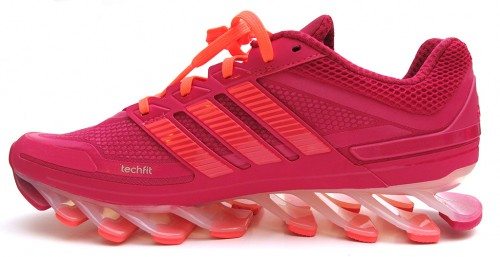 What are the odds that a review would remain in the exact same spot as last year? The Adidas Springblade review does that. I guess people are into goofy sneakers.
4. Shark Rocket HV300 ultra-lightweight upright vacuum review by Julie Strietelmeier (February, 2014)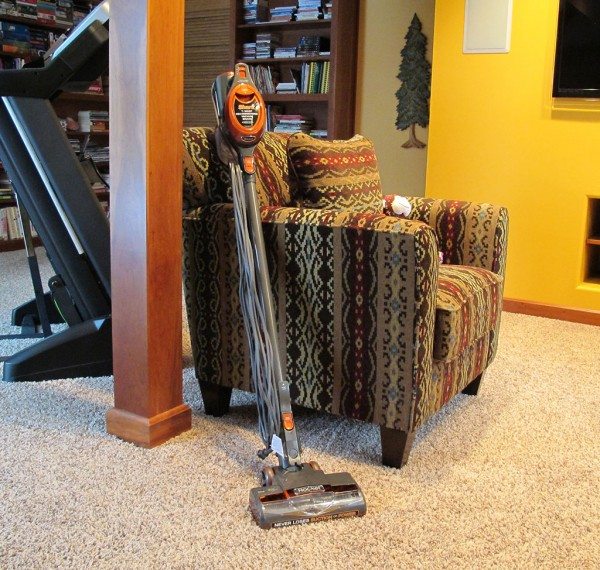 Except for the fact that it won't stand up on its own, I still like everything about this vacuum. It doesn't require bags, doesn't weigh a ton and it picks up dirt like a champ. I like it so much that I'm considering buying one of their full sized vacs soon.
3. Bellroy Slim Sleeve Wallet review by Andy Jacobs (August, 2013)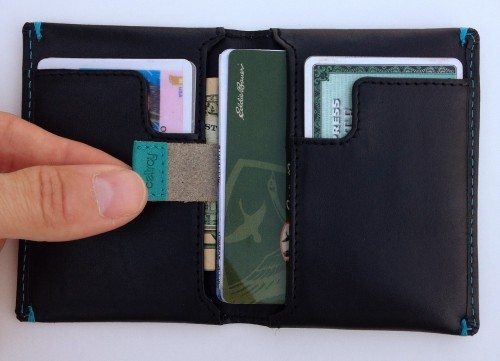 With all the money clip and minimalist wallet projects on Kickstarter, I have been wondering if regular wallets were losing their appeal. I guess not. I personally like a regular wallet that has pockets for cards and money. No clips for me thank you very much.
2. Adonit Jot Script stylus review by Julie Strietelmeier (January, 2014)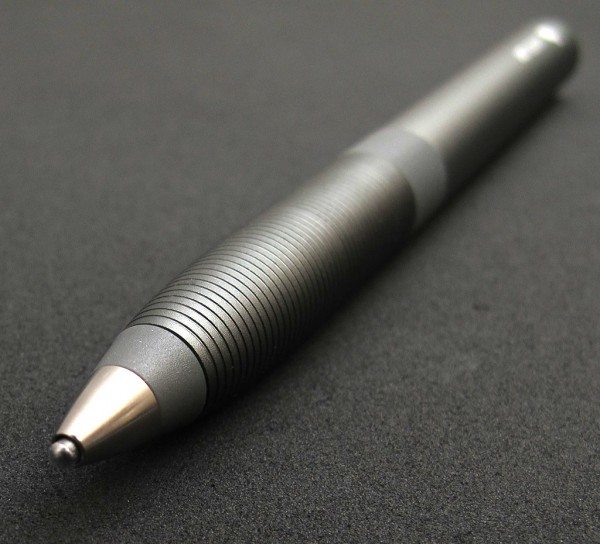 The Jot Script is the nicest active stylus that I reviewed this year. It looks nice and feels nice in your hand. It works fine as long as you use it with an iOS device and one of the compatible apps. It definitely gives us an idea of the future of the stylus.
1. AMC movie theater calls "federal agents" to arrest a Google Glass user by Julie Strietelmeier (January, 2014)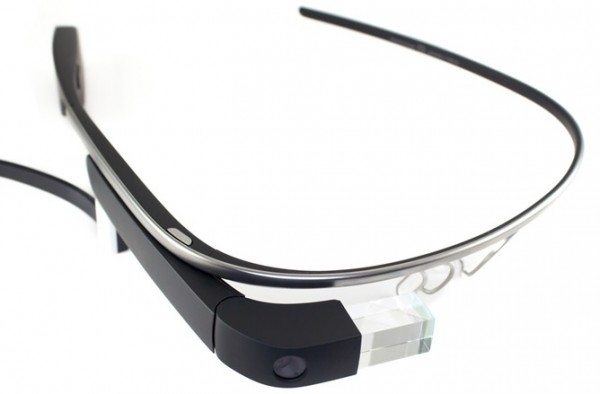 With 376,222 views, I'm not surprised that this article ended up being the most read article of 2014. Writing this article was a very crazy ride because it ended up getting covered nationally on big news sites. I had phone calls from newspapers and other "interesting" people. It was my first experience with publishing a breaking news story. It ended up teaching me some important journalism lessons that I continue to benefit from today.
Many thanks for all the hard work that everyone on the Gadgeteer team put in to bring you the great reviews, articles and news posts that made this year's top 25 list and all the 1500 other posts that didn't make the list.
What was your favorite product of 2014? Did we review it?