We use affiliate links. If you buy something through the links on this page, we may earn a commission at no cost to you. Learn more.
I wanted to share a few iPhone and other smartphone software news items that I've received so far this week…
GeoGraffiti
GeoGraffiti allows people to record, publish and retrieve location-specific phone messages, called "Voice Marks," – quick voice messages captured via phone that share information (opinions, tips, sales, advice) about a restaurant, event, activity, etc. Voice Marks are linked to a locality using a zip code or geo-tagged using latitude/longitude coordinates. GeoGraffiti voice platform aggregates and publishes content generated by end-users with any mobile phone on any wireless carrier in the US or accessed via computer. There's even an iPhone specific app available for it.
WebIS.net iPhone apps
From the same folks that make Pocket Informant for Windows Mobile, comes 3 iPhone apps:
Note2Self – Note2Self is an audio recorder and voice note emailing solution for people who keep track of their task items via email or or store voice notes on the phone itself. Note2Self allows you to quickly record a voice note, save it and automatically send it to any email address…all without pushing a single button.
Speedster GPS – Speedster GPS shows you your speed and altitude in real-time using the GPS on your iPhone 3G. It will not work on a first-generation iPhone or iPod Touch. It also tracks your speed, distance travelled, and altitude as you drive, jog, or boat. Speedster is a fun app – its not something to be relied upon in court. While the calculations and data we show are accurate to the 12th degree it is based on AGPS data on the iPhone which can vary from being extremely accurate to not so accurate.
Pocket Informant – Not available yet, coming soon… Pocket Informant is The Next Generation in Personal Daily Management. Pocket Informant for the iPhone doesn't just simply let you view your daily events but lets you really work with them. So many calendar or task applications are either too hard to use or too simple to be useful. Pocket Informant takes eight years of mobile experience and brings a fresh perspective to the iPhone user.
Handmark releases Wheel of Fortune Deluxe and Jeopardy Deluxe games
Currently available for BlackBerry, Palm, and Windows Mobile users though Handmark's site.
Preview videos of Wheel of Fortune Deluxe and Jeopardy Deluxe can be viewed using these links:
http://www.redspicks.com/jeopardy_deluxe/
http://www.redspicks.com/wheel_of_fortune_deluxe/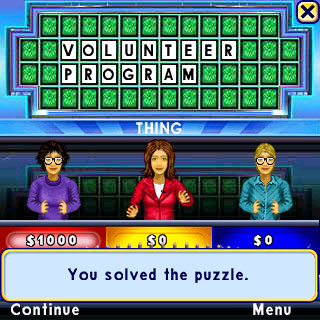 —-
HanDBase for iPhone is coming soon
HanDBase is on its way to iPhone. For over a decade, HanDBase has become
the favored mobile database for Palm, Windows Mobile, BlackBerry and Symbian devices as DDH Software developed versions for each platform.
There's a YouTube video preview of the new iPhone version at:
http://www.handbase.com/iPhone
—-
Shaker 1.0 for iPhone and iPod Touch
Shaker is a puzzle game for iPhone and iPod Touch. It is similar to a well-known classic puzzle game, but with a twist. Before the game starts choose how you want to control the game:
    * Classic - by tapping buttons that appear on the screen below the playing field
    * Stirred - by using simple finger gestures
    * Shaken - by shaking your iPhone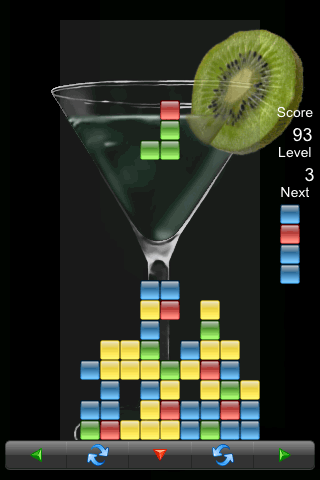 As blocks with 7 basic shapes composed of four objects each fall down the playing field you can manipulate them by moving sideways and/or rotating by 90 degrees, with the goal of completing a row of objects without gaps. When such row is completed, it disappears, and any objects above the deleted row will fall. As the game progresses, the blocks fall faster, and the game ends when the stack reaches the top of the playing field, so no new blocks are able to enter. Your score increases each time the row is removed or you "drop" the falling block. At the end of the game, if your score reaches the top-10 list one of 101 martini recipes stored in the program is randomly unlocked. Unlocked martini recipes can be viewed by touching the Info button that appears on the Title or High Score screens. You can also change the shape and color of objects that make up the blocks.