We use affiliate links. If you buy something through the links on this page, we may earn a commission at no cost to you. Learn more.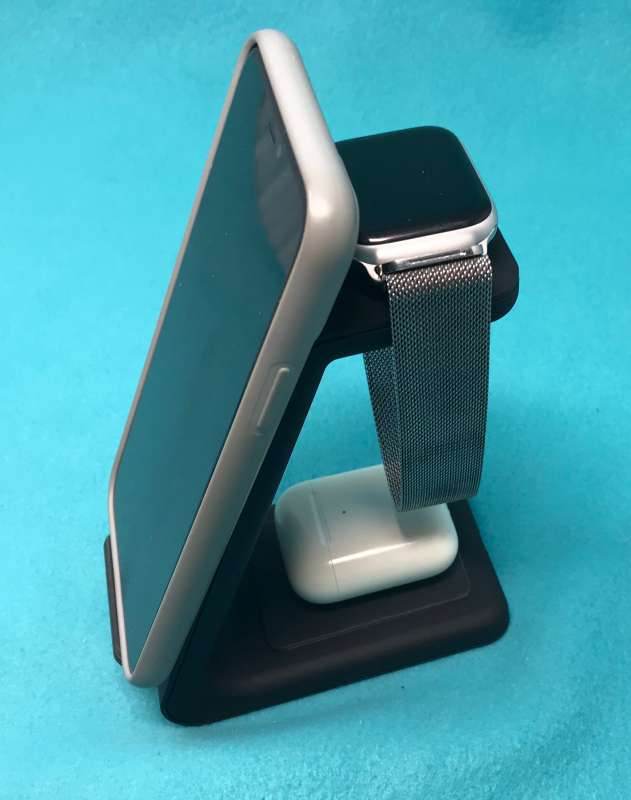 REVIEW – As our digital lives progress, we suddenly find we have a network of things that we are carrying around. Phones, earbuds, watches, tablets – and everything needs recharging at some point. Since we aren't yet able to leverage the Universal Will to Become to power all our things, we have to pause every so often to allow them to recharge. My office and various parts of the rest of the house are literally littered with pads, stands, and wires that offer charging to a single device. But JoyGeek has a better idea: combine chargers into a single unit that is compact, sturdy, and elegant. The result is their Ultimate Wireless Charging Station. For some Gadgeteers, this descriptive title will ring true. For others, it may not. Let's check it out in further detail.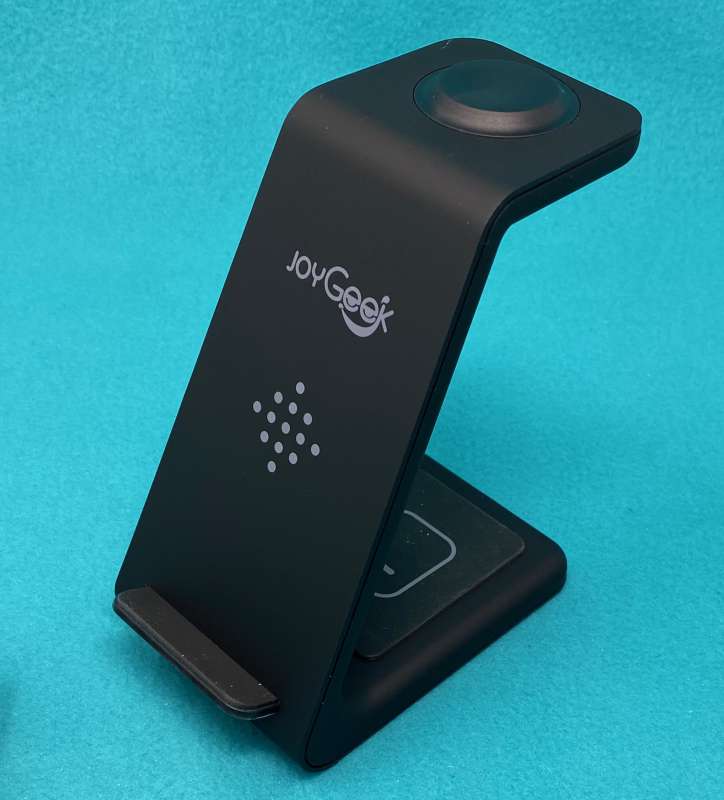 What is it?
A single charger that can simultaneously charge a Qi-enabled phone, an Apple Watch, and a set of wireless earbuds.
What's in the box?
Three-item charger tower
USB-A <=> USB-C cable
USB-A wall wart charger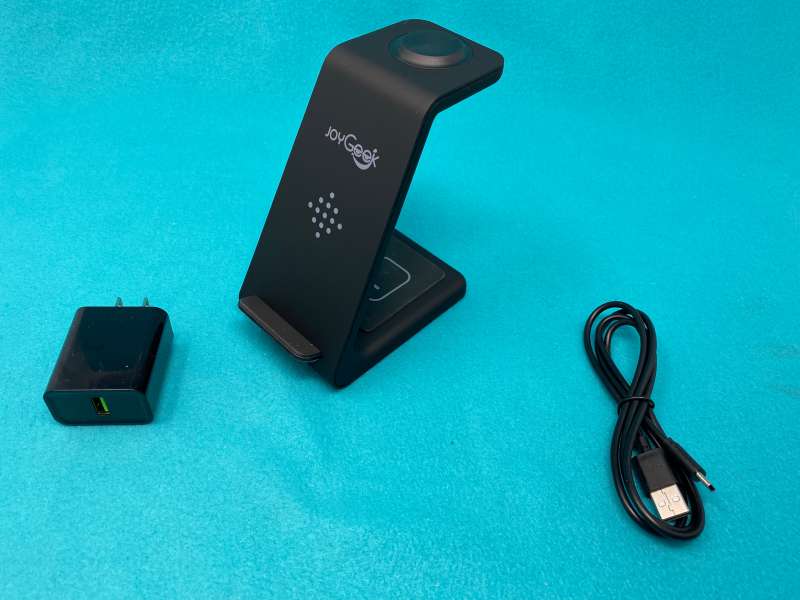 Hardware specs
3W, 10W ,and 5W output
Input 9V-2A
Qi compatible on front and rear units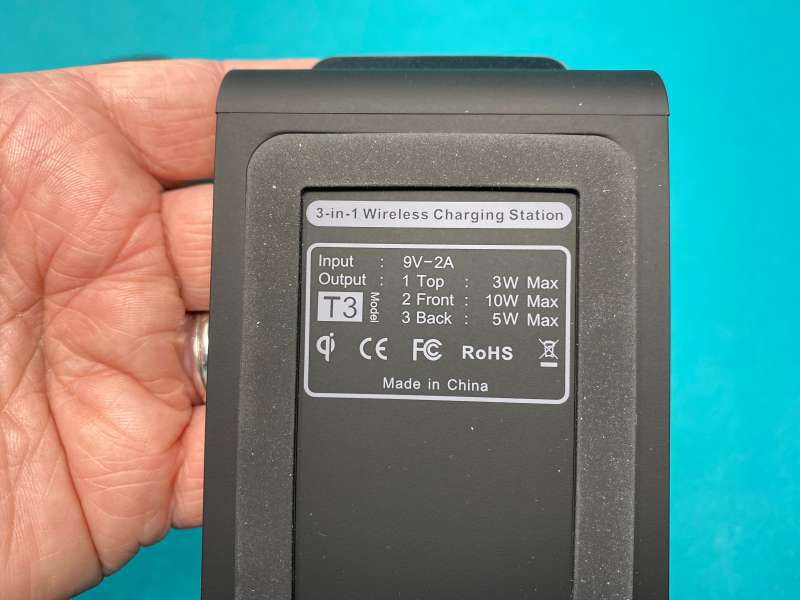 Design and features
The 3-in-1 is a solid tower that stands about 5" off a solid surface. Available in black or white, it will fit into a space as small as 4.5" x 2.75". There is a lip to hold the phone on the front, which also contains LEDs to show a connection with each of the three charging areas. (More about this later.) The phone charger holds your device at a 64º angle, which makes it quite easy to glance at when a notification arrives, and will allow facial recognition, if your device is so equipped.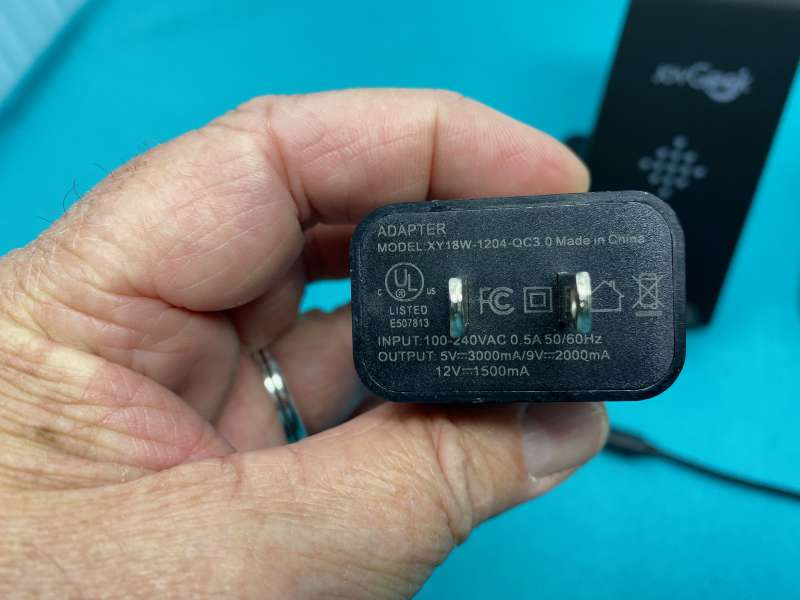 Running parallel to the base behind the top of the phone rest is a small platform (2.125" x 1.875") with a 1" diameter Apple Watch charger. The top of this platform is almost 5" above the base, which means you can have looped bands that will not hang down and block access to the earphone charger below.
On top of the base, behind the phone stand, is a 2.5" x 2" Qi charging pad. It's fully Qi, but is designed (right down to the image silk-screened on it) for earbuds.
To avoid having to look around behind the stand to see if your watch or earbuds are connected, there are three LEDs on the phone lip that show when a device is connected properly. They light up for about 20 seconds, and then go out, so if this is on your nightstand, you're not going to have to cover them. If the device is disconnected and then re-connected, they light up again, and then go out. It's much better than trying to see that tiny AirPods Pro LED through the protective case I carry mine in.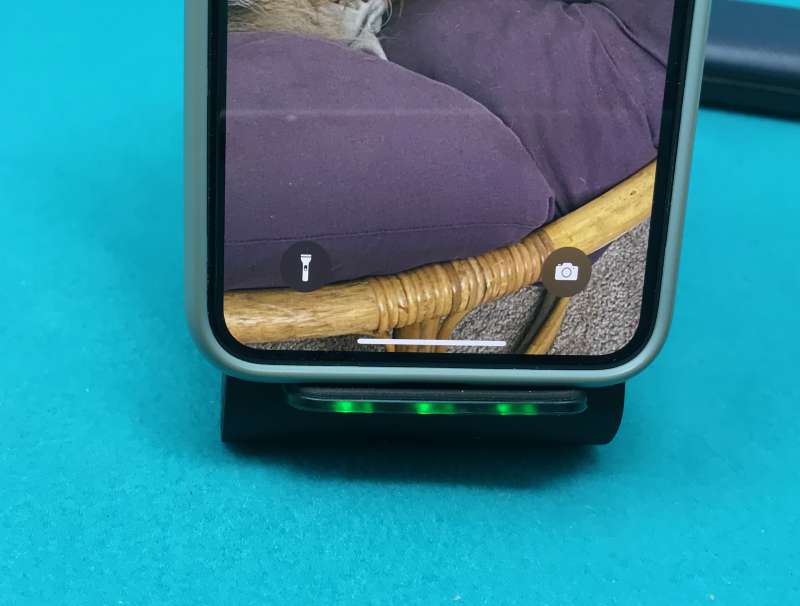 Performance
The setup of the JoyGeek wireless charging station is dead simple: plug it in, set it down, place your devices on it. What I find truly innovative is that each of the three charging mats have different voltages. The top (Apple Watch – sorry, Android watch folks!) one is rated at 3 watts, the front (Phone) one is rated up to 10 watts, and the rear (earbuds) pad is rated at 5 watts. All this from a 9V-2A wall wart! When I have a little writing or video watching to do, it's so easy to plop my phone on there, and then it reminds me to check the level of the battery on my watch. Since it's all in one place, I don't grab my phone and run off without my watch as frequently.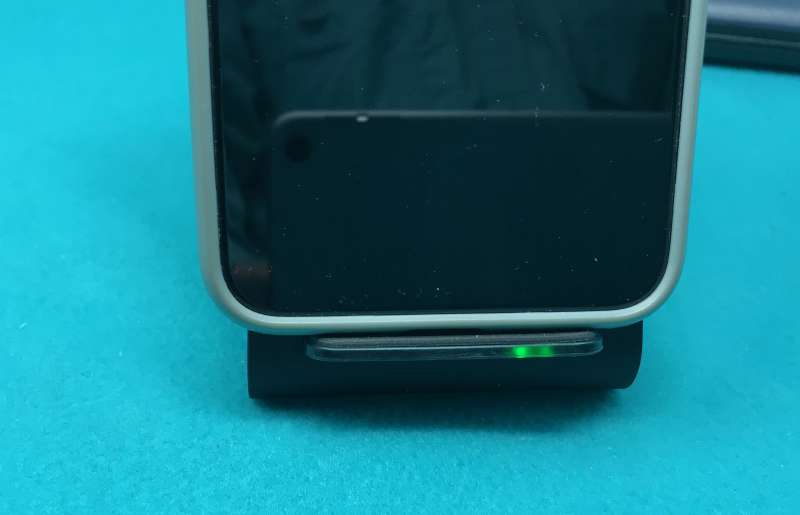 What I like
LEDs that indicate connection and then go out!
All-in-one design
Very sturdy – could pack for travel
Various voltages for each charging pad
What I'd change
This is close to geeky perfection for my needs!
Final thoughts
While I have used and reviewed many Apple Watch and iPhone charger combinations, few have been as compact and desk-friendly as the JoyGeek 3-in-1 wireless charging station! Having the phone at a good angle, raising the Watch charger up to allow for a band that cannot be taken apart, and having device-appropriate charging specs for each area are such good decisions. I'm sure there will be copycats out soon enough, but right now, this is the item for me!
Price: $38.98
Where to buy: Amazon
Source: The sample of this product was provided by JoyGeek.