We use affiliate links. If you buy something through the links on this page, we may earn a commission at no cost to you. Learn more.
This review was not on my to-do list. But I thought this iPhone application was so imaginative, well thought out and useful (at least to me) I had to write a quick review on it. My wife and I enjoy trying different wines, rarely focusing on any particular one. And as the story goes, we can never remember what we have and have not tried. And on those rare moments we do, we have no idea whether we liked, loved, or hated it.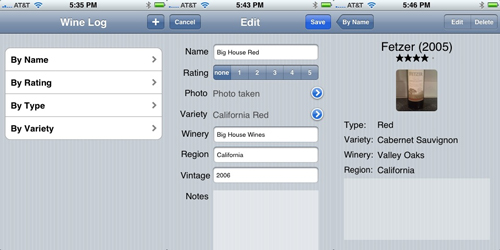 Well, Jeff Kunkle has released a very useful and imaginative iPhone application/database that enables you to keep track of all the wines you taste. Wine Log allows you to archive those wines you try and record not only the details of the wine but your thoughts and a picture of the label as well.

The entries in the database included: name, rating, variety, winery, region, and vintage. Once entered you can search the database by name, rating, type, and variety.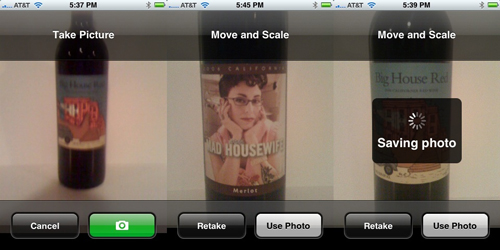 During the process of entering the wines info, you can also take a picture of its label, adding it to the databases record.
Conclusions
I love the fact that when my wife and I are searching the wine shelves or wine tasting somewhere, we can now look up whether or not we have tried a certain one and more importantly liked a wine before buying. Or if we are wine tasting somewhere, we can record our 'must buys' for when we are ready to purchase.
Wine Log is a great, inexpensive iPhone application that fills a useful niche. And at $2.99, its priced at a point that any wine drinking, iPhone owner should give it a try. I really do recommend this application.
Product Information
Price:
2.99
Manufacturer:
BytePlan
Requirements:
Pros:

Great, intuitive iPhone application
Inexpensive
Integrated photo capability

Cons: