We use affiliate links. If you buy something through the links on this page, we may earn a commission at no cost to you. Learn more.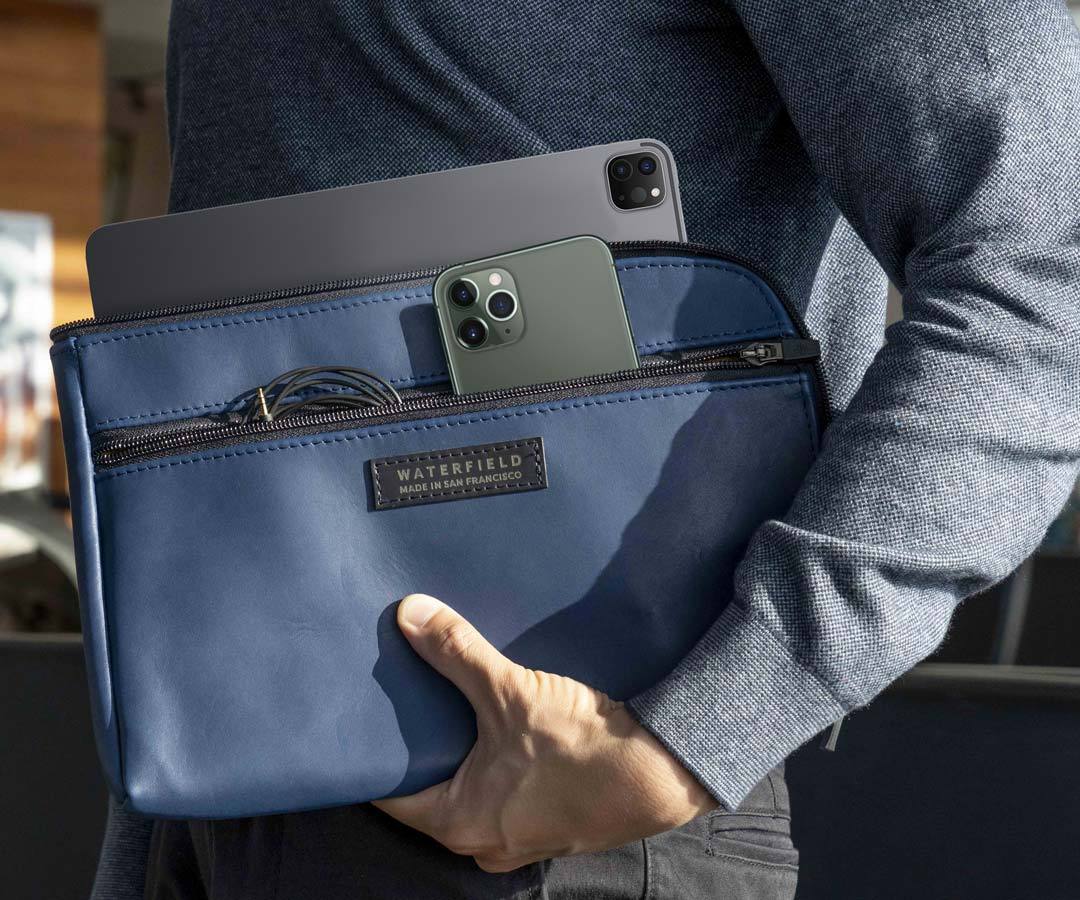 NEWS – Hey! Do you folks remember when we rode in airplanes regularly? And we actually left the house to "go to work?" Yeah, me neither. But the fine folks at WaterField Bags in San Francisco are providing inspiration toward the end of sheltering in place and resuming air travel and once again enjoying this big, wide, world: the Air Caddy. At heart, it's a folio that holds all the stuff you might need during your flight, so you don't have to root around in your under-seat or overhead carry-on.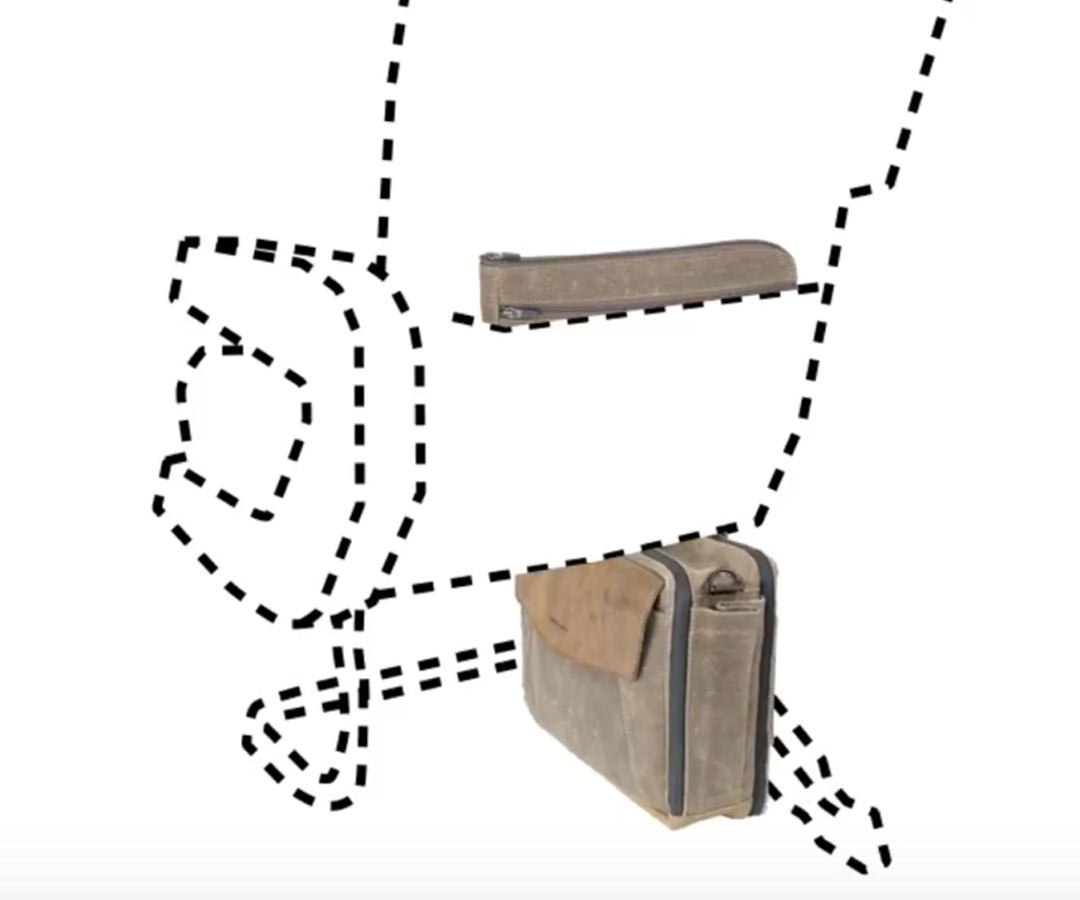 Designed to house an iPad Pro with a Magic Keyboard, plus the power bricks and headphones and other items you may use adjacent to it, it presents as a thin, elegant, and organized – um – organizer.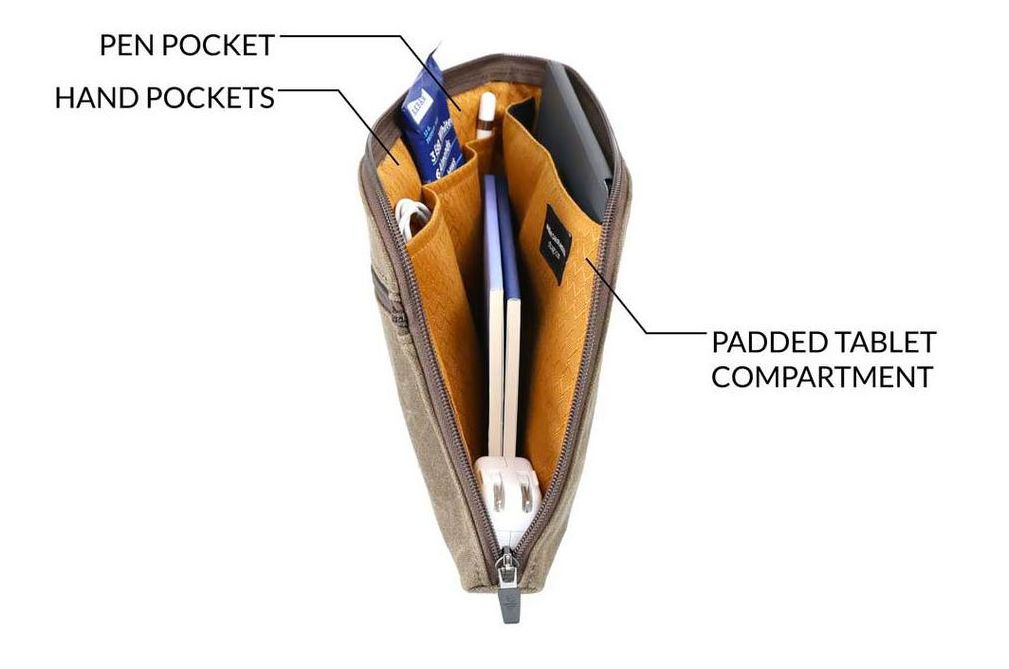 Available in several textile/material choices, colorways, and sizes, the Air Caddy can easily hold just the items you tend to (or plan to tend to) take with you on a flight. But I can see how this could be your commuting bag, if you have little need for major items during your workday. Over the last few years, I have tried to pare down my EDC stuff, and, at times, I get positively minimalist. But, then a new bag will come along and woo me with pockets that need to be filled! I'm sure none of you ever succumb to carrying stuff "just in case" or "well, this could fit in here." Pretty soon, the bag that was for an iPad and charger and keys has 3 different dongles, 5 pens, two magazines, and a battery pack, along with three different sets of earbuds.
With the Air Caddy, it appears that getting past the phone, iPad, and chargers may present a crowded interior, and that limit is a good way to pare down the unnecessary things we carry. Thanks for the Tech diet, WaterField! Also, thanks for reminding us that this will soon be behind us and air travel will return, in whatever modified fashion it returns in.