We use affiliate links. If you buy something through the links on this page, we may earn a commission at no cost to you. Learn more.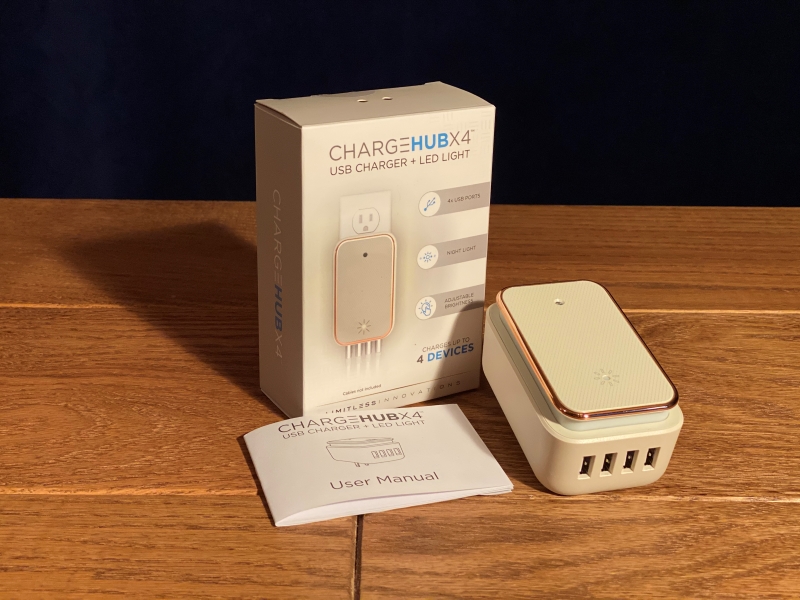 REVIEW – How many devices do you need to charge? If you're anything like me, you have at least one phone, wireless earbuds, an iPad, a watch, a few flashlights, a Bluetooth speaker, portable battery chargers, etc. And those are just my devices. My wife and kids all have a number of devices to keep charged as well. All that to say, there's almost always something being charged at any given time in my house. Enter the ChargeHub X4 from Limitless Innovations.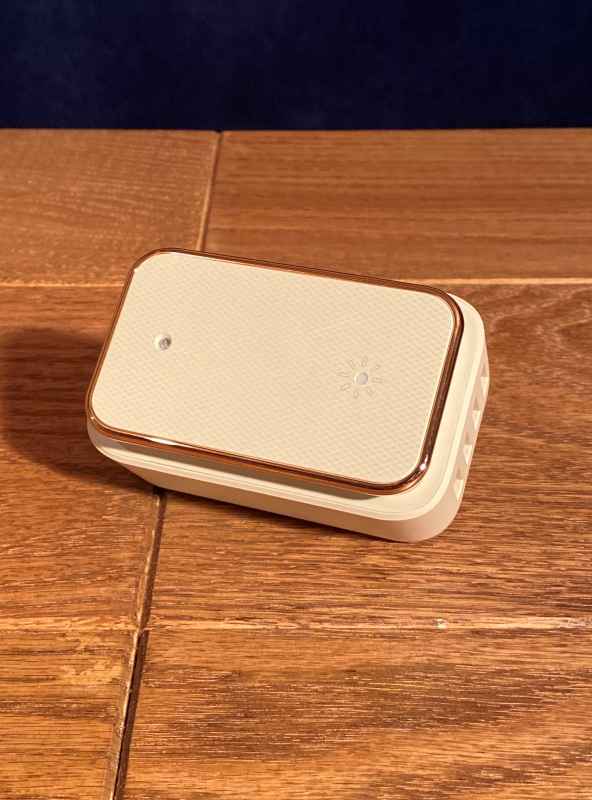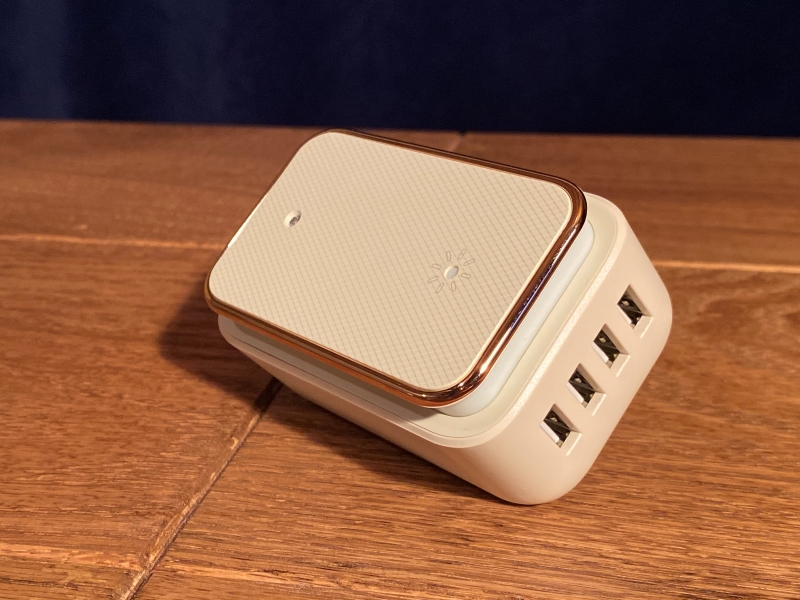 What is it?
The ChargeHub X4 is a multi-port device charger that plugs directly into a wall outlet, allowing you to charge up to 4 devices at one time. Each port is capable of putting out up to 2.4 amps of current, up to a total of 5 amps across all four ports. This is plenty of power to charge a larger device like an iPad at full speed, while also charging a phone, Bluetooth earbuds, or any other smaller devices at the same time. In addition to the four charging ports, the ChargeHub X4 includes a variable brightness LED night light for helping find your way in the dark. Folding prongs make it easy to pack it up when you need to take it on the go.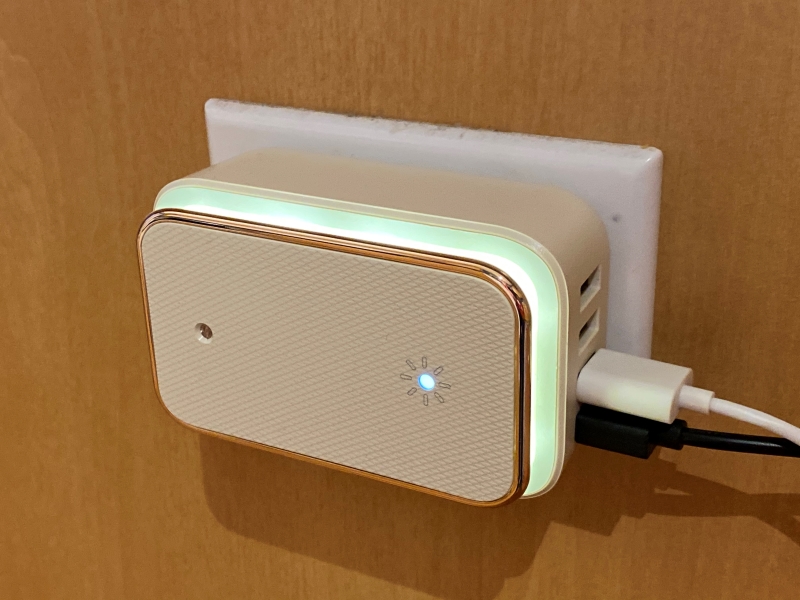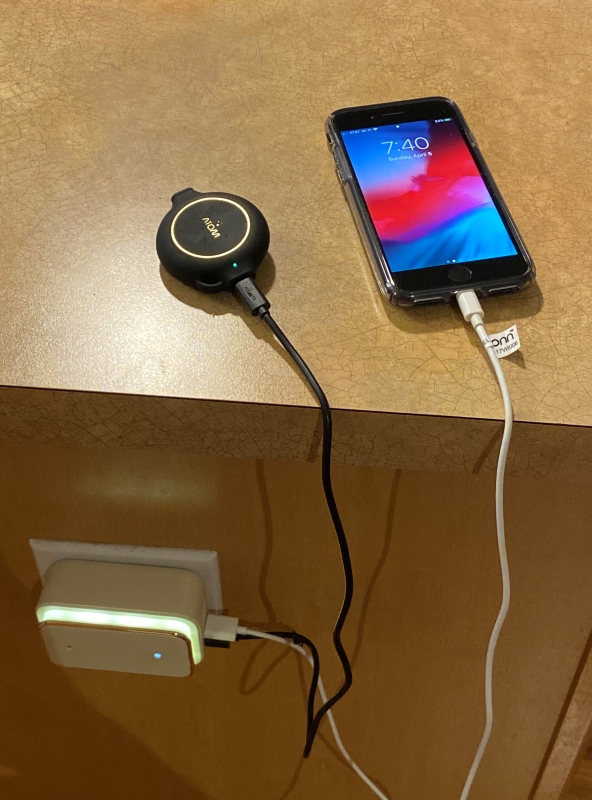 What's in the box?
Hardware specs
Input: 100 – 240VAC – 50 / 60Hz 1200mA Max

4x USB-A Output: 5VDC / 5A

Max Output: 2.4A Max Per Port

LED Night Light Max Brightness: 50 Lumens

Total Power: 25W

Weight: 0.5 lbs

Dimensions: 4 × 2 × 6.25 inches

Color: White / Almond With Rose Gold Trim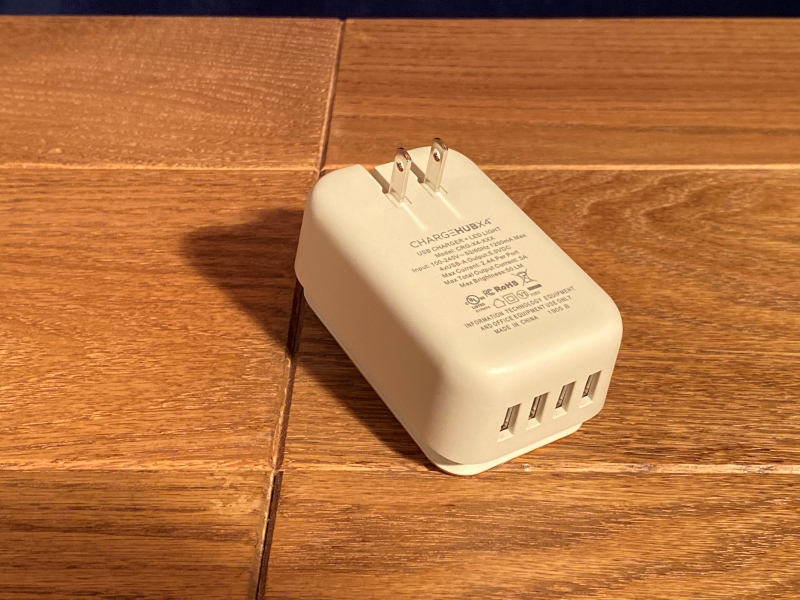 Design and features
ChargeHub X4 is a small device, about the size of a couple of decks of cards, with a ring of LEDs to illuminate the outlets in the dark. Featuring a white/almond body with a rose gold trim, it's not something you're going to want to hide.
Installation and setup
Installation is as simple as flipping out the prongs, plugging it into a wall outlet, and plugging in as many output cables as you need to charge your devices. The night light uses LightSense technology to automatically turn on when the room lights go out. To dim the night light, hold your finger on the TouchSense sensor and release it when it reaches the desired illumination; to turn off the night light, simply press the TouchSense sensor.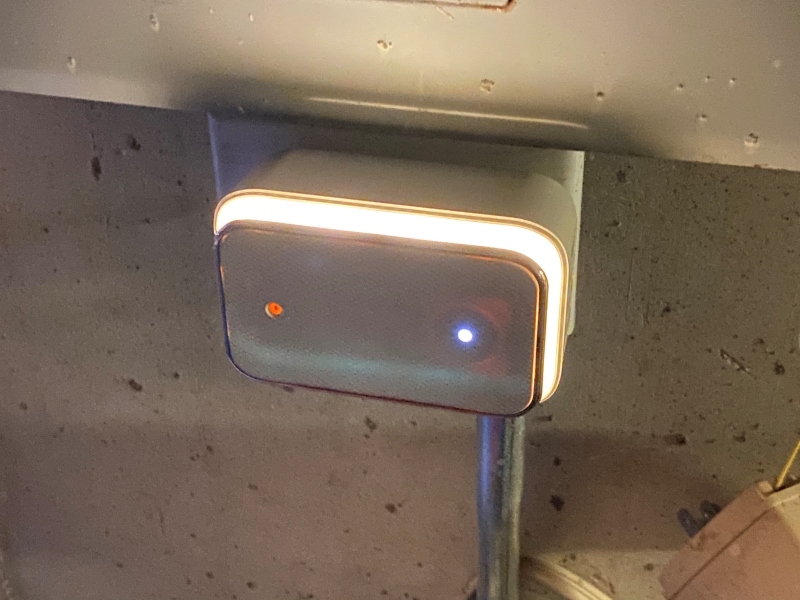 What I like
The ability to have one charger to power up all my devices is great. Not having to keep track of a whole bunch of separate chargers is a real convenience. I still have separate cables to keep track of in multiple varieties (Lightning, micro-USB, USB-C, etc.) but until everything uses the same standard that's going to continue to be a problem.
What I'd change
I can't think of any negatives with the ChargeHub X4. Maybe a black version and the ability to change the LED color would be nice, but otherwise, this does what it's supposed to do and provides a nice little bit of light when it's needed. I don't need much more than that.
Final thoughts
With so many devices in our lives, and more being added all the time, it's nice to have something so useful as a multi-port charger to make at least a little bit of my life that much easier.
Price: $39.99
Where to buy: Limitless Innovations or Amazon.com
Source: The sample for this review was provided by Limitless Innovations.