We use affiliate links. If you buy something through the links on this page, we may earn a commission at no cost to you. Learn more.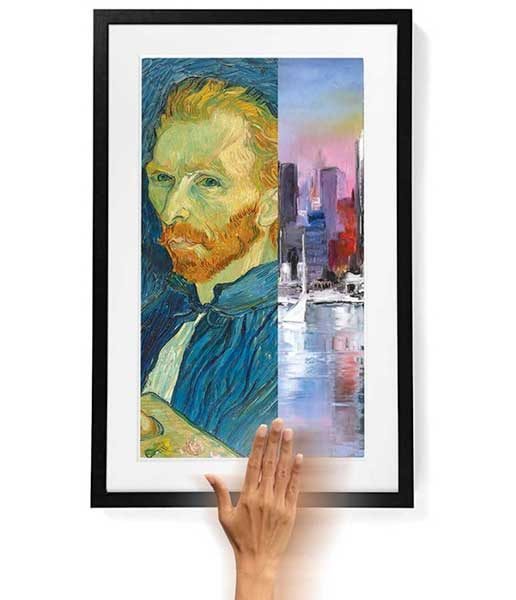 A few years ago digital photo frames were really popular. I always liked the idea of photo frames, but their size was never big enough in my opinion. Enter the Digital Art Museum from Hammacher Schlemmer. This huge 32 x 21 inch 1080P digital frame can be mounted on your wall to display famous works of art that can be changed with a swipe of your hand or via a connected mobile app.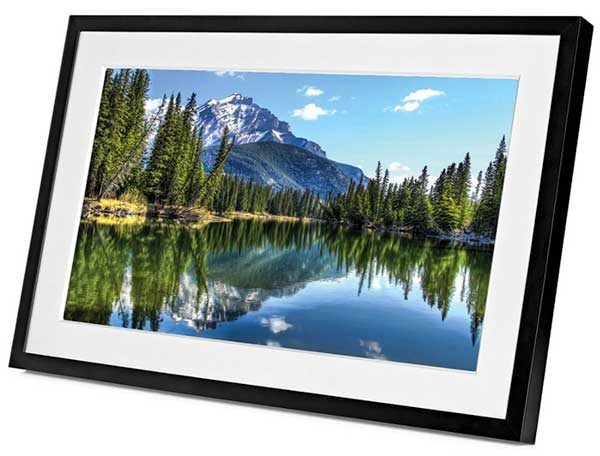 The frame has 8GB of built-in memory that is capable of storing about 2000 images. Where do the images come from? You have to create a free account on the manufacturer's website where you can download and even upload your own images to display on the frame. I know what you're thinking… What happens if that manufacturer goes out of business and their website shuts down? Well, I asked Hammacher Schlemmer that very question and this is the answer I received:
Thank you for your email. There is no monthly charge to download the images. You would not be able to add your own art without going through the manufacturer's website. If the manufacturer would go out of business you would still have the images on the memory card. You would not be able to add or remove images. You would also have the option of returning the item to us for a refund through our lifetime guarantee.
If you would like to display famous works of art or even your child's last drawing on your wall, the Digital Art Museum is priced at $595 and is available from Hammacher Schlemmer. Visit their site for more info.