We use affiliate links. If you buy something through the links on this page, we may earn a commission at no cost to you. Learn more.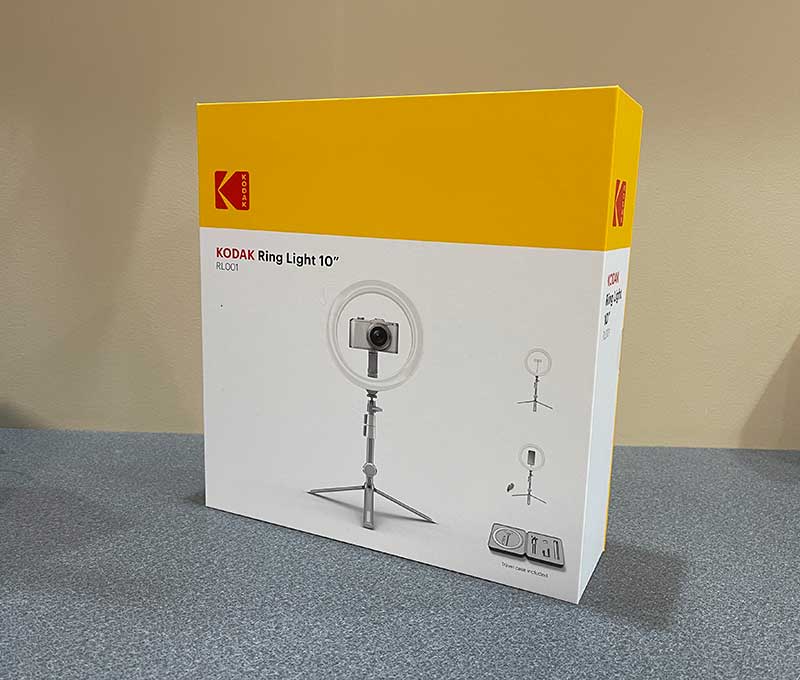 REVIEW – Ring lights are easy to use camera accessories that vloggers can use to improve their content. We've done a handful of ring light reviews here on The Gadgeteer and today I want to add another review to that list. It's the Kodak Ring Light 10″. Coming from the Kodak brand, you would expect the quality to be outstanding, so check it out.
What is it?
The Kodak Ring Light 10″ is a circular LED light that fits on a tripod and offers a holder for a phone or camera positioned in the center of the ring light.
What's in the box?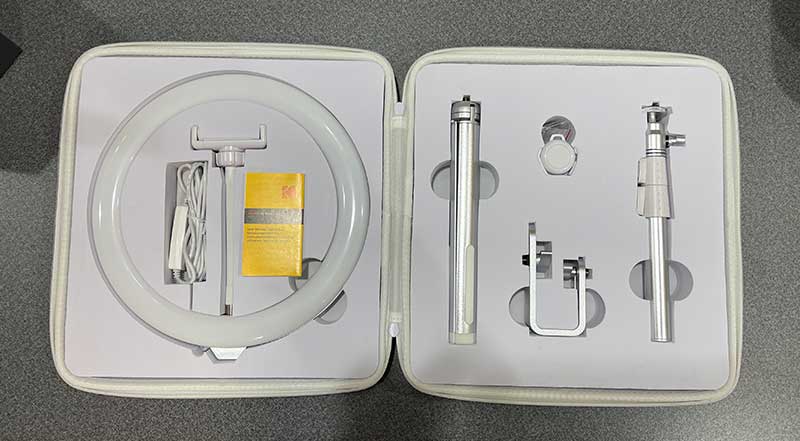 10″ ring light
Phone holder
Camera holder/bracket
Tripod
Bluetooth remote camera control
User manual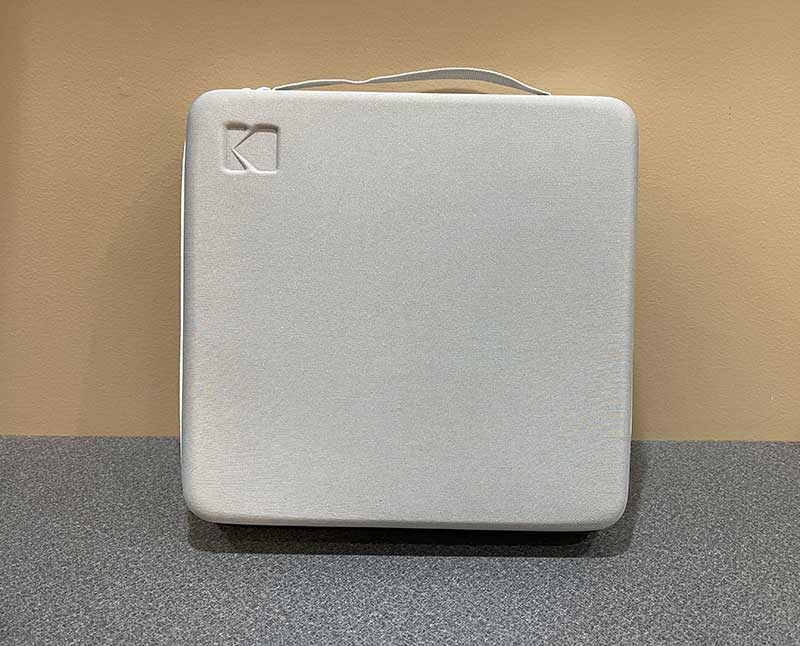 Design and features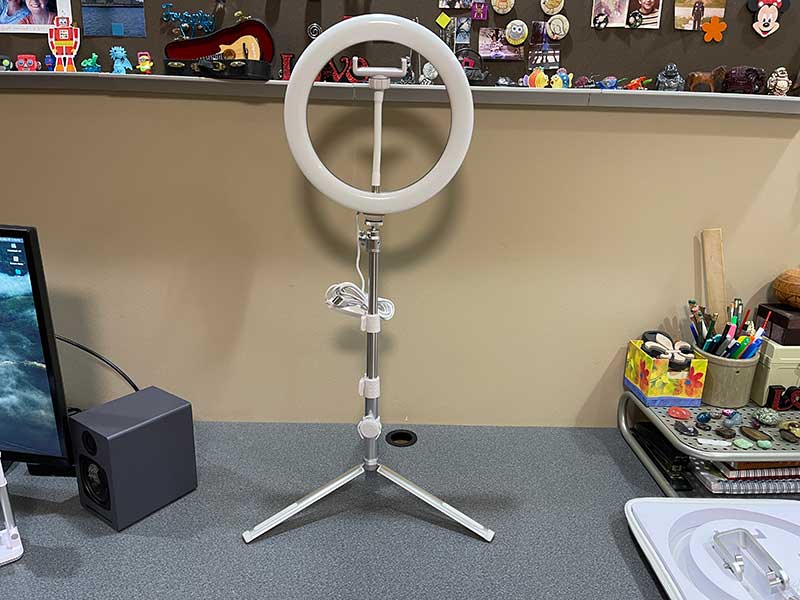 The Kodak Ring Light features a circular 10-inch LED lamp and a height-adjustable tripod stand (21.65 in – 28.74 in (55 cm – 73 cm)). The tripod is a nice addition to this accessory but it's too short to be useful unless you have a table to set it on.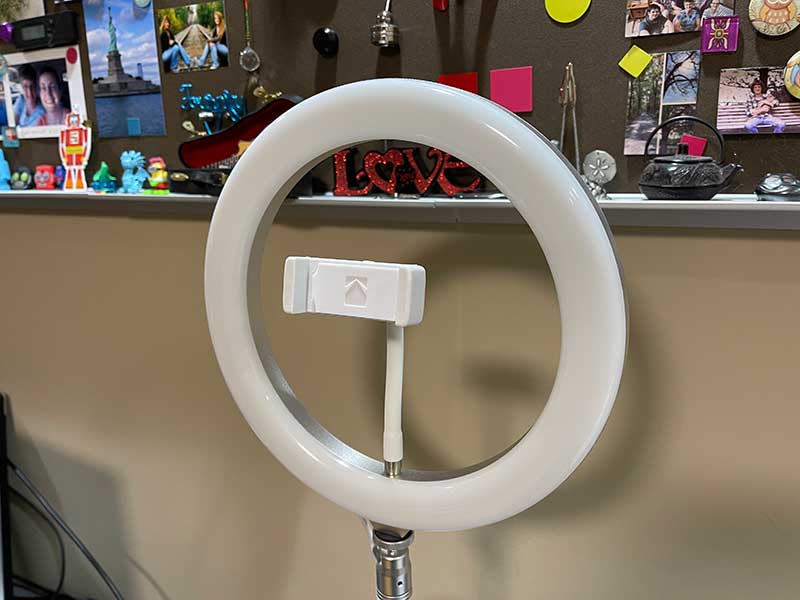 The lamp attaches to the ball head on the tripod stand and the ring light also has a screw-in attachment for two different mounts.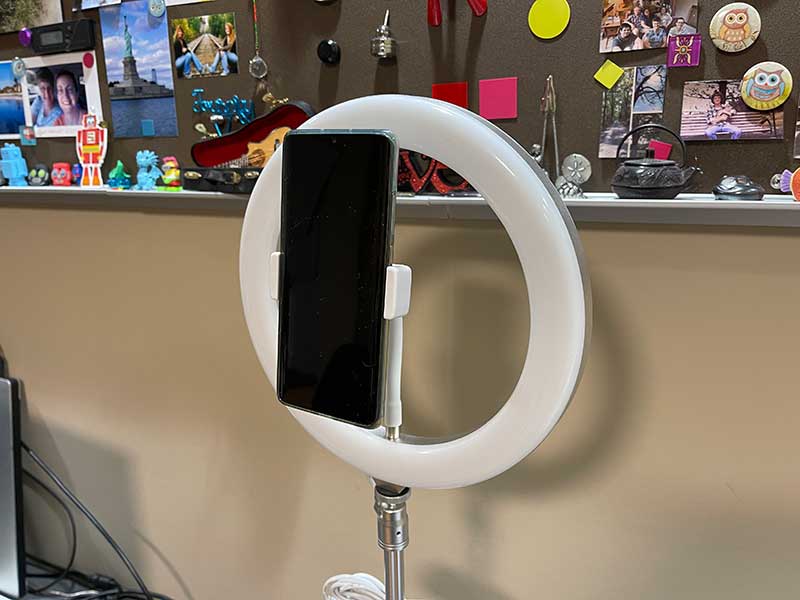 There's a springloaded phone holder that has a bendy "stalk". I tested it with my Huawei P30 Pro and iPhone 12 Pro Max and it didn't have any problems fitting either phone into the holder.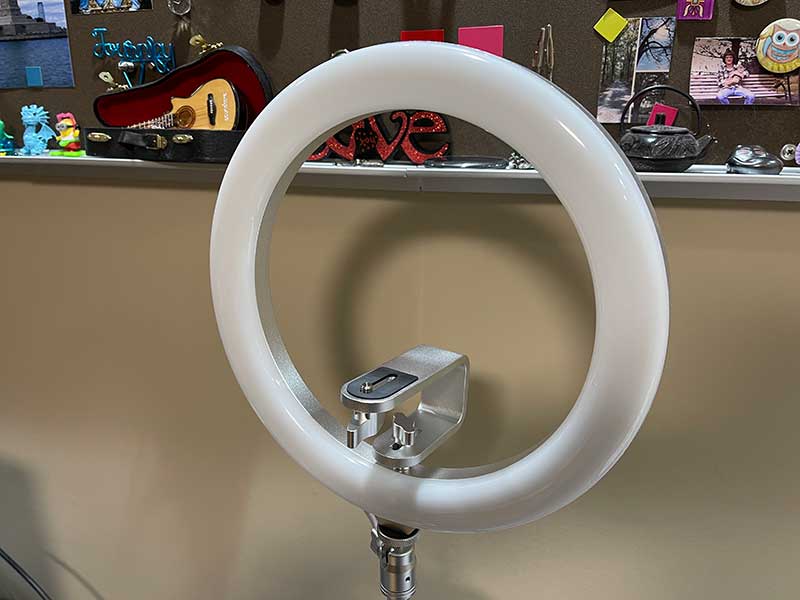 If you'd rather use the Kodak Ring Light with an action camera or other compact camera, there's a bracket that you can attach to the tripod. The bracket has a standard 1/4inh tripod bolt that screwed into the tripod socket of your camera.
The cover over the light is white plastic and the back part of the ring light is actually made of aluminum. This was a nice surprise because the previous ring light that I reviewed was made entirely of plastic feels like junk compared to the Kodak Ring Light.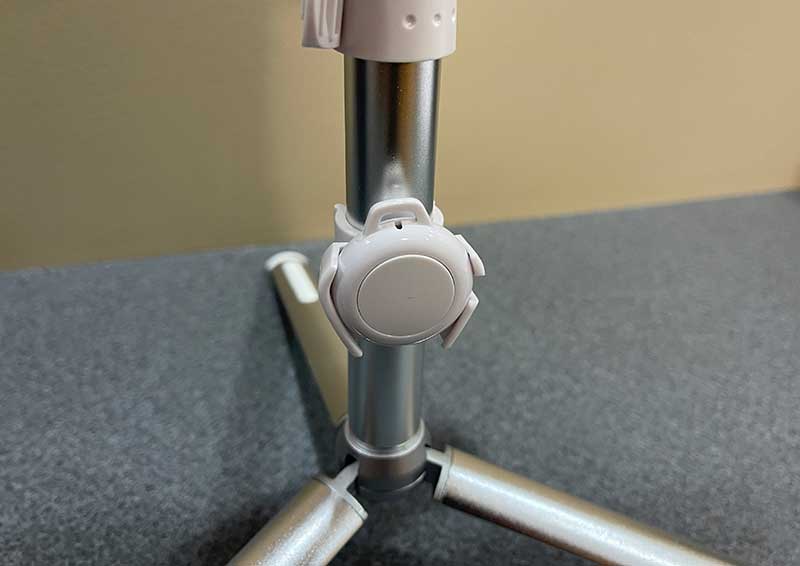 Also included with the Kodak Ring Light is a small shutter button fob.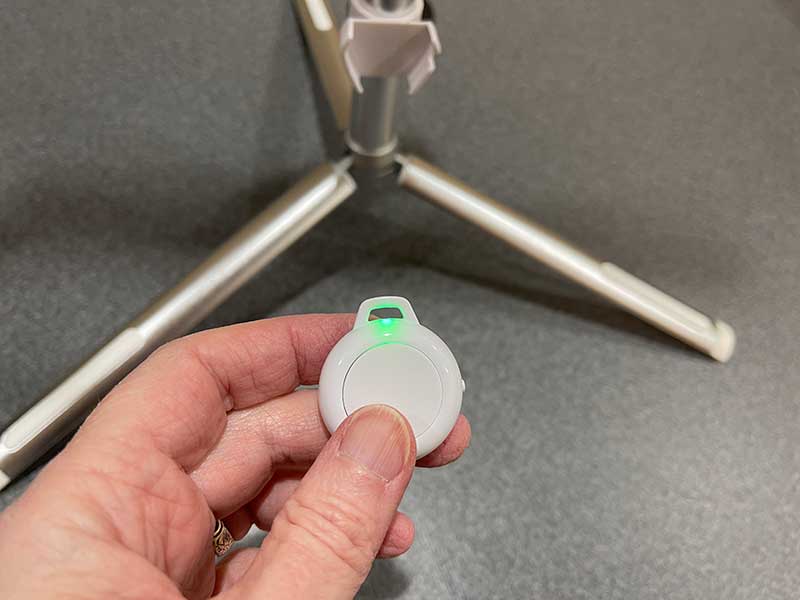 This little Bluetooth fob runs on a CR2032 coin cell battery and can be used to snap pictures on your smartphone.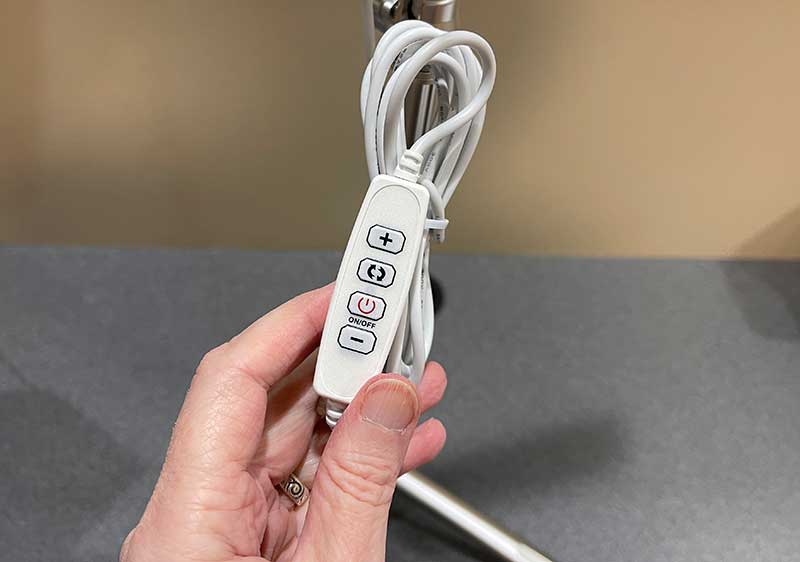 Built right into the ring light is a USB-A power cord with an inline controller that toggles power, switches between color temps, and raises and lowers brightness.
Kodak Ring Light color temperature examples
The Kodak 10 inch ring light has a color temperature range from 3500K to 5500K. The images above show that range starting with the cool 5500K color temperature and through the warmest 3500K in the image on the right. The image in the middle is somewhere in between 3500K and 5500K
See it in action
What I like
Zippered storage case
Bluetooth remote control
Easy to use
What I'd change
Expensive
Tripod isn't very tall
Final thoughts
The Kodak 10 inch Ring Light is a well-made smartphone or camera accessory that improves lighting for vlogs and snapshots. It's easy to use and includes a zippered storage case to keep everything organized and ready for your next content creation adventure. There are only 2 downsides to this product. There's the tripod, which is too short to be useful if you don't have an elevated area to set it on and then there's the price. $129.99 is very expensive when you compare it to similar ring lights that are less than $100 and some are even less than $50 and come with a regular (tall) tripod). If you feel like you have to have a named brand ring light, this one from Kodak has that covered. I just don't think the price is justified…
Price: $129.99
Where to buy: Kodak and Amazon
Source: The sample for this review was provided by Kodak.