We use affiliate links. If you buy something through the links on this page, we may earn a commission at no cost to you. Learn more.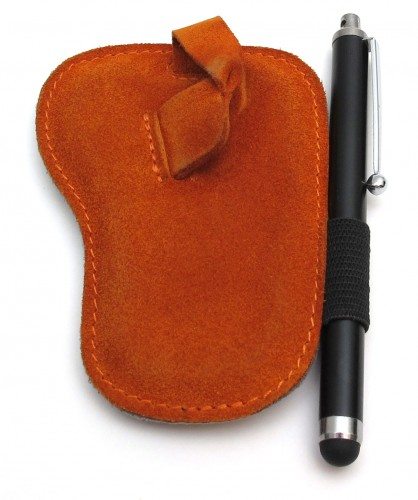 If you enjoy drawing, doodling or note taking with a stylus on your tablet, you've probably run into the issue of not being able to rest your entire hand on the display while drawing. Although some note taking and drawing apps have a palm rejection feature, most do not. For those that don't, I have a solution for you. It's the Stylus Handpad from ANicelyDone. Let me show you what it is and how it works.
Note: Images can be clicked to view a larger size.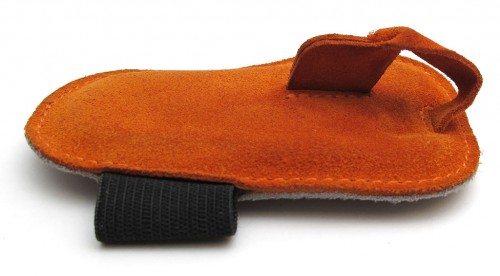 First of all, what is it? It's basically a small suede leather pad with a loop for your pinky finger. It also comes with a stylus that looks and feels exactly like a Targus stylus which usually costs $14 by itself. The Handpad features an elastic band that you can use to hold the stylus when it's not being used. This is a weird feature and if it were up to me, I'd just remove it because I'd never use it.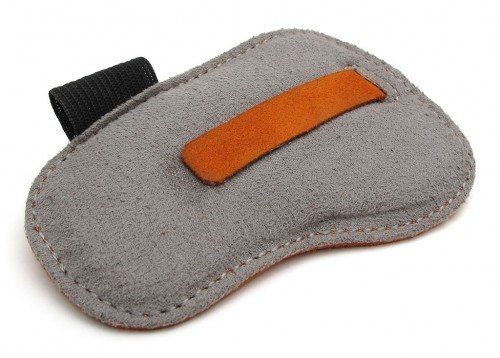 The pad is available in what they call Orange, it's more of a rust in my opinion, and Navy. The bottom of the Handpad is Grey. The pad itself is soft and slightly cushioned.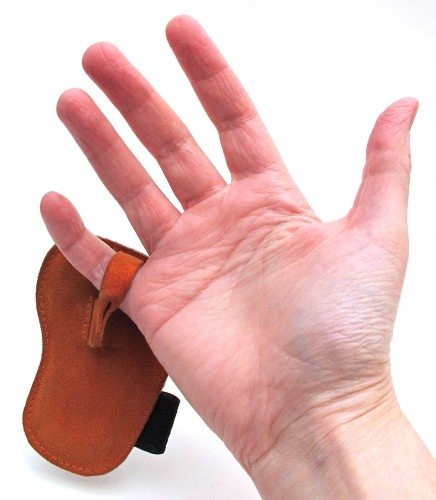 You can tell from the shape, that the Handpad has been designed for Right handed people. Your pinky is placed through the suede loop and according to the pictures on the ANicelyDone website, you're supposed to cinch down the loop by pulling the strap on the bottom side. The strap on my sample is glued to the bottom of the Handpad though. Regardless, I don't think it's necessary to tighten it…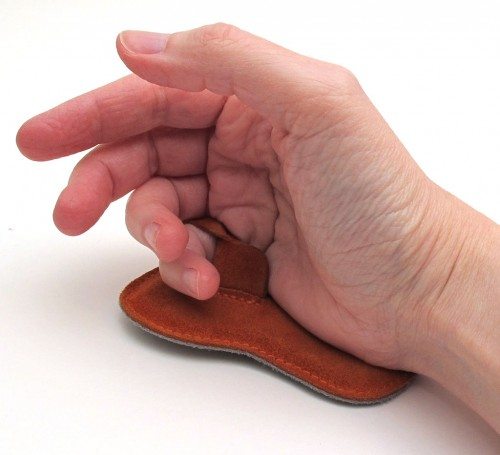 The idea is that your entire palm will rest on the Handpad and the Handpad will rest on the tablet's display. Suede doesn't conduct electricity, so your tablet won't "know" that it's being multi-touched with the stylus and your palm. Clever!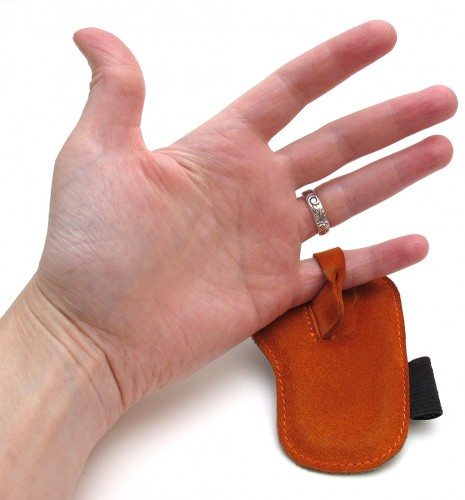 I mentioned that the Handpad has been designed for Right handed people, of which I am not. I'm a Lefty. No problem though, the Handpad can still be used by us too.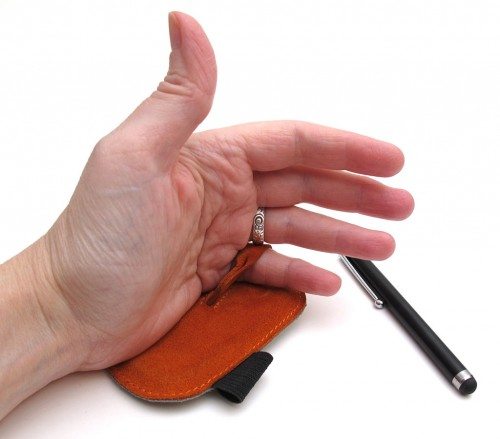 ANicelyDone should just make a rectangular or triangle shaped Handpad that looks more ambidextrous.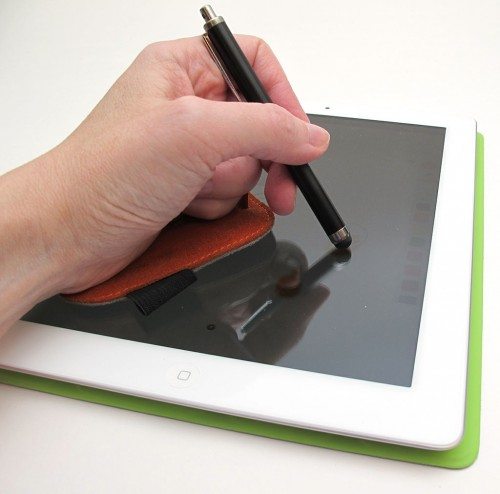 I tested the Handpad with my GoSmart Stylus and several of the drawing apps I have on my iPad: Sketchbook Pro, Layers, ArtRage, Paper and procreate. All I can say is that I really like this simple accessory. It allows me to draw in a more natural way than before, which feels more like drawing on paper than a touch screen. The Handpad feels comfortable to use, doesn't get in the way of the stylus and is definitely going on my Julie's Favorite Gear List. I love it when a problem gets solved in such a simple way. You can't really beat the price of the Handpad either. For $12 +$2.29 postage (US), you even get a stylus with it. Granted, the stylus is not that great, but it makes an ok back up. 🙂 If you like to draw or write on your tablet, you will love the Stylus Handpad.
Product Information
Price:
$12.00
Manufacturer:
ANicelyDone
Pros:

Allows you to rest your palm on the tablet screen while drawing
Doubles as a screen cleaner

Cons:

No left handed version, but lefties can use it anyway