We use affiliate links. If you buy something through the links on this page, we may earn a commission at no cost to you. Learn more.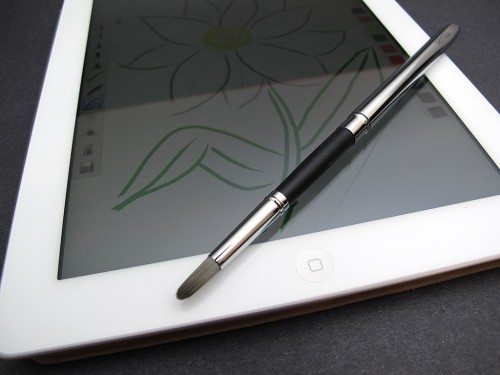 If you enjoy painting on canvas, you might find that you also enjoy "painting" on an iPad. Or if you've never painted before, doing so on a tablet is fun and way less messy. I am a doodler and don't claim to have any talent whatsoever. I just enjoy drawing cartoons and thingamabobs whenever I'm bored. Lately I've been interested in trying to paint instead of sketching. I happened to see the Sensu Artist Brush capacitive stylus on Kickstarter and thought it would be a great new addition to my growing collection of styluses. I've been testing it for a couple of weeks with several popular drawing programs for the iPad. If you're a budding digital artist, you'll want to read this review.
Note: Click the images in this review to see a larger view.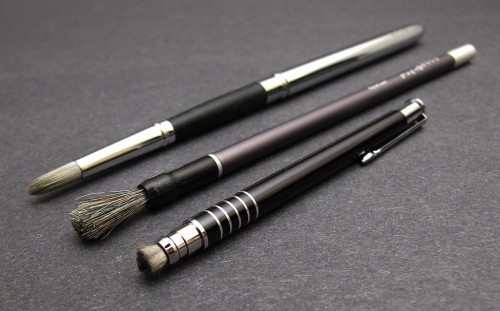 I mentioned above that I have a growing collection of styluses, but the Sensu Brush is only my 3rd paintbrush style stylus. Pictured above you can see it next to  two of my other brush styluses (Nomad Brush and iClooly). With one look at the Sensu, you can see that it resembles a traditional paint brush a bit more than the other two. Its look isn't all the Sensu has going for it though…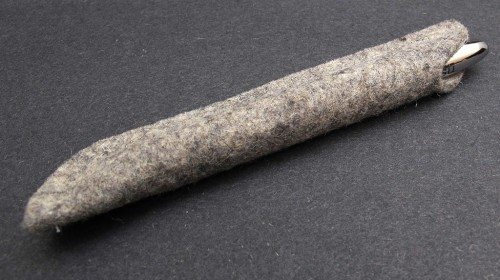 First of all, it's the first stylus I now of that comes in a thick felted sleeve. The sleeve is a good idea because it protects that shiny chrome finish when the stylus isn't being used.

In the closed position, the Sensu looks like a little like a Fisher Space Pen.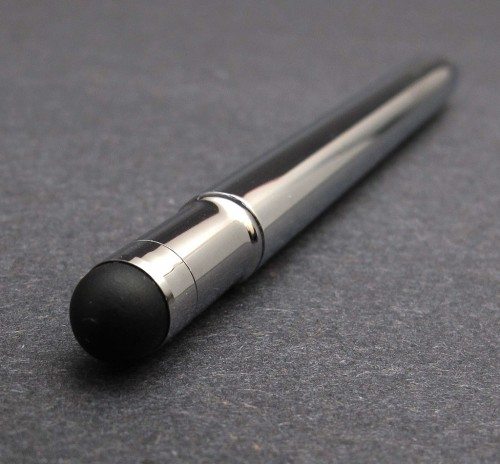 In this position, you can use the rubber stylus tip. The tip is a standard hollow style tip used on a lot of styluses on the market like the Targus Stylus. This Tip works best for sketching and writing, but the tip is large and isn't my favorite for detailed doodling/sketching.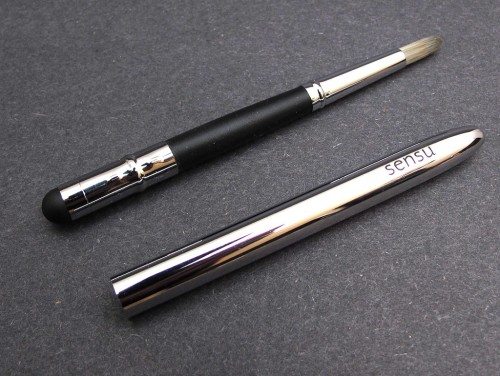 The magic happens when you pull the stylus out of the protective cap, the Sensu Artist Brush tip is revealed.

Placing the cap on the end creates a 7.25 inch long paint brush.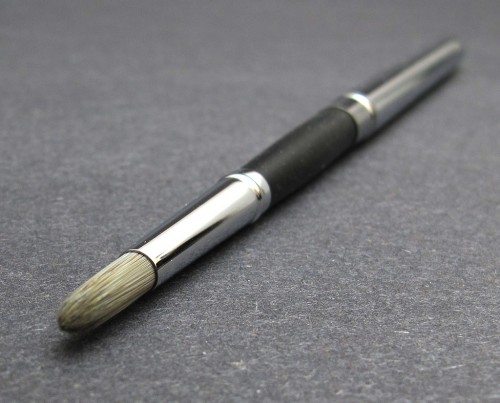 Looking at the smooth bristles, you wouldn't guess that it would work as a capacitive stylus. But it really does. The brush feels comfortable in hand due to the soft touch rubber around the handle. It's well balanced too.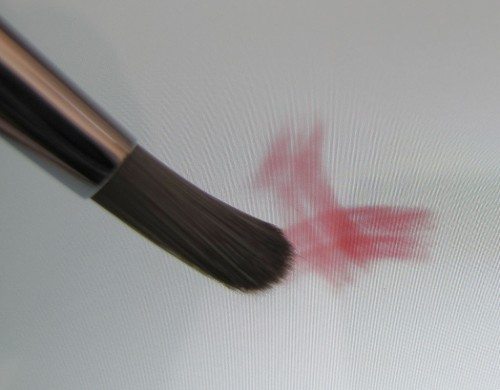 Depending on the painting app (some of my favorites for painting are Procreate and ArtRage), the Sensu feels and behaves exactly like a real paint brush. The only difference is that you don't have to wash the paint out of the bristles at the end of each painting session.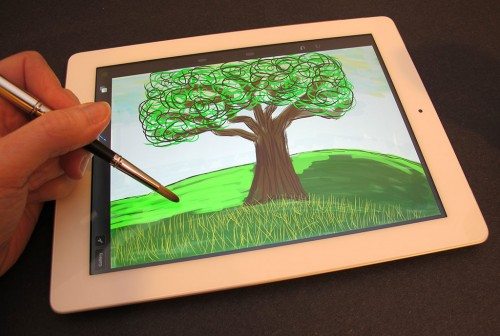 The Sensu works really great as a paint brush, but don't expect to be able to easily create detailed sketches with the brush tip (or the rubber tip end for that matter) because it's just not made for that. In the hand of a true artist, I think it could help make some great art. I might not be an artist, but I really enjoy using the Sensu. It's my favorite paintbrush style stylus in my collection. Ok, I have to get back to my Bob Ross how to paint videos.
Product Information
Price:
$39.99
Manufacturer:
Sensu
Pros:

Feels just like a paint brush
Also includes normal stylus tip
Well made

Cons: