We use affiliate links. If you buy something through the links on this page, we may earn a commission at no cost to you. Learn more.

When I recently received the Targus Versavu Keyboard and Case for iPad 2 for review, I also received a Targus Stylus at the same time.  I thought I'd save the stylus for a separate review, and I thought it would be perfect for the series of holiday gift idea reviews Julie had planned.  Let's give the Targus Stylus for iPad, iPhone, and iPod a closer look.
Most of the images in this review can be clicked for a larger view.

Although the packaging says the stylus is for iOS devices, it should work for any capacitive touch screen.  Specifications says the stylus is 4-3/8″ long and weighs 0.4 ounce.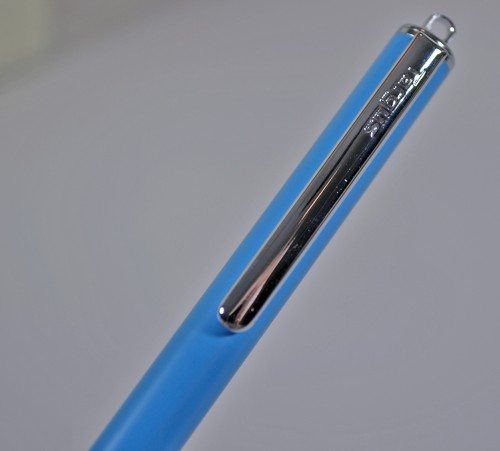 The body of the stylus seems to be made of a powder-coated metal.  There's a chrome-colored pocket clip and a keyring fixture at the top of the stylus.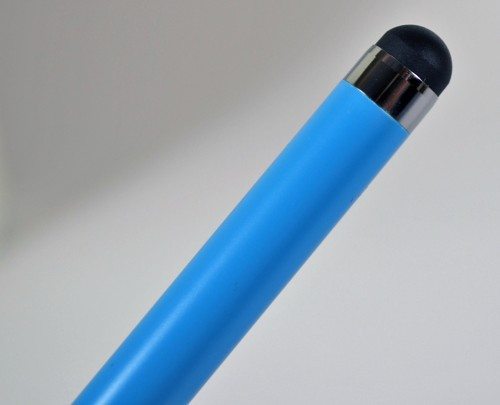 The other end has a chrome-colored ring that holds a rounded rubber tip.
The rubber tip is soft and compressible, but it isn't spongy like some stylus tips I've tried.  The tip is smooth, and it glides easily over the iPad's screen.  I could draw, write, slide, and tap easily with the Targus stylus.  I was able to use the on-screen keyboard with the stylus, although this does slow me down from a two-fingered typist to a one-fingered typist, as it were.  The Targus stylus worked equally well for my iPhone 4 and my iPod touch (2nd generation).  It also worked well to answer a call, so it could come in handy this winter when I'm wearing gloves.  I found I needed to hold the stylus at a more perpendicular angle than I usually use with a pencil, and I need to press just a bit more firmly than I usually do with my finger.  It doesn't require a lot of pressure, just enough to depress the rubber tip a bit.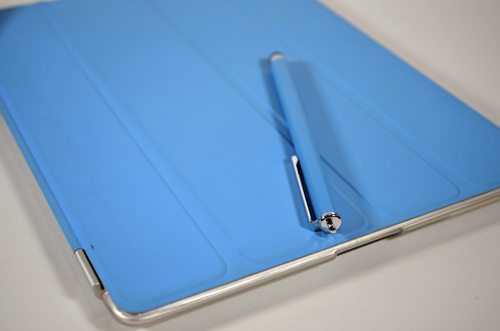 The Targus stylus is available in black, green, two shades of blue, pink, red, white, and silver.  The package said the particular shade of blue that I received was designed to match the iPad 2 Smart Cover.  You can see that it's a very good match.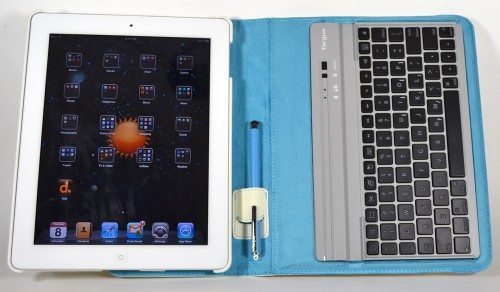 You can also see that it fits into the convenient pen/stylus holder in the Targus Versavu Keyboard and Case for iPad 2, although it's not as good a color match here.
If you're in the market for a stylus for your capacitive touch screen phone or tablet, you should take a look at the Targus Stylus.  It works well without requiring too much pressure, and you'll be able to draw, write, and slide as well as type.  At $15, it's less expensive than a lot of the styluses out there.  And it will come in handy for answering your phone when you're wearing gloves this winter.

Product Information
Price:
$14.99
Manufacturer:
Targus
Requirements:

Device with a capacitive touch screen

Pros:

Let's you draw, write, and slide as well as tap
Works well
Available in many colors

Cons: