We use affiliate links. If you buy something through the links on this page, we may earn a commission at no cost to you. Learn more.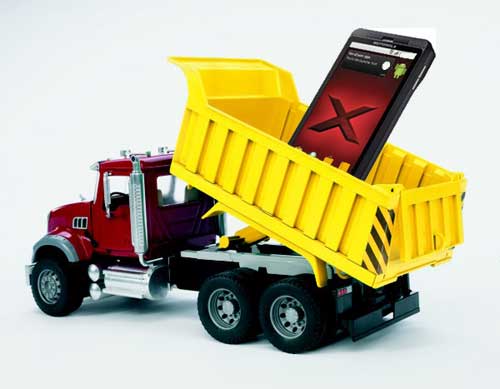 Last August I made the decision to break up with AT&T and my iPhone 4 in order to start a new relationship with Verizon and the Motorola Droid X. Although I've enjoyed the Android OS and the Droid X more than I thought I would, I've continued to miss things about the iPhone. Some of those things include the overall smoothness of the OS, availability of accessories, the camera, and apps. When the iPhone came to Verizon, I wasn't all that tempted to switch back. But lately that's changed. It all started with Janet's review of the White iPhone 4. It made me wistful for an iPhone again. Although I haven't had any problems with my Droid X and like it well enough, I guess I've just become a little bored with it. Even with the recent upgrade to Gingerbread, Android just doesn't excite me much any more. But, when I checked to see how much it would cost me to buy a Verizon iPhone 4, I about fainted at the $749.99 price tag. Yowch!
Then I got the idea that I could sell my AT&T iPhone 4 to get some cash for a Verizon iPhone 4. I googled several buy back sites and found the typical payout for a very good condition 32GB iPhone 4 was around $350 or so. Then I stumbled upon the fact that Amazon has a Trade-In store. I sent them my iPhone 4 and they gave me a $485 gift certificate. Nice!
That was a few weeks ago and I haven't yet purchased a Verizon iPhone 4. Why? I kept talking myself out of it for the main reasons that I love Android:
1. With Android, you never have to sync with a laptop or desktop computer for OS updates
2. With Android, you don't have to futz around with syncing apps between multiple devices using iTunes
Then on Monday we all learned from Apple's WWDC that iOS 5 would resolve both of those issues. Yay! So, I'm now back to being very tempted to order a Verizon iPhone 4 and installing the beta of iOS 5. What's stopping me? The impending drop of the iPhone 5… It has to be announced any day now right? I know as soon as I buy the 4, the 5 will be released… it never fails 😉 Decisions, decisions… Any one else in the same boat that I'm in?