We use affiliate links. If you buy something through the links on this page, we may earn a commission at no cost to you. Learn more.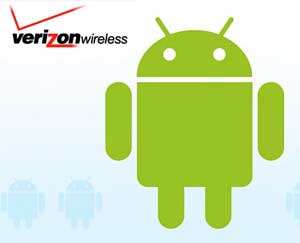 After a trip to my local Verizon Wireless store last night to check out the Droid 2, I have made up my mind which Android device will be replacing my iPhone 4. I spent some time on the phone with AT&T wireless and Verizon Wireless this morning. The first thing I did was call AT&T to verify what my ETF (early termination fee would be). My initial guess was $225 or so, because I was mistakenly thinking that their fee is $375 minus $10 per month served. Ends up that it's only going to be $147. Yay!
While I was on the phone, the lady asked me a bunch of questions about why I wanted to leave and I explained about the clicks, audio anomalies and flaky 3G coverage. She offered to unregister my iPhone 4 and then re-register it to connect it back to the network. She said this would help it get a better signal. So I turned off the phone while she did her magic and then turned it back on. I was really surprised at the results. Before I turned the phone off, I had 2 bars. Now since she did that, I have 4-5 bars which is more than I usually have here at my house. Still no 3G here though, which I knew wouldn't happen anyway. I'll be curious to see if I notice any difference in the clicking problems this next week.
Even with the potential of better audio quality in my calls, it didn't change my mind about wanting to switch carriers and phones. So after I ended my call with AT&T, I called Verizon and set the wheels in motion. I decided to go with the Motorola Droid X for several reasons. After using one for the past 2 weeks, I'm already used to the size and it would be hard to downsize to the smaller screen size of the HTC Incredible or Droid 2. Since one of my primary uses for my phone is as an eBook reader, a bigger screen is perfect for me. I also prefer the row of physical buttons that it has over the touch buttons that the Incredible and Droid 2 have. A quick play with the Droid 2 last night left me with a slight meh feeling. I think the DX is the best fit for me at this time. I had thought about waiting for the Fascinate (Verizon's Galaxy S variant), but in the end I figured that I'll probably get my hands on one to test/review later, so if I end up loving it, I can buy one.
The only bad thing about this whole switch over from AT&T to Verizon is that I'm going to have to wait another excruciatingly long 15 days or so before I get my new phone. Darn the popularity of the Droid X 😉