We use affiliate links. If you buy something through the links on this page, we may earn a commission at no cost to you. Learn more.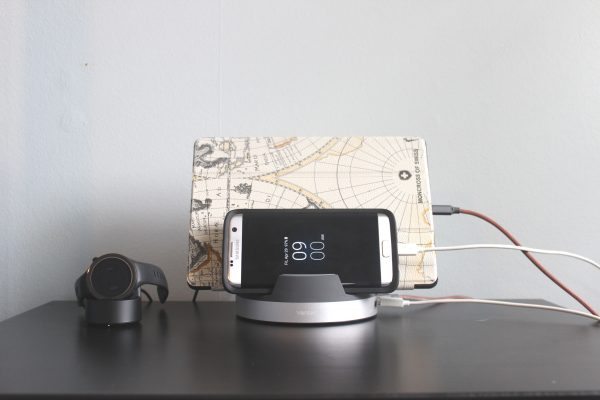 One of the drawbacks to having a gadget addiction is the resulting clutter. Much to my wife's chagrin, my house is usually littered with gadgets, plugs, cords, etc. I'm always looking for ways to help me organize things better, but generally find myself coming up short. Recently, I was given the chance to review the Ventev S500 charging hub that I'm hoping will solve my clutter woes.
The s500 is relatively small, but provides a lot of charging power. It has a 5 inch diameter and is about 2.25 inches tall.
The top of the s500 has two 120 volt AC outlets, while the right side has three USB charging ports. Two of the USB ports have a 2 amp output, while the last is a 2.5 amp rapid charge port.
Both the AC outlets are protected by a built-in surge protector.
The right side of the s500 contains the reset button for the surge protector, while the top of the hub has its two LED notification lights.
One light advises whether or not the surge protector is working, while the other indicates whether the device is connected to a properly grounded outlet.
There are two slots in the front of the hub that can be used as phone and tablet stands. The rear slot is just over 3/4 of an inch wide and is suited more towards tablets. The front slot is just under 3/4 of an inch wide and works well for smartphones.
The bottom of the hub contains device specifications and several anti-slip pads.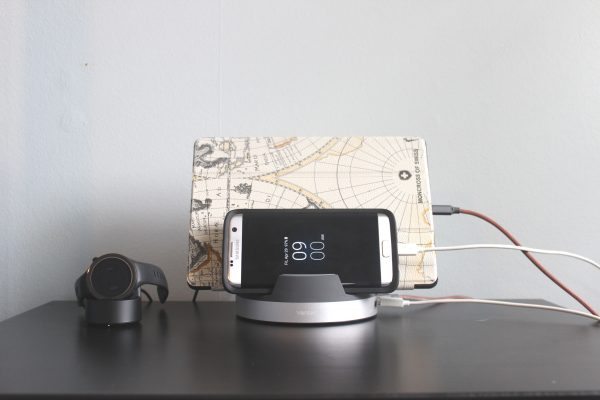 My tablet and phone easily fit into the stands with room to spare, both with their cases on.
While testing the stand, I used the rapid charge USB port for my tablet, another USB port for my phone, and an AC outlet to charge my smartwatch. All my devices charged without issue and I still had room to charge more devices if need-be.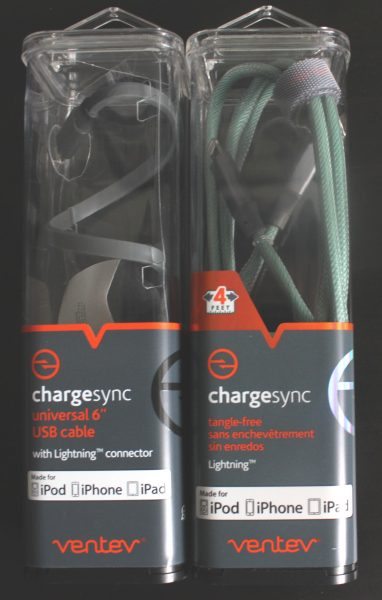 Although they aren't included with the charging hub, Ventev sent me several USB charging cables to test.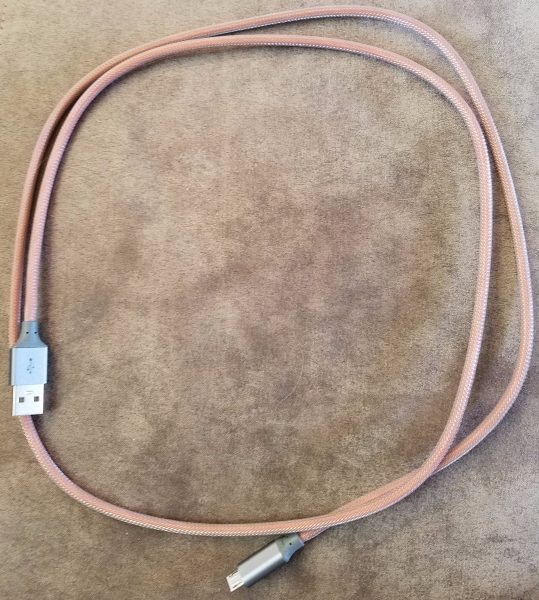 The cords had a high-quality look and feel. They appeared to made from a woven nylon that gave them a unique appearance.
I used a microUSB cable to charge my phone and tablet without any issues.
I would recommend the s500 to anyone looking to add a little organization to their gadget life. It works wonderfully as a stand and allows you to charge several items at once, all while keeping clutter at bay.
While the device is a bit pricey at $59.99, the fact that it doubles as a stand and charging hub helps to justify the cost.
Source: The samples for this review were provided by Ventev. Please visit their site for more information.