We use affiliate links. If you buy something through the links on this page, we may earn a commission at no cost to you. Learn more.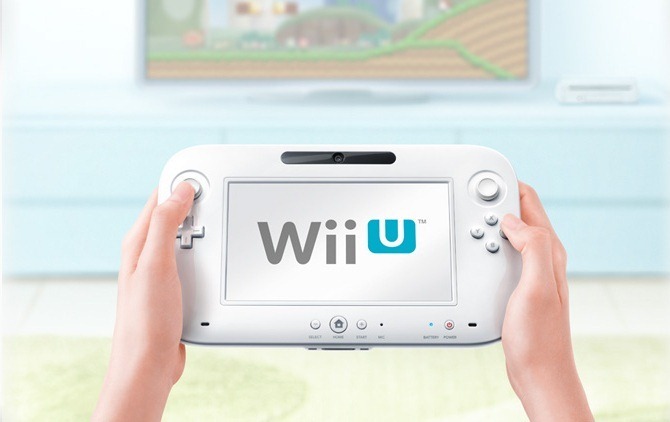 Nintendo has just unveiled its new 2012 Wii-U console.  The new console will have a speedy IBM Power-based multi-core microprocessor, internal flash memory, HDMI and many new features.  But the main attraction of the Wii-U console would be the new controller.  The new controller has a built-in 6.2 inch touch screen along with the standard button controls plus two analog circle pads.  But that's not all, it also includes a built-in accelerometer and gyroscope, rumble feature, camera, a microphone, stereo speakers, a sensor strip and a stylus.
That's some super duper controller.  But you might ask what would it be used for?  Nintendo demoed a game which plays like hide and seek tagging.  The player with the new controller has a top down view of the map area and runs around and hides from the other 4 players with the regular Wii controllers.  The other 4 Wii controller players will be viewing on the tv screen trying to seek out their hidden friend.
The new controller can also act as a stand-alone gaming unit which makes it feel like a big screen gaming tablet.  Apple better watch out…gaming with buttons still trumps multi-touch screens.
It's a pretty interesting way of gaming and I can't wait to see how it is going to change the way we interact within the games.