We use affiliate links. If you buy something through the links on this page, we may earn a commission at no cost to you. Learn more.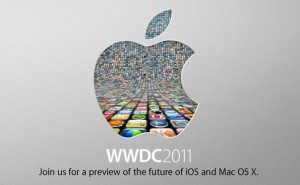 WWDC 2011  announced, oh… just a few new features to iOS that may or may not completely crush RIM's hopes of making a comeback, 1Uped Android and made your PC almost useless. How?
1. Notifications
No more pop ups!  Now there will be a drop down notification windowshade like Android, called Notification Center. If you know like I know, this is one of the most important update features to come.
2. iMessage
Blackberries are beloved for BBM. But the OS on a whole is still a bit stale in some people's eyes. Added to the fact that they are losing market share to iPhone and Android, BBM was the last great thing that you couldn't get anywhere else…. until now. I have heard on several occasions people say they will stick with Blackberry because of BBM even though iPhone is very attractive to them. Now what stands in their way?
3. PC-less Syncing and Updates
Finally No More frustrating syncing from PC to PC. iCloud pushes all your content to all of your devices. So you can cut the cord pretty much for good! Also with OTA updates, you may see your Computer less and less.
There was plenty of other things but these were the Big 3 for me. I can't wait to see what else Apple has in store.