We use affiliate links. If you buy something through the links on this page, we may earn a commission at no cost to you. Learn more.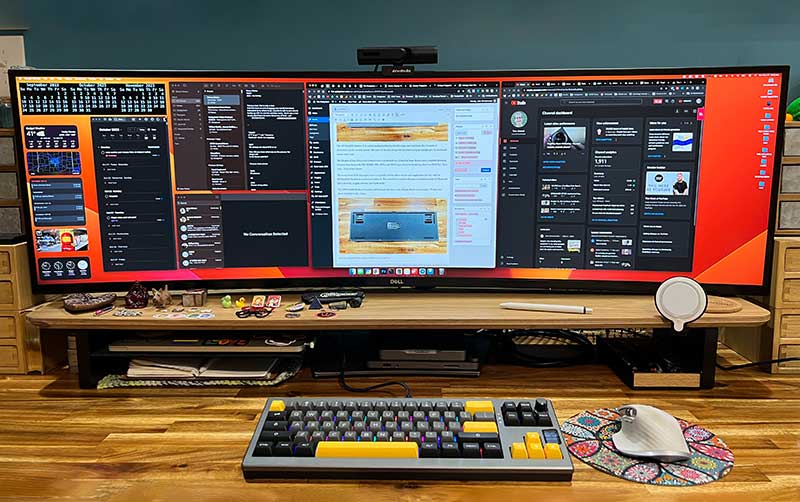 REVIEW – Another week, another mechanical keyboard to test and I'm more than good with that. I have really been enjoying testing all these keyboards over the last couple of months. Today, I want to talk about the EPOMAKER Shadow-X mechanical keyboard. Is it my favorite of the 3 keyboards that they've sent me so far (EPOMAKER TH80 Pro, EPOMAKER RT100)? Let's find out if it brings the thock!
What is it?
The EPOMAKER Shadow-X is a 70% sized silicon gasket mounted and poron foamed mechanical keyboard with a built-in display at a budget price.
What's in the box?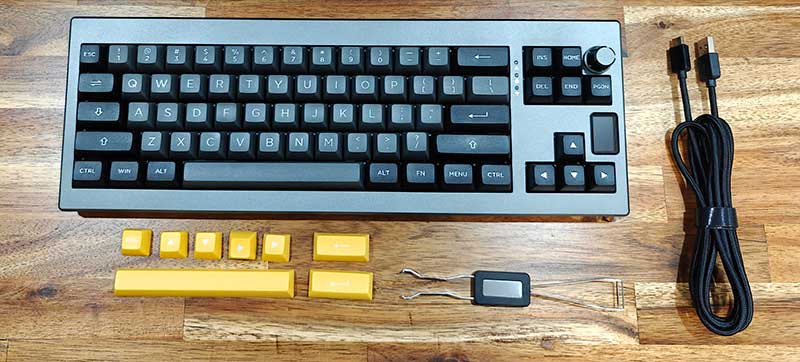 EPOMAKER Shadow-X mechanical keyboard
Braided USB cable
Extra yellow keycaps
Keycap/switch tool
User manual
Design and features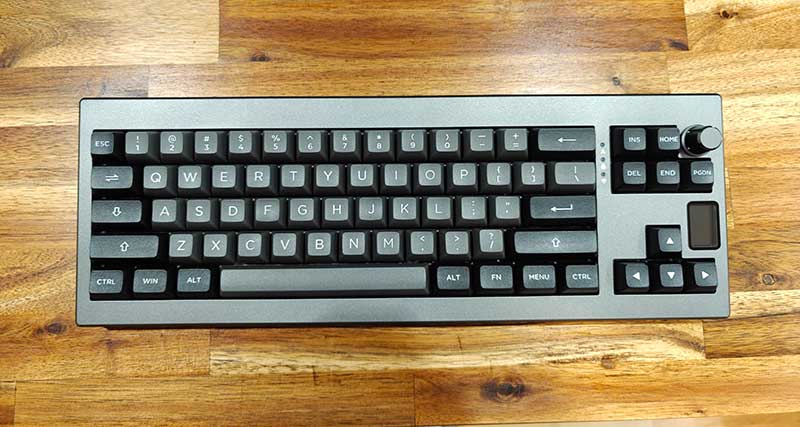 The EPOMAKER Shadow-X is a sleek mechanical keyboard with a gray case that looks like it's made of aluminum, but it's actually plastic. The color of the case along with the black and gray keycaps give this keyboard a cool techie style.
The Shadow-X has 70 keys but it doesn't have a dedicated row of function keys. It does have a separate grouping of arrow keys along with INS, HOME, DEL, END, and PGDN keys. If you're wondering, there's a PGUP key, there isn't… Why? I don't know.
The rotary knob in the top right corner is typically used to adjust volume and toggle mute, but not with the EPOMAKER Shadow-X mechanical keyboard. This metal knob switches between connection modes for Bluetooth (for 3 devices), 2.4gHz wireless, and wired mode.
The EPOMAKER Shadow-X mechanical keyboard also has a color display that is customizable. I'll talk more about that later in the review.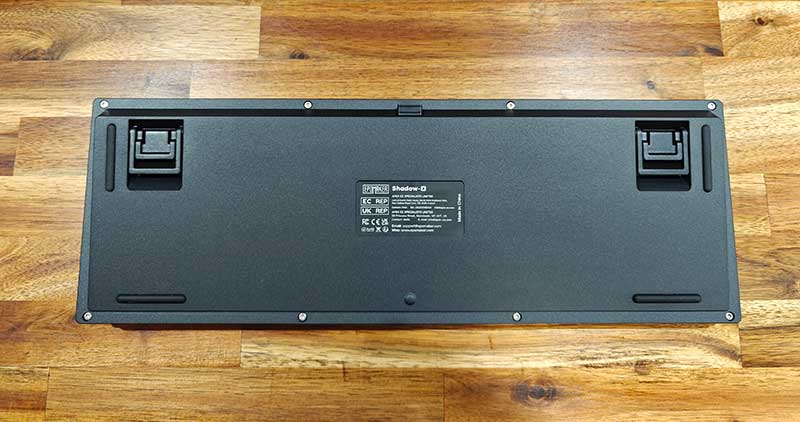 Flip the keyboard over, and you'll find the flip-out feet.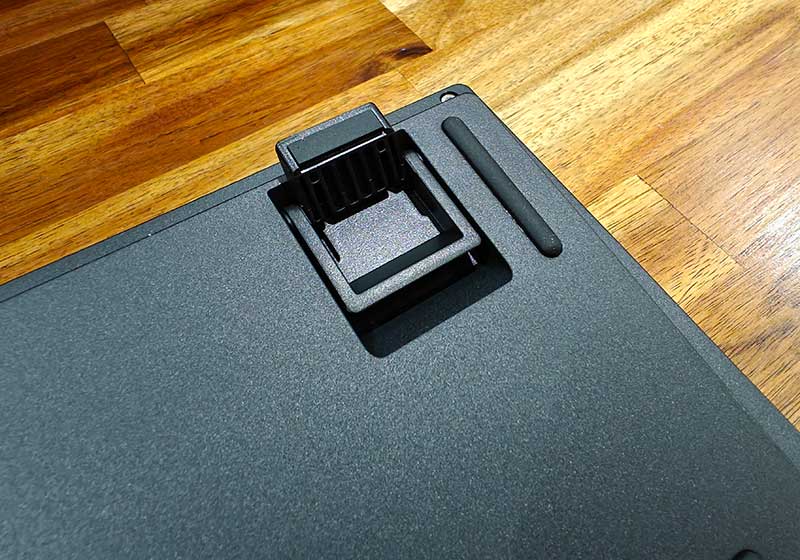 The feet have two levels of height adjustment.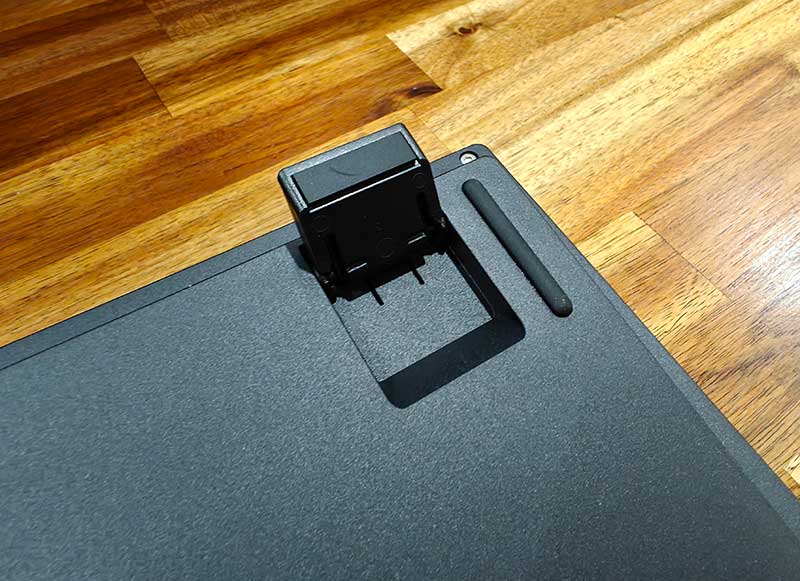 The feet also have rubber pads that keep the keyboard from sliding around on your desk.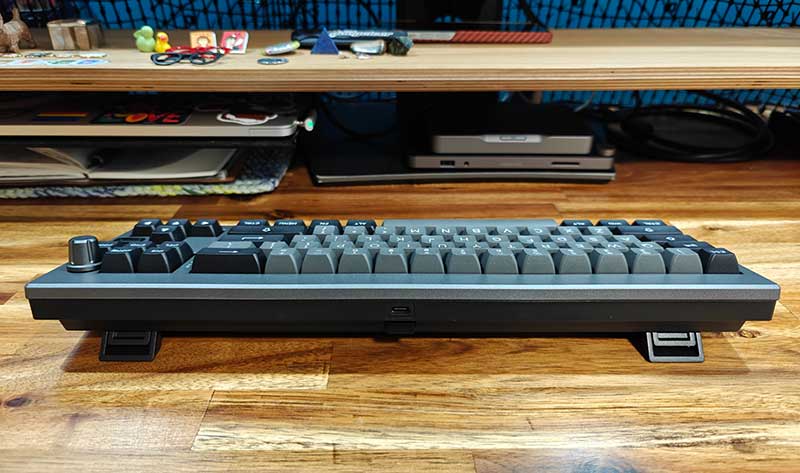 A USB-C port is located in the center of the back edge of the keyboard and below the port is a holder for the included 2.4Ghz dongle.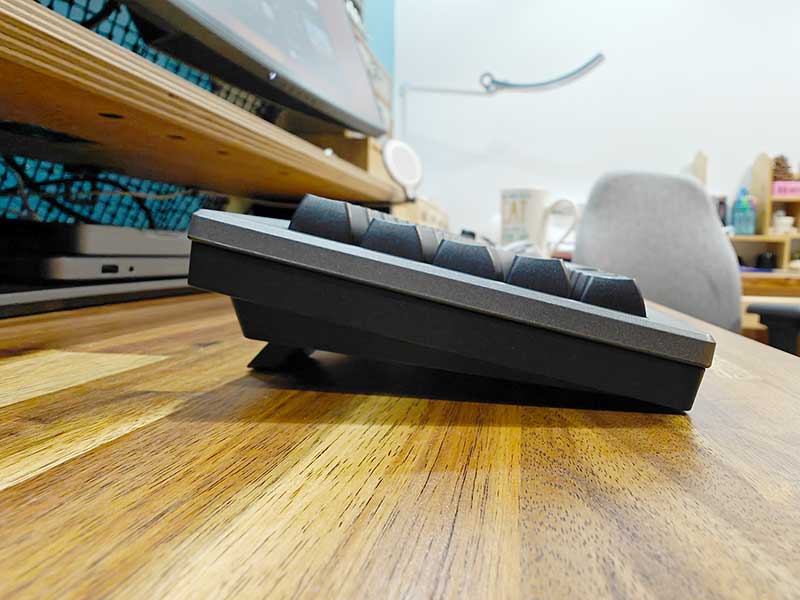 Here's a picture showing the key profile of this mechanical keyboard, which is their self-made SA-like profile.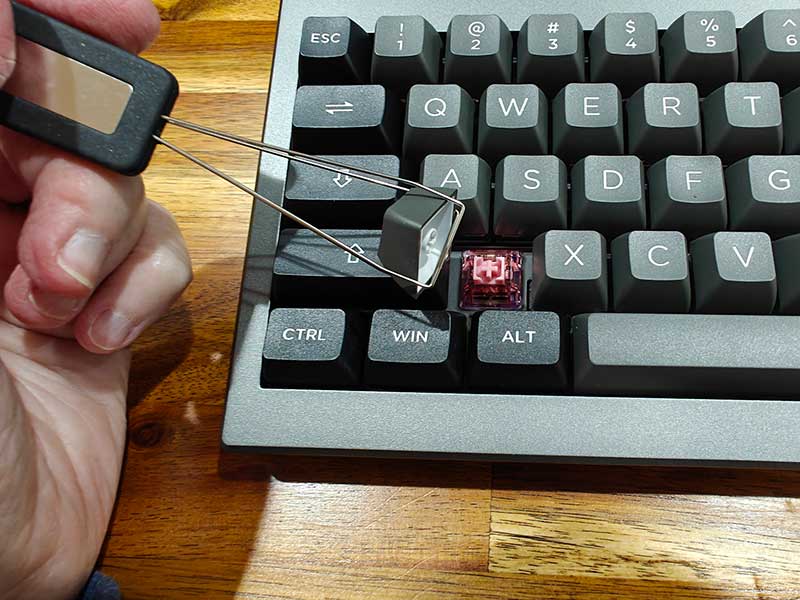 The keycaps included pre-installed on the EPOMAKER Shadow-X are double-shot PBT caps.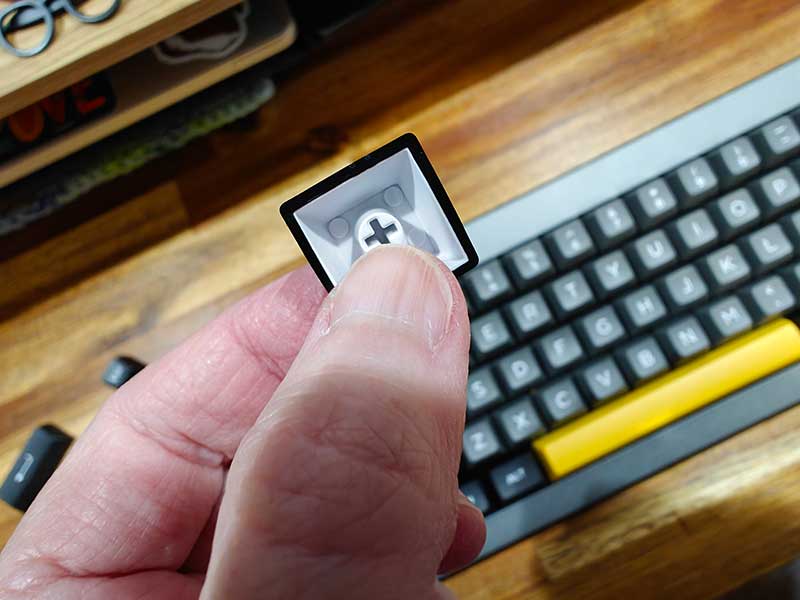 They are pretty substantial caps that are white on the inside and gray or black on the outside with white labels. The RGB effects do not shine through the caps but the LED direction is south facing so you can still see the effects.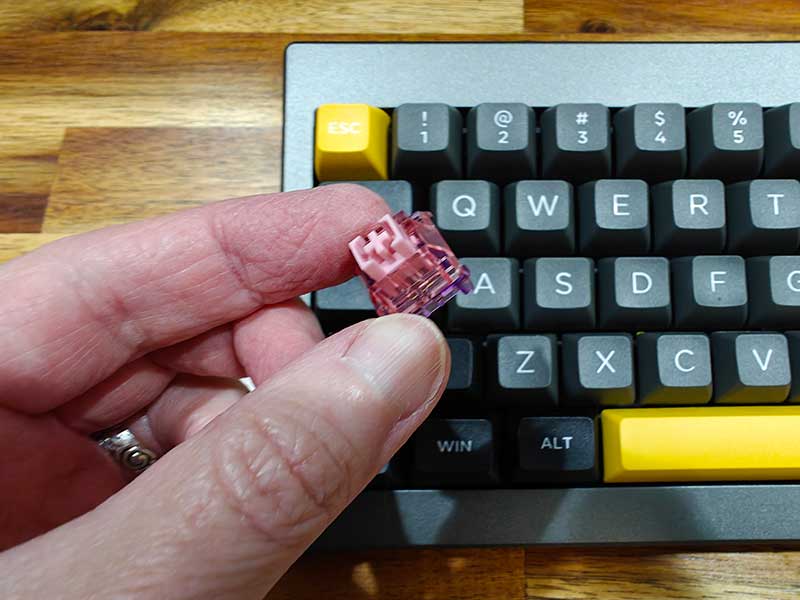 When you purchase the EPOMAKER Shadow-X, you have a choice of EPOMAKER Flamingo switches, EPOMAKER Budgerigar switches, EPOMAKER Bluebird switches, or Gateron Pro Yellow switches. The keyboard that was sent to me had the EPOMAKER Flamingo switches installed. EPOMAKER Flamingo switches are factory-lubed linear switches.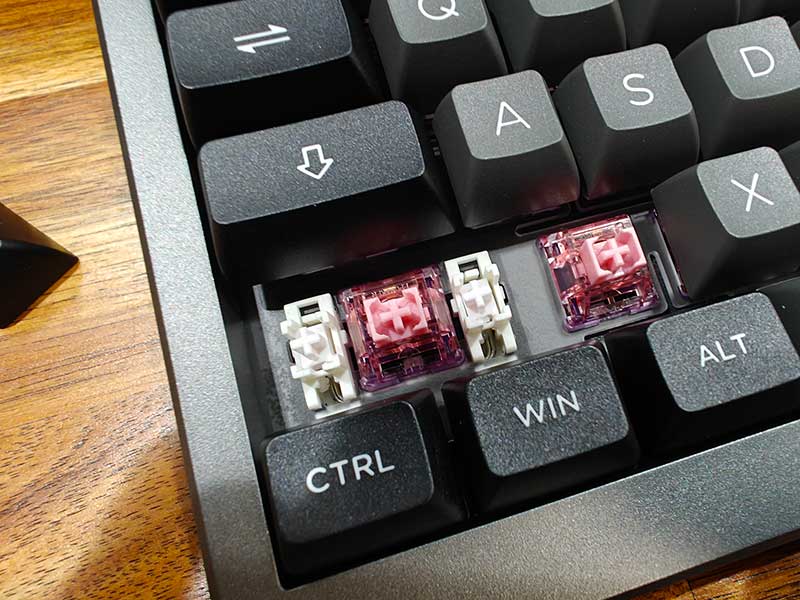 I usually prefer tactile switches, but during my time testing this keyboard, I've come to like the feel and sound of the Flamingo switches. You can hear what they sound like in the video below.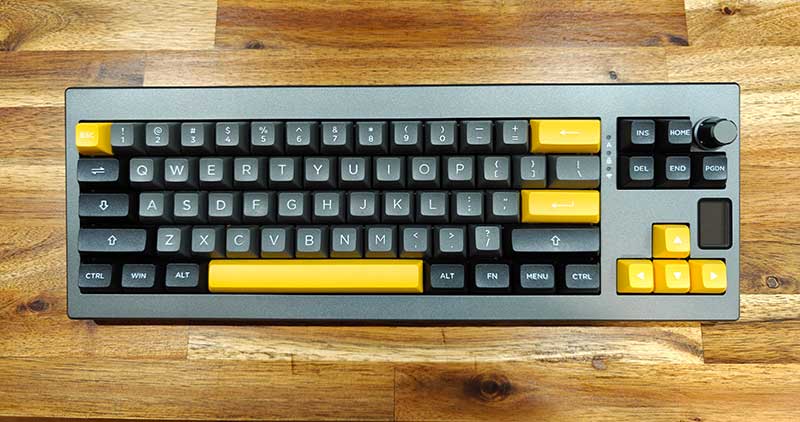 Remember the extra keycaps? You can change up the look of the Shadow-X by swapping out some of the caps. Note, that the Shadow-X does not come with Mac keys but the keyboard is compatible with PC and Mac.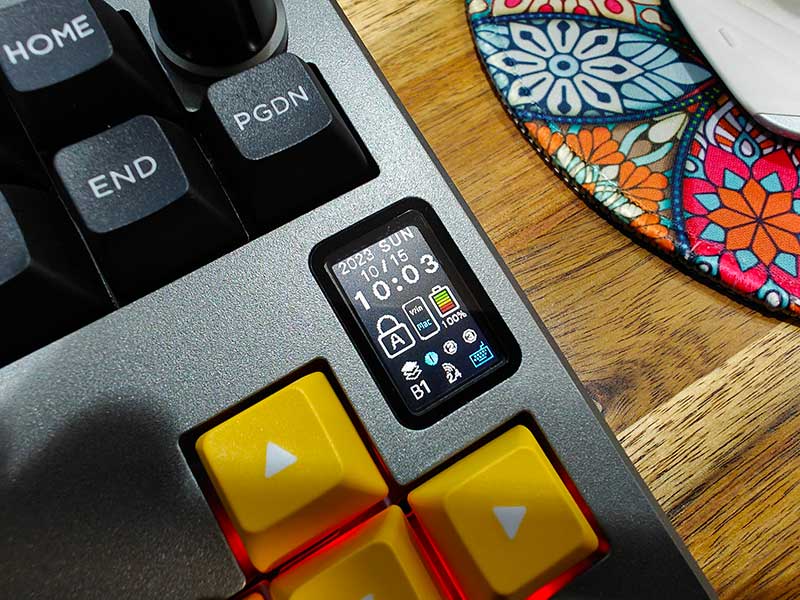 I mentioned the built-in screen early in the review, well here it is. This little screen displays the date and time (the time is in 24-hour format), along with capslock status, computer type (Win or Mac), battery charge status, and connection type (Bluetooth, 2.4 GHz, or wired).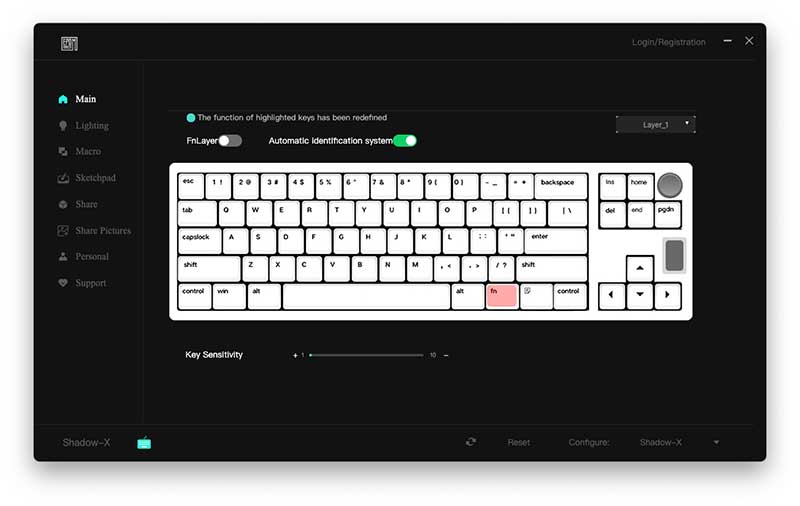 Using EPOMAKER's driver software, you can reprogram keys and the display to show the graphic of your choice.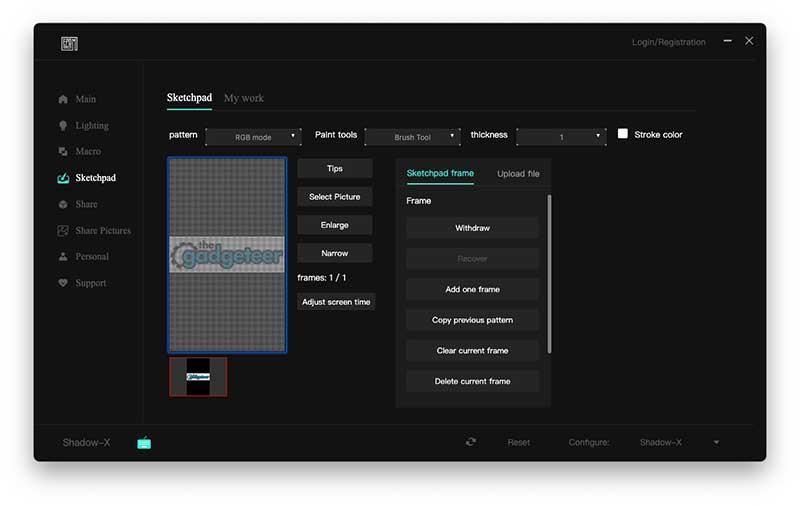 The addition of a customizable screen is fun, but I honestly rarely pay attention to it.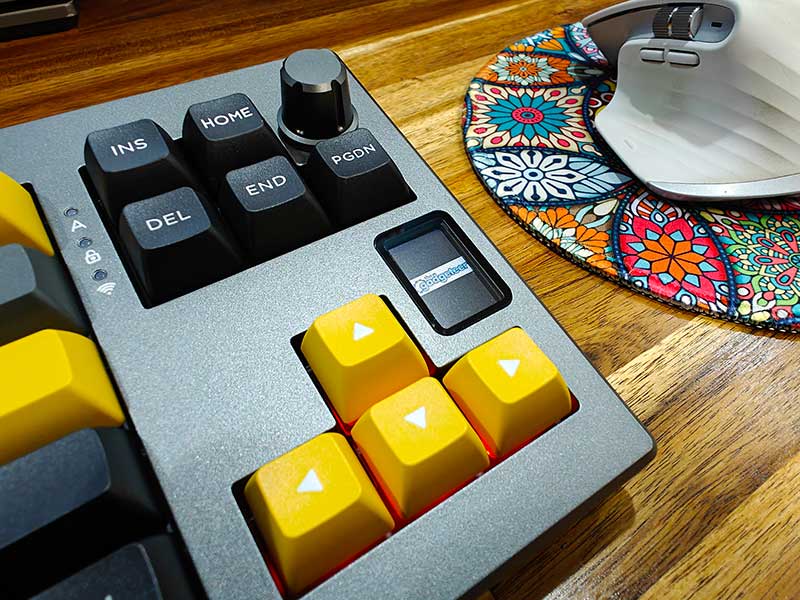 Instead of the screen, I would have much rather seen another knob or dedicated keys for volume control. As is, you have to use a combination of the FN key and + or – keys to adjust the volume. The whole time I've been reviewing this keyboard, I keep trying to use the knob and it can get a little annoying.
RGB effects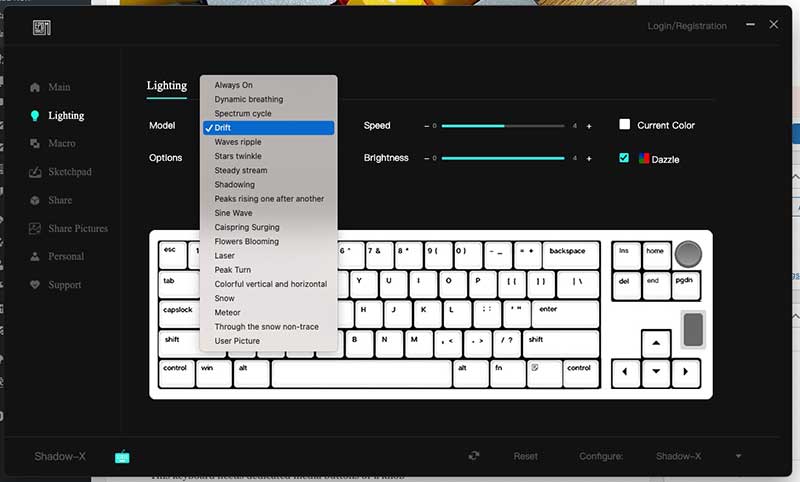 Unlike most keyboards that I've reviewed, the EPOMAKER Shadow-X mechanical keyboard doesn't have a simple 2-key combination to switch between RGB effects. You have to press 4 keys at once and use the little display and built-in menu system to change colors based on a selected set of effects. It's doable but not very convenient.
Typing layout and feel
Typing on EPOMAKER Shadow-X keyboard for a touch typist like myself was comfortable. Other than my muscle memory of using the knob to adjust volume, I didn't have any issues with the rest of the keyboard's layout except for the lack of a dedicated row of function keys.
Typing on the keyboard was comfortable. The keycap profile didn't cause me any issues and I didn't have any issues with the Flamingo switches registering accidental presses like I have with other switches that don't require a heavy press.
This mechanical keyboard with these switches has a nice sound while typing that isn't as loud as I usually like, but it's still thockie enough to suit my own personal preference.
See and hear it in action
What I like
I like the look of the keyboard
The Flamingo switches are very nice
=The customizable screen is fun if you're into that sort of thing
What I'd change
This keyboard needs dedicated media buttons or a knob
Needs easier backlight effects switching
Final thoughts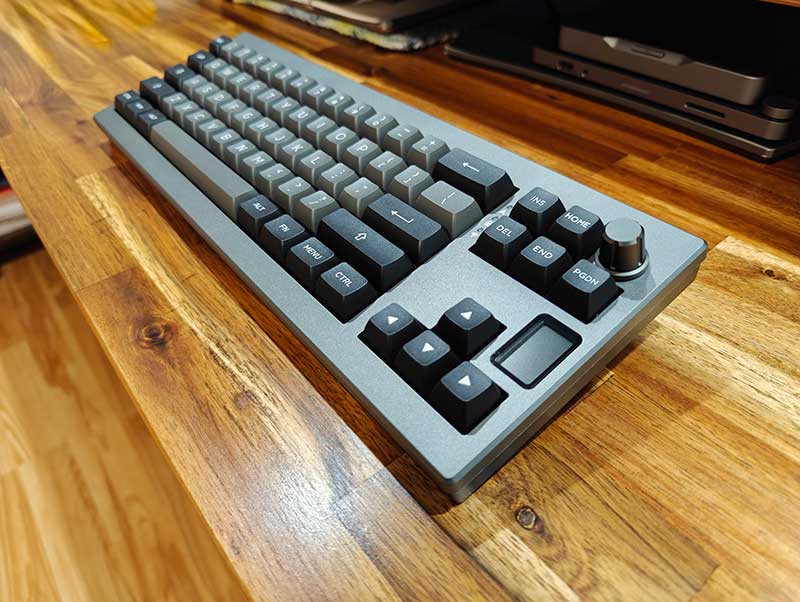 If you don't mind the lack of dedicated media control buttons, the sleek looking EPOMAKER Shadow-X mechanical keyboard is quite nice for a budget-priced keyboard that allows for hot swappable switches, a customizable display, and 3 modes of connectivity.
Price: $85.99
Where to buy: EPOMAKER and Amazon
Source: The sample for this review was provided by EPOMAKER.