We use affiliate links. If you buy something through the links on this page, we may earn a commission at no cost to you. Learn more.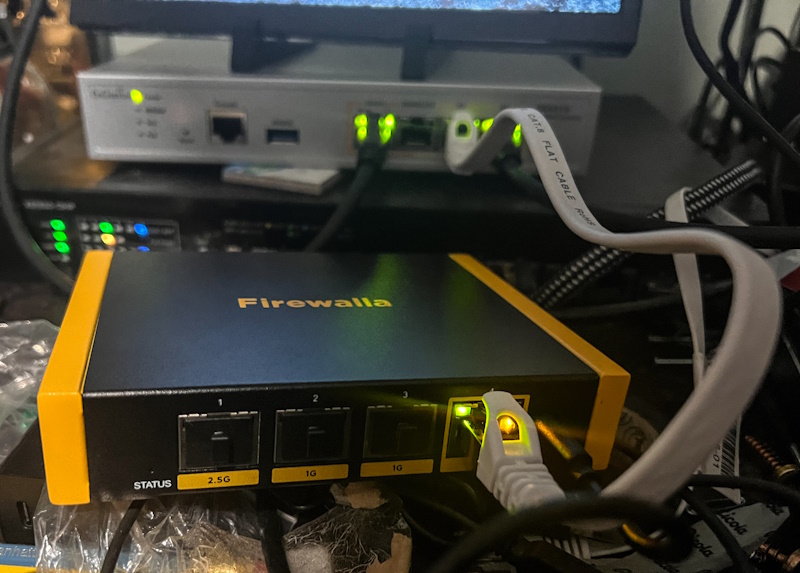 REVIEW – As many of our readers already know, I am a big network geek and my home network infrastructure is a great example of my geekiness. Not too long ago, I reviewed the Firewalla Gold Plus and I was quite happy that it allowed me to monitor many aspects of my network in real-time while providing the protection and access I was seeking. Sometime after the review was published, I experienced an issue with the Firewalla device and my router, and I decided to replace my aging router with the new Netgear Orbi 960. I was about to reconnect the Firewalla Gold Plus when I was offered this Firewalla Gold Se. So, let me go ahead and connect this new device and see how it goes.
What is it?
The Firewalla Gold SE is an affordable version of Firewalla Gold and Firewalla Gold Plus with 2.5 Gbit interfaces. It features a Multi-Gigabit Cyber Security Firewall and Router.
What's in the box?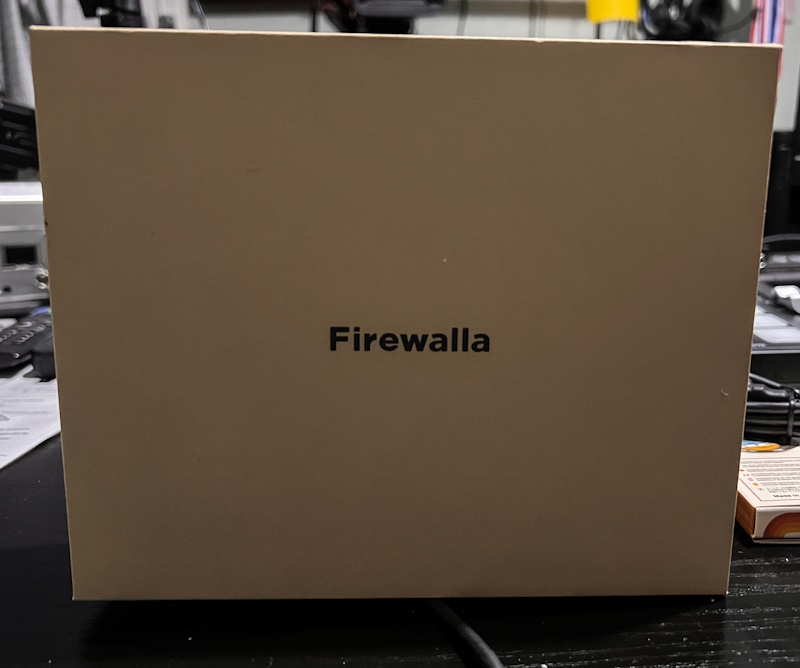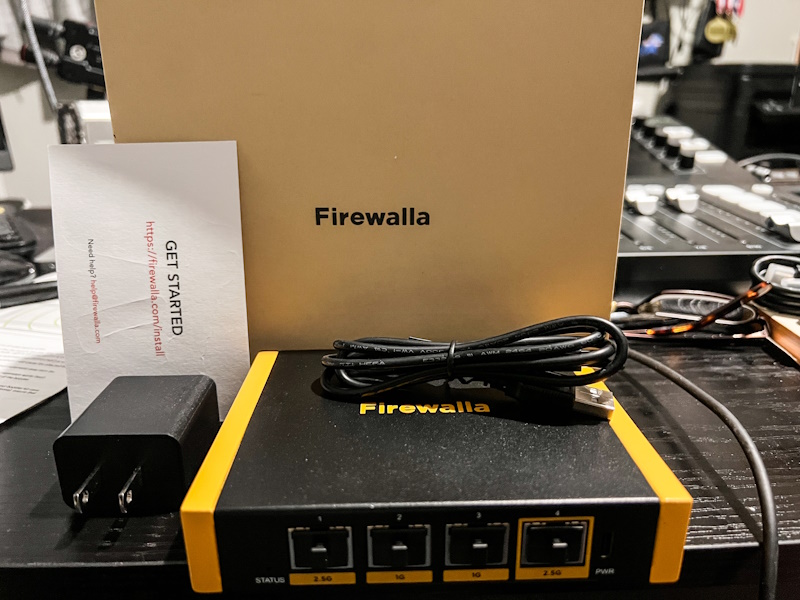 1 x Firewalla Gold SE
1 x AC Adapter & Cable
1 x "Get Started" Instruction Card
Hardware specs

Design and features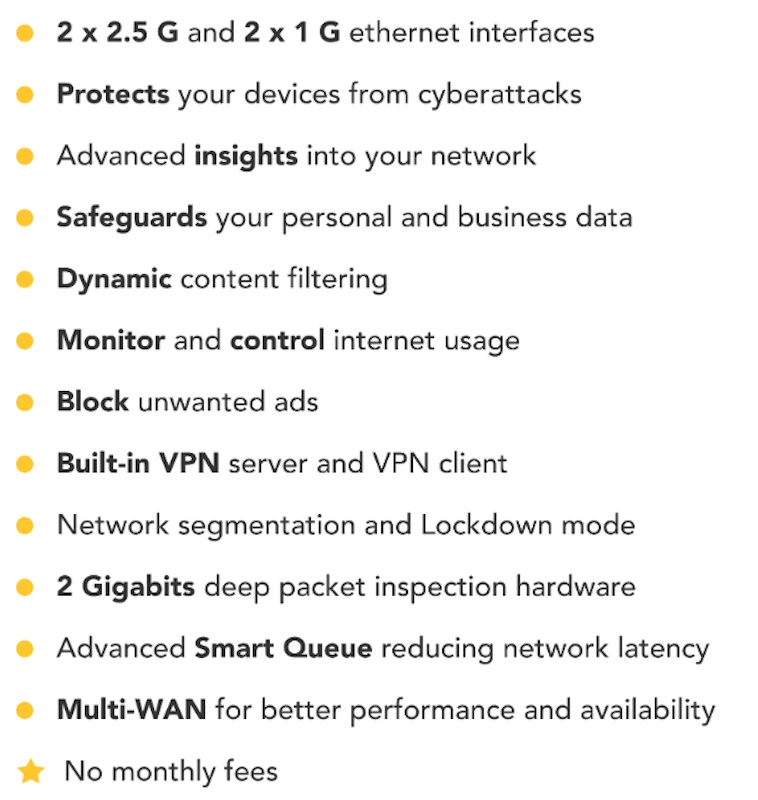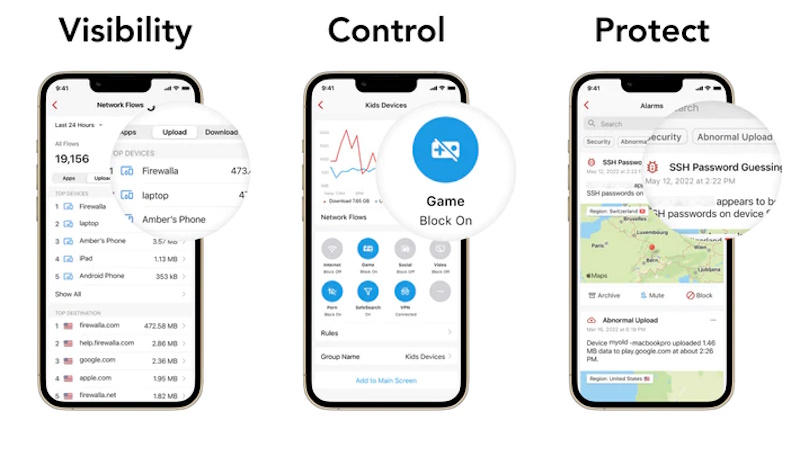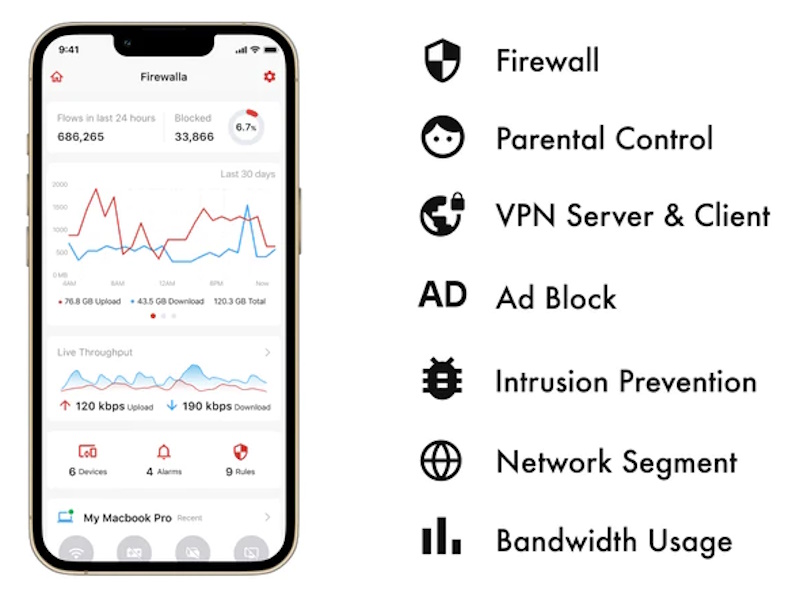 The Firewalla Gold SE is a small, compact metal box that has 4 ethernet ports on one side (2 x 2.5 Gigg and 2 x 1 Gig), USB, HDMI, and SD ports, and a reset button on the opposite sides. The other sides are vents.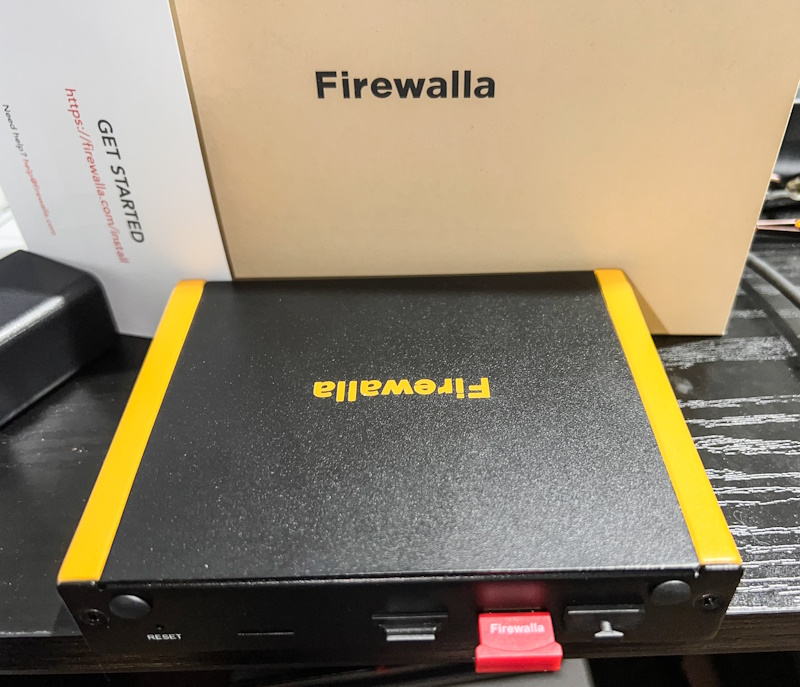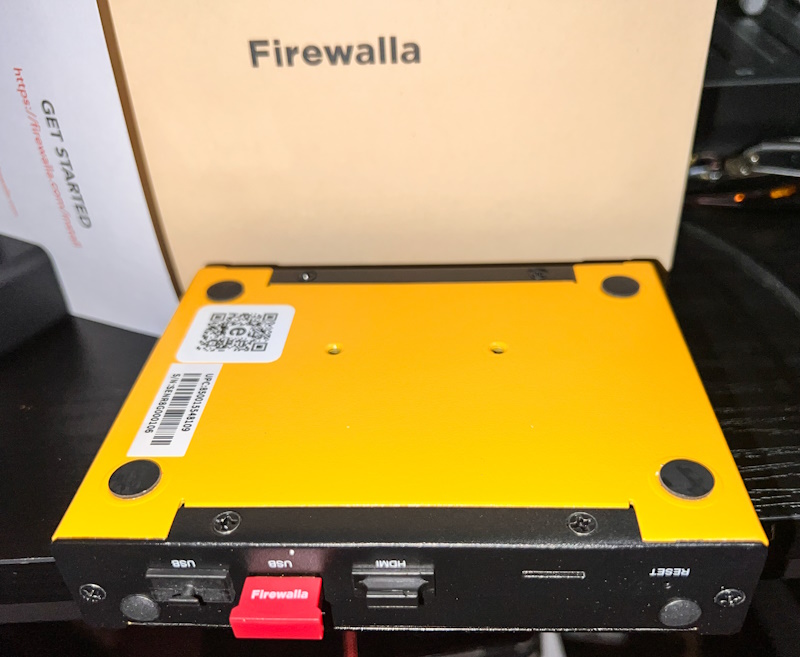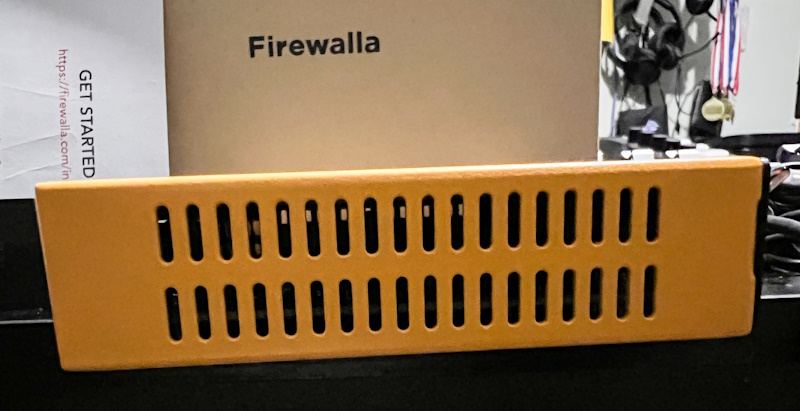 Setup
The companion Firewalla App is used to set up the Firewall Gold SE. The process is straightforward to follow. Here are a couple of screenshots from the app taken during the setup process.
Performance
Once I installed the Firewalla Gold SE, the first thing that I did was to look at the data the app provides as well as run a few speed tests. Here is what that looked like:
The Firewalla Gold SE offers 4 operating modes:
Router Mode
Bridge Mode
DHCP Mode
Simple Mode
When I was first offered the opportunity to review this device, I responded that because of the intricacies of my network and the need to always have maximum uptime, I might not be able to test and review it because I was not willing to test in any other mode other than Simple Mode.  The other modes require replacing devices or functions like your Router or DHCP IP Address distribution, etc. I received the response that it would be perfectly okay for me to test and review only using Simple Mode.
Shortly after I completed the setup process, my entire network slowed to a crawl, and some devices would no longer connect. As a process of troubleshooting via elimination, I worked backward and first disconnected the Firewalla Gold SE since it was the most recent device I added. Immediately, my network returned to its high-performance state. I tested this a few times and it was blatantly obvious that the Firewalla Gold SE was the source of the problem.
I then reached out to Firewalla support, and after some back and forth, and after I pushed back against their efforts to get me to use the device in either Router or Bridge mode, here was their response:


Basically, the issues that I was experiencing with the previous Firewalla Gold Plus and now with the Firewalla Gold SE are the result of these relatively expensive devices having known issues with some of the major brand Routers on the market. To make matters worse, it is now obvious to me that there is no clear solution and that the issues have now transcended multiple models of the device. Whether using this device for a business or for a business-like network like mine, no one should be forced to replace their existing Router or use this device in Bridge Mode when Firewalla clearly advertises the functionality of 4 possible modes: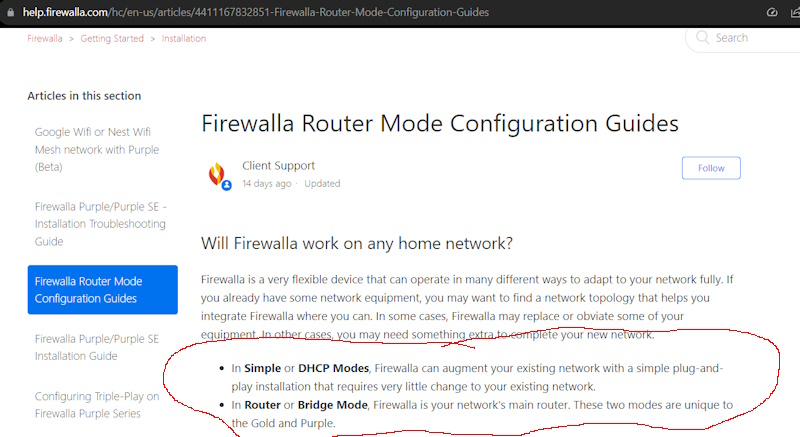 IMHO, this is unacceptable and represents the end of my testing of this device. The following is from the Firewalla website announcing this device. It states that Firewalla in Simple Mode works with "MOST" routers. I am guessing that "NETGEAR" is not a "MOST" brand and for some reason, no effective solution is being pursued.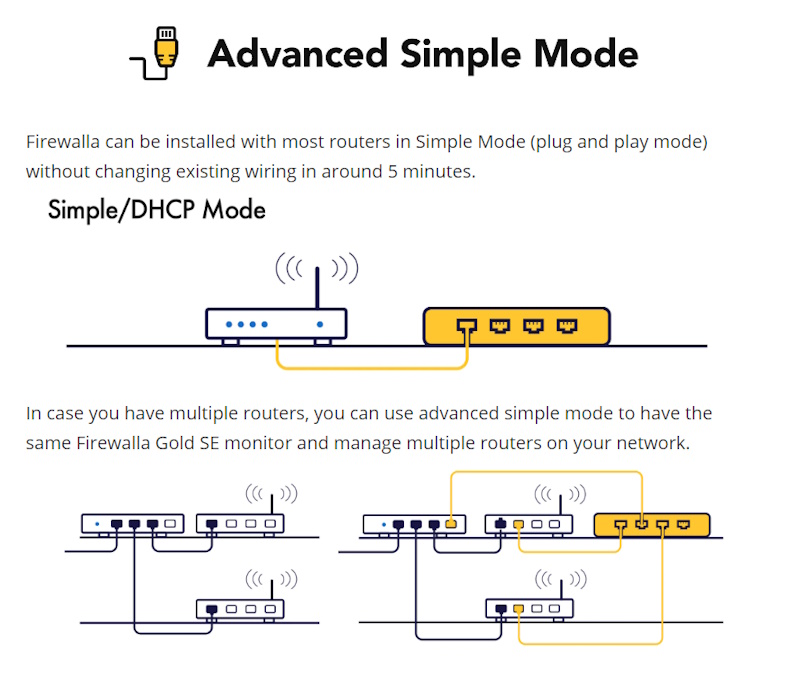 What I like
It is well-built
It is small and compact
The 2.5 GB ports
The easy setup process
What I'd change
The advertised DHCP and Simple modes MUST work with popular and highly used brands of routers.
Final thoughts
I have been using Firewalla devices since the Firewalla Red, and I have become quite a fan. Whenever the opportunity presented itself to test the next model, I jumped it. This Firewalla Gold SE is a massive disappointment, and the lack of support to make their own advertised modes work with a major brand of Router is just plain unacceptable, especially when the device is pricey at over $400. This device gets a big thumbs down from me!!
Price: $439.00
Where to buy: Firewalla 
Source: The sample of this product was provided by Firewalla.